What are Rare and Limited prints?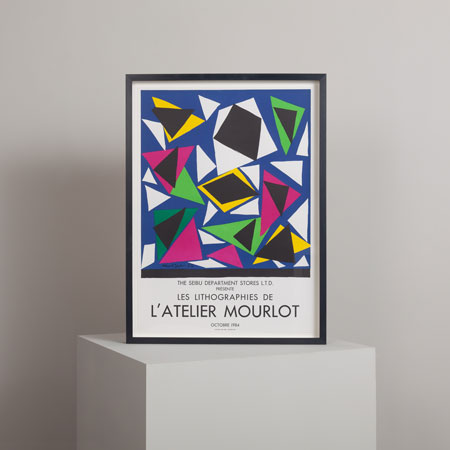 Les Lithographies de l'Atelier Mourlot, 1984 by Henri Matisse.
Rare posters and prints
Our rare and collectable prints date from around 1950 to 2000. They vary in provenance, from historic exhibition posters to hand printed silkscreens. Many were originally produced in low numbers, and are now out of print. These factors enhance both their quality and value. Our rare print collection also includes original stone lithographs from the prestigious Galerie Mourlot. Many of these prints have been stored archivally and remain in virtually mint condition. Others may show light signs of age due to their unique history. For specific condition reports check the product details.
Limited Edition prints
Our limited edition prints by contemporary artists are expertly made by artisan printers using giclée, lithographic or silkscreen techniques. Limited editions published by King & McGaw are printed at our Sussex studios. These exclusive prints are then signed and numbered by the artist. With edition sizes as small as 30 prints, they are highly collectible.
Special Edition prints
Our special edition prints are produced in collaboration with artists, artist collectives and artists estates. Only different from limited editions because they are not signed or numbered, these are unique prints with real provenance.