Earth Hour 2016 is happening on 19 March at 8.30pm, and WFF is encouraging people across the world to switch off their lights to show their concern for the environment.  Plus with Earth Day around the corner, on 22 April 2016, we've put together our top ten things to do to celebrate the planet and the art prints to inspire you!
And, if you need a further dose of earthly goodness, check out our collaboration with Do the Green Thing. where all proceeds go to the charity. Their wonderful collection of posters have been designed to inspire people to live a greener life in support of Earth Hour. So what are you waiting for? Start living a less selfish, less consumptive and more imaginative life today.
1. Explore your city by night

View from City Hall, Night by Henry Reichhold
From Big Ben and Buckingham Palace to Edinburgh Castle and the Blackpool Tower, major landmarks will be switching off their lights to pledge their support for Earth Hour. Take a nighttime walk to see your city in a new guise.
2. Pay a water tribute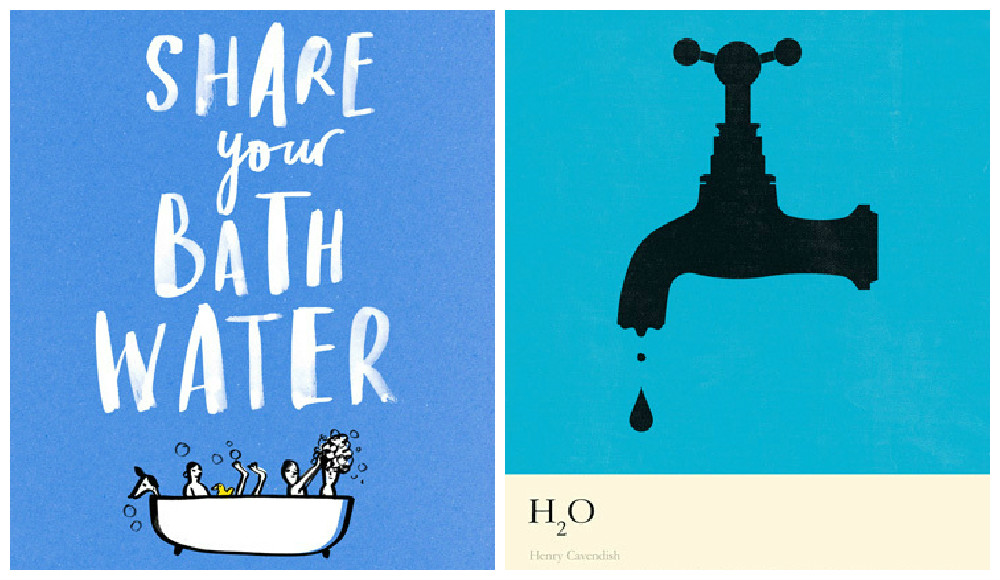 Share by Marion Deuchars | H20 by Simon C Page
Because most of the water we use is seawater that goes through desalination, a very energy-intensive process, our water usage has a direct link to climate change. For Earth Hour 2015, WFF is asking us to make a difference to climate change by reducing our water consumption habits. Do you leave the tap running while you're brushing your teeth? Do you put on half loads of laundry? It's time to think about the little ways we can reduce our daily water consumption.
3. Read a book by candlelight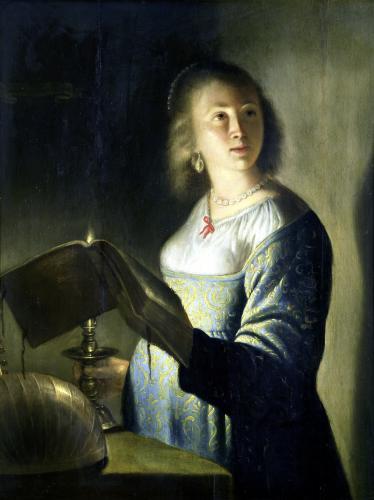 Young Woman with a Candle by Isaac de Jouderville
Get lost in a book by the light of a candle. Pick a ghost story for added spookiness.
4. Stargaze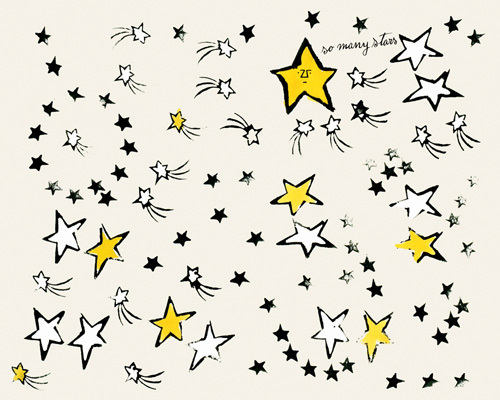 So Many Stars, 1958 by Andy Warhol
Set up camp outside, and look to the sky to get lost in the stars. Check out the National Trust's guide to stargazing.
5. Fix things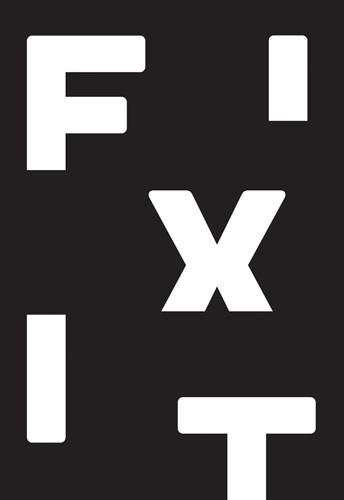 When it's Broken by Domenic Lippa
With cheap mass production and a disposable culture, it's all too easy to throw something away and buy a replacement – be it a holey jumper or a broken lamp. But by fixing our broken stuff, we not only make them last longer, we reduce our impact on the environment. So spend Earth Hour taking up a 'make do and mend' mentality and fix your stuff instead of throwing it away.
6. Meditate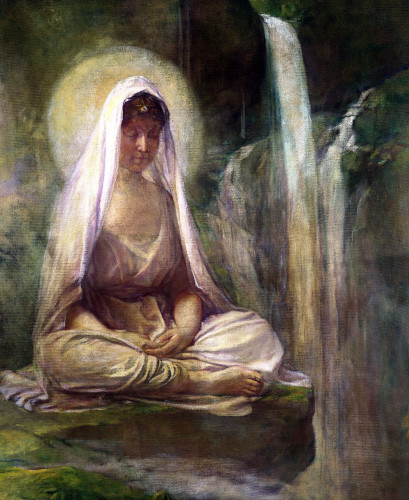 Kwannon Meditating on Human Life by John La Farge
Switch off, and tune into your mind, body and soul with a twilight meditation session. Find a yoga group near you, or gather friends in your living room, light some candles and focus your attention on honouring nature and the earth.
7. Recycle it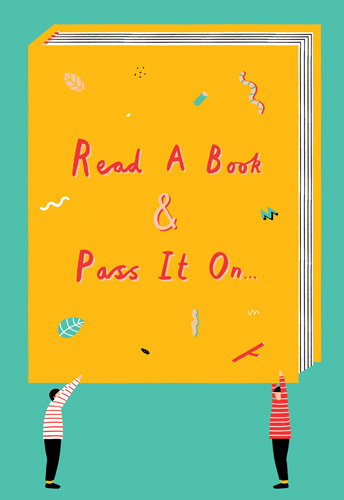 Rather than throwing away something with life left in it, find your old toaster, fish bowl or recipe book a new home, by signing up to recycling network. There's loads of recycling websites out there, so spend Earth Hour sorting out the things you no longer use and re-gifting them to another.
8. Host a Candlelit Soirée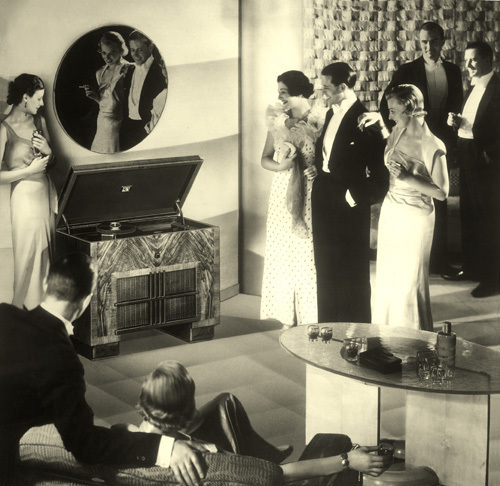 Radiogram Adoration from the Stilltime collection
Switch off the lights and gather friends for a special candlelit dinner party. Use local ingredients, turn old jam jars into candle holders, use cloth napkins, and don't let any food go to waste (no one ever complained about extra cake for the journey home!).
9. Make Child's Play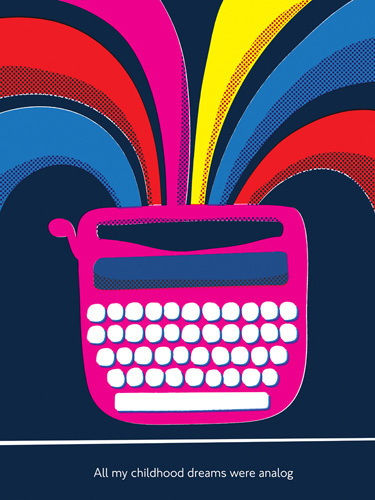 All my Childhood Dreams were Analogue by Anthony Peters
Put down your mobile, unplug your TV and spend Earth Hour getting back in touch with your inner child. Play a board game, make a paper aeroplane or fashion a fancy dress costume from an old newspaper. The world's more fun in analogue!
10. Spend the night camping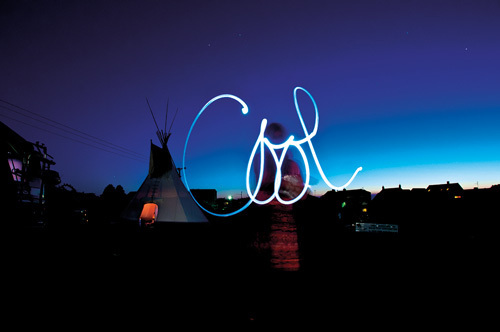 Cool Camping by Scott Dunwoodie
Get back to nature and spend an evening under the stars. Find a wild camping spot or retreat to the end of your garden, swapping gadgets and technology for toasting marshmallows and storytelling around the campfire.