January, which takes its named from Janus, the two faced Roman god who looks back into the old year and forward into the new, is the perfect time to make New Year's resolutions. So, here at Easyart, we've put together our top 15 mottos for the year ahead. Plus, to make sure the resolutions see the light of Spring we've collated the best art prints to keep you feeling motivated and inspired throughout the year, check them out here.
Here's to a creative and happy 2015!
Explore more
Whether you take to the Tuscan hills, hop on a train to a neighbouring town or simply walk a different route to work – make 2015 the year for exploration. Adventure awaits.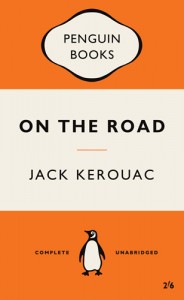 ON THE ROAD – Penguin Collection
Do some work
Reflect on what you achieved in 2014, your proudest moments and things you might have improved on. Reflection gives us a good idea of our limits and possibilities and sets us in good stead to map out our goals, and how we're going to achieve them, in the year ahead.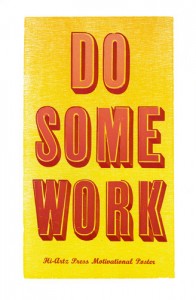 Love the things you have
Take inspiration from Do The Green Thing's motto to live in a less selfish, less consumptive, more imaginative and more sustainable way.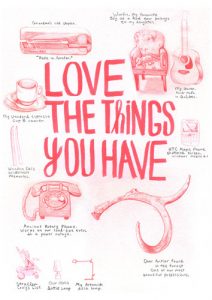 Take time out
We all need time to sit still and think, so why not take up Yoga, go for an evening stroll, or swap your 5 minute snooze button for watching the sunrise with a cup of tea; there is beauty to be found in allowing ourselves time to ponder.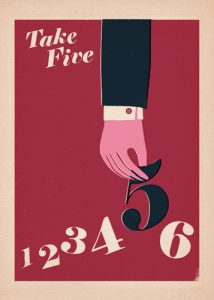 Let the stars light the night
Switch off the lights, gaze at the night's sky and find inspiration in space.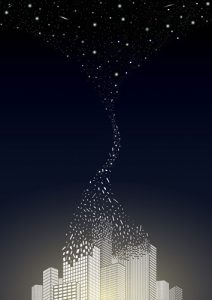 LET THE STARS – Rebecca Charlton
Mix it up
So you always go the same route to work? Buy your food from the same supermarket? Drink your coffee from the same mug? Try something new. Remember, variety is the spice of life.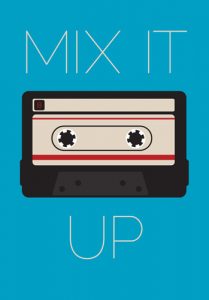 Make your house a home
Make 2015 the year for transforming your home into a place of beauty. Pick a piece of art for each room in your house here. Or be your own interior designer, and collate your inspiration through Pinterest moodboards. And remember to follow William Morris' golden rule quoted in the print.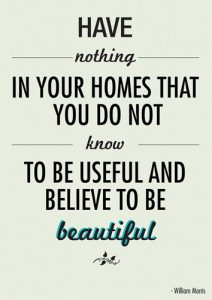 HAVE NOTHING WILLIAM MORRIS QUOTE – Yeah, That
Reduce your energy bills
Put on more layers and turn down heating; a simple formula for reducing your energy consumption, with the added bonus of increased cuddliness.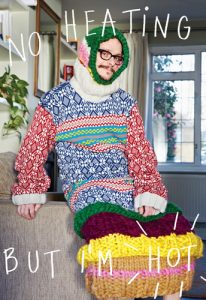 Get creative in the kitchen
Avoid the mid-week pasta-pesto trap and promise to try one new recipe every week. You'll quickly build your repertoire of delicious dishes to impress friends and family.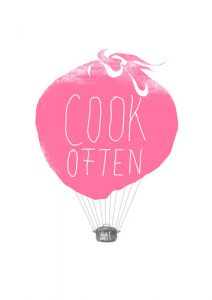 Don't sweat the small stuff
If everything gets too much, let your hair down and dance around your living room. Life's too short to stress.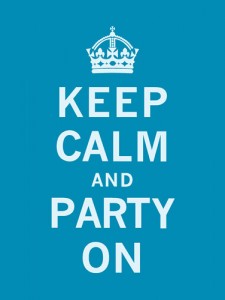 KEEP CALM AND PARTY ON – The Vintage Collection
Swap the car for your legs
Don't fall back on public transport or your car for convenience.  Opt for walking whenever you can, not only will it keep you fit – you'll discover more places and see more things.
WALK THIS WAY – Vaughan Oliver
Do one thing everyday that scares you
Take up singing, ask for that promotion, or go on a blind date, whatever it is – be brave and live on the wild side.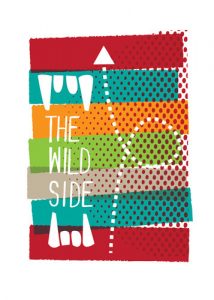 THE WILD SIDE – Anthony Peters
Get healthy
Swap Granny Smith apples for kale and apple smoothies, swap chips for sweet potato mash and toast for yoghurt and berries. Who said getting your five-a-day has to be boring?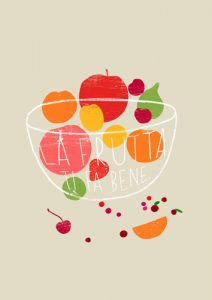 Look for inspiration
Don't expect inspiration to find you, seek ideas and creativity from your surroundings. Be it nature, friends, art, books, the city skyline – inspiration is everywhere you just need to look.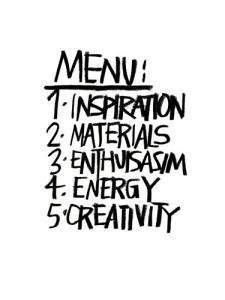 Make the best of life
Life's not always plain sailing, so when you're thrown a curveball employ your powers of imagination to see how you can get the best from the situation.