In 2019, home decor promises something bigger, bolder and more expressive than we've seen in recent years. Whatever your interior style, be inspired by design trends to refresh your walls with art.
1. Pantone Living Coral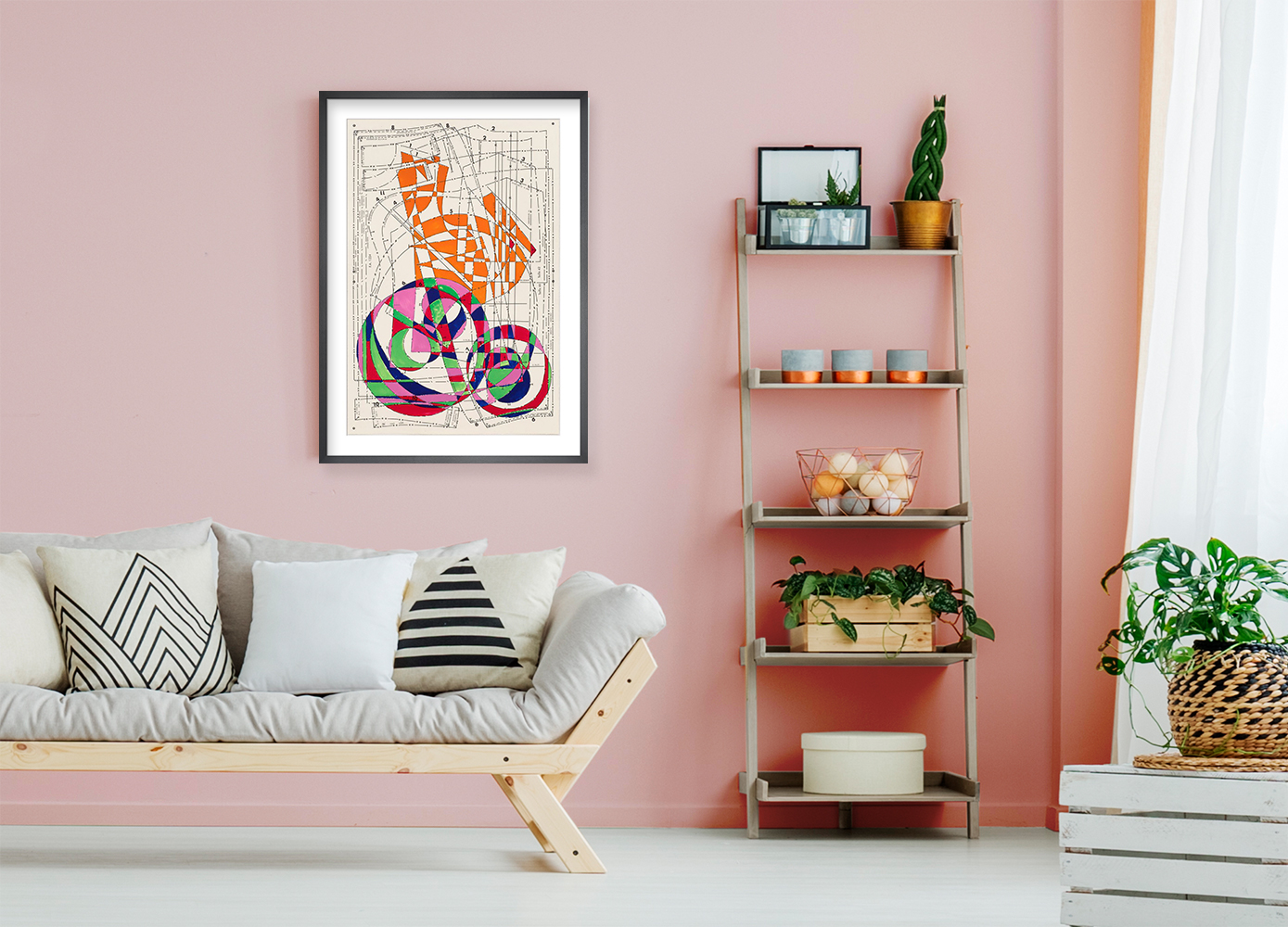 The Mesopotamian Maze No.1, 2017 by Hormazd Narielwalla
Confirmed as the colour of the year by Pantone Colour Institute, Living Coral is described as: "An animating and life-affirming coral hue with a golden undertone that energises and enlivens with a softer edge." This is a colour that rises from the reef and into our homes and we expect the nautical theme will take off alongside scalloped furniture, scaled textures and wavy designs.