Trends & Ideas
Our guide to 2020's best exhibitions
Picasso & Paper
25th January - 13th April 2020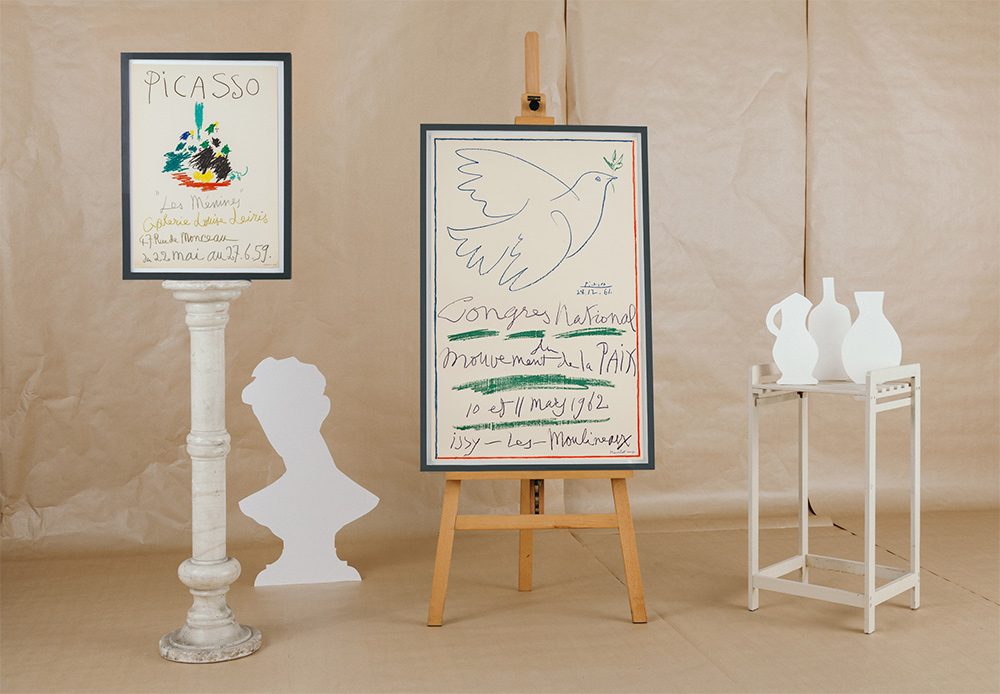 Les Menines Galerie Louise Leiris, 1959 & Congrès National du Mouvement de la Paix, 1962 by Picasso
As publishers and printers, we are fascinated by Picasso's canon of works on paper and his experimental printmaking techniques. The RA show will present a collection of works across Picasso's lifetime that represent the artist's tireless drive for innovation utilising all scraps of materials, from napkins to rare and antique paper sourced across the world. 
Our Picasso collection includes the iconic animal line drawings and an impressive range of exclusive exhibition posters in partnership with Galerie Mourlot. Picasso created over 400 lithographs using the traditional stone printing method during 20 years of working with the Paris-based studio.
Alan Davie and David Hockney: Early Works
15th February - 31st May 2020
This year we're proud to be sponsoring a major display of early works by Davie and Hockney at the Towner Gallery on the South Coast town of Eastbourne. The exhibition will showcase figurative works that reflect the early stages of their careers and identities expressed through portraiture and photography. Their style was united by a desire to develop new visual languages and defy labels in the post-war era when contemporary art played an influential part in popular culture. 
Discover the diversity of Hockney's career through our collection of his rare posters.
Kimono: Kyoto to Catwalk
29th February 2020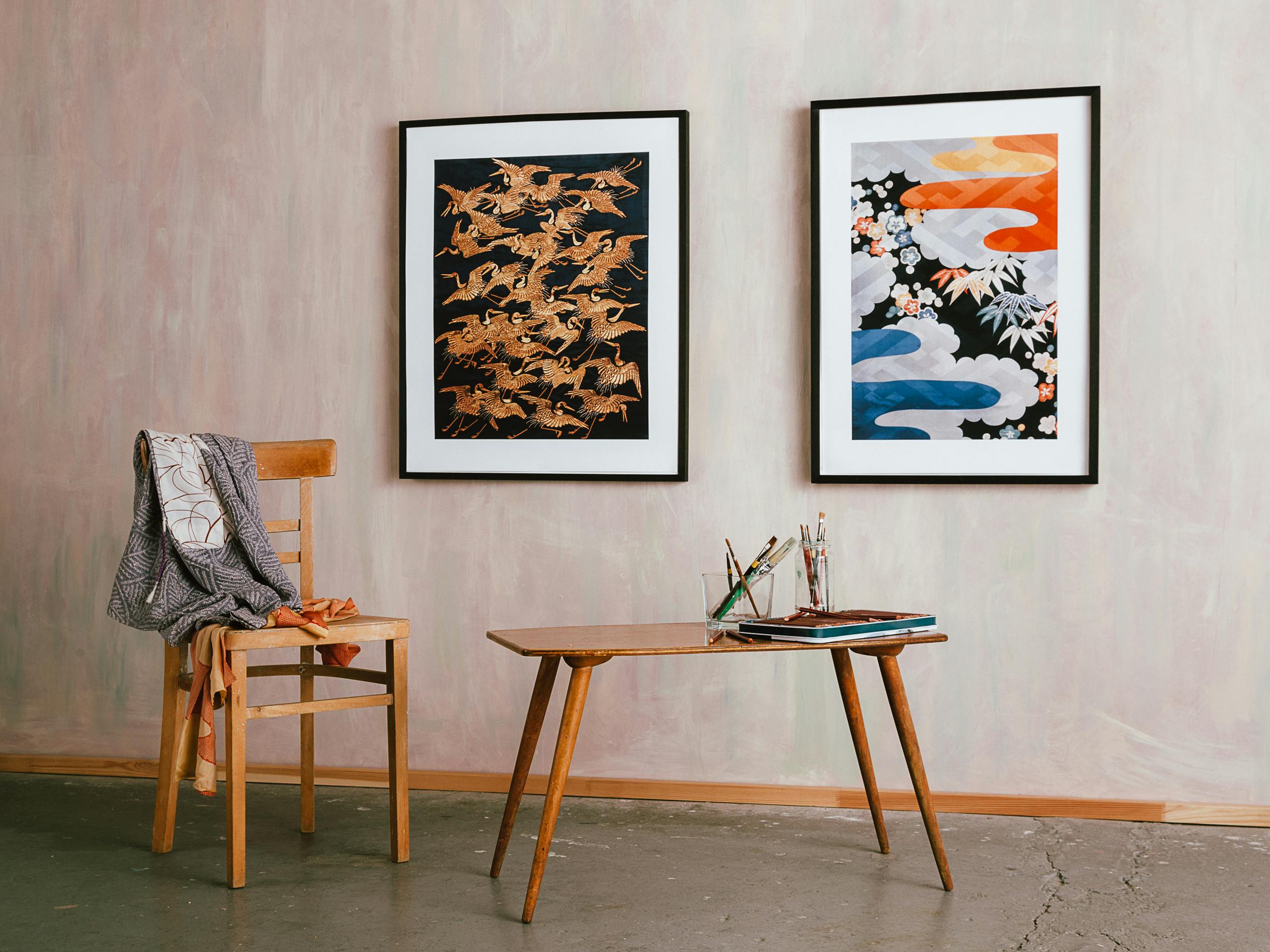 Simply meaning, 'the thing worn', kimonos became the principal item of clothing in Japanese culture from the 16th century. This exhibition will present the kimono as a dynamic fashion staple that has adapted throughout history. Featuring rare originals from the 17th century to haute couture and inspired movie costumes, the kimono has an exciting future for the next generation of designers. 
We work in collaboration with the V&A to bring you a selection of prints from their extensive collection of original woodblock paintings by Ukiyo-e artists.
Cecil Beaton's Bright Young Things
National Portrait Gallery London
12 March - 7 June 2020
From the royal family to fashion models and socialites, everyone who was anyone was photographed by Cecil Beaton during his heyday. Beaton rose to fame in the 1920s after his first solo exhibition, establishing himself as a leading photographer who combined high society with the avant garde. The NPG's exhibition will display Beaton's works from the twenties and thirties that chart the rise of his career and social mobility through the lens of the 'Bright young things' he photographed.
In his early career, Beaton contributed illustrations and photographs to Vogue which would develop into a 30 year working relationship. In collaboration with Vogue, we bring you an exclusive selection of photographs that reflect the glamour and fashion of the mid twentieth century.
Andy Warhol
12 March – 6 September 2020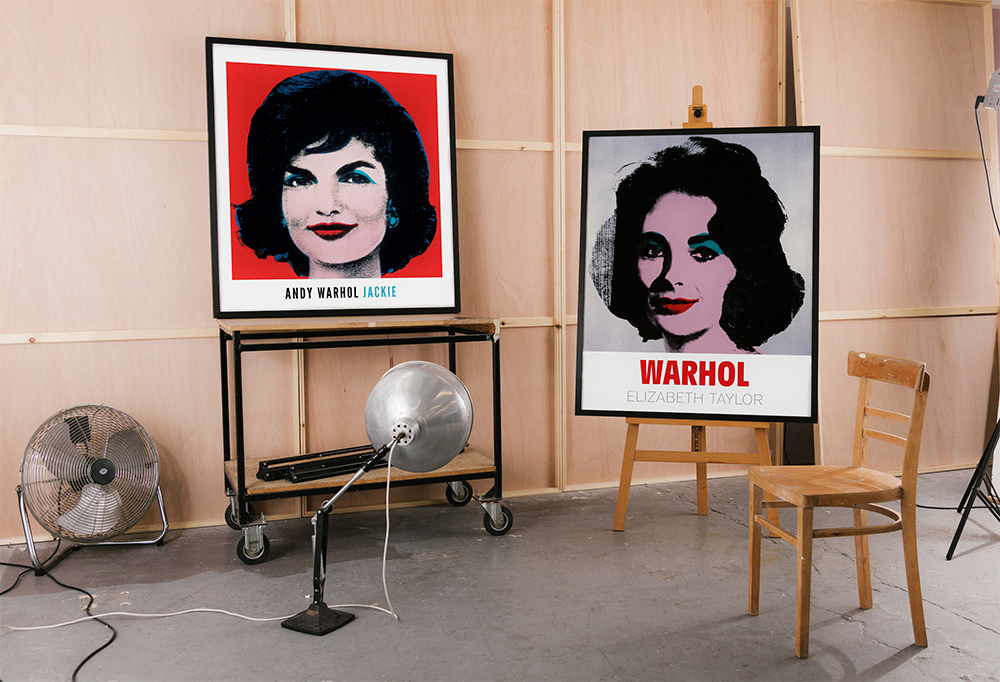 Jackie, 1964 (on red) & Liz, 1963 by Warhol
Andy Warhol is the American icon who satirised mass media through Pop Art, showing how art can be a vehicle for social and political change. Famous pieces on show at this major retrospective include Campbell's Soup Cans, Coca-Cola adverts and images of Marilyn Monroe.
Did you know King & McGaw are the only publishers licensed to print Warhol works in Europe? We work directly with The Warhol Foundation to offer high quality reproduction prints and posters of more than 400 works.
Alice: Curiouser and Curiouser
27th June 2020
Alice: Curiouser and Curiouser takes visitors on a journey down the rabbit hole in an exposition of the story's origins, brought to life by over 300 objects from the original manuscript alongside film, fashion, art and photography.
New to our V&A collection, Sir John Tenniel's well loved illustrations of the Alice in Wonderland, are taken from a vintage card game from 1918.
You might also like