Brazil has undoubtedly influenced the course of modern design with the likes of Oscar Niemeyer's architecture and product designer Jader Almeida. It caused a stir in the sporting world after hosting the 2016 Summer Olympics in Rio de Janeiro and the country's known for its busy beaches, dance, flamboyant carnivals and samba music. We delve deeper into interior inspiration from the beating heart of South America.
Get a Taste for Travel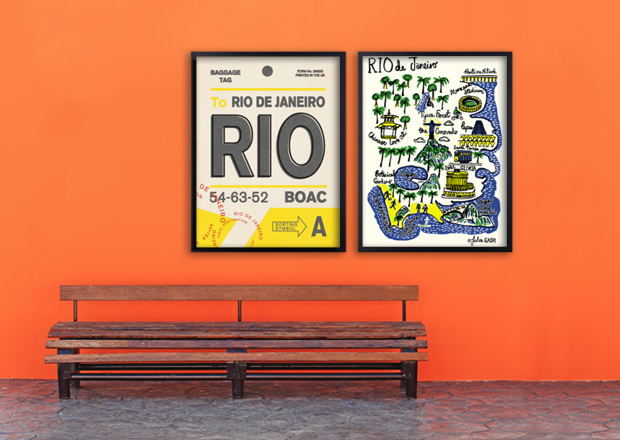 Rio de Janeiro is a prime destination for sunseekers, city breakers and backpackers alike. Tune into the city's bohemian vacation vibe by adding Rio themed travel prints to your interior. Complete the look with soft furnishings in tribal patterns and travel accessories such as globes and trunks.