Meet Rosie, the lifestyle blogger and mother-to-be, who captures life's joyous moments on her blog Cider with Rosie. Brimming with excitement and positively radiant, pregnancy suits Rosie. We catch up to get the lowdown on decorating a nursery. From Pinterest moodboards to baby colour schemes and finally picking the right nursery wall art, read on for the ultimate inspiration for decorating the nursery.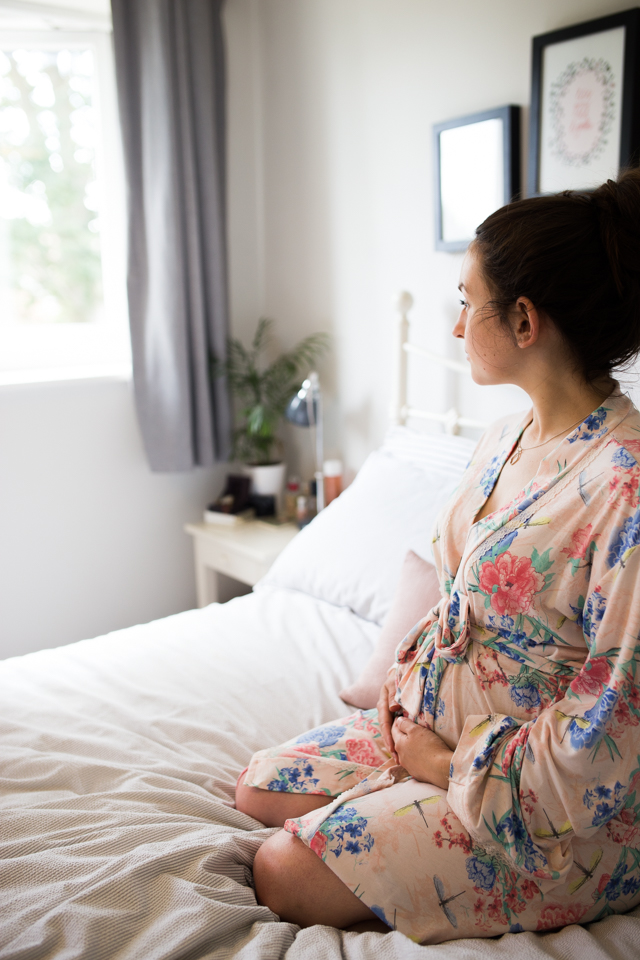 When planning a nursery, where do you look for inspiration?
For me it all started with a colour scheme. I knew I wanted a neutral space with a few pops of bright colour, and so that was my starting point. We were lucky in that we already had a fairly neutral space to begin with (pale grey walls, and a darker grey woven carpet) and so it was just about adding details from that point onwards.
In terms of designing the space, I turned to Pinterest for inspiration first. It was so fun having a legitimate excuse to pin pictures of nurseries, even though I've been doing it for years already. Once I had an idea in mind of what I wanted to achieve with the room, I started picking up pieces from my favourite shops; Etsy for the peg shelf, John Lewis for curtains, Boori for the cot and dresser and King & McGaw for artwork. The space came together from there!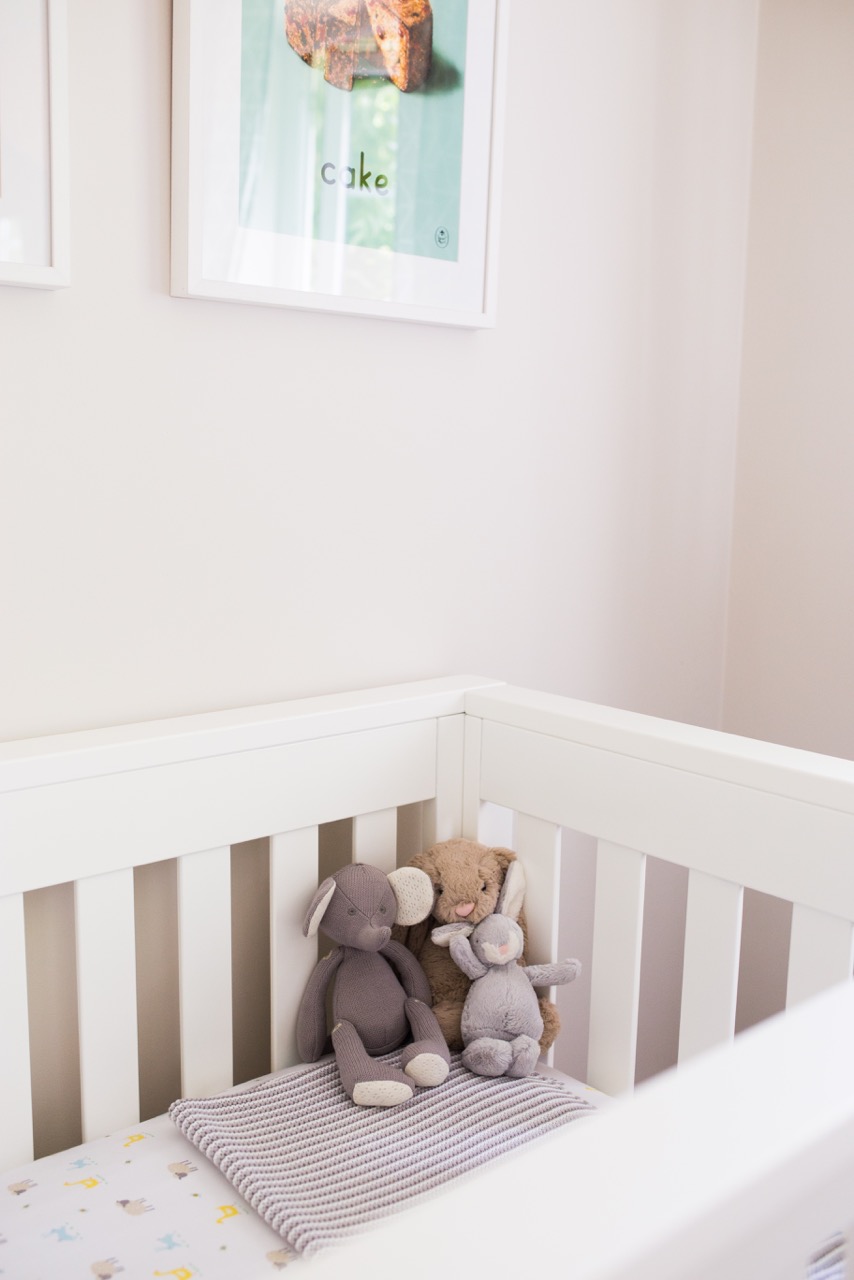 Do you think the gender of your baby should influence the decor of your nursery?
I think that comes down to personal preference! We wouldn't have decorated any differently had we known the sex of our baby, but I know some people like to create a nursery that has a clear girl or boy 'theme' to it. There's no wrong way of doing it, I don't think.
What are your favourite nursery colour schemes?
I love soft greys with pastel tones, as is pretty clear with what we've gone for in our own nursery. I also think a bright white space with some darker tones – midnight blue, charcoal grey, forest green – would look amazing too.
Have you got any tips on creating a nursery in a very small space?
I'd say our space is pretty small, so we've just tried to stick to the essentials. We've kept clutter to a minimum (for now – I'm sure that'll last all of about five minutes once baby starts needing toys to play with!), and have tried to be clever with storage. I think a light colour on the walls helps make a room feel bigger too, and mirrors can be useful in helping to bounce light around a space.
How can you add unique touches?
I think adding personal touches like framed photos, or a bookshelf filled with your own favourite childhood story books can really help make a nursery feel unique. At my baby shower my Mum and sister were so sweet and gifted me a few of the books we used to read together when we were little, and I've had so much fun looking through them! I'm already excited to read them to the baby.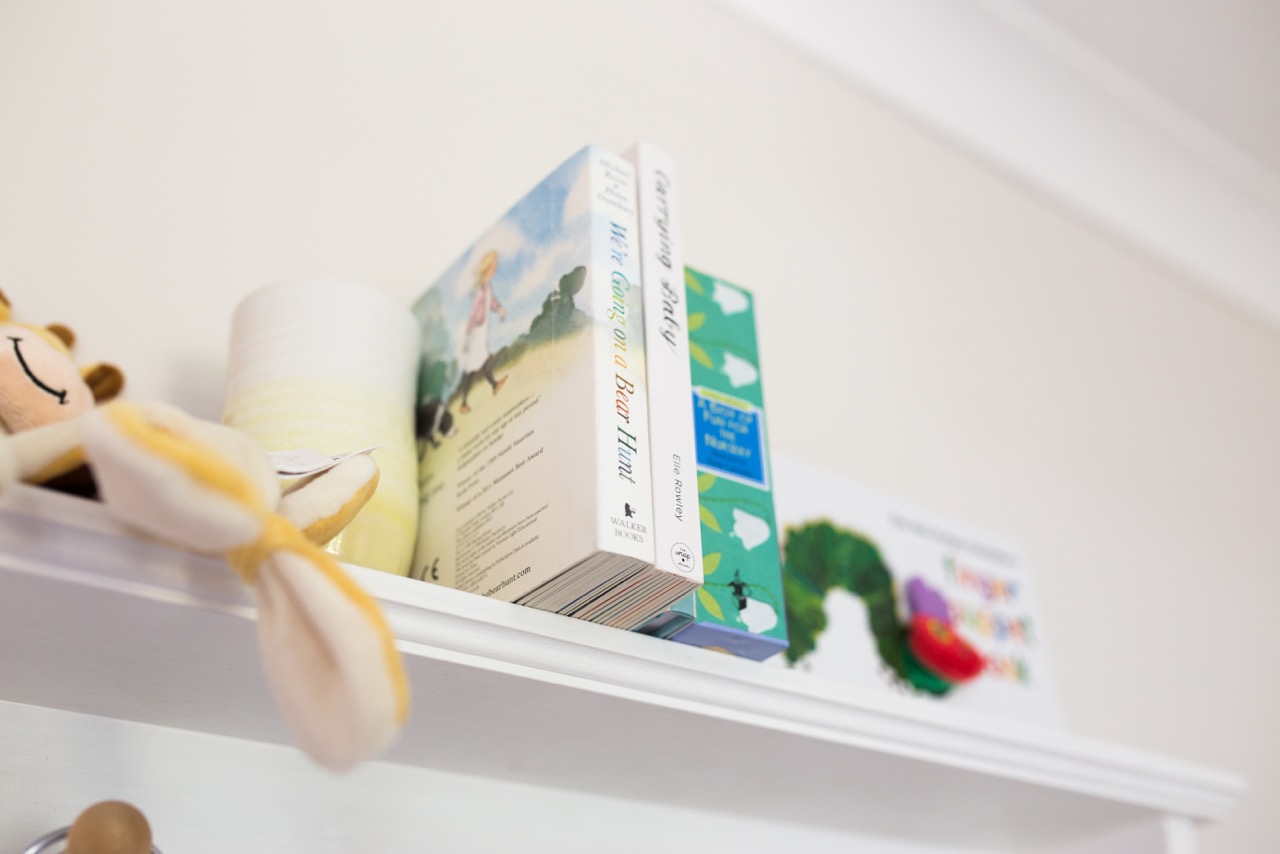 Which are your favourite prints for the nursery?
Well, we fell in love with your beautiful Ladybird collection as soon as we saw it! The colourful, vintage-style prints are exactly what we had in mind for the nursery from day one. The only issue was selecting which ones we wanted, there are so many to choose from! Have a look at Sugar Snap Studio, Sean Sims, Ellen Giggenbach, Louise Cunningham and Flower Fairies.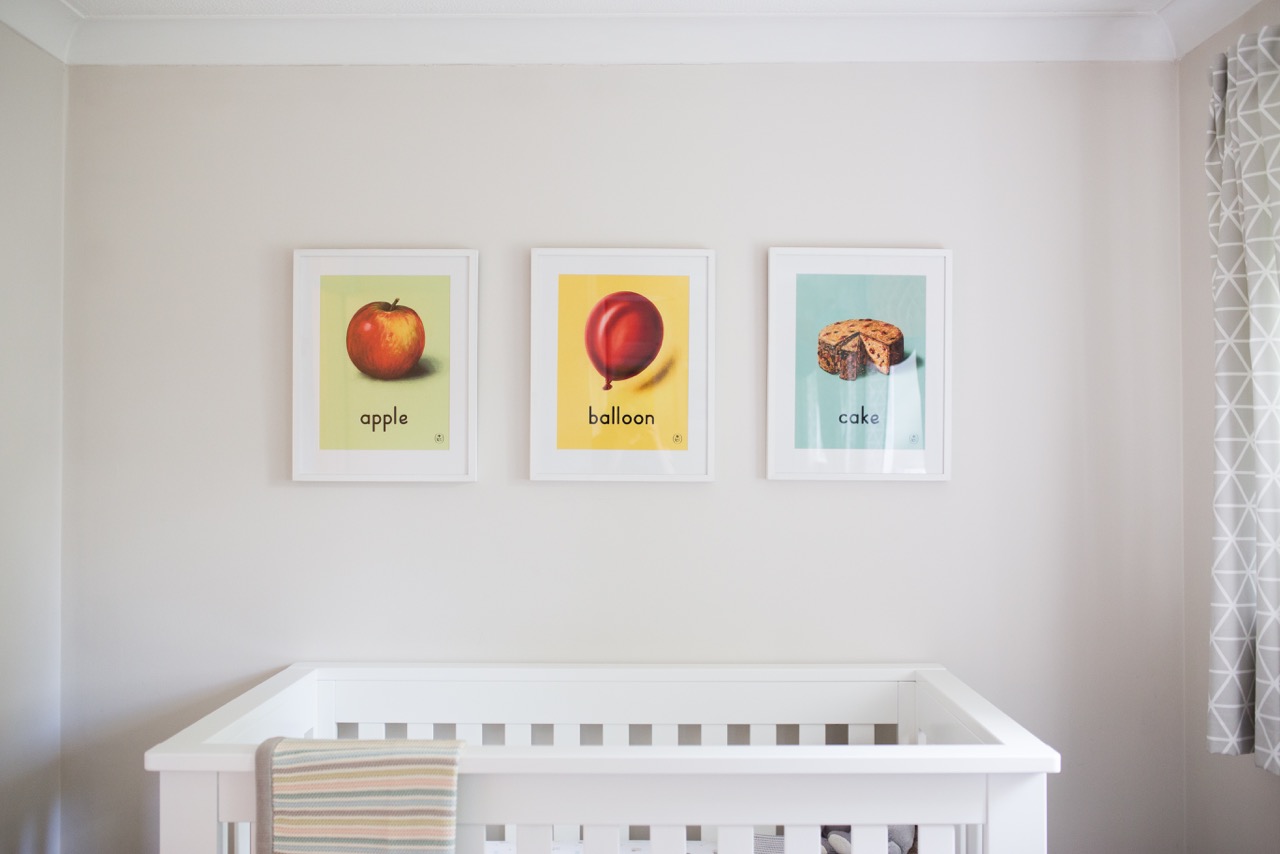 Any tips for matching art to the scheme of your room?
For us, it made sense to select quite classic pieces as that fitted with the style we've gone for in the nursery and our home in general, whereas a more urban, modern space could look amazing with some quirky illustrations and photographic prints. I think it's fun to play around with different pieces of artwork, since it's such an easy way to change up the style and feel of a room.