Hoffnung was almost as gifted a musician as he was an artist, his true passion being for the brass instruments of the orchestra. This led him one day to purchase a bass tuba which, with serious dedication, he set about learning to play.
He was 25 at the time and, after two or three years and many hours of practice, he found himself ensconced amidst the brass section of the Morley College Orchestra as their bass tuba player.
From this vantage point at the rear of the orchestra, his perceptive eye was free to focus — with affection and critical amusement — on the foibles and idiosyncrasies of his fellow performers. Almost immediately, he felt inspired to create cartoons —  which ran into many hundreds — in the final years of his short life.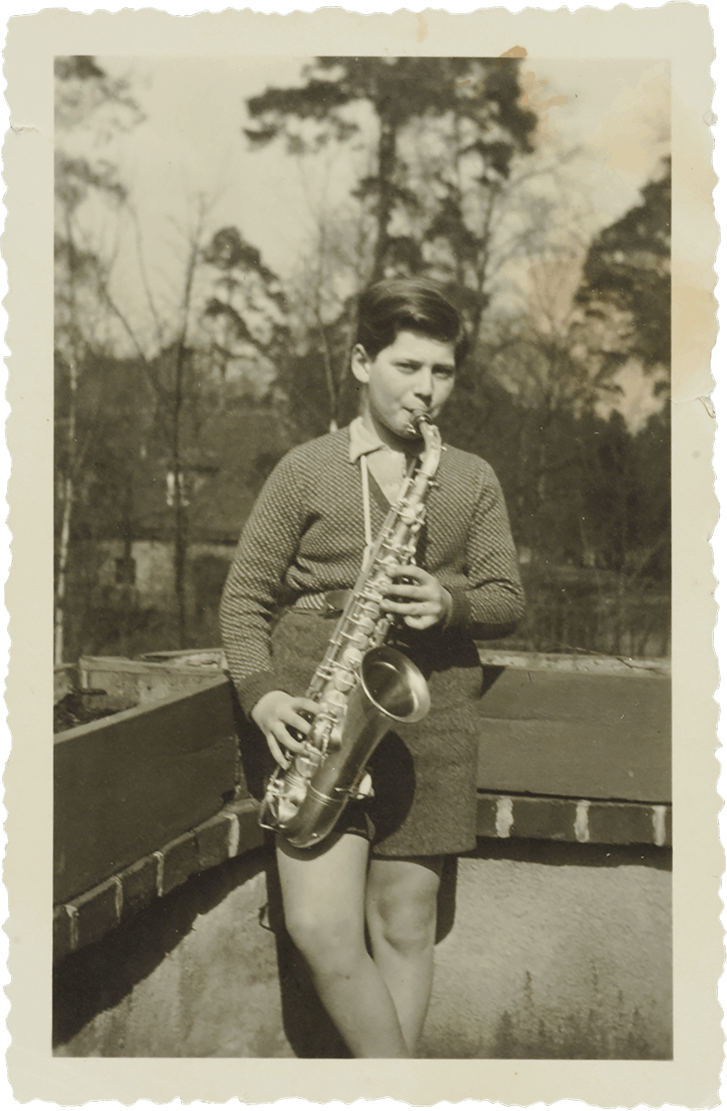 Gerard playing the saxophone, Courtesy of the Gerard Hoffnung Archive