Opening today at Tate Liverpool, Transmitting Andy Warhol, is the first solo exhibition of the American artist's work in the north of England. Focusing on his extensive career, the exhibition provides new insight into Warhol's breadth of artistic processes and philosophies across various disciplines and industries, from painting, photography and fashion illustration to music management and film production.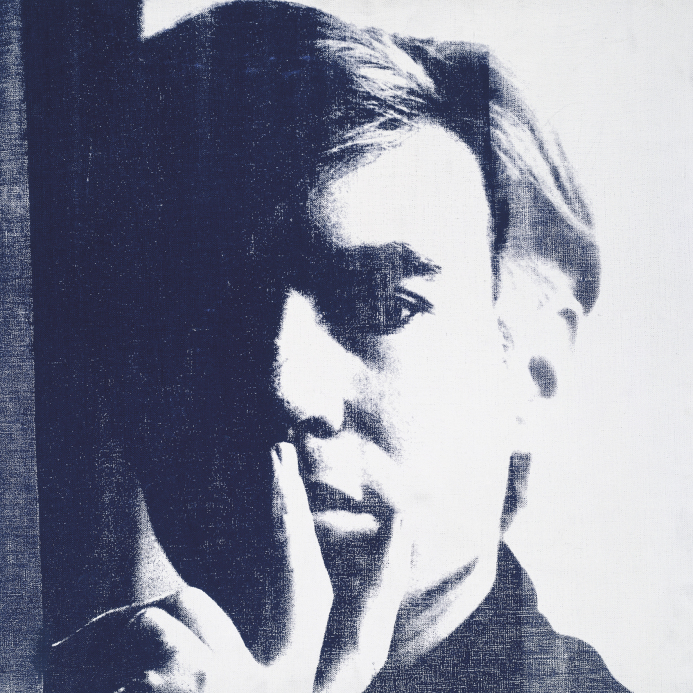 Self-Portrait by Andy Warhol, ©/®/TM The Andy Warhol Foundation for the Visual Arts, Inc.
Curated to display how the artist embraced the mass mediums of his time, the exhibition gives particular emphasis to Warhol's famous, and infamous, silkscreen prints. A medium echoing his belief that 'art should be for everyone',  silkscreen printing allowed Warhol to reproduce the same image repeatedly, resonating with the artist's appreciation for the mass-produced.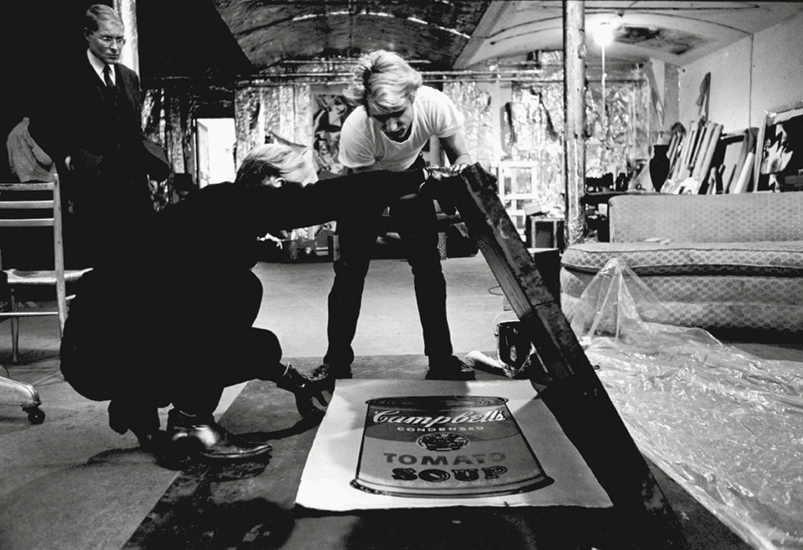 Warhol screen-printing in the Factory, image  from 'Andy Warhol – "Giant" Size' by Phaidon
In the early stages of experimentation, Warhol utilised his own drawings as the basis of his silkscreens. This resulted in the blurred forms illustrated in Warhol's earlier paintings of dollar bills and Campbell's soup cans from 1962.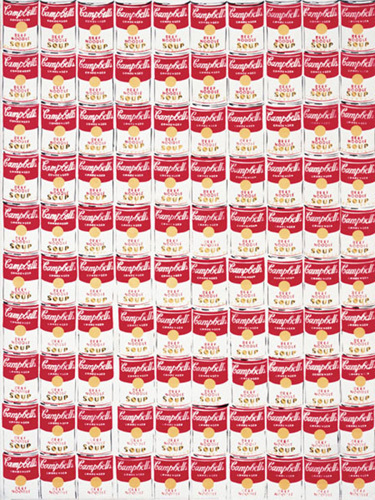 One Hundred Cans, 1962 by Andy Warhol, ©/®/TM The Andy Warhol Foundation for the Visual Arts, Inc.
By using black and white photographs as the stencils for his later prints, Warhol was able to achieve a more defined representation. Favouring the machine-like look, Warhol viewed the outcome as an extension of both his own hand and consumerist beliefs. These methods lead to the production of his most iconic works, from Shot Blue Marilyn, 1964 to Campbell's Soup Can, 1965 (Pink & Red).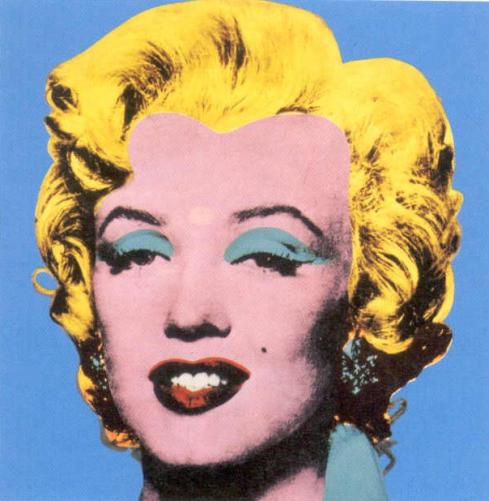 Shot Blue Marilyn, 1964 by Andy Warhol, ©/®/TM The Andy Warhol Foundation for the Visual Arts, Inc.
Shot Blue Marilyn exemplifies Warhol's artistic process and personal philosophies. Materially, the artwork consists of acrylic paint and silk-screen ink on canvas. The flat blue background surrounds an image of Marilyn Monroe, the actress, who shortly after her death, repeatedly served as Warhol's subject. The rapidity of production, enabled by the screen-printing method, and unexpected death of Marilyn, probe at the fleeting nature of celebrity and banality of mass consumer culture, aspects that preoccupied Warhol.
Transmitting Warhol is on until 8th February at Tate Liverpool.