Your landscape paintings are wonderful, can you tell us a little more about the genre and why you gravitate towards it? 
Yes, my paintings are predominantly made up of landscapes. Lately, I have also been including animals too. Some years ago I was at a birthday lunch and one of the guests suggested I should meet Alastair Fothergill. He's the chap who produced the Blue Planet series and numerous other films with David Attenborough. I sent him an email, not expecting a response, and he actually replied!
Some months later, he arrived at my home studio, looked at some work and we went out for a beer. The topic of conversation included the pandemic and man's incursions into the wild. By this time I had been to Antarctica and seen some wildlife in its natural habitat. I saw orcas, seaIs, penguins and millions of birds. I gave Alastair a copy of my little book on Antarctica, which he received gracefully.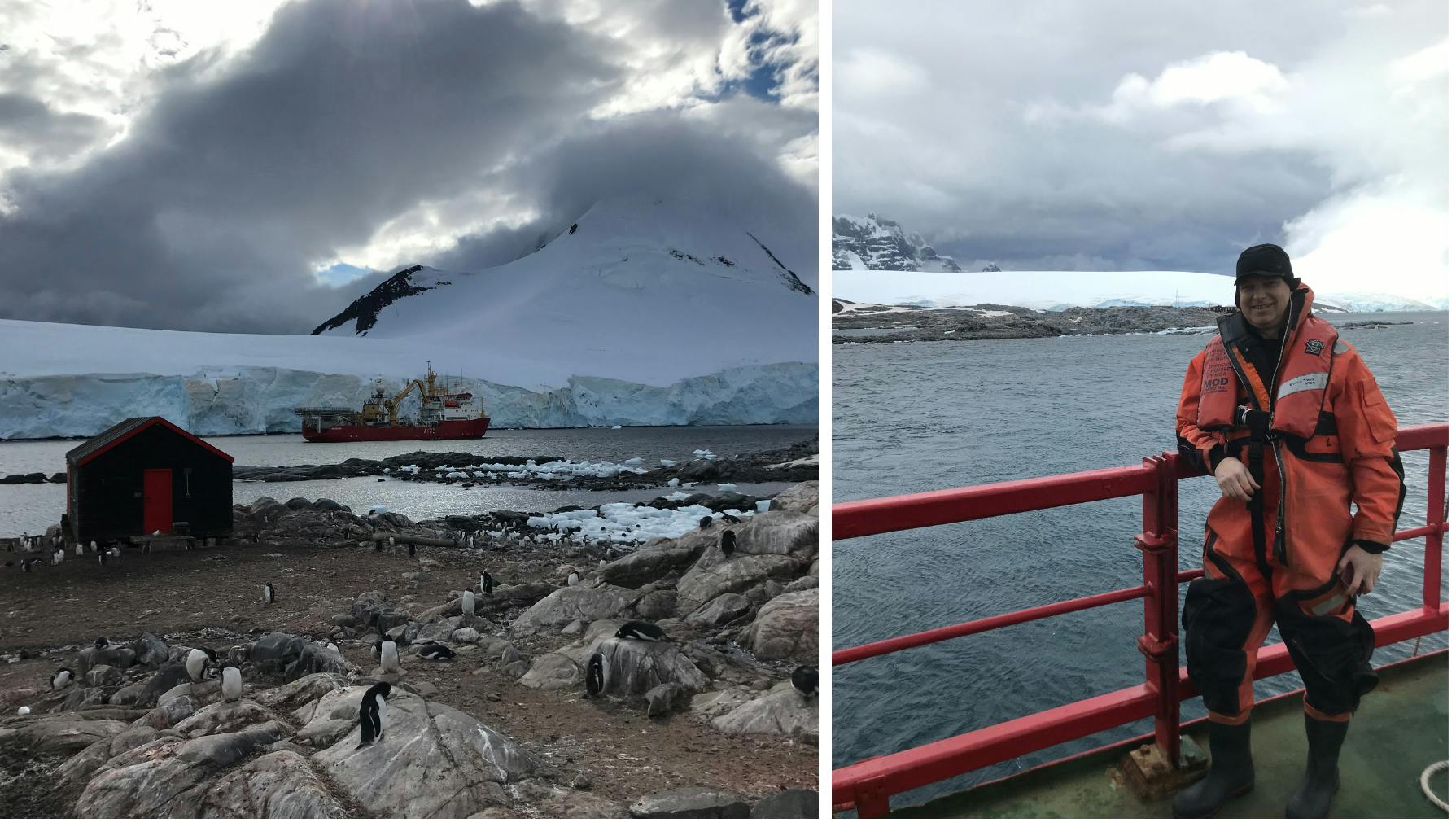 The point is, that it was at this point that I began to appreciate how animals really are such an integral and, dare I say, animated, part of the landscape. Up until that trip, my landscapes did not feature figures or animals. I guess they were addressing the numinous and perhaps awesome qualities of a more or less impersonal and dispassionate presence. Now it seems that animals are an equally important part of that experience. Animals are warm and furry. They are vulnerable, but they also express the wild dispassionate side of nature. Alastair said that it was his view that these pandemics would keep coming as long as mankind continued to invade the natural world. Since then, I have continued to feature animals in my paintings. These have further evolved into what I now call, 'The Tales Of The Orange Dog'.