How important is the space in which you work?
My studio is literally my second home. It's just round the corner from my house which is both a blessing and a curse. I used to work from home but I've been far more productive since separating the two. For me, having mental space is just as important as a physical one. Working to a schedule is crucial to me being effective with my time and having the freedom to get outside and make space for ideas. If I'm stagnating usually the breakthrough will come to me away from the desk.
Describe your own personal interior style / taste
Minimalist but filled with curiosities that I've found over the years at auctions and car boot sales. Filling a living space is an organic process for me. I'm not really into ordering the entire contents of my home from a catalogue.
What music inspires you or what do you listen to when creating?
Music is an endless source of inspiration to me, Really anything goes but on heavy rotation: Vulfpeck, 4hero, Alice Russell, The Black Keys, St Germain, The Whitest Boy Alive, Zero 7, Beck, The Doors, Bill Withers, Tom Waits, MF DOOM, J Dilla, Madlib, funk, jazz, blues, 80's, 90's, pretty much anything but Metal.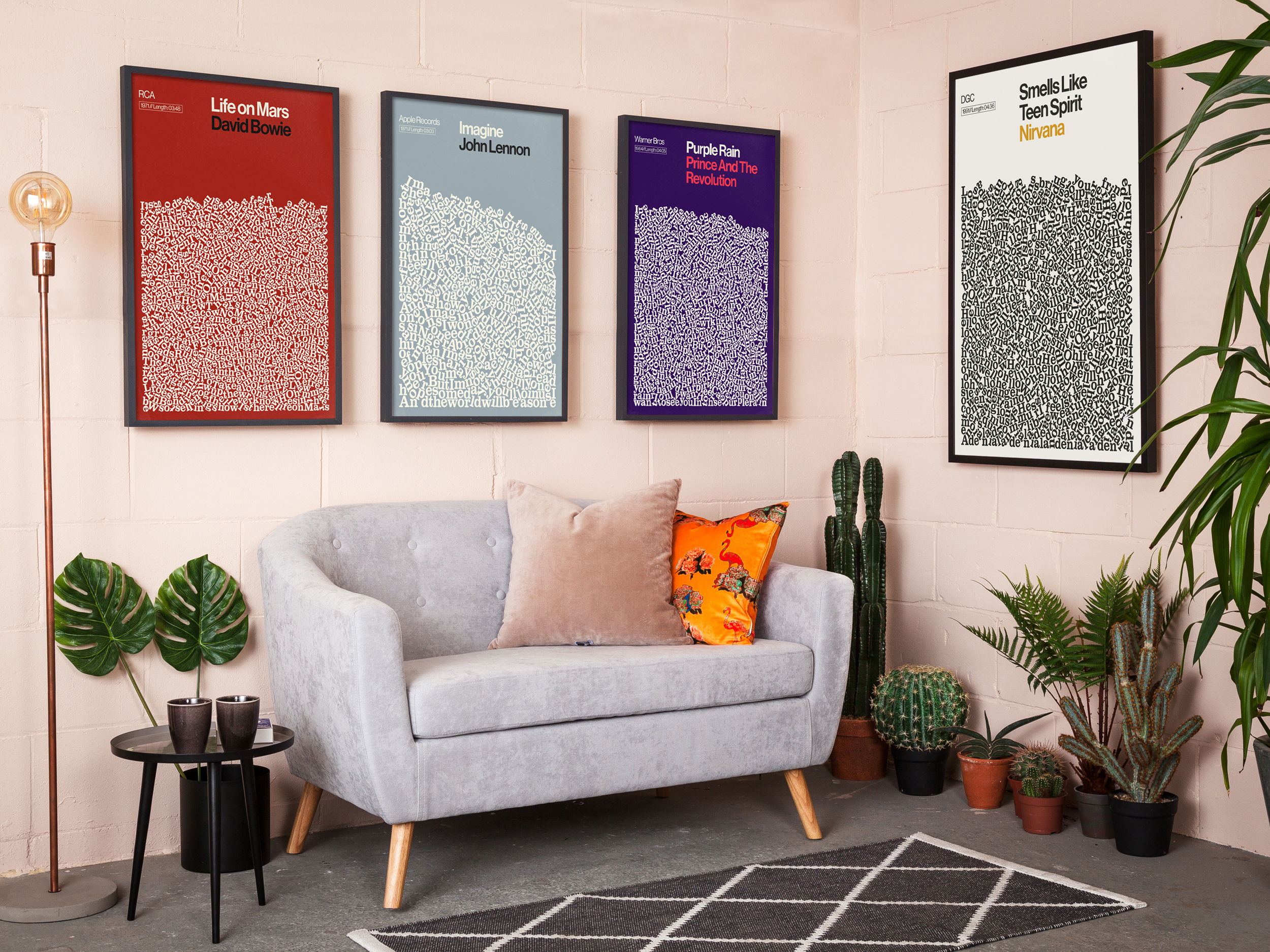 Life on Mars- David Bowie, Imagine- John Lennon, Purple Rain- Prince, Smells Like Teen Spirit- Nirvana.
What are you working on at the moment, any new projects on the horizon?
I'm working on a series of science posters, kind of like the chart diagrams you'd see on the walls back in school. Watch this space…
Any major ambitions you'd like to fulfil?
It would be cool to design a record cover, but my real ambition is just finding the right balance.
LIFE FACT!
If I'm not in my studio… I'm outside, escaping the virtual. Friends and family, walking the dog, biking, cooking, playing, learning, teaching my daughter how to grow whilst she's teaching me how to be a child again.