A candid portrait
Don't Look Back achieved critical acclaim by presenting a never-before-seen style of documentary filmmaking that was intimate and extremely candid. Prior to meeting Dylan, Pennebaker and his colleague Richard Leacock had been developing one of the first fully portable synchronised camera and sound recording systems. When they shot the documentary about Dylan, they experimented with a more versatile 8mm film camera – enabling them to create a more immediate, honest portrayal. 'Filmmaking is kind of like exploration, only your device, instead of a telescope or a microscope, is this camera,' Pennebaker says. 'You're like Columbus out on the wild seas. You have no idea where you are or where you're going until you get there.'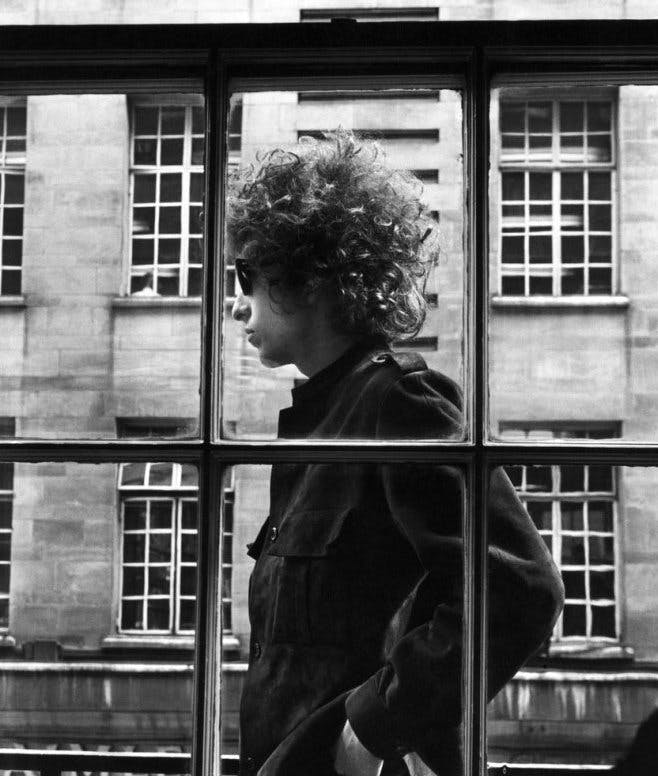 Bob Dylan, May 1966, by Mirrorpix
When Don't Look Back premiered, it was revolutionary. Reviewing the film for LIFE magazine in 1967, American entertainment critic John L. Wasserman described Don't Look Back as 'pure cinéma vérité': an observational style of filmmaking that combines improvisation with use of the camera to unveil truth or highlight subjects hidden behind reality. Never before had viewers seen such intimate and authentic scenes of famous celebrities. Dylan, Wasserman deduced, 'emerges as a human being.'
'Bob was being absolutely appalling, but so brilliant' – Anthea Joseph, British publisher (1924–1981)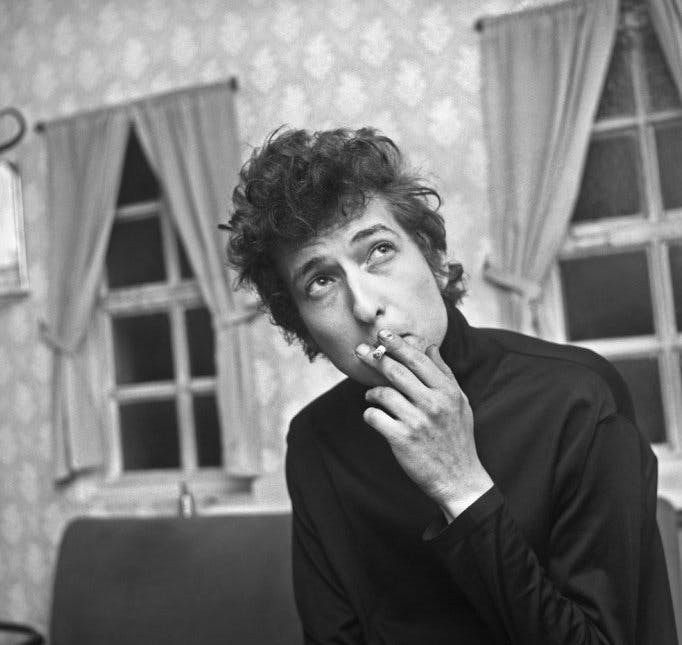 Bob Dylan, May 1965, by Mirrorpix
A fly on the wall 
The documentary's 'fly on the wall' style of filming often used close up angles to reveal Dylan's personality. The most infamous scene comes when he launches a diatribe against TIME reporter Horace Freeland Judson. During the interview given at the Royal Albert Hall in London, Dylan is merciless: 'I got nothing to say about these things I write, I mean, I just write them. I got nothing to say anything about them, I don't write 'em for any reason. There's no great message. I mean, if, you know, if you wanna tell other people that, you know, go ahead and tell them but I'm not going to have to answer to it.' Unsurprisingly, Judson remains noticeably uncomfortable throughout the one-sided conversation. In the 1960s, a musician pushing back against reporters was extremely uncommon because such interviews were the main source of promotion for a musician's album and tour. Reflecting on the interview, one of his contemporaries, a renowned British publisher, Anthea Joseph (1924–1981) explained 'Bob was being absolutely appalling, but so brilliant.'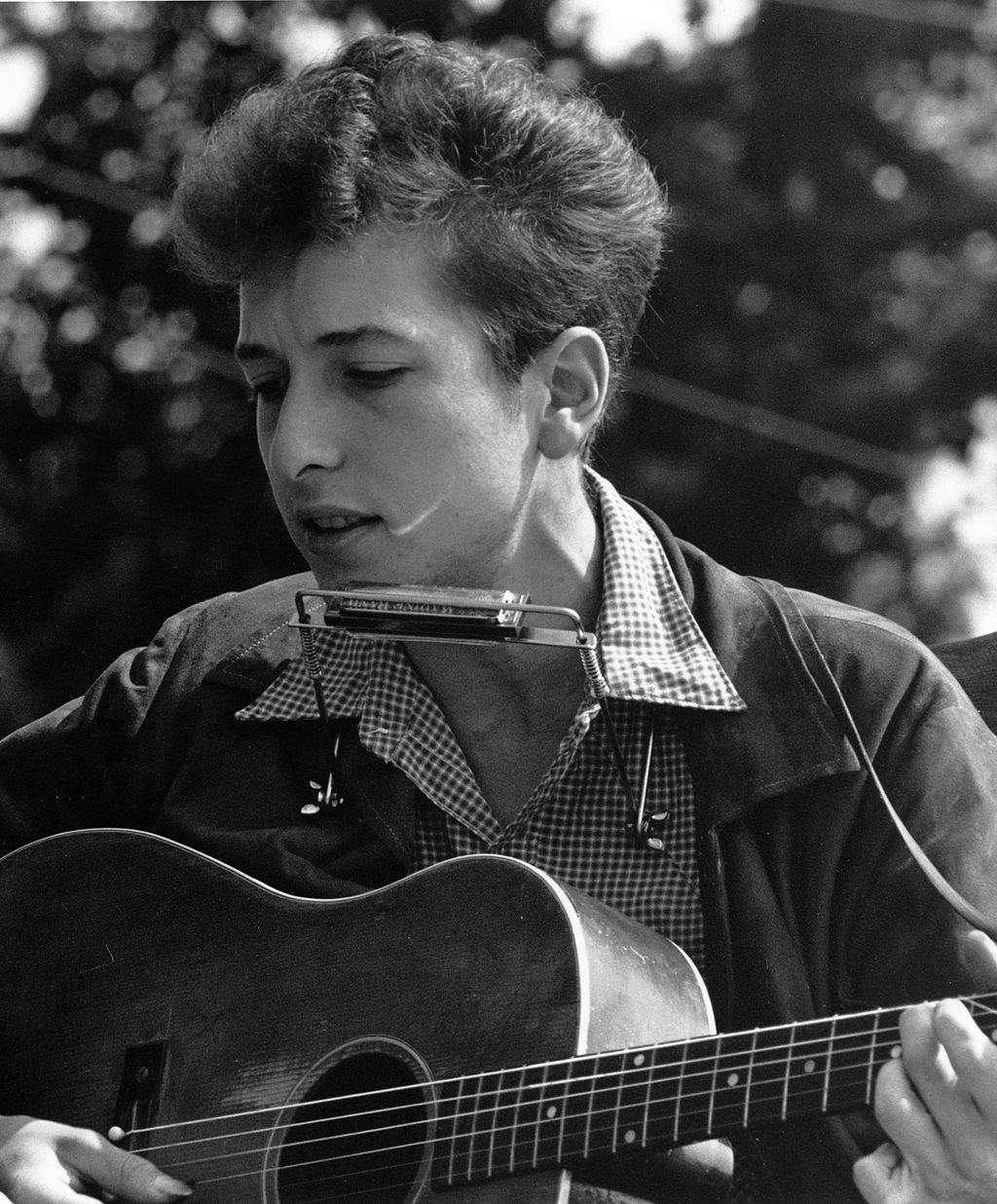 Civil Rights March on Washington, D.C.; close-up view of vocalist Bob Dylan, August 28, 1963, Wiki Commons
In other scenes, Dylan is filmed singing 'Lost Highway' in a hotel room, engaging in philosophical jousting with a science student, and interrupting Alan Price's backstage performance of 'Little Things' to brazenly ask why he left the Animals. Though he was ruthless, fiery and, at times, arguably just plain arrogant, Dylan is nonetheless presented in an honest light and the documentary continues to be praised for it highly.
A lasting legacy
In a 1992 interview with his Nirvana band mates, Kurt Cobain identified it as the only 'good documentary about rock and roll', a sentiment with which Dave Grohl concurred. In 1998, the film was selected for preservation in the United States National Film Registry by the Library of Congress as being deemed 'culturally, historically, or aesthetically significant.' And, in 2013, The Academy of Motion Picture Arts and Sciences recognised Pennebaker's body of work with an Oscar for Lifetime Achievement.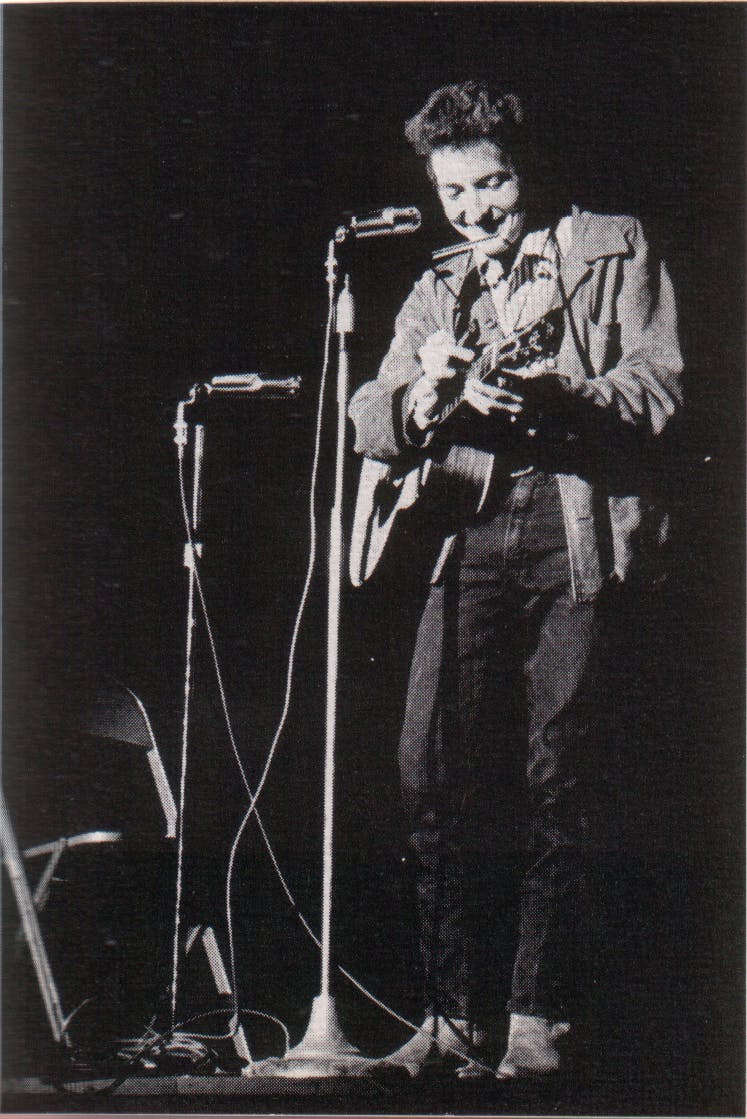 Performing at St. Lawrence University, November 1963, Wiki Commons
____________________
Don't Look Back is available to purchase at King & McGaw and is printed on matt 250gsm conservation digital paper. Manufactured on a Fourdrinier Machine, a process first perfected and patented by the Fourdrinier brothers in 1803, the paper is made in Germany from acid and chlorine free wood pulp.