'I'm glad I'm different. I'm proud I'm gay' – Keith Haring
Yet, the increased liberty that was gained after Stonewall was to be eclipsed by the onset of the AIDS crisis in 1981, to which most of the heterosexual world responded with fear, prejudice, and cruelty. Haring, who openly admitted 'I'm glad I'm different. I'm proud I'm gay' worked hard to expose hostilities, becoming increasingly honest about his own experiences and fears. Talking to his biographer John Gruen, he reflected how, in 1985, things had 'seriously changed in New York, and in my life, because the horror of AIDS had come to light.' That same year, the State of New York officially sanctioned the closure of gay bathhouses, bars, and clubs as a prophylactic measure. Haring recalled how he 'had to start being selective and much more aware of what you were doing, and who you were doing it with [...] I didn't stop having sex, but had safe sex or what was considered and understood to be safe sex at that point'.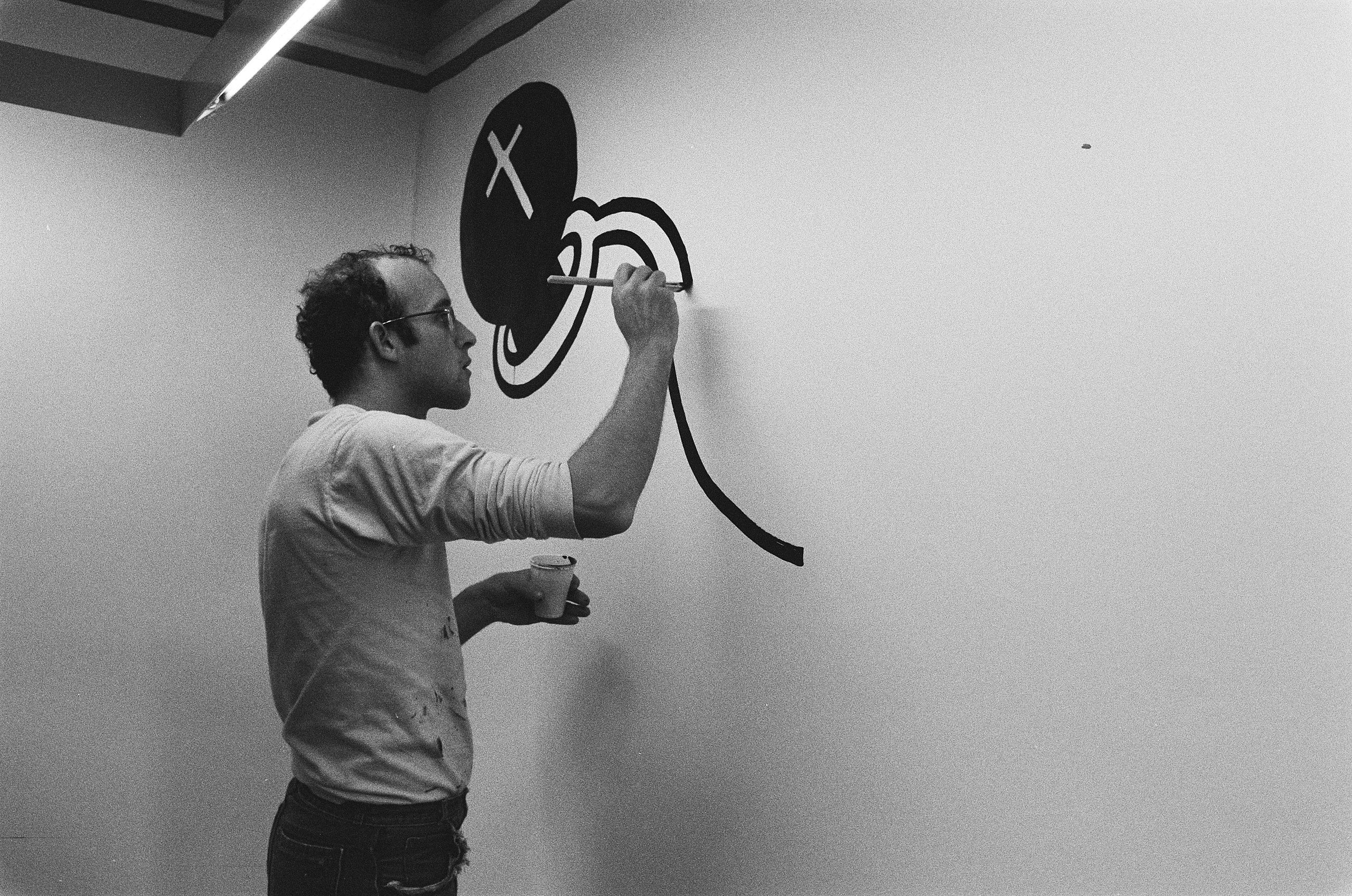 Keith Haring at work in Stedelijk Museum, Amsterdam 1986, Creative Commons 
Such changing attitudes and behaviours were reflected in his work. Keen to reach a wider, more diverse audience – beyond the museum elite – he rented a ground floor space on Lafayette Street on lower Broadway from where he could exhibit and present his socially-motivated designs. From his famous 'Pop shop', he produced t-shirts, buttons, postcards, watches, and apparel. But his greatest legacy was his posters. Cheap to produce and easy to distribute, he used his posters to educate the gay community about the ways they could reverse the stigma towards them and, ultimately, protect each other. 
Safe Sex! Is just one of many promotional designs he made to encourage people to wear condoms. It featured on t-shirts, magnets, and even condom cases. Light hearted, graphically striking, and socially resonant, it epitomises the art he strove to make. Indeed, Yoko Ono, who met Haring through Andy Warhol, observed how he tackled 'very, very serious subjects [...] in a humorous, even uplifting way.'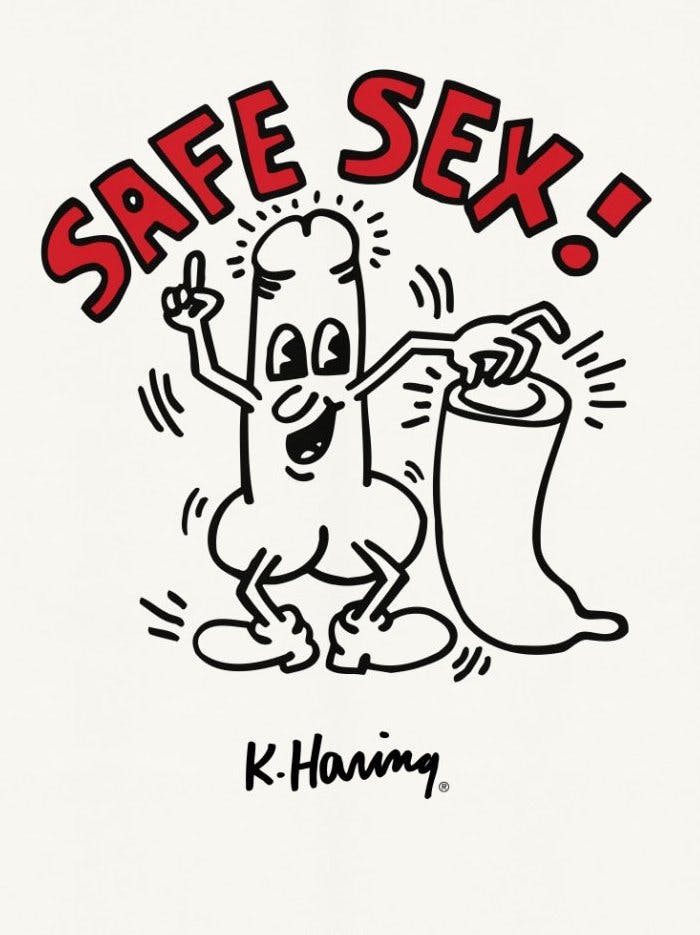 Safe Sex! 1987, by Keith Haring © Keith Haring Foundation. www.haring.com. Licensed by Artestar, New York