Founded in 1852, the Atelier Mourlot was originally a producer of fine wallpaper but by 1914 the studio was producing posters for the French National Museums and major foreign institutions, such as the Tate. However, it was under the patronage of the founder's grandson, Fernand Mourlot, a graduate of the famous École Nationale des Arts Décoratif that the atelier rose to fame in the early 20th century.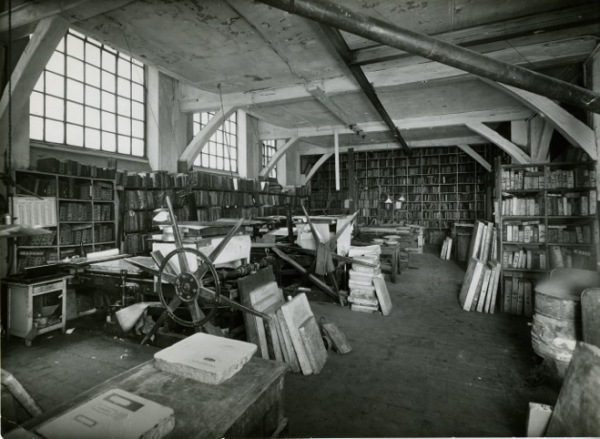 Atelier Mourlot c.1950
Innovatively, Fernand invited some of the most celebrated artists of his time to his studio to collaborate on fine art lithographs, reviving traditional limestone lithography in the process. Artists such as Picasso, Matisse and Miró worked with Fernand to produce visually striking works of art. The designs were produced directly on traditional lithographic limestone that could then be reproduced under the direction of master printers in small editions.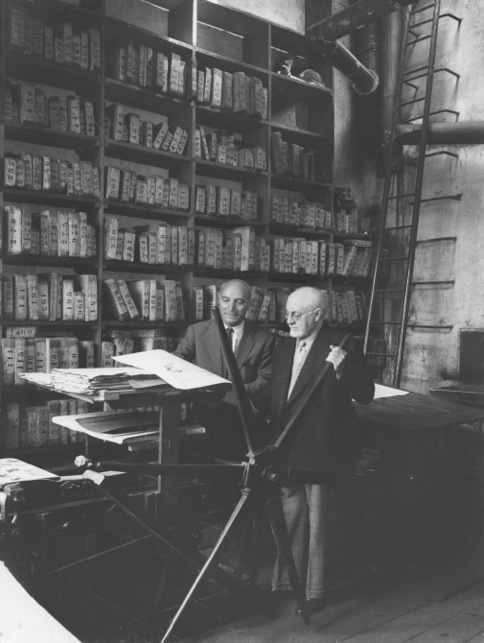 Henri Matisse with Fernand Mourlot at the Atelier Mourlot in Paris
While some artists took a bit of convincing to reproduce their art in this way, it was not long before everyone wanted to work with Mourlot, seeing the opportunity to not only explore their creative processes but to also bring their art to the masses through an affordable medium. In 20 years, Picasso had produced over 400 lithographs for Mourlot .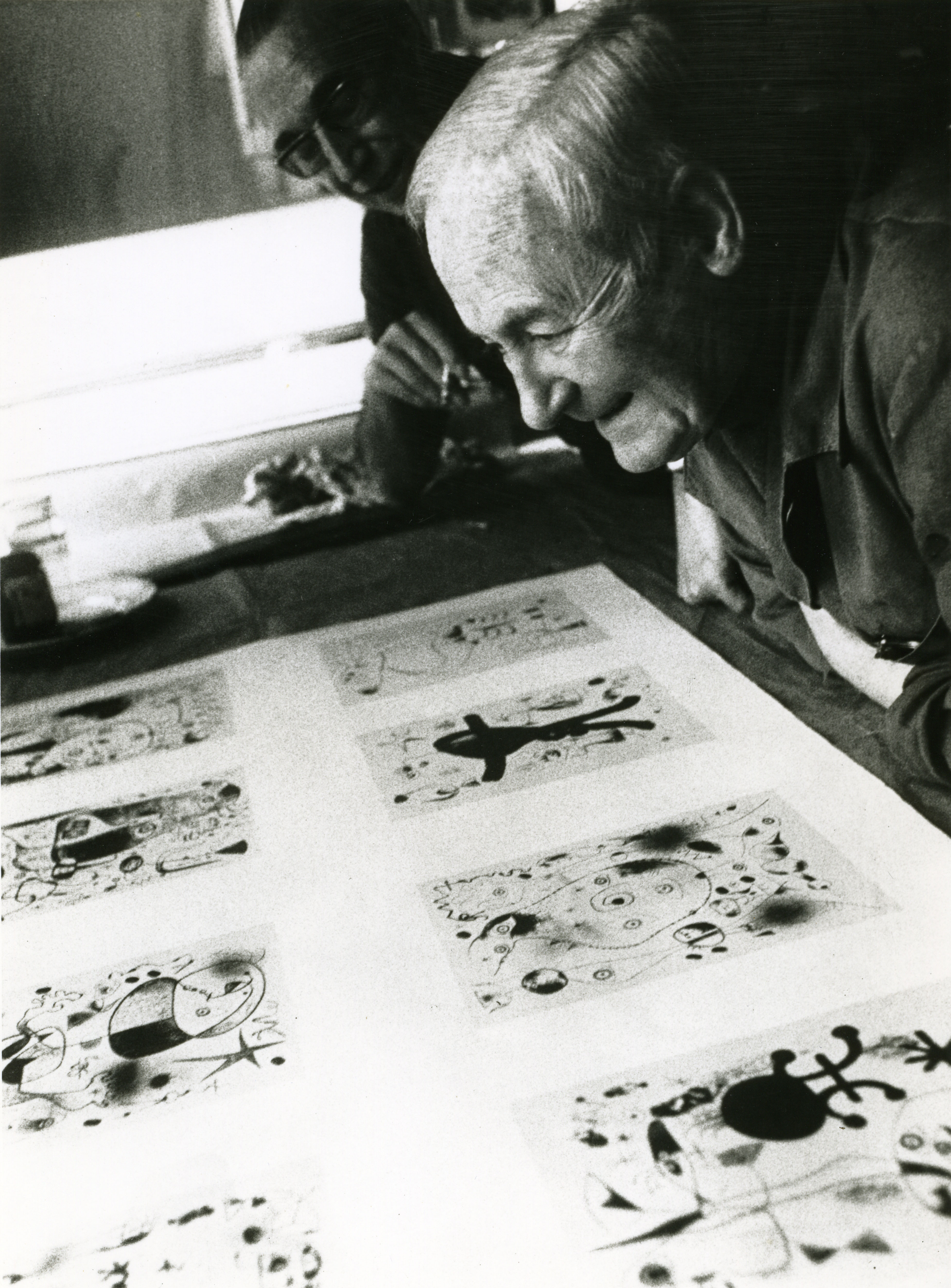 Joan Miró at Atelier Mourlot
By the end of the 1960s, the creative development of the business drew the attention of contemporary Pop artists, such as Claes Oldenburg and James Rosenquist. Due to high demand, the Atelier Mourlot then moved to a second studio on Bank Street, New York, where a whole new generation of artists, such as Francis Bacon and Roy Lichtenstein, came to work with the celebrated printmaker.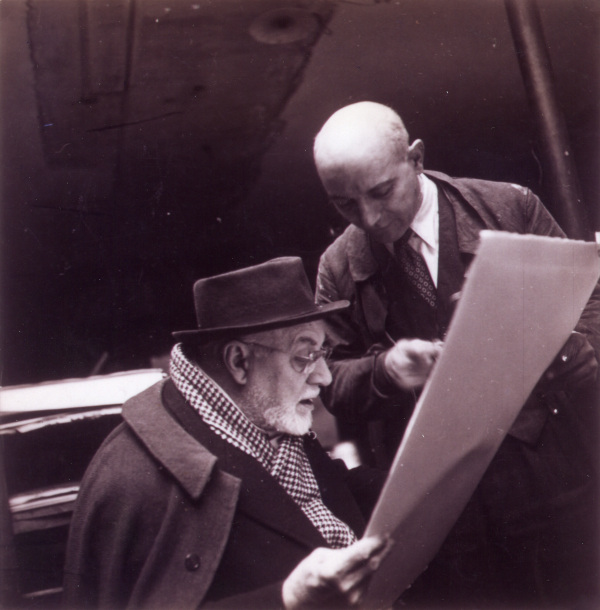 Henri Matisse with Fernand Mourlot at Atelier Mourlot Paris c.1948
The original lithographic works created at the Atelier Mourlot, in both Paris and New York, revolutionised the accessibility of art to the public. These posters not only helped to promote the work of the most prominent 20th century artists, but also made their work readily available and accessible to a wider audience.
Despite the fact that the studio closed in 1999, the Mourlot legacy continues today through the Galerie Mourlot in New York.