To start saving your favourite artworks all in one place, first you'll need to create an account. 
Once you've created your account, navigate to the wish list section of the site by clicking this heart symbol on our homepage. After that, click 'ADD NEW WISH LIST'.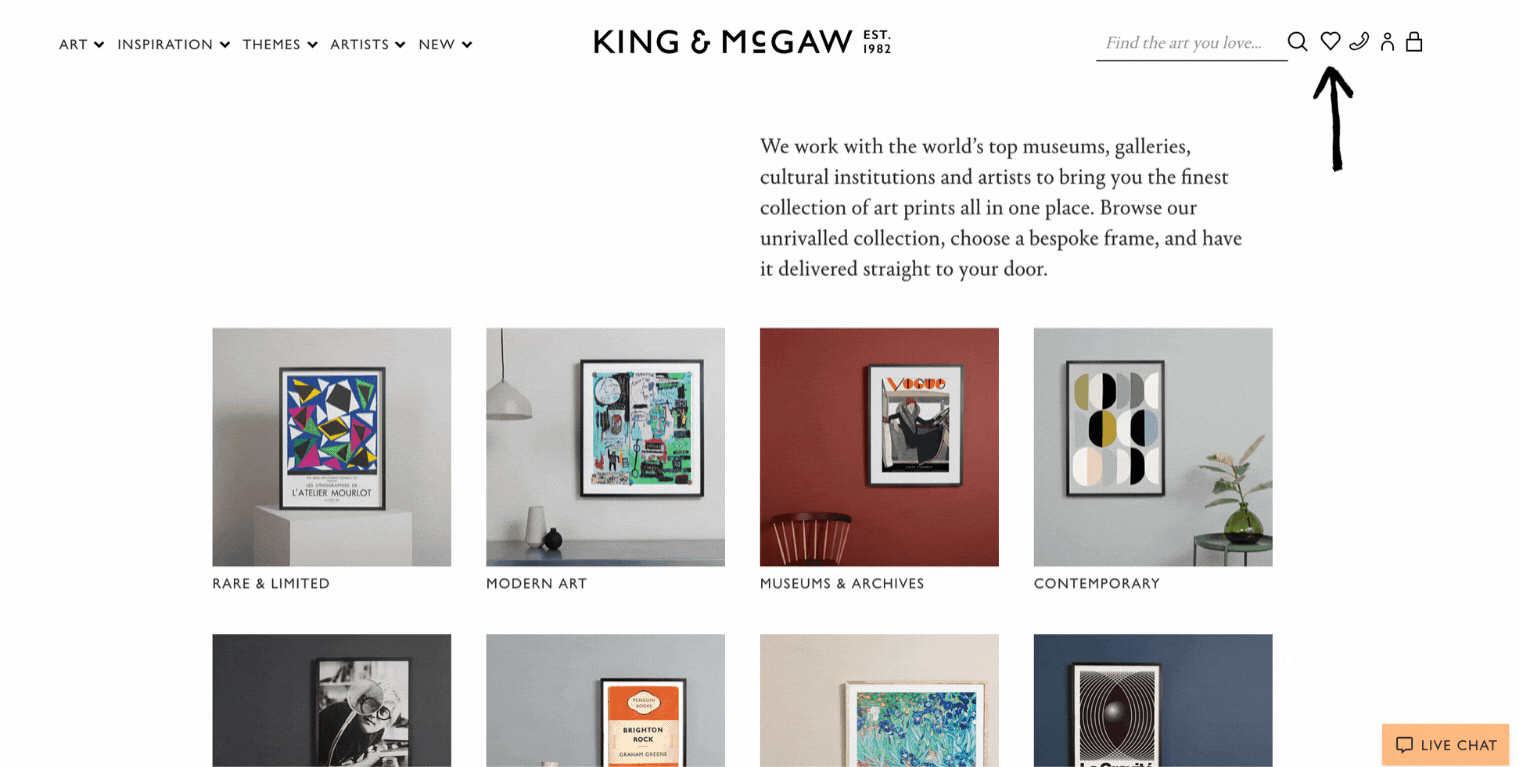 Next, add a memorable title to describe your wish list. If you like, you have the option to add some descriptive words. When you're happy, click 'CREATE WISH LIST'. 
Now you're all set up and ready to explore the site. If you know what you're looking for, you can use this search bar to search for specific terms.
If you're not sure what you're looking for, these drop down tabs are a fantastic place to start. You can find what's new, including Rare and Limited Edition artworks, a list of artists we represent, a collection of popular themes, and a range of curated collections to suit interior styles. 
When you find something you like, click on the heart symbol next to the artwork.
If you want to personalise your choice, you can click on the artwork's product page and select 'CHANGE FRAME'. Choose from black stained ash, natural oak, grey ash, white or black satin. You can also save a print without a frame. Here, we've selected our responsibly sourced solid oak frame. When you've made your selection, click the heart symbol to save it to your wish list. 
With some of our artworks, it is also possible to change the size.
To remove an artwork from your wish list, click this symbol.
You can reorder artworks by clicking and dragging them.
When you're happy with your selections, you can share them with your friends, download a copy, or move them to your bag for purchase.