Can you tell us a bit about your journey – how did you become an artist? 
 In my early years as a child I grew up  in Australia and my first interaction with  art was by Aboriginal Australians. . As a child I remember being fascinated by  how vibrant the colours were and the way  they used fingers to apply paint. There were no brushes, it was a physical  approach to making a painting, horizontally and using natural pigments from the surrounding environment. When I got back home, I painted my entire body.
Eventually, that turned into a passion for using the body to make artwork and do away with brushes. I made performance pieces that were often like  moving  paintings. My body became a moving painting.  I then  transitioned to textile works. I make work that tries to straddle different mediums or categories.
What are your starting points and key references when you're embarking on a new piece of work?
The subject matter is like a knot of lots of different things. I look a lot at prehistoric arts and archaeology.  The fragmentation of objects or living things, and the mystery they're shrouded in interests me. I think about why they were made or  I try to piece together how our contemporary identity relates to them . I feel very close to them, even though they  were made or lived so long ago.
I work with that fragmentation – such as  skeletons or  the afterlife of bodies or things – and how it helps the living make sense of death. I'm also interested in the 'anonymous hand' behind  an artwork,  such as those made around funerary practices.
I also find the contrast of conflict and harmony between humans absurd and compelling. Sometimes my work approaches themes of displacement: moving humans away from the epicentre and incorporating  the non-human, moving towards 'hybrid' figures within  themes of transformation.
'I like to think that my practice behaves like an opening into another world, perhaps an underworld.'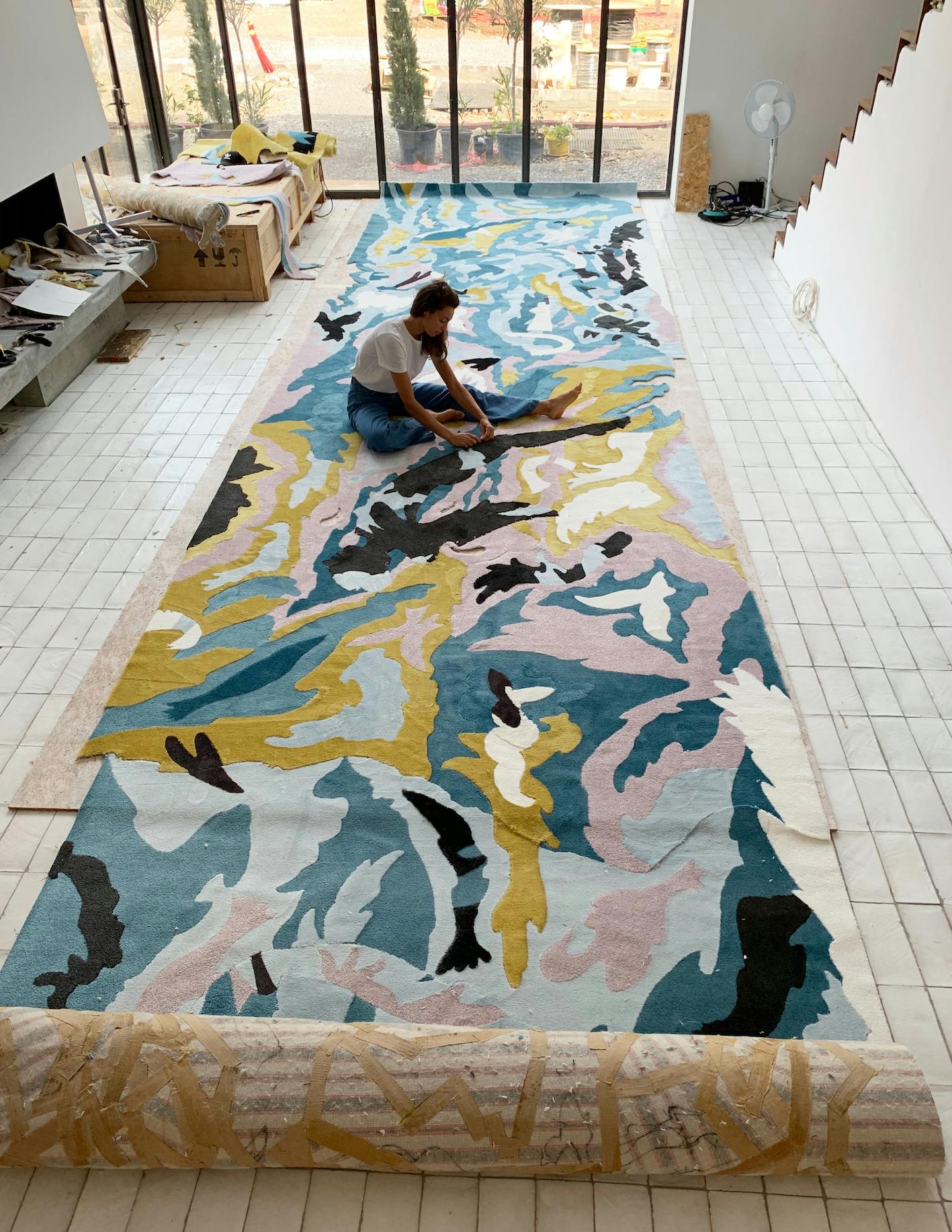 So, do the figures in your work exist in this world or another, or both?
I like to think that my practice behaves like an opening into another world, perhaps an underworld. I can juxtapose many different  references  on the same plane. They're like otherworldly openings.
How do you decide which materials are right for each piece you make?
I choose the medium depending on the kind of space works are  intended for. Often I'll approach an exhibition or a site specific commission with the architecture of the space in mind. My works can take over the entire floor or they can be tiny and  intimate, so that they reflect the intimacy of a space.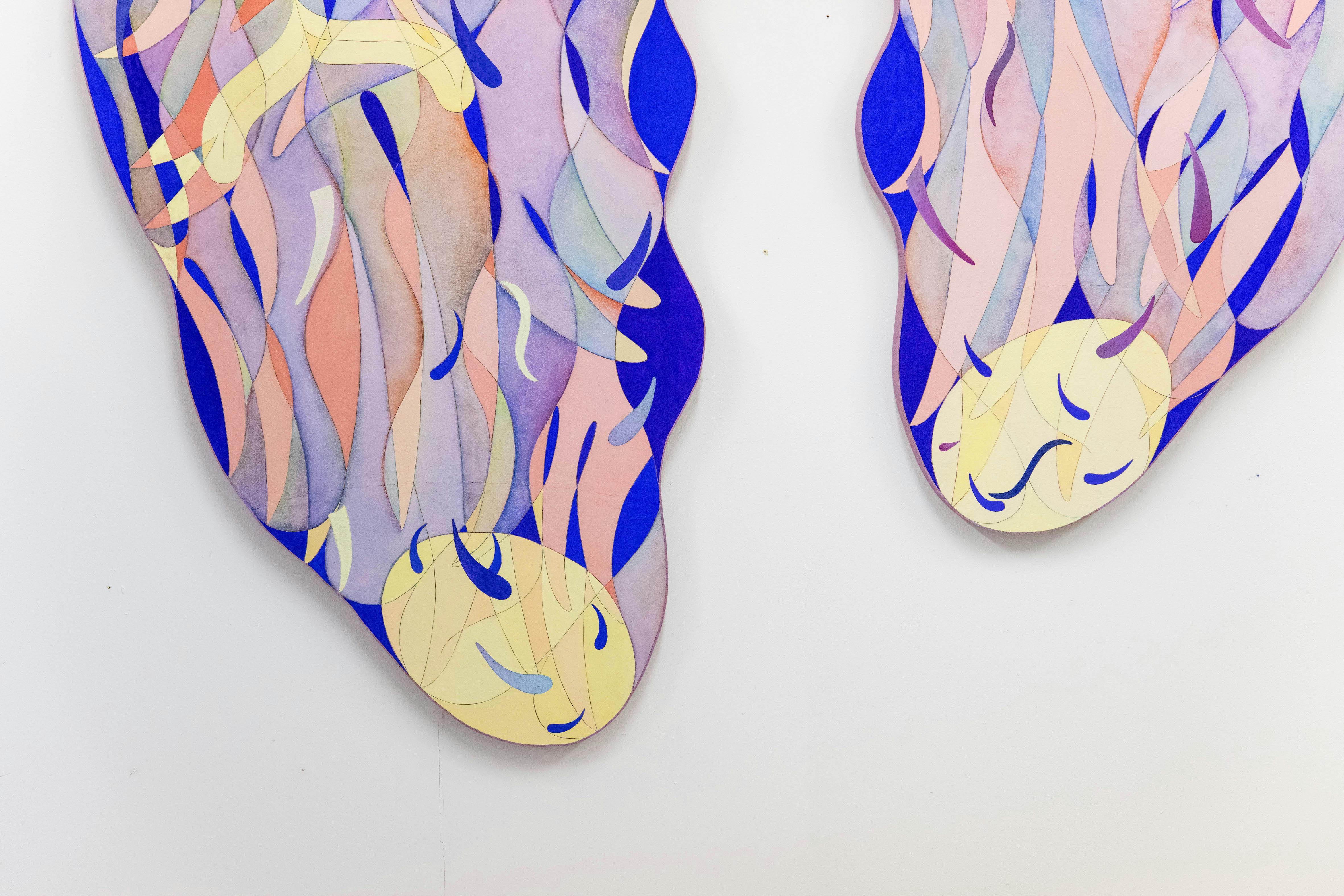 You've made huge carpets you can walk around. Can you tell us a bit about the textural qualities of your work?
Materiality is really important in my work: the way the surfaces are handled, whether they're cut or stained, pieced back together or carved in some way. The end result is all about the surfaces. When I make my tapestries, I use industrial domestic carpets and I use the technique of inlay work. The final surface looks like it's been woven like a landscape of fibres that are of different lengths and different textures. Some are synthetic, some are natural, some are painted over with oil paints or pastels. When you walk on them, or when the works are displayed on a wall, there's a sense of them being very elaborate. The details are really important. 
Finally  my ceramics are made using a Japanese technique called nerikomi. I layer stained porcelain sheets, I cut them and re-piece them together, cutting them again and again and finally I sculpt them.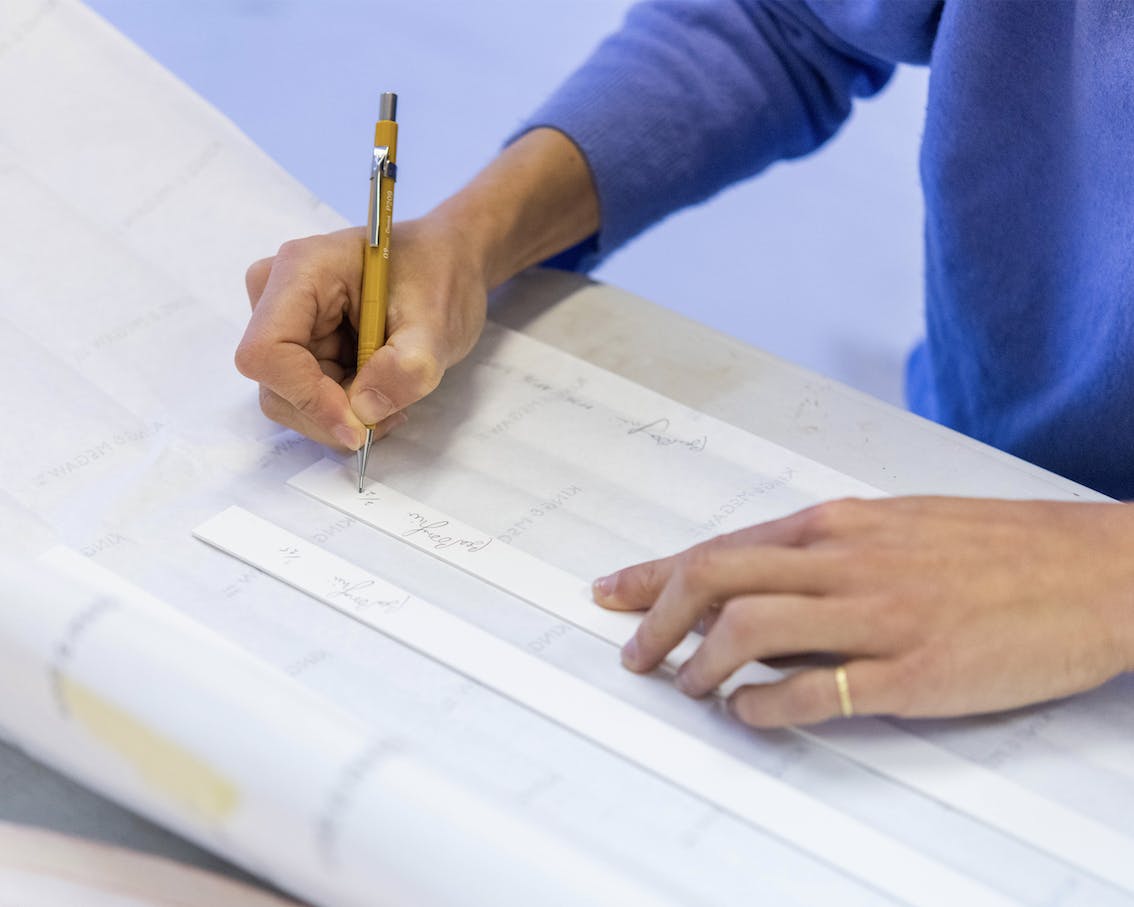 Bea Bonafini signing her limited editions for King & McGaw
Could you tell us a bit about your work called Axis?
Originally, Axis  is an engraved gouache painting  on cork . As a circle cut in two  it refers to the Axis mundi, which appeared a lot in mediaeval artworks. It relates to the transition between the three spheres of the heavens, the earth, and the underworld. Hieronymus Bosch's sphere (in the Garden of Earthly Delights, for example) cut in half, is one example . My y split sphere depicts two entangled octopuses.
I chose the octopus as a subject because it's an animal of  soft materiality. It doesn't have a skeleton, it can change its shape, it has incredible colours, eight tentacles that can wrap around things, and three hearts. It's such a fascinating and intelligent creature. I chose to work on an edition of Axis with King and McGaw – recreating the painting, mounting it onto thick board and keeping the exact scale  – to produce a perfect reproduction of the original work so that it truly gives a genuine impression of the actual painting. There's a sense of added magic as it floats within its frame.
_________
All artworks in the Curated Editions, New Mythologies collection will be available to purchase on 6th April. They will also go on display to the public at OHSH Projects, New Oxford Street on 8th April 2022. To register your interest and to receive the collection catalogue, please email: curatededitions@kingandmcgaw.com