Could you tell us a bit about yourself and your art world experience? 
I am an independent curator, consultant, writer, facilitator, mentor and Reiki Master (so, jack of all trades!), based in south London. Before going independent, I was Head Curator for an organisation called Colart, a global art materials manufacturer. I ran a contemporary art space for them for 6 years, called Griffin Gallery, with an artist residency programme and annual art prize. We then expanded into a much larger, more public-facing space in White City called Elephant West, where we commissioned large scale solo exhibitions, installations and interdisciplinary projects with artists, musicians and dancers. Across the different disciplines of my practice now, I am interested in creating and holding space for care, kindness and transformation. 
What led you to this Curated Editions project, how did the idea come about? 
While I was working at Elephant West, we collaborated with King & McGaw to create new editions with each of the artists we commissioned. When I was made redundant, a partnership with K&M seemed like a lovely way to continue the relationship. Gyr King, the founder and CEO of King & McGaw has been wanting to do more artist collaborations, so we came up with the idea of a curated collection. I presented a wide range of artists, from which we whittled it down to twelve; the artists we chose to work with all had artistic integrity, were conceptually interesting and were also deemed commercially viable. 
Sadly, Covid came along just at the point production was about to commence, and the project had to be mothballed for over a year. Luckily, when we revived the project all but one of the artists (Rae Yen Song) were able to continue with the collaboration. 
The collection is titled 'New Mythologies', can you unpack the meaning for us?
As we developed the editions with the artists, I came to realise that there was a shared interest in mythology across the group. All artists tell stories, but what links these eleven practices in particular is the desire to reframe the world using ancient myths, legends and folklore from a wide variety of cultural and historic sources. These artists pay respect to ancient knowledge whilst creating their own version of the present and speculations about the future. 
'Each of the pieces have been created with the intention of being editioned, and a bespoke solution for each artist's creative idea has been developed.'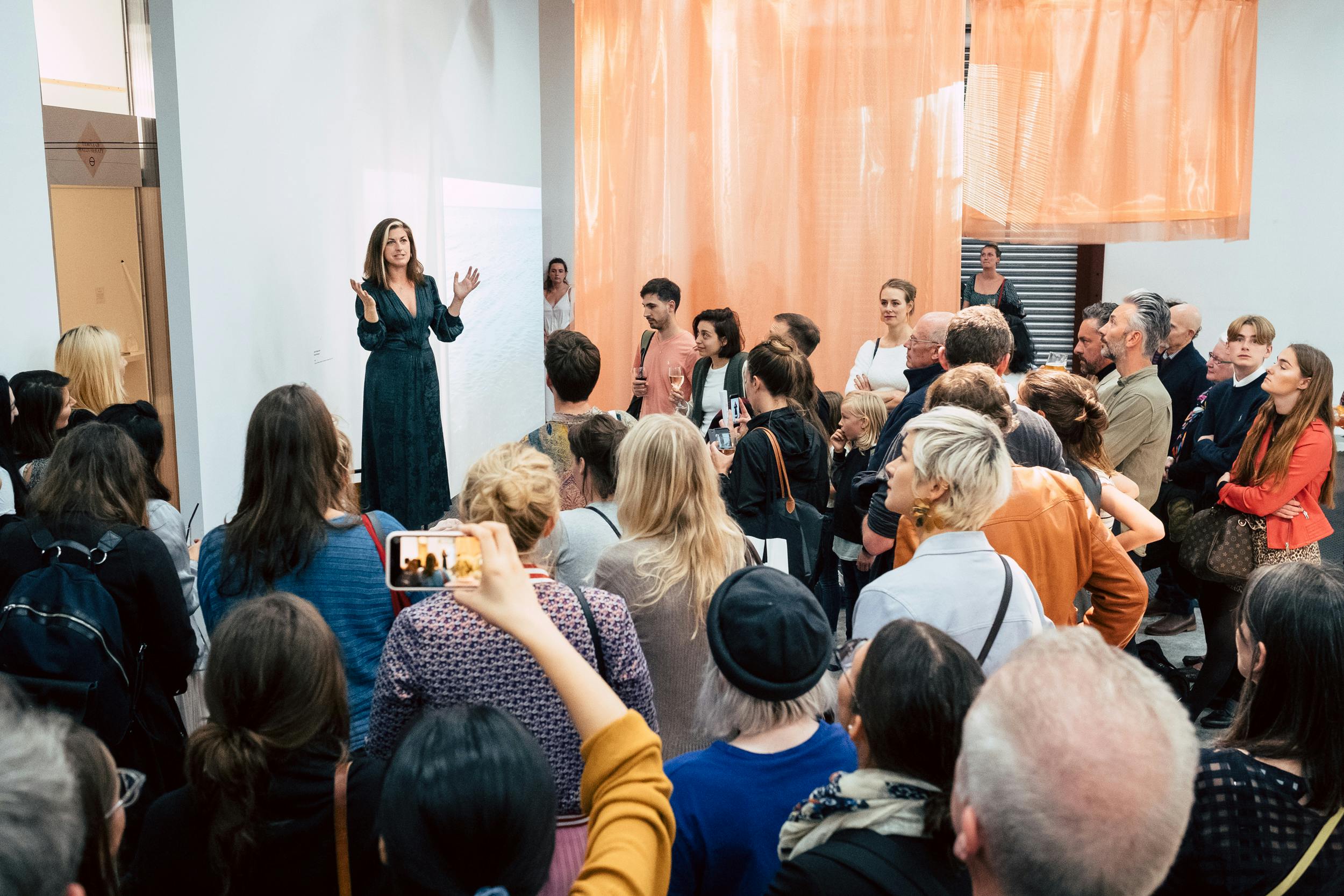 How did you go about selecting the 11 artists that are part of the collection, what is it that connects them all?
When I started looking for artists for the collection, initially I sought out bold, colourful imagery that would translate well into printed materials, so naturally began with painters. This collection is a first for King & McGaw, so we didn't want to go too leftfield too quickly, but I wanted to bring some diversity of artistic practice and medium into the conversation; the collection therefore includes artists who work with sculpture, performance, collage and drawing. King & McGaw rose heroically to the challenge of creating editions to represent all of these practices.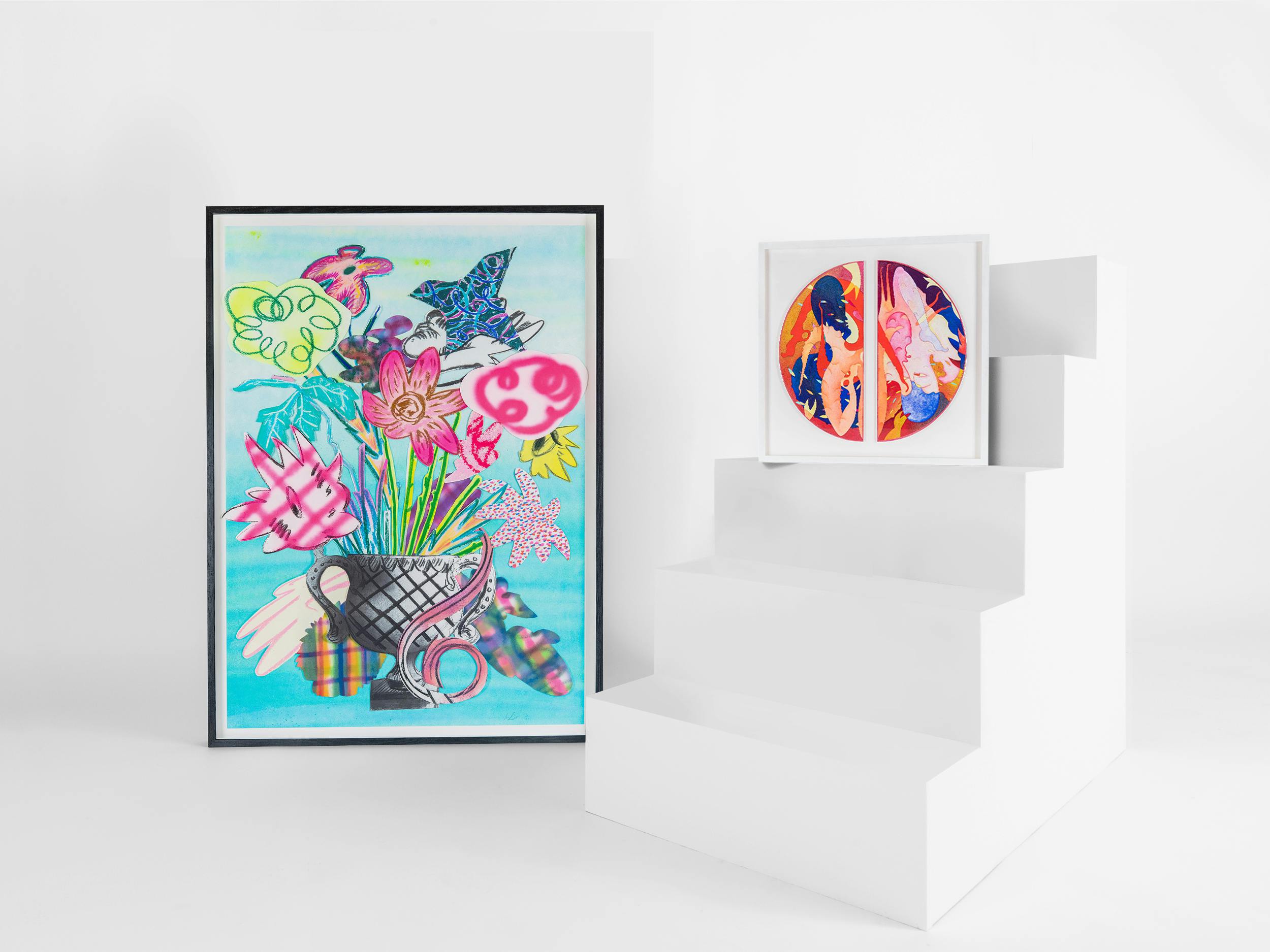 Limited edition artworks by David Price and Bea Bonofini, produced by King & McGaw
What is it about these limited editions that makes them so special?
More often than not, when a print studio works with an artist to create an edition, they are translating an original work into a print. This is the standard way of doing things, and has a long history. King & McGaw wanted to approach this project differently; we invited each of the artists to create something completely new, in partnership with K&M. This means that the pieces have been created with the intention of being editioned, and a bespoke solution for each artist's creative idea has been developed, as a collaboration between the two players. 
Alongside this unique creative process, in some cases the editions include the hand of the artist visible in the hand-finished elements. In other cases, a bespoke frame or light box has been designed specially to house the artwork. In all cases, buyers will be taking home a unique artwork, albeit in an edition. 
What does it mean to you personally to be curating these editions? 
All of the artists I brought to this project are incredibly talented, great to work with and I think represent the rich texture of contemporary practice in the UK today. Some I have worked with previously, and others I have admired from afar before inviting them to participate. As the whole project was put on hold during Covid, it is really wonderful to be seeing it through to completion now. I know the artists feel the same; we will probably all be a bit emotional at the launch event! 
What do you think makes the art work so cohesively together, despite all being very different in nature? 
Good question… Sometimes I curate very instinctively and surprising and wonderful things happen when you bring everything together. I think that applies here, but also perhaps it's to do with the process they've all been through to create the work; they are united in that journey. 
Do you plan to exhibit the editions?
Yes, we will be showing the works all together at a 3 day launch event on New Oxford Street, 7-9 April. The exhibition will take place at a pop-up art space called OHSH Projects, which is run by one of the participating artists, Henry Hussey, and his partner Sophia Olver. Sophia used to work for me at Griffin Gallery, and is now becoming an extraordinary curator in her own right.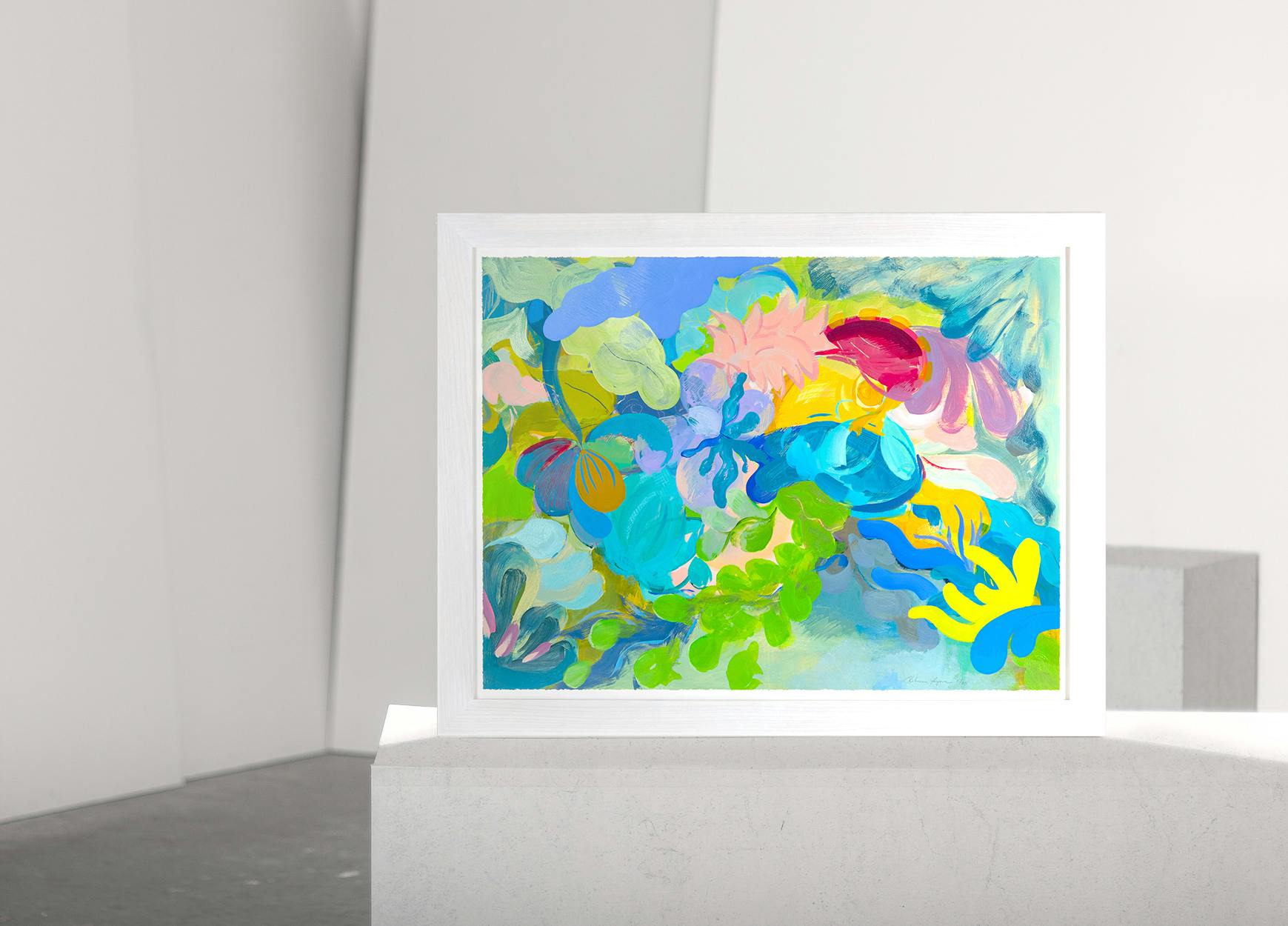 'The project has definitely exceeded my expectations; the works are absolutely beautiful, and showcase the incredible versatility of the King & McGaw creative studio.'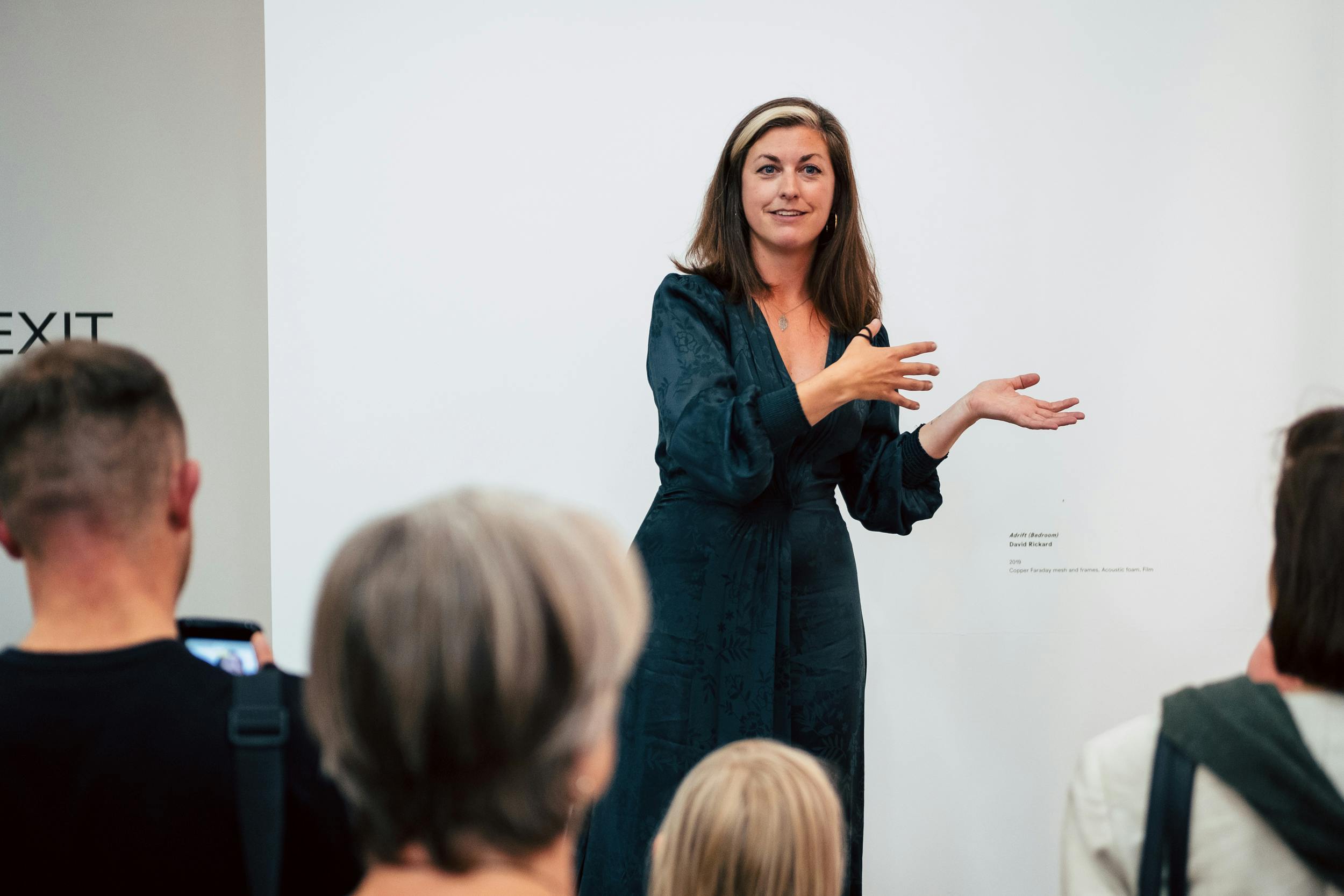 Has the project come together as hoped, or has it exceeded your expectations… Have you taken any learnings away from it?
It has definitely exceeded my expectations; the works are absolutely beautiful, and showcase the incredible versatility of the King & McGaw creative studio. All the artists are delighted, and so excited to get the work out into the world. I couldn't be happier, really!
In terms of learnings… well, I always have a feeling that a curator has a responsibility to reflect the world around them, and I would definitely bring a more diverse group of artists into the collection in future. I am very conscious of my privileged position, and am always pushing myself to do better as an ally for marginalised groups - if the opportunity were to come around again, I would be seeking out an even broader variety of voices next time. 
What have you enjoyed the most about collaborating with King & McGaw on this project? 
K&M are a wonderful team to collaborate with. For me, kindness, openness and honesty are vital elements of a successful and enjoyable project, and the team at K&M have displayed all those qualities continuously. 
Could you tell us in 5 words what people should expect from this upcoming launch?
Colour, texture, depth, vibrancy and joy.
____________________________
All the artworks in the Curated Editions, New Mythologies collection will be available to purchase on 6th April 2022. They will also go on display to the public at OHSH Projects, New Oxford Street on 8th April. To register your interest and to receive the catalogue, please email [email protected]