Can you tell me about your journey to becoming an artist?
My journey as an artist has taken a circuitous route. I started drawing at a young age; I had a very rich interior life because I'm an only child and I think a lot of only children kind of invent games to play for themselves. When I went to university, I studied art and received my BFA at University of Illinois in Champaign-Urbana, where I mostly studied sculpture. And then, as I had some health issues, I had to stay a full time student so I wound up going to law school which led to a detour in my practice for a while. But I did go back to art again, and I started doing these huge figurative works in metal. I was really interested in the metamorphosis of the body at the time. 
Not long after, I learned that I had brittle bones and so I had to rethink my practice because I couldn't carry on welding large figures any more. That really derailed me, both good and bad. After I had my children, I started drawing again and it was interesting to go back to my roots; I discovered a new path into my practice with painting.  So, in 2010, I moved to the UK to study at The Chelsea College of Art And Design, where I got my MA in 2012.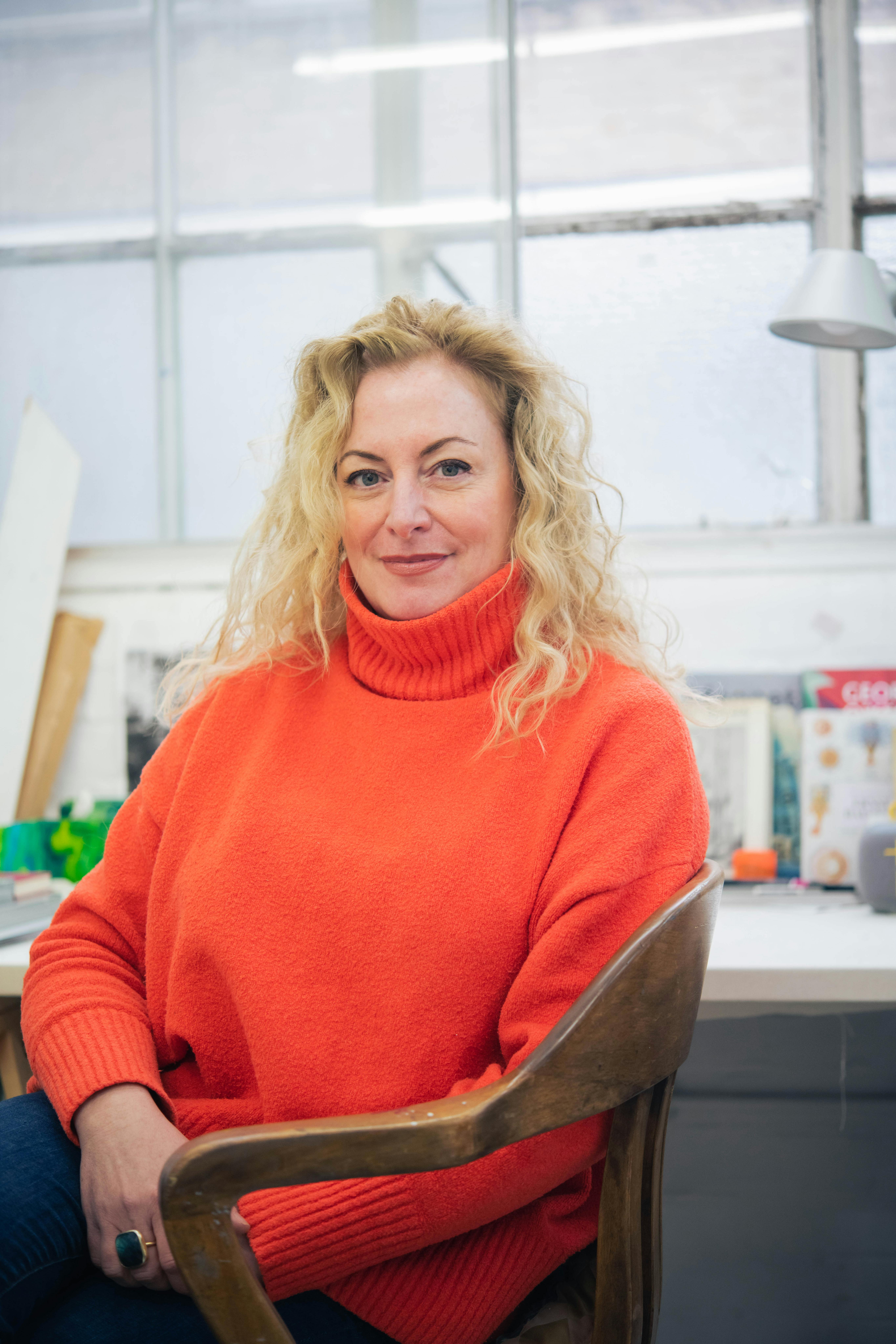 What inspires you to paint, is there a running thread? 
I think it's a strong sense of interiority. My practice really shifted when I moved to the UK because I had been referencing my family and loved ones for a lot of my work (the most affordable models are friends and family) but, when I moved here, they were gone.  I started thinking about how it felt to be in a new place and I spent a lot of time painting architecture here, viewing it almost as if the space were a portrait of the people that have passed through it. 
I found it really fascinating to see how a building like Chelsea could be repurposed and have multiple lives. As an American, where nothing is that old, it was all really unique and exciting. Many of the buildings here are older than the country I come from. These days, I'm much more focused on the landscape and how outdoor spaces make you feel. And that's the trajectory my practice has been on for the last couple of years.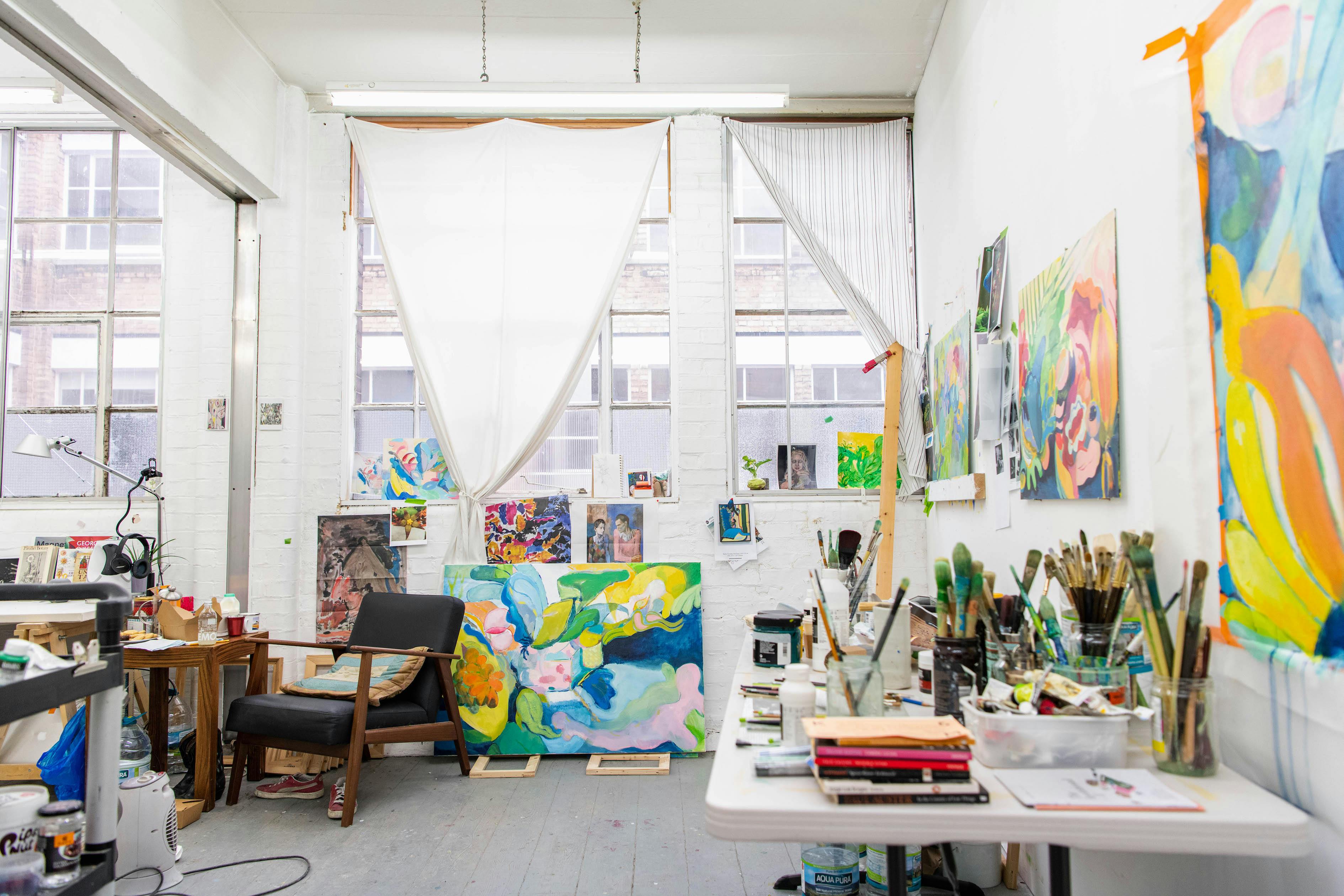 'My time in the studio got a lot more still and a little bit quieter in a really positive way. And I started spending more time outdoors but actually being more present.'
To be honest, these past two years have been a great period of experimentation for me. I think I had been living my life like I could make up for lost time: I used to always be running around, working, seeing my friends and caring for my family. Then, all of a sudden, COVID put a lid on all of that. My time in the studio got a lot more still and a little bit quieter in a really positive way. 
I started spending more time outdoors and actually being more present, really seeing it, going through spaces I've been in 1000 times before, parks I always walk in, seeing new things. I've heard a lot of people say the same thing. But, for me, it really created a pivotal change in my practice, both in terms of what I was thinking about painting, the time it gave me, and the freedom to experiment on different surfaces – making work that goes from the wall out into the room, on paper, canvas, ceramics and metal panels. I feel like there are endless possibilities.
Can you tell us more about your subject matter and how it's evolved over the years? 
Lately, my work is more infused with memory. One memory in particular, which connects my painting to landscapes now, is the fact that my parents established an organic farm in the 1980s on the outskirts of Chicago.  It wasn't a commercial farm, it was just for us but they were ambitious and way ahead of their time. They were two city mice, totally urban people, and everyone thought they were nuts.
When I was a kid, I hated going to that farm they bought, mostly because there was no one else my age, and 'fun' activities involved digging an asparagus trench. But now, revisiting all the times we had together on that farm, I've started thinking about how we treat the land and how my parents were trying to heal the earth; they were literally healing the soil on their farm. 
I've since thought about the natural evolutions in our planet, what things should naturally disappear, and what things are being accelerated by our own relationship to the world. I started researching extinct plants, mushrooms, trees, the invisible network underneath our feet, and then kept coming back to the studio and making these fantastical landscapes.
My paintings reference fantastical plant life that never existed, extinct flora and fauna, and things you could find today. I use that as my jumping off point and, I hope, it reflects an element of joy too.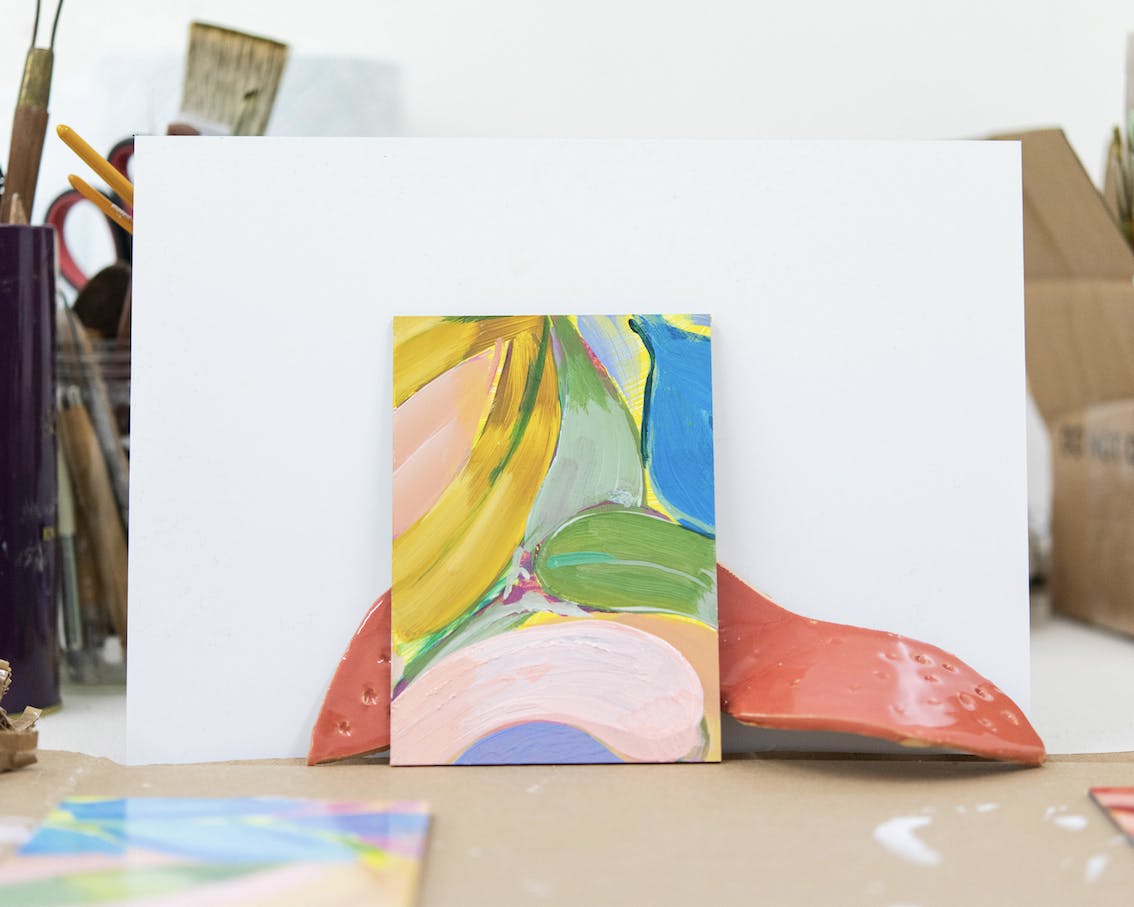 'It was like inviting Georgia O'Keeffe, Eva Hass, Lee Krasner, Helen Frankenthaler, and Elaine de Kooning – all these amazing female artists – into my studio for a coffee with me before I started my day.'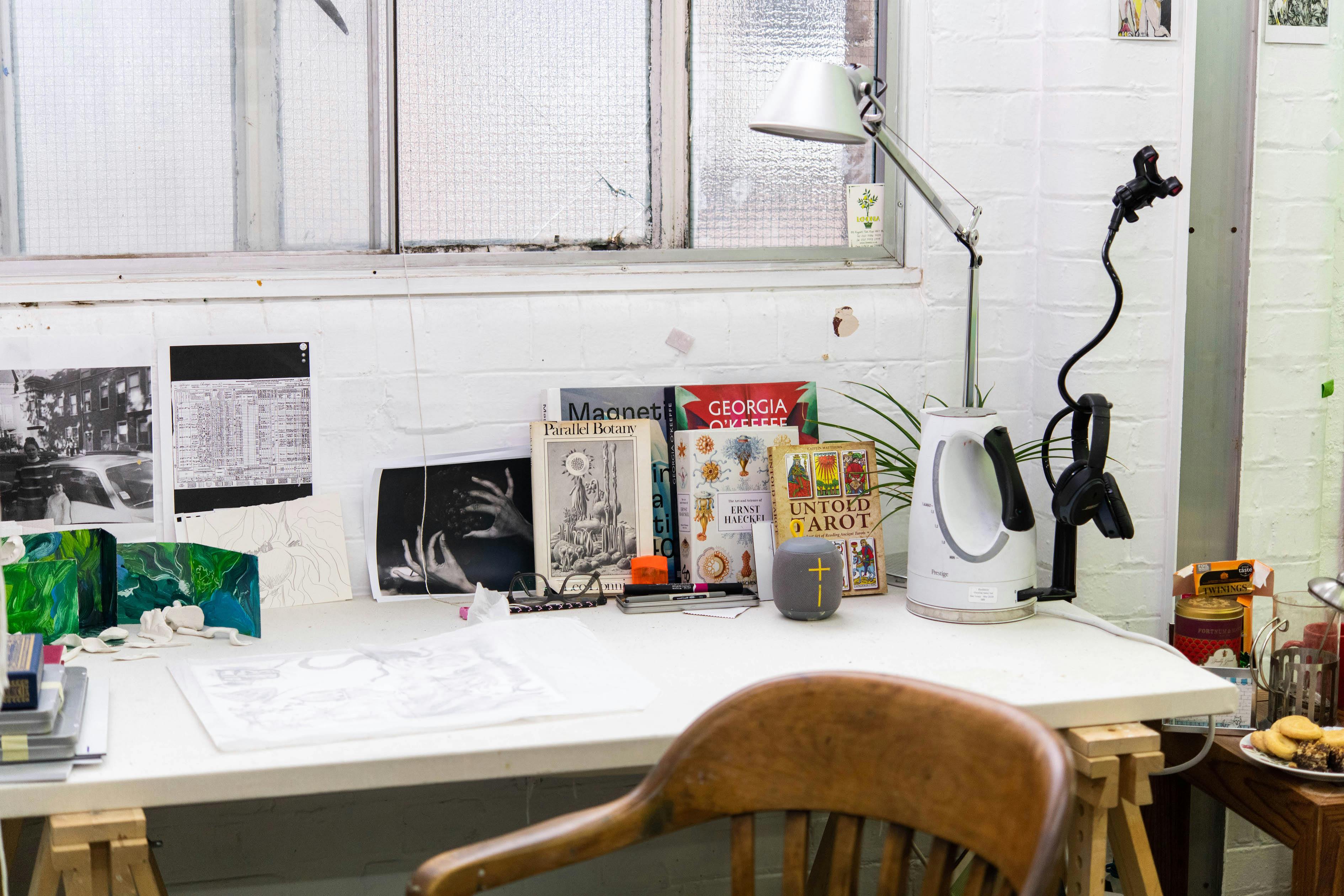 Can you tell us a bit about your imagined conversations and how they affect the work you're making?
Some artists probably really get a lot of fuel from being alone in the studio, but I'm a people person. During the pandemic, I started thinking about how much I missed the presence of friends. I thought a lot about that Philip Guston quote (I think he was referencing John Cage), and I'm paraphrasing but it was something like, 'You come to your studio with everyone and, one by one, they leave the room - and then you leave the room - and that is when you really get down to painting'. 
It made me realise just how much I missed studio visits, so I decided to create imaginary visits by reading biographies of female artists. I invited Georgia O'Keeffe, Eva Hess, Lee Krasner, Helen Frankenthaler, and Elaine de Kooning – all these amazing female artists – into my studio for a coffee with me before I started my day. 
I like to get to know about a person's life, as much as I like to learn about what they worked on and what they painted. I also found the routine helpful. It was good to have a routine in my day, like a ritual. I started taking notes, referencing the conversations that I imagined we would have and I thought about these imaginary conversations when I was working.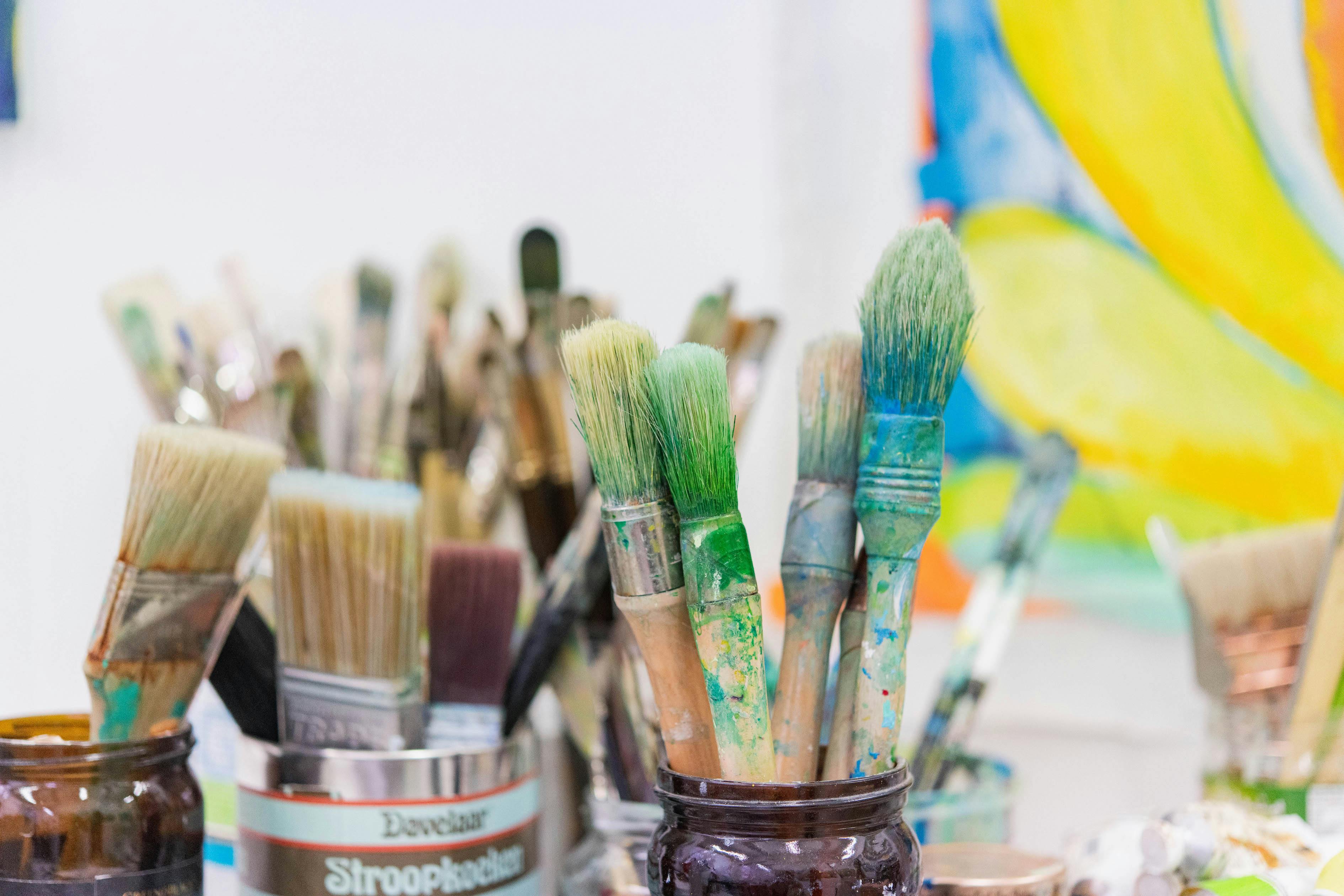 Can you talk us through the process of making the edition with King & McGaw?
I really enjoyed working on making this print with King & McGaw. It references a painting I made called Can you tell me what it is? which was originally made on an aluminium panel. I'm from Chicago, which is on one of the Great Lakes and nowhere near the sea.  So, when we took seaside holidays, it felt like a massive adventure. The piece references a memory of wading in the shallows in California with my dad, walking between the tide pools and the shoreline of the ocean. There was all this life at our toes and we would always just walk along, staring at our feet. And I would be asking, 'What's this dad? Can you tell me what that is?' 
In terms of the process of making this print, it was fantastic. I got to go and see all the different ways to make prints, and all the different things we could explore. Nothing was off limits. King & McGaw said I could do whatever I wanted, so that was really exciting.
My work is very gestural, really physical, and it's important to me that you see the mark of the hand. King & McGaw very kindly let me pick a paper with deckled edges that I love. Initially the piece was a digital print, then a silkscreen (because I've always found silk screening to be a beautiful process) and, finally, I hand-finished each of the editions myself with acrylic paint on the top. The repetition involved in making a series like this – making the same marks on multiple prints – was both really challenging and fun at the same time.