Brighton based artist Dan Baldwin has gained international critical acclaim for his provocative paintings and ceramics. His first solo show in New York closes this Sunday, 2nd November, so if you're in the city this weekend be sure to pay it a visit at 446 West 14th Street.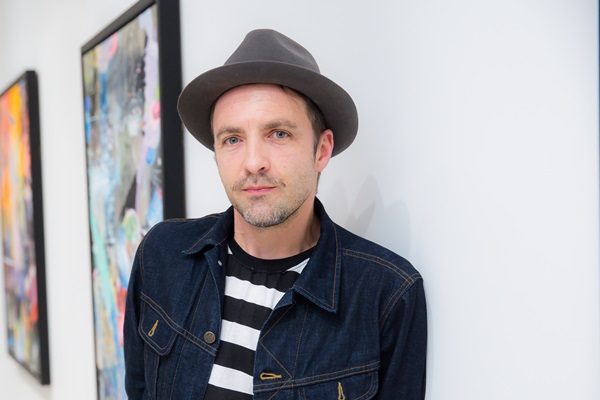 Dan Baldwin. Photo by Will Ragozzino, courtesy of the artist.
Baldwin's mixed media work often fuses the beautiful with the sinister, creating an ethereal and iconoclastic clash between juxtaposing imagery.  Emotionally charged, Baldwin's work is largely spawned out of instinctive impulse, resulting in varying medias, techniques and subjects.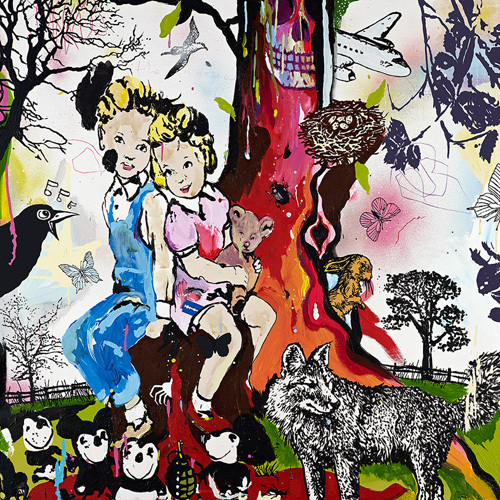 An Old Fashioned Tale of Love by Dan Baldwin, limited edition print
We have just 15 limited editions left of Baldwin's An Old Fashioned Tale of Love available on Easyart. This dense and allegorical work is definitive of Baldwin's style; punctuating the canvas are symbolic references to mortality, such as the skull occupying the tree, contrasting against the connotations of child-like innocence. The amalgamation of colours, morbid imagery and variety of textures instills an unreserved realism to the otherwise fantastical landscape.