Whether you're revamping your home or adding pizzazz to existing decor, abstract art is the perfect way to bring interest, colour and timeless appeal to your interior. But how to make it work? Here are five things to consider when decorating with abstract art prints.
1. Go with the flow or make a point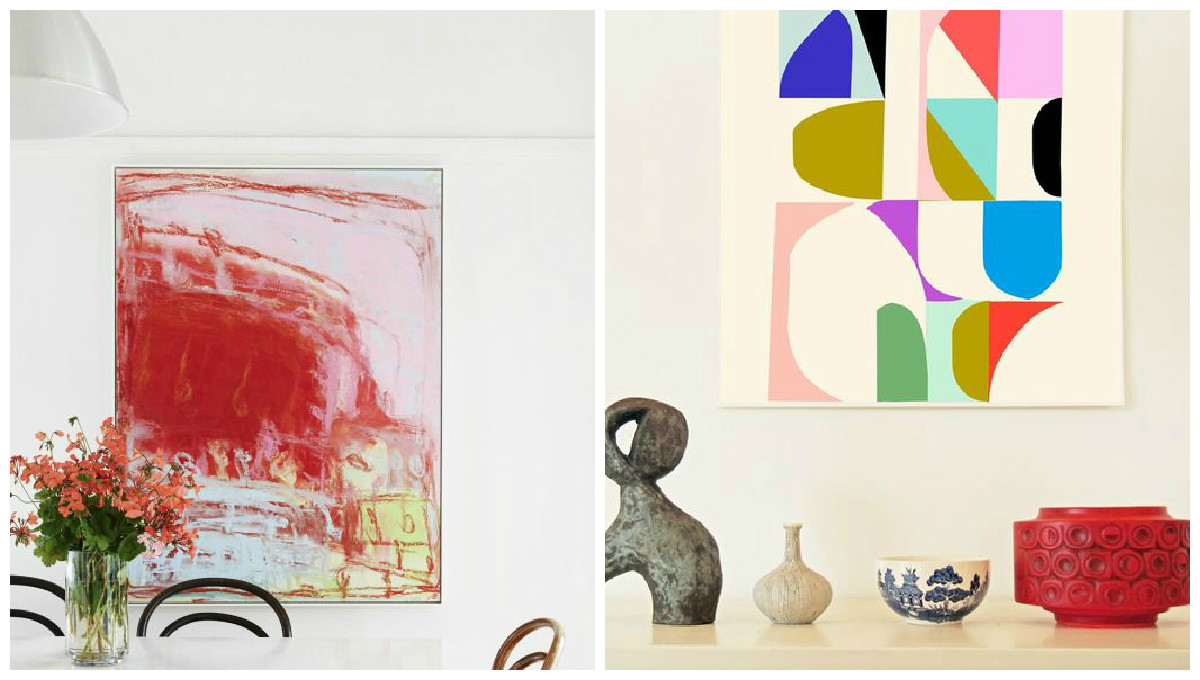 When it comes to abstract art, lines, shapes and colours are stripped back to their bare essentials. Deciding on whether you want a fluid abstract print (think Liz Jameson, Fintan Whelan and Elizabeth O'Connor) or an abstract geometric print (think Inaluxe) makes all the difference. A flowing abstract art print will bring calm and serenity to a space, so it's perfect for the bedroom or dining room. On the other hand, an abstract geometric will add vitality and intrigue – try it in the hallway, or go wild in the kitchen.
2. Modern master of contemporary trendsetter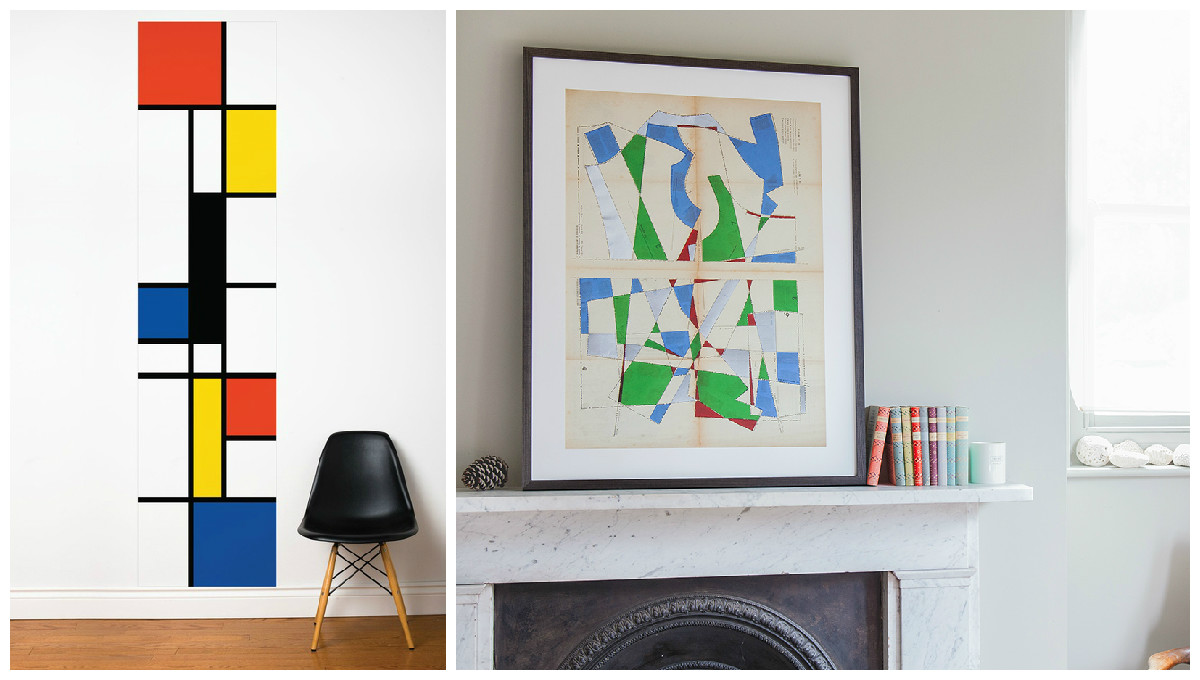 L: via R: Hormazd Nariellwalla limited edition
Russian painter, Wassily Kandinsky is considered to be the first artist to paint purely abstract works. The beauty of his work, like many of his contemporaries – Robert Delaunay, Piet Mondrian and Kazimir Malevich, is that it remains timeless. Perfect if you want a modern work of art that's instantly recognisable. If, however, you want to create a dinner party talking point, choose a contemporary trendsetter. Londoner, Hormazd Narielwalla's limited edition prints take their inspiration from old tailoring patterns – quirky and a great story to tell. For something more delicate, choose a piece by Jen Garrido – her gentle nature-based shapes and rhythms are wonderfully fresh.
3. Great repetition or singular statement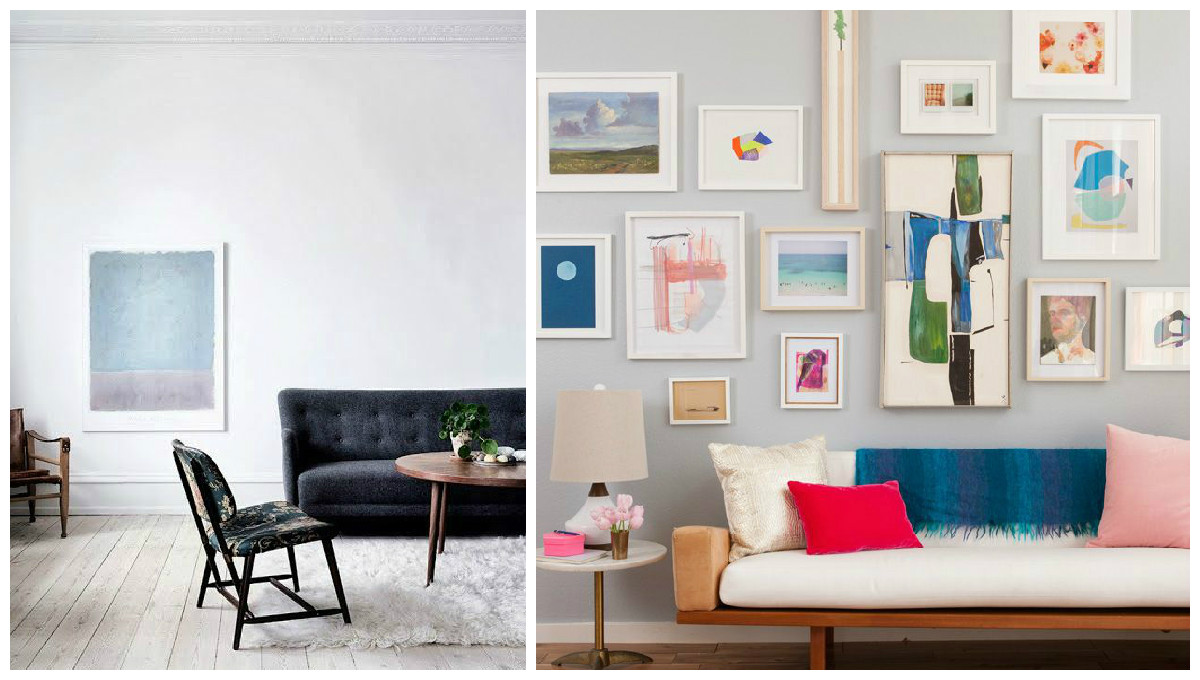 If you're a fan of the scandi-style aesthetic, opt for a standalone print for a stylish finish. Flowing, painterly abstracts work brilliantly for this. Try the work of Nancy Ortenstone, whose striking planes of colour make a wonderful focal point. Or go for Kathy Ramsay Carr's abstract coastlines to bring a real sense of calm to a room. If you're after a more eclectic vibe, try creating a quirky gallery wall; mixing abstract geometrics with supersize abstracts. The beauty of this is that there are no rules, and the result is something totally unique to you.
4. Splash of colour or monochrome mood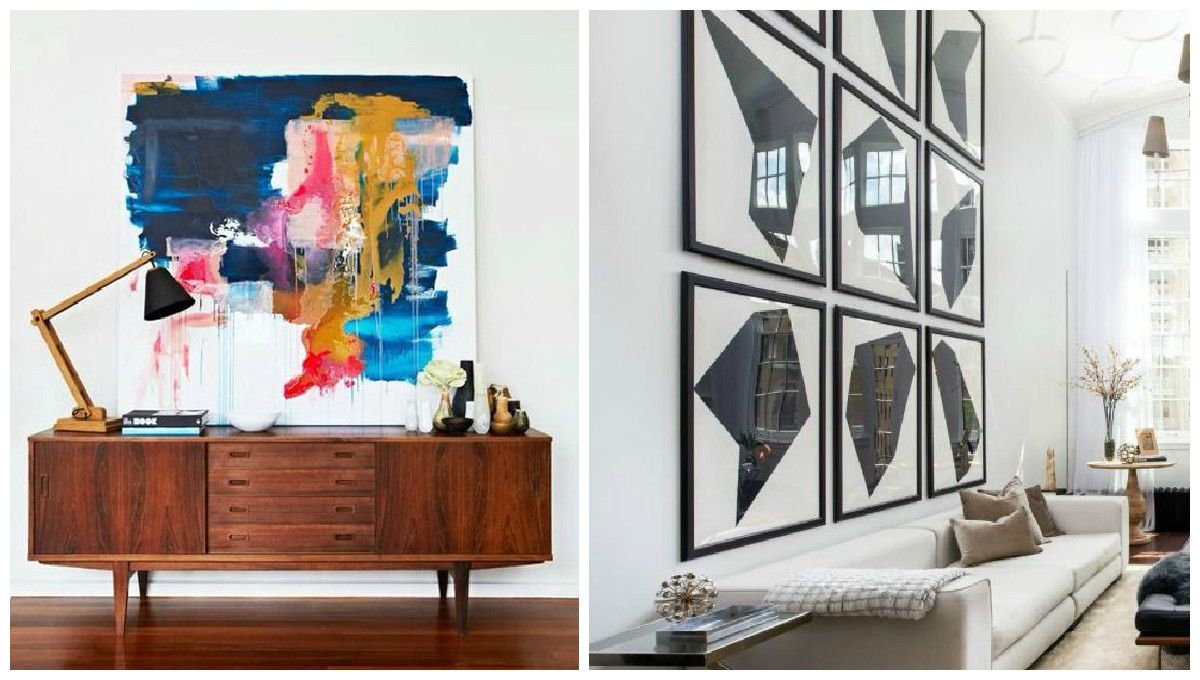 Abstract art is the perfect way to introduce a splash of colour to a minimalist aesthetic and it doesn't need to be a modern interior. Colourful prints work well in a vintage or mid-century home too, just opt for abstracts featuring blue hues to complement the red tones of wooden furniture and floors. We love Gerhard Richter's Abstract Painting or Rex Ray's Agua Fresca. If you opt for a monochrome theme, try a series of repeated prints for real impact; a row of Denise Duplock's graphic works brilliantly, placed in simple black frames.
5. Bigging it up or digging the small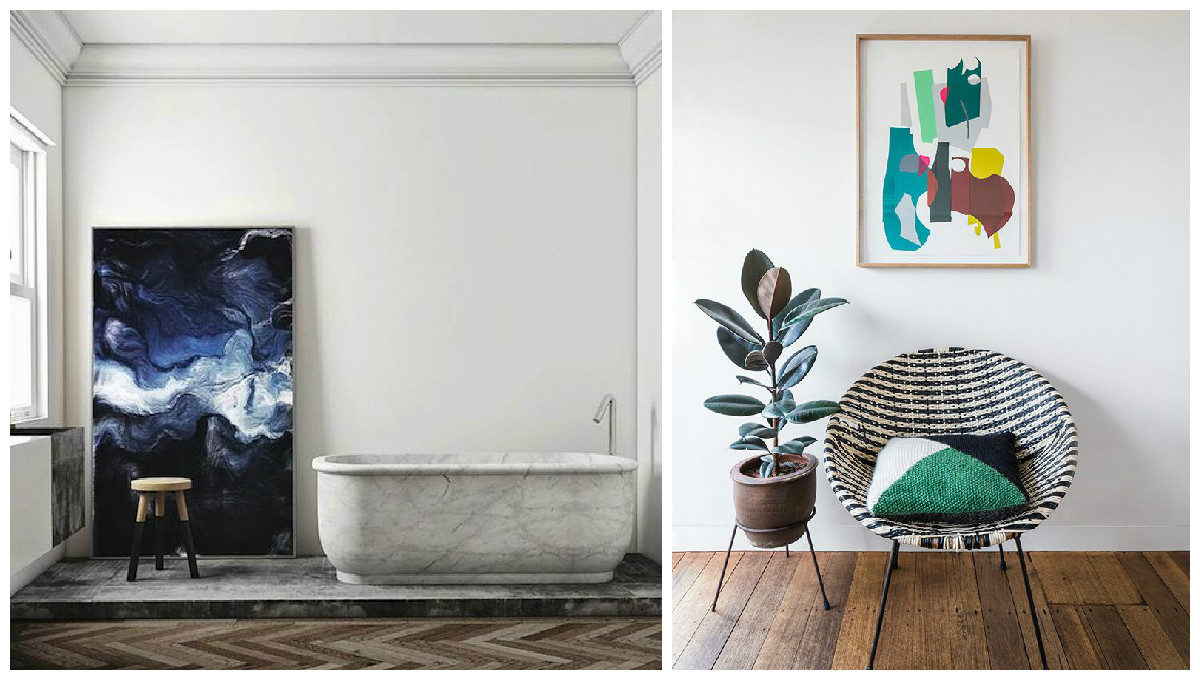 Abstract art prints lend themselves perfectly to this year's hottest interior design trend – oversized art. No need to hang – opt for a large framed print or supersized canvas – Fintan Whelan's abstracts looks brilliant in a large size – and prop against the wall for instant wow-factor. Smaller art prints work well as a way to break up a room, creating pockets of cool that have a distinct look. Try framing a small Picasso, Miró or Kandinsky art work to bring energy and interest to an otherwise dull wall.