"I must have flowers, always, and always." – Claude Monet
Every interior designer's secret weapon, there is no home that a pretty peony or a bunch of tulips couldn't brighten. If you're after a year-round bloom, floral art prints are the perfect solution. Be it a botanical illustration or an abstract watercolour, there's a floral art print to suit every style. So read on to discover six (easy) interior design ideas for decorating with floral art prints.
1. Make a Point with Colour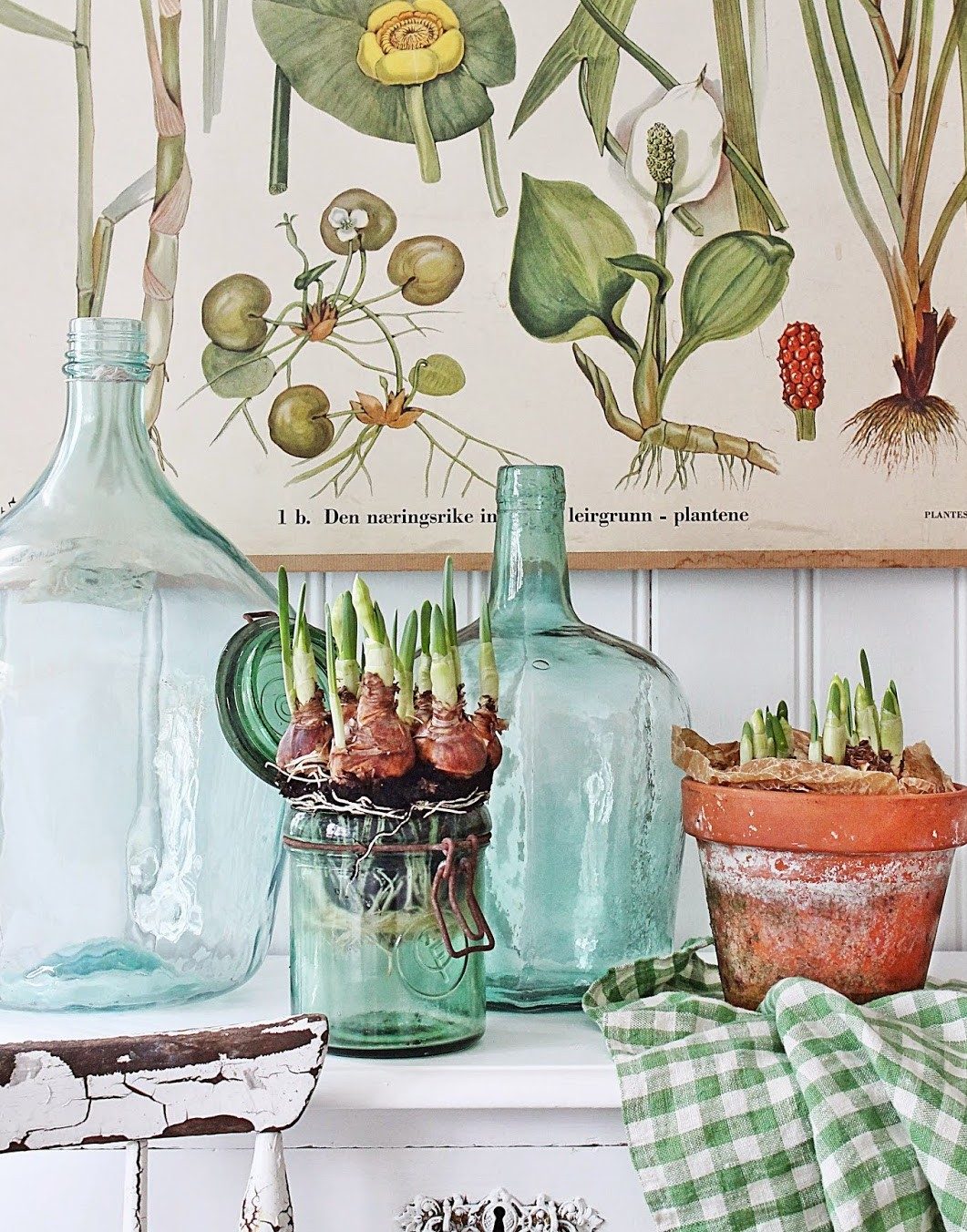 Inspiration via Vibeke Design
Keep your floral prints looking fresh by sticking to a single colour scheme. Match an RHS floral print with green accessories – try recycled glass bottles, a vintage painted stool, or a gingham table cloth. To make it easy for you to find the perfect print for your colour scheme, you can refine our floral art collection by colour. Just select your favourite colour from the drop down menu and browse to your heart's content.