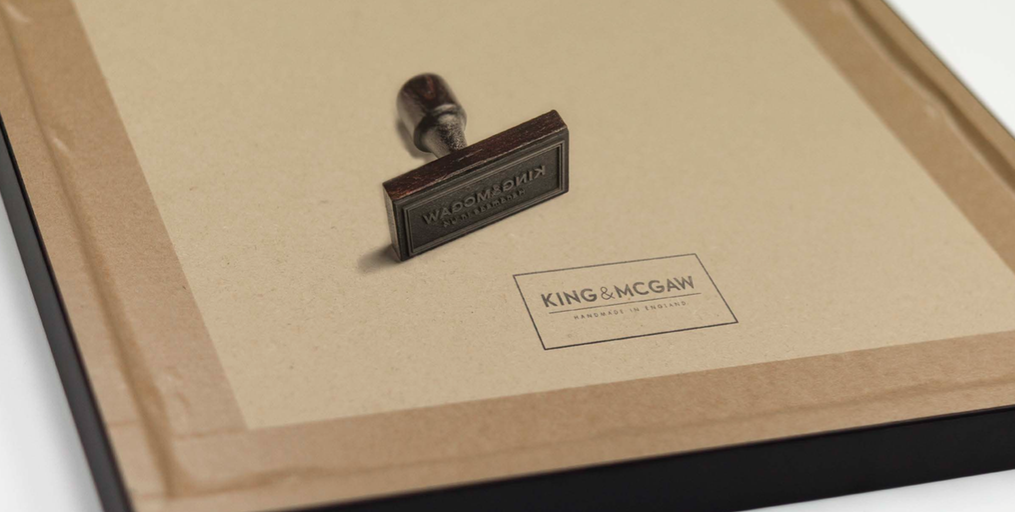 The cat's officially out of the bag – we've changed our name to King & McGaw so it's time to bid a fond farewell to Easyart.
Why the new name, we hear you ask? Well, King & McGaw isn't actually new, it's been around since the 1980s when our founder, Gyr King, started up a small printing business in Brighton. Over the last 30 years the company has grown into the UK's leading art publisher and supplier to Europe's major museums, retailers and art galleries. In 2011 it merged with the UK's top online art store, Easyart.com to bring its unparalleled collection of art prints to the masses. However, we thought it was about time to bring the two brands together, under one name.
We've gone back to our roots and chosen King & McGaw as we feel it better reflects our British heritage and craftsmanship, especially as we're still based in Sussex creating the same high quality prints and frames as we always have. Rest assured, we'll continue to bring you an inspiring collection of art, which is simple and affordable to buy, after all, a rose by any other name would smell as sweet!
A few questions we expect you may have…
Are my Easyart log-in details the same?
Yes, you can log into your existing Easyart account on kingandmcgaw.com – all your information and previous order history have been saved. If you've created galleries, they'll be there too.
Will I continue to receive your newsletter? And what about emails relating to my order?
If you are signed up to our mailing list, you'll start receiving newsletters from [email protected] so keep an eye out and be sure to add it to your address book. All emails relating to your account and orders will come from [email protected]
Do I need to start following King & McGaw on social media?
You don't need to do anything if you already follow us on Facebook, Twitter, Pinterest, Instagram or LinkedIn as we've just changed our name to King & McGaw. However, on Google+, Houzz and Designspiration we've created new King & McGaw accounts, so we'd love you to add us to your networks!
I'm a trade customer – what's happened to the King & McGaw trade website?
You can find all our trade store products as well as information about our bespoke art products for the museum and heritage sector here: www.kingandmcgaw.com/trade
Still have a question? Give our Customer Service team a call on 01273 511 942 or send an email to [email protected] and we'll be happy to answer any questions you may have.