Opening today at The Courtauld Gallery, Egon Schiele: The Radical Nude is the UK's first major exhibition dedicated to the Viennese artist for twenty years. It will be a rare opportunity to see a beautifully curated collection of his masterful nude drawings and watercolours, which are some of the most honest and unflinching depictions of the human form created in modern times.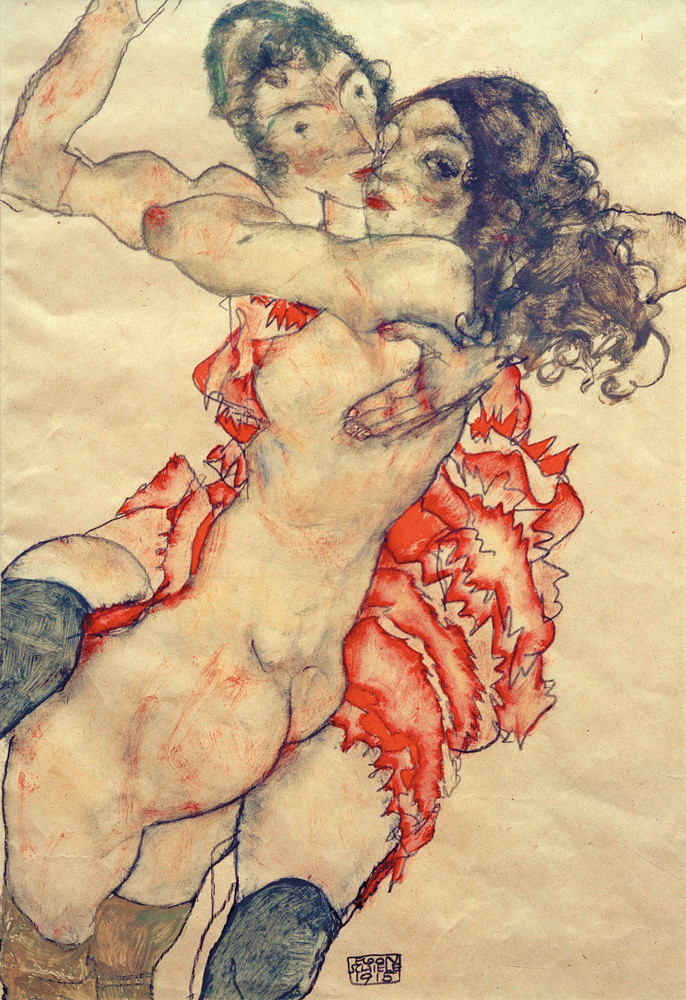 Two Girls Embracing (Two Friends) 1915 by Egon Schiele
To coincide with this pivotal exhibition, we will be selling an exclusive selection of the works featured in the show as prints for the duration of the exhibition.
Shop Egon Schiele's Radical Nudes