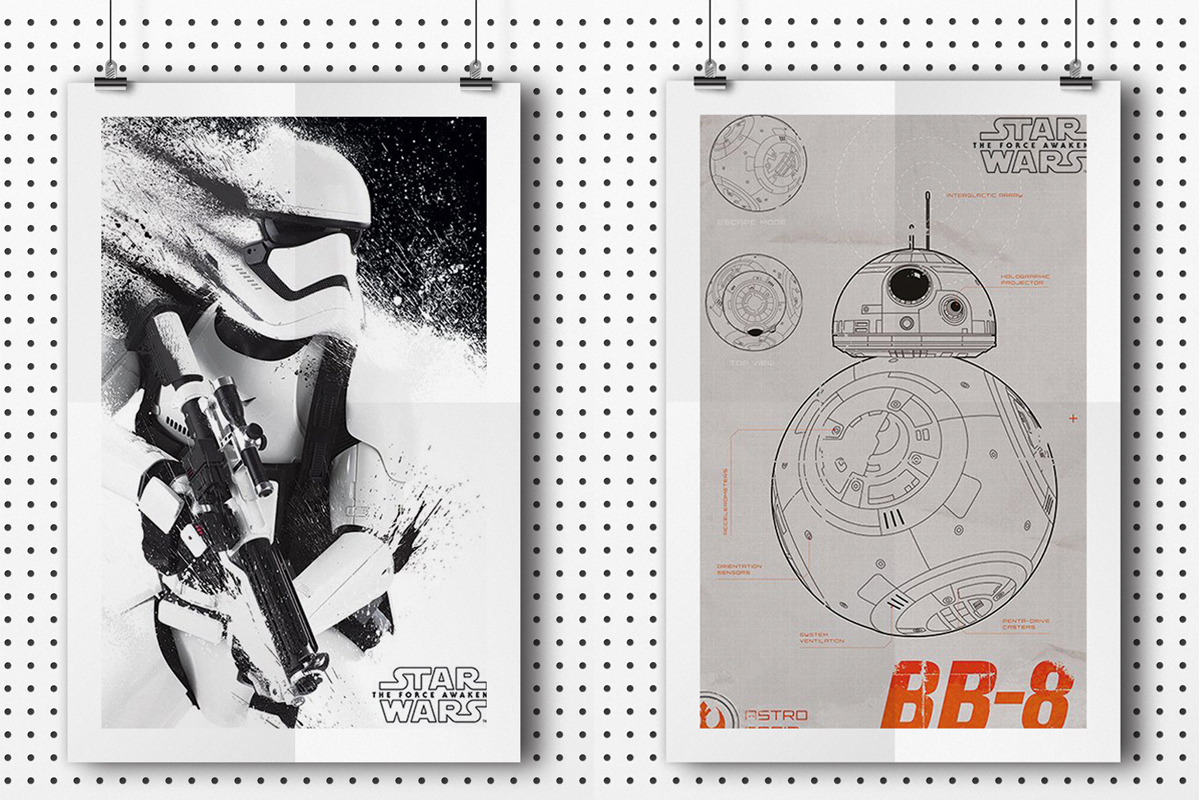 After waiting on tenterhooks for the long anticipated Star Wars movie, we can all breathe a sigh of relief and rejoice in the unveiling of the premier: 'Star Wars: The Force Awakens'.
The vast impact of George Lucas' Stars Wars saga on popular culture has placed it upon the highest pedestal of sci-fi cult classics. Here, we select a few of our favourite 'out of this world' sci-fi prints.  May the force be with you.
Indulge your inner Jedi with our collection of Star Wars posters from old-timers, to Millennium Falcon plans from the latest Episode VII.