How to choose colourful art for your home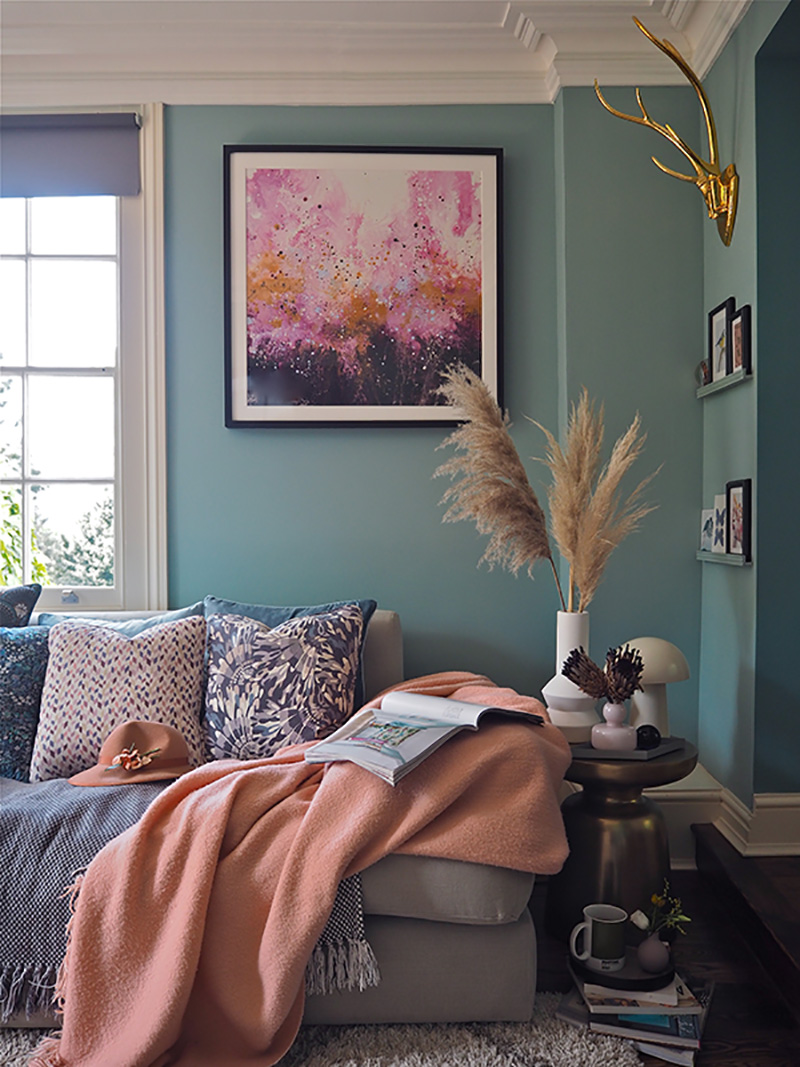 Blush by Elizabeth O'Connor. Image by Melanie Lissack
If you take a quick scan of my Instagram account you'll see that I do not shy away from using colour in my home. You'll find doors painted in teal blues, upcycled cabinets painted pink and a bright orange chesterfield sofa. I wasn't always this confident with colour in my decor choices. Like most people, I was afraid to paint a room one block colour and I shied away from making furniture purchases in bold hues in case I regretted it (always going with the safe, grey fabric option.) It took time to build the courage to become colour confident with my interiors, and the first step to doing it was by introducing colour in my home via bold prints and striking framed art.
Unlike large furniture purchases or doing a weeks' worth of decorating, there in no binding commitment when it comes to inexpensive, bright, bold, colourful art. You can put it up, take it down, or move it to another room. Colourful art is also excellent if you rent and are unable to change your wall colour. Most landlords tend to paint rooms in muted tones to make a space appear bigger (and justify those rental prices), but with the right prints you can trick the eye into thinking you have a vibrant, modern interior scheme.
So, just how do you choose the right pieces that add a much-needed injection of colour into your home? It's not just about adding in something bright. In order to make a colourful interior scheme coherent, there are a few other considerations to bear in mind...