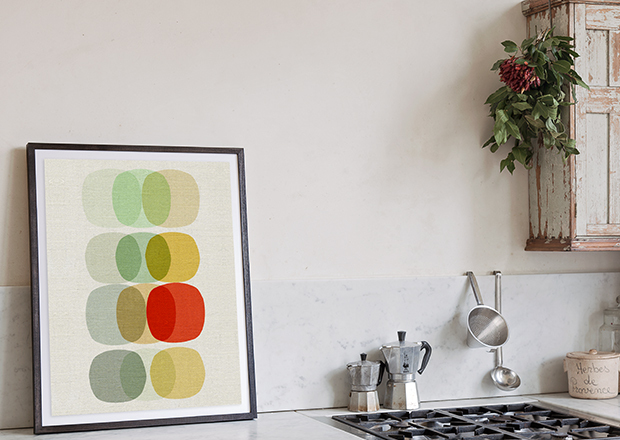 Keep it Simple Circle – Inaluxe
Soft and organic, geometric art has taken on a brand new shape. We've put together five home decor ideas to bring these gentle geometrics to your walls.
1. A pop of geometric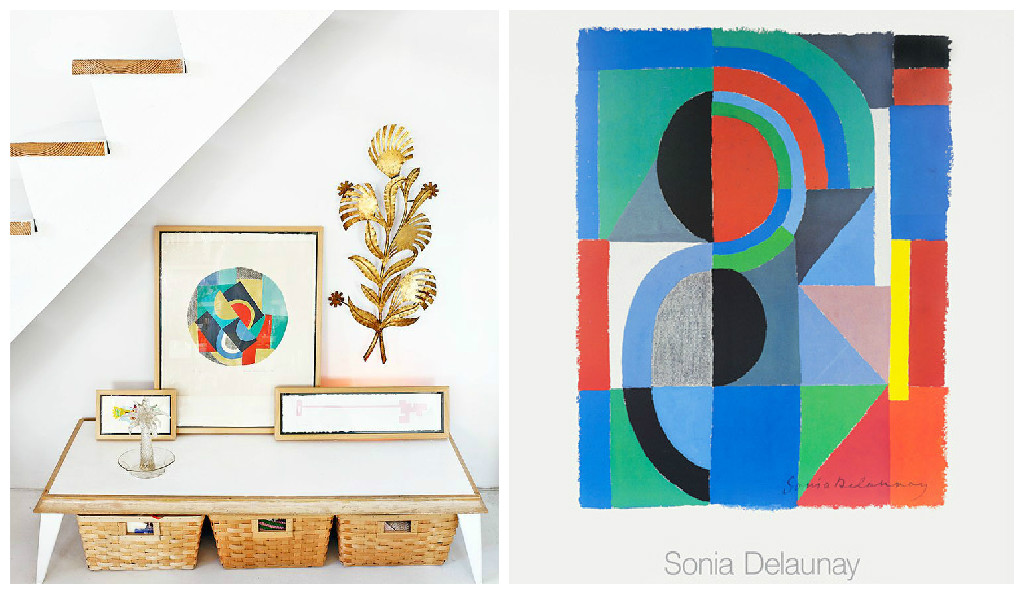 Interior via Architectural Digest | Viertel by Sonia Delaunay
A Scandi-inspired interior is the perfect blank canvas for a pop of colourful geometric. And there's no artist who does it better than colour extraordinaire, Sonia Delaunay. Don't forget you can catch the EY Exhibition about Sonia Delaunay at the Tate Modern, until 9th August 2015.
2. A monochrome mood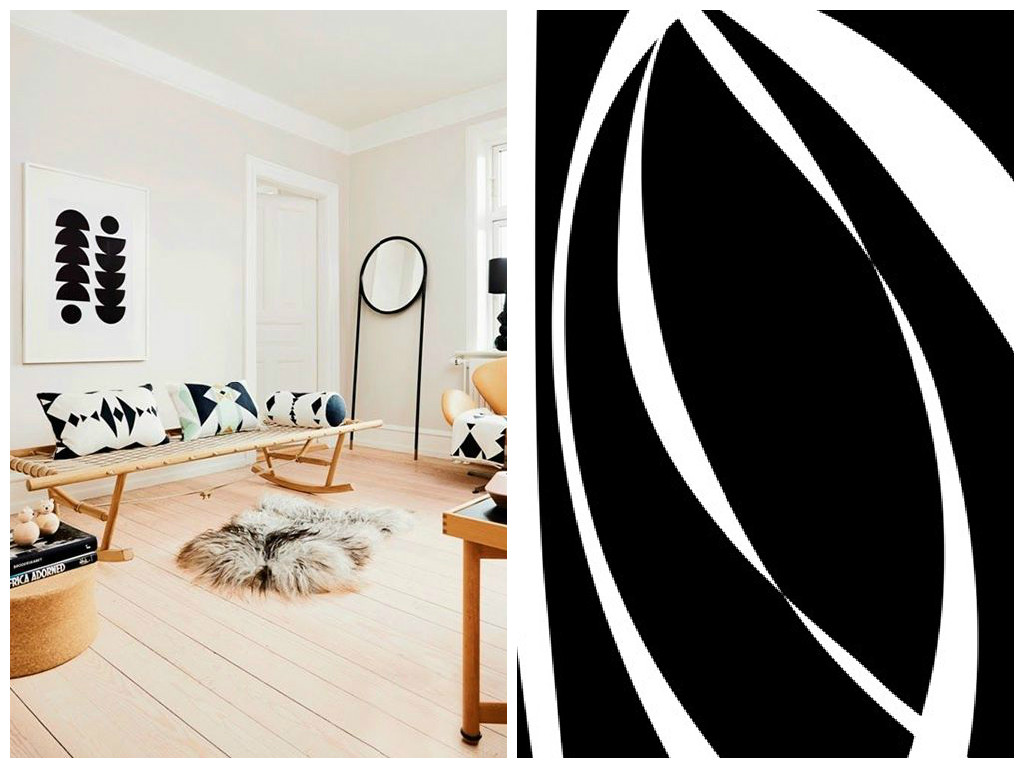 Interior via SF Girl by Bay | Fistral Nero Blanco by Denise Duplock
Stay classy with black and white art for your walls. Team a monochrome print with a stripped back natural interior for all round sophistication. Try Denise Duplock's Fistral Nero Blanco prints or Piet Mondrian's Composition 10 in Black and White; Pier and Ocean.
3. Wall over geometry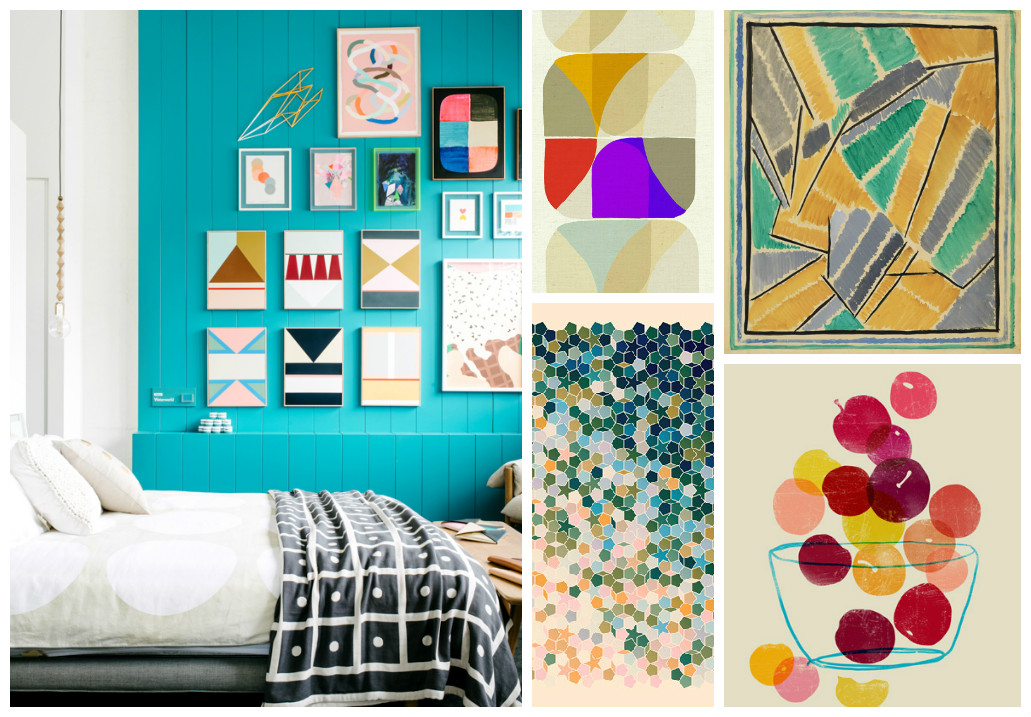 Interior via The Design Files | Prints L-R: Inaluxe – Omega Workshops – Simon C Page – Ana Zaja Petrak
A gallery wall of contemporary geometric art makes a great feature in your home. Start with a bright backdrop and team loose geometric prints with more structured shapes, add 3D wall hangings, and voila – your very own modern art gallery.
4. A defined area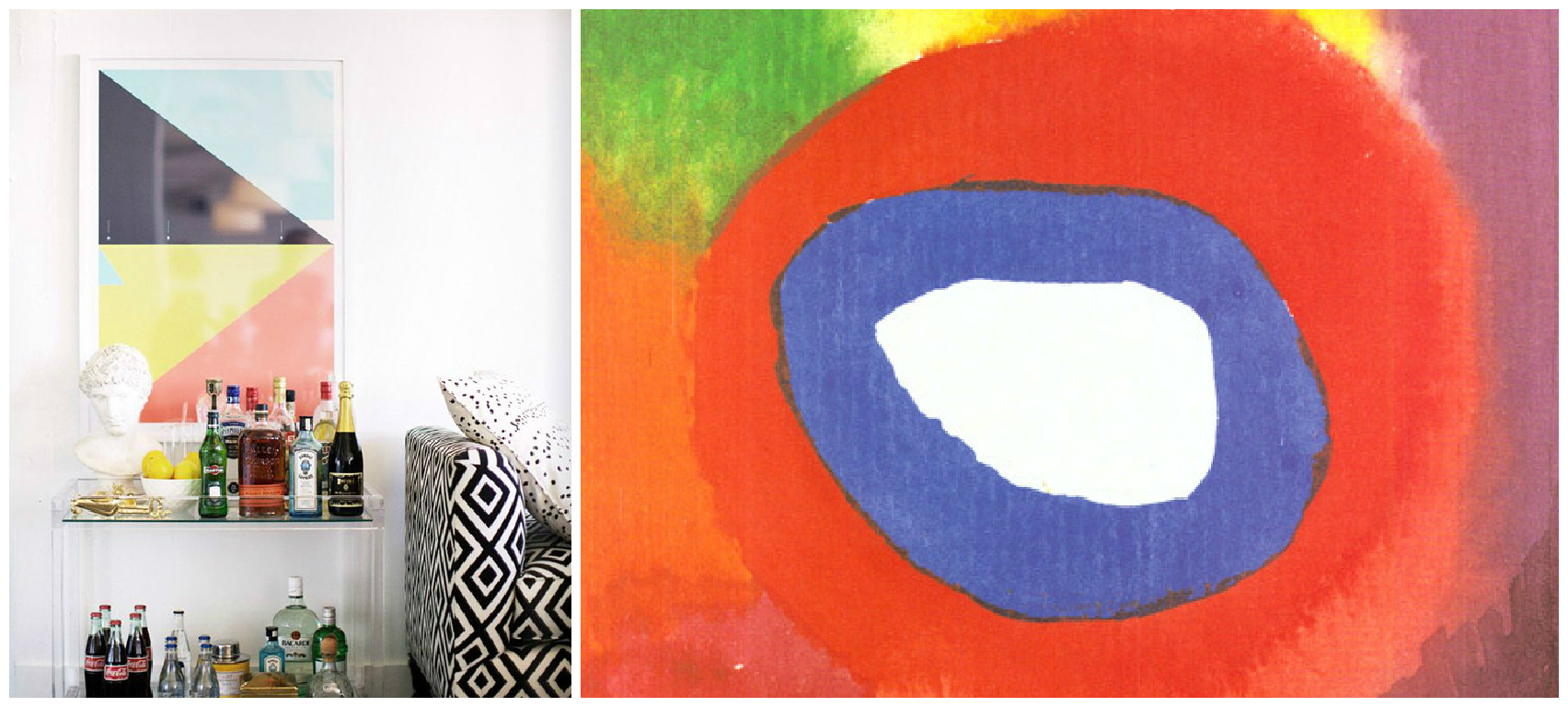 Interior via SF Girl Bay | Colour Studie 1 by Wassily Kandinsky
An eye-catching print is a great way to break up and define key areas. Turn a drinks trolley into a fancy little bar area with a vibrant geometric print. Try Kandinsky's iconic abstracts for a stand alone statement.
5. Matchy match geometry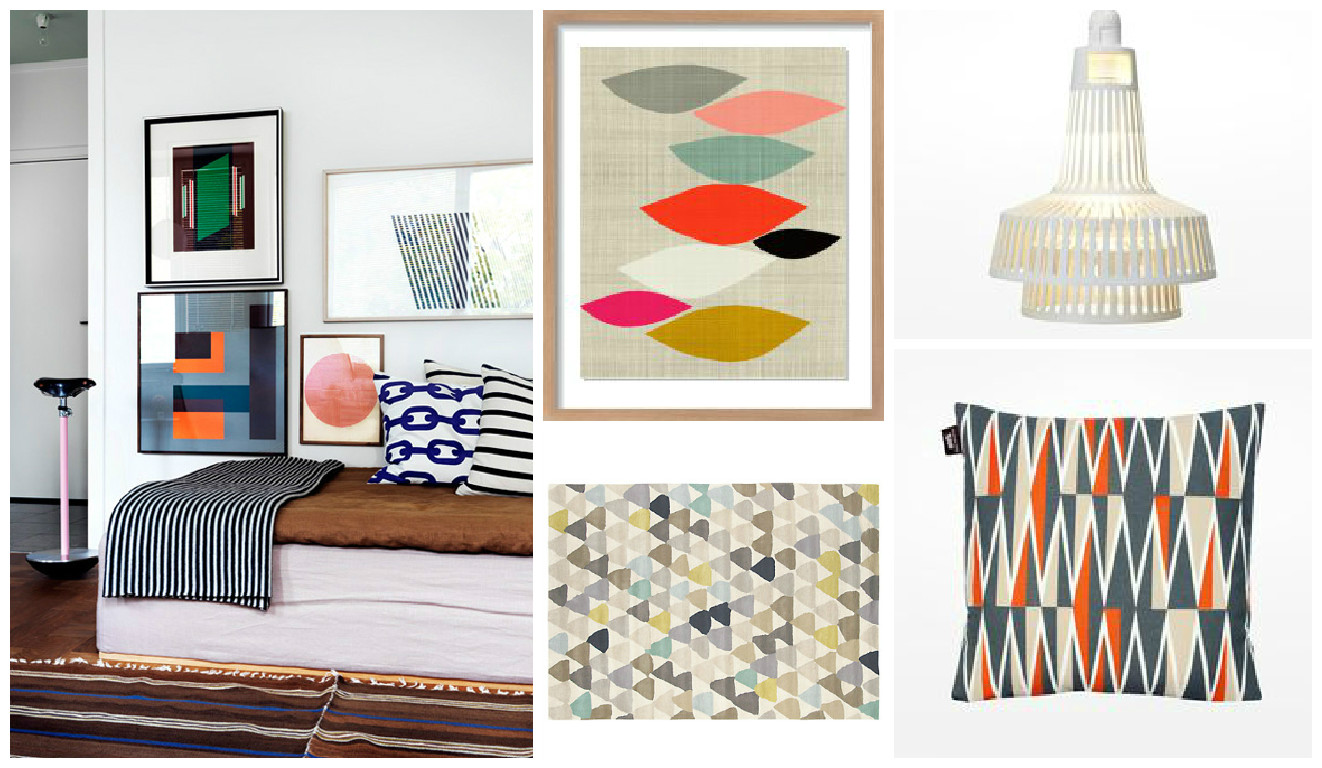 Interior via Ideas to Steal | Deep Sea – Inaluxe | Rug – John Lewis | Light & Cushion – Design Museum
Carry your gentle geometric theme right through your home with some statement accessories – be it a rug, cushion or lampshade, they are guaranteed to bring extra pizzazz to your room design.
Shop more gentle geometrics