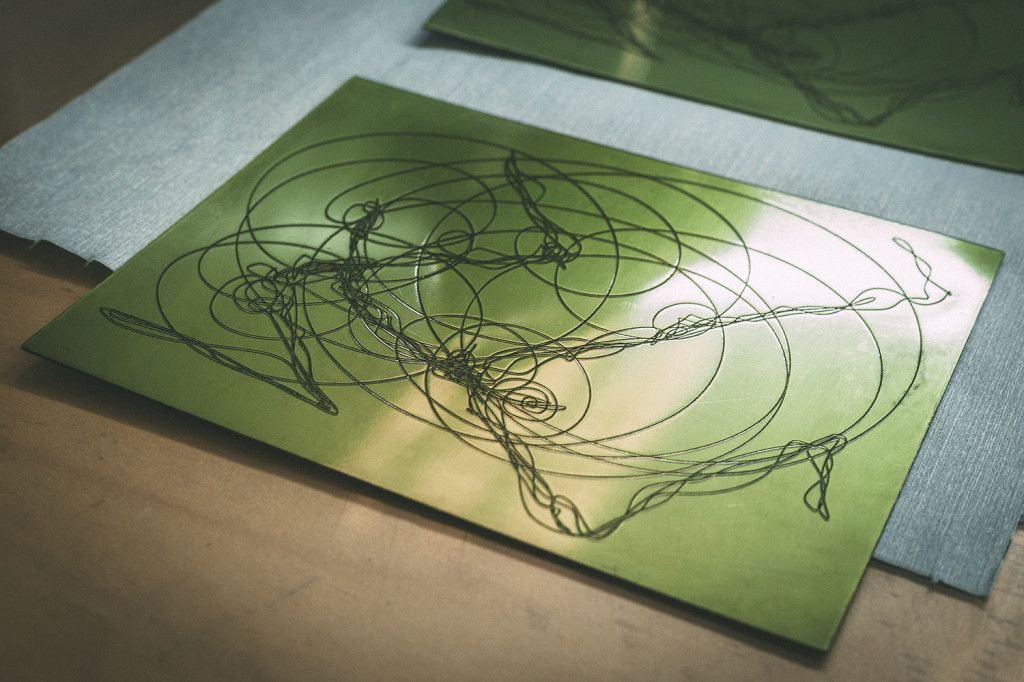 Feeling Material by Antony Gormely
A team of specialists in our Sussex studio were recently asked to produce 100 limited edition etchings of Antony Gormley's 'Feeling Material', which was specially commissioned for Art Everywhere 2014.
Originally designed on an i-pad as a digital artwork, the design was then manipulated to create a film positive that was used to transfer the design to a photopolymer plate, which uses ultraviolet light to create a relief from which to print. The plate was then loaded by hand with black, carbon ink.
Using a traditional, cylinder printing press, the design was then printed onto Somerset mould-made paper, made from 100% cotton by St Cuthberts Mill in Somerset. Here's a photo diary of the whole process: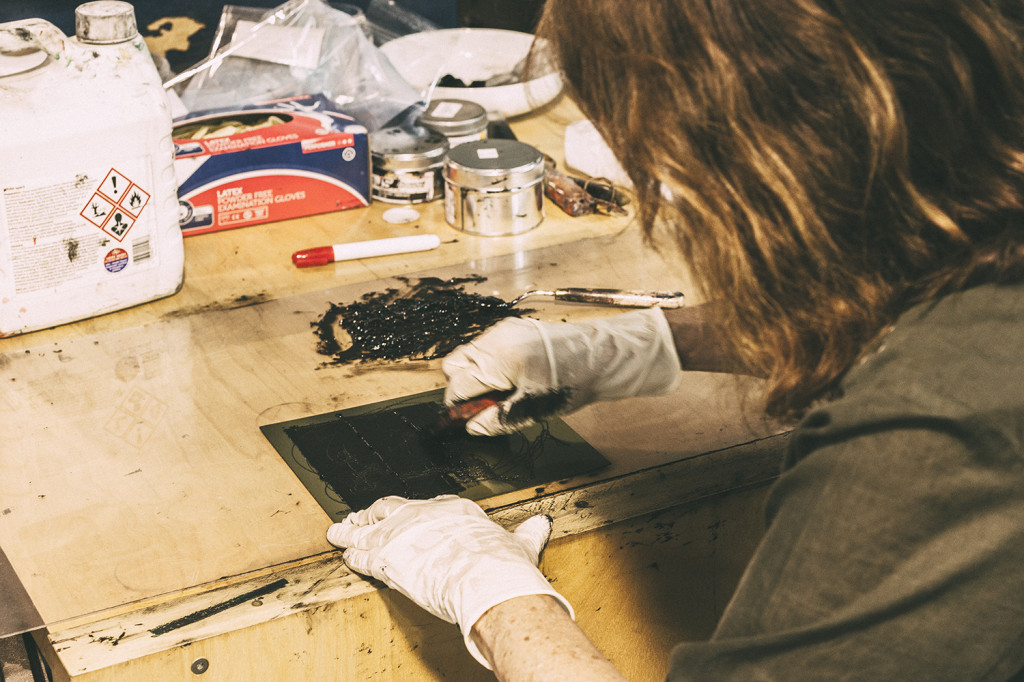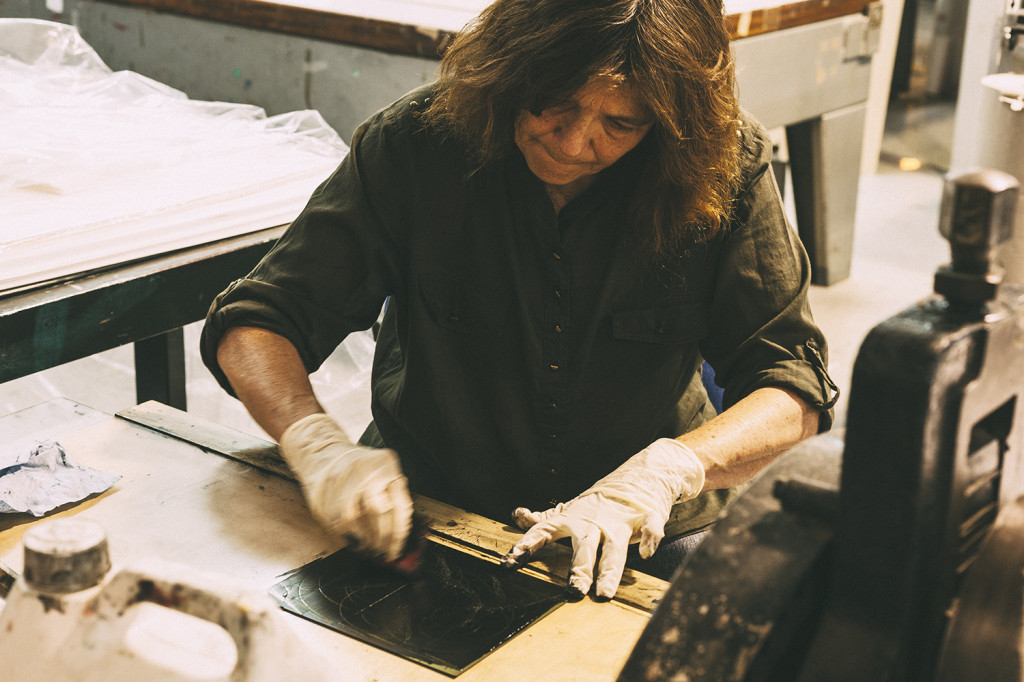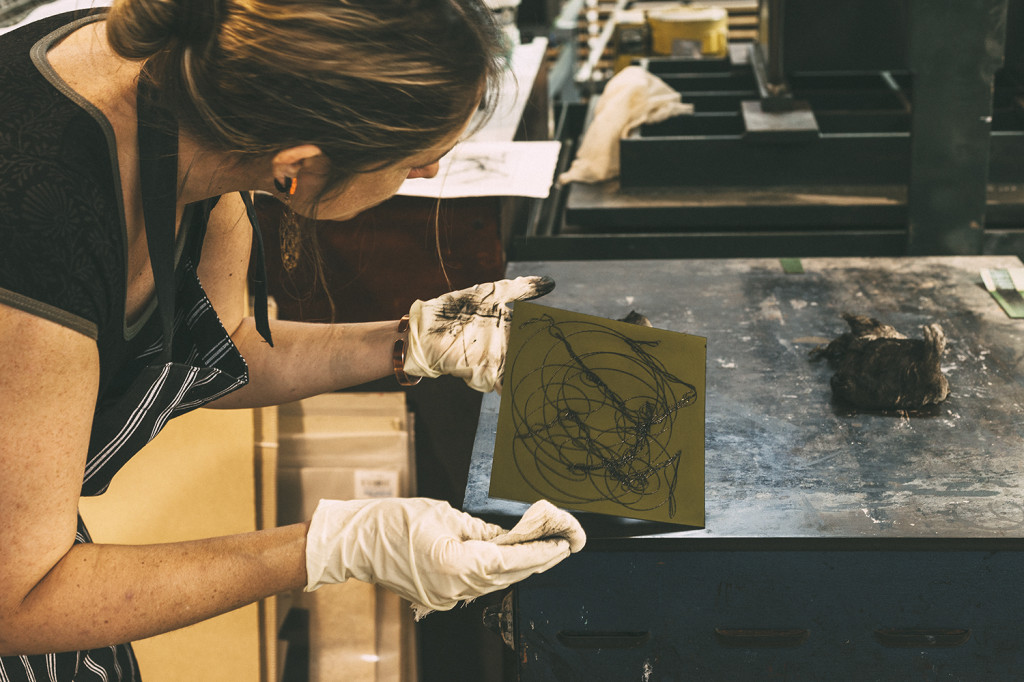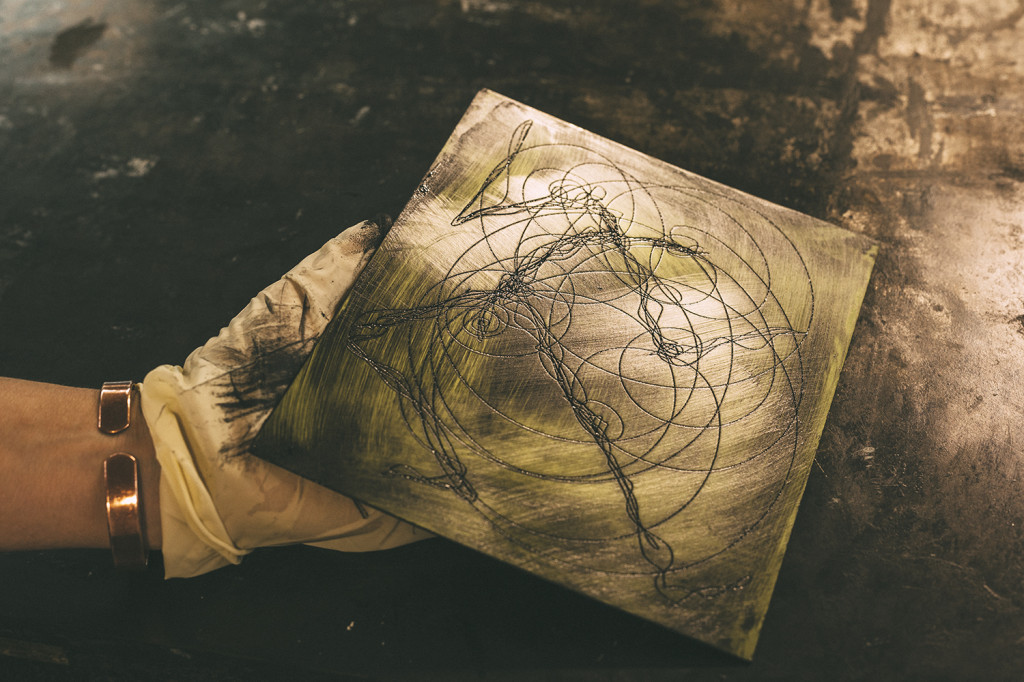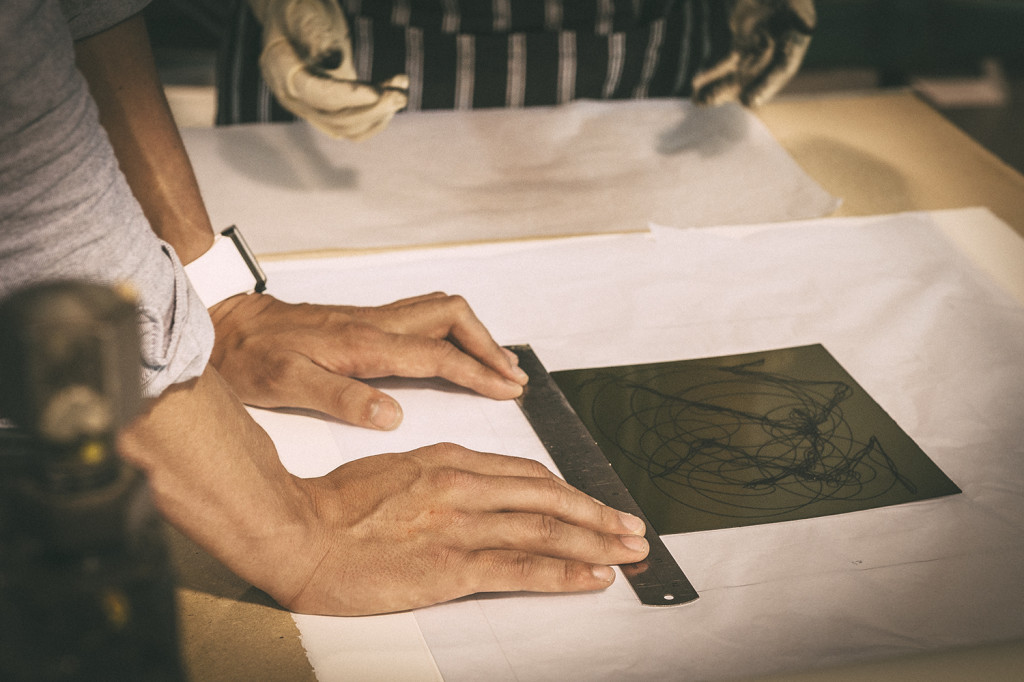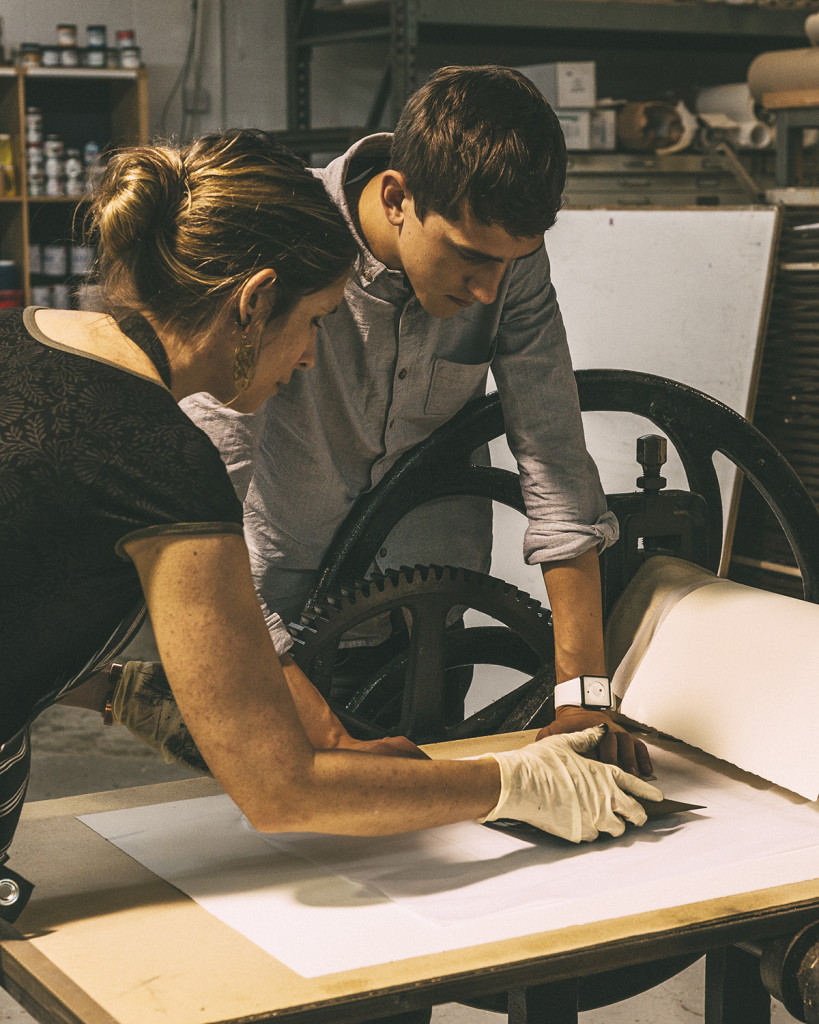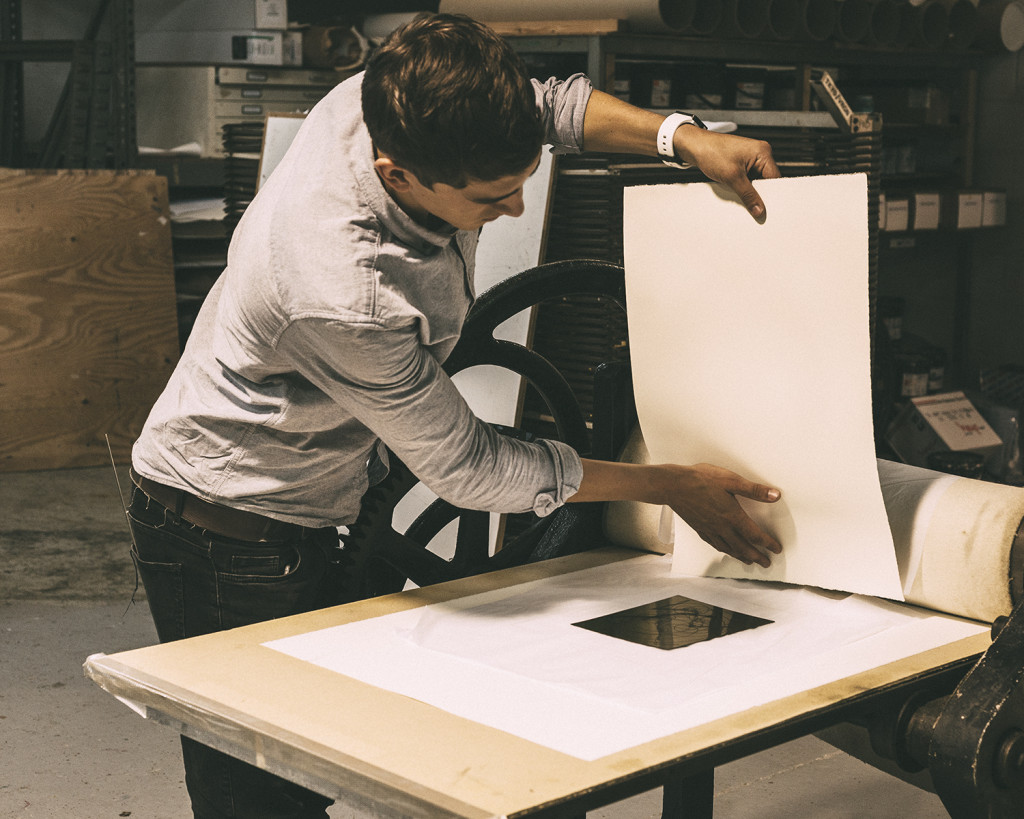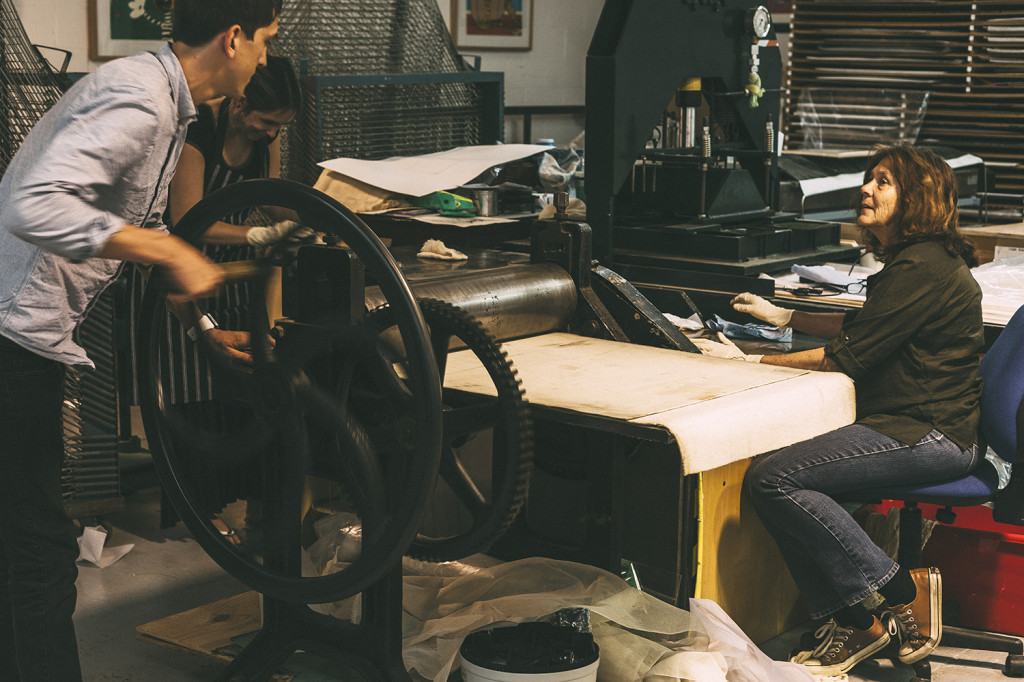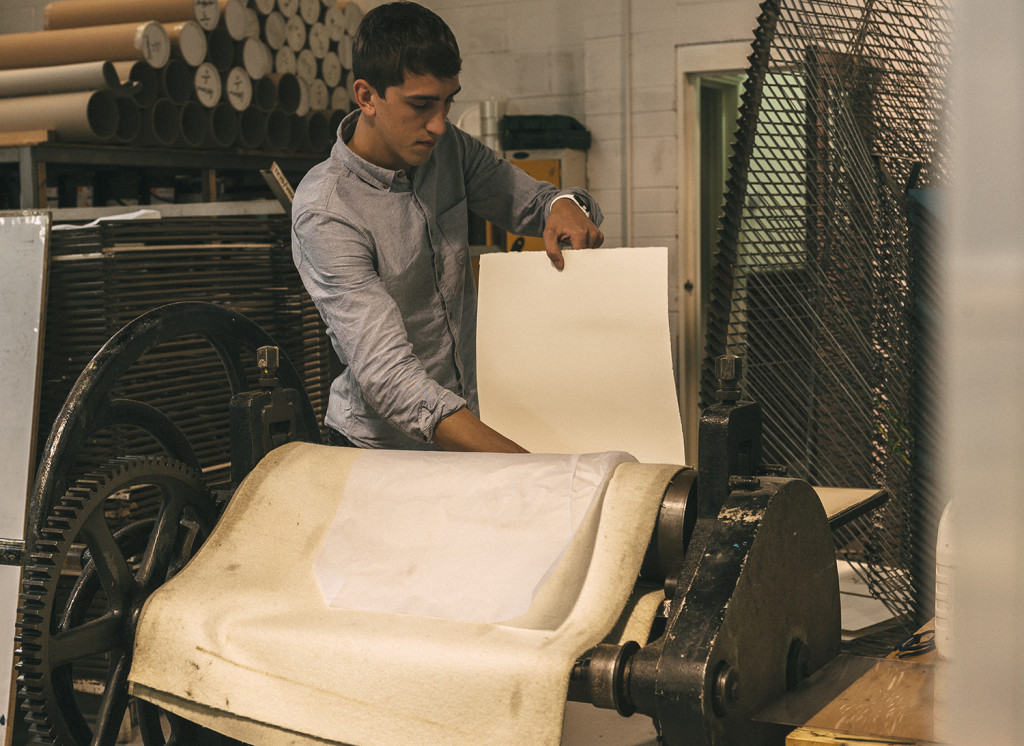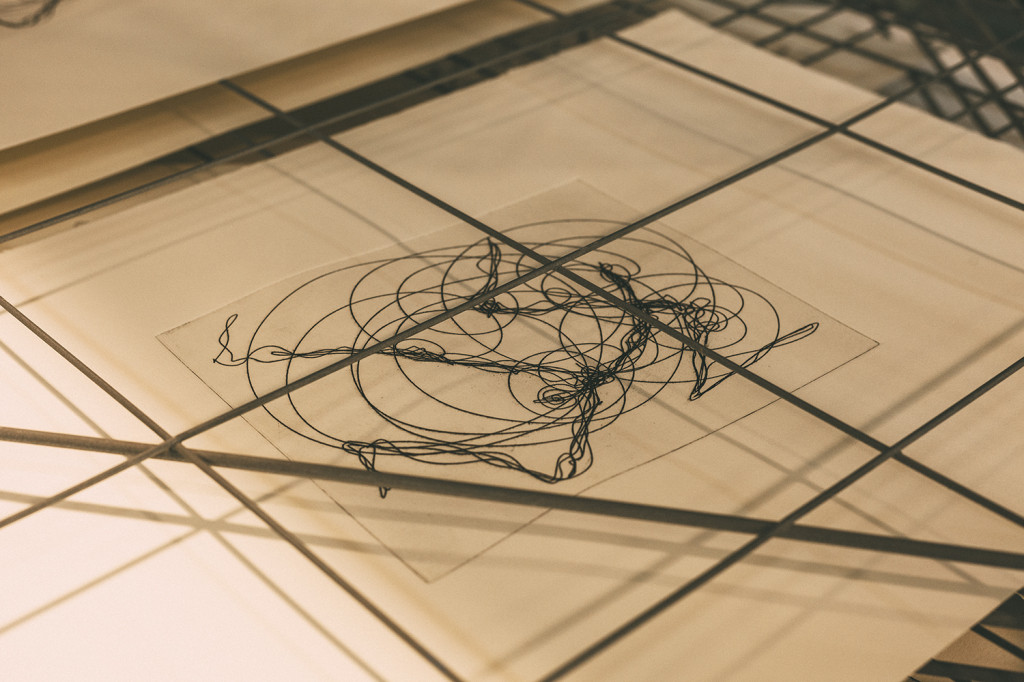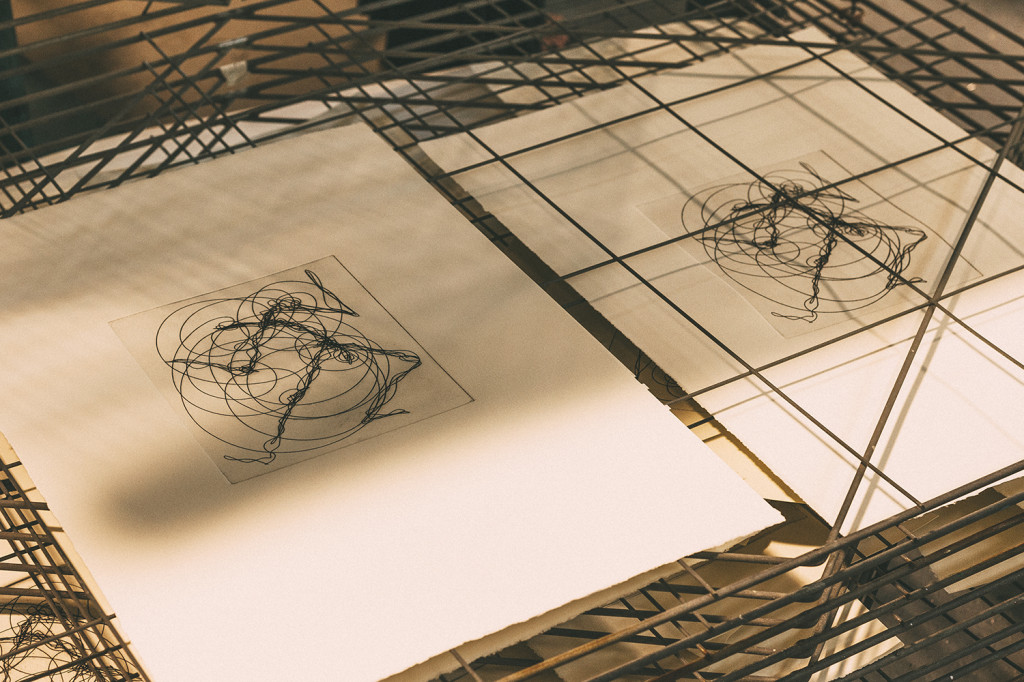 The collection of limited edition etchings have been signed and numbered by Antony Gormley and are available to buy as a reward for sponsoring Art Everywhere – support the project