The classic 'pin-up' image skyrocketed to popularity during World War II and once they were mass-produced, came to be considered an integral part of consumer culture. The practice has been documented back to as early as the 1890s, when artists such as Alphonse Mucha designed advertising posters that featured strong and idealised young women for drinks and cigarette brands.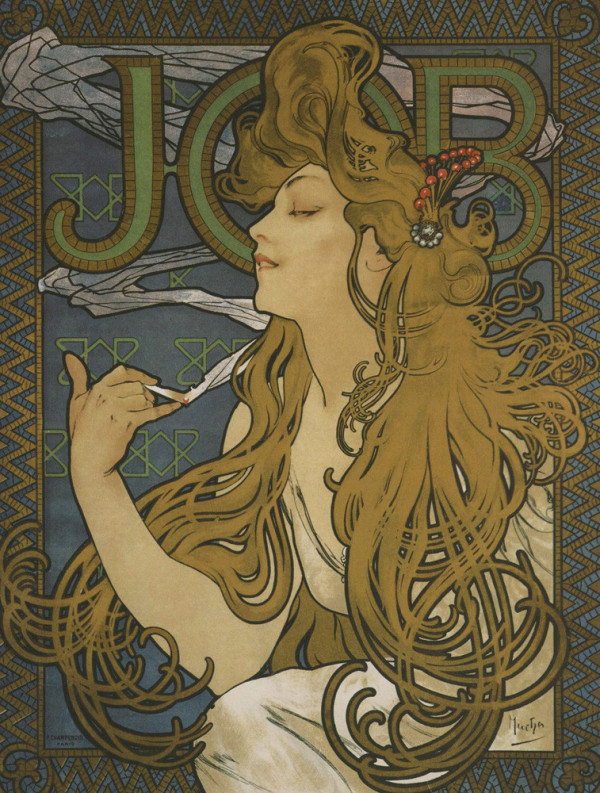 Poster for Job Cigarettes, 1897 designed by Alphonse Mucha
Pin-up images started to occupy a variety of roles in propaganda for WWI with images of stylised women used to enlist soldiers as well as to encourage morale on the Front Line.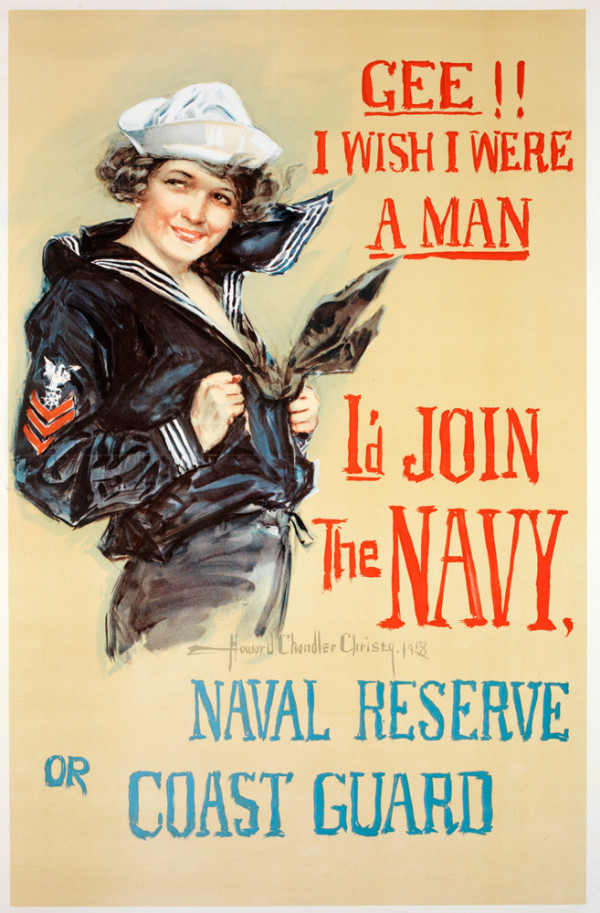 Propaganda poster for WWI designed by Howard Chandler Christy
The genre exploded in popularity during WWII, with the art reflecting the era's ideals of beauty and sexuality; hourglass figures and scantily clad women were the main trait of pin-up art during the 1940s. These pin-up girls were more provocative and their sexuality more explicit than the demure women that were featured throughout WWI.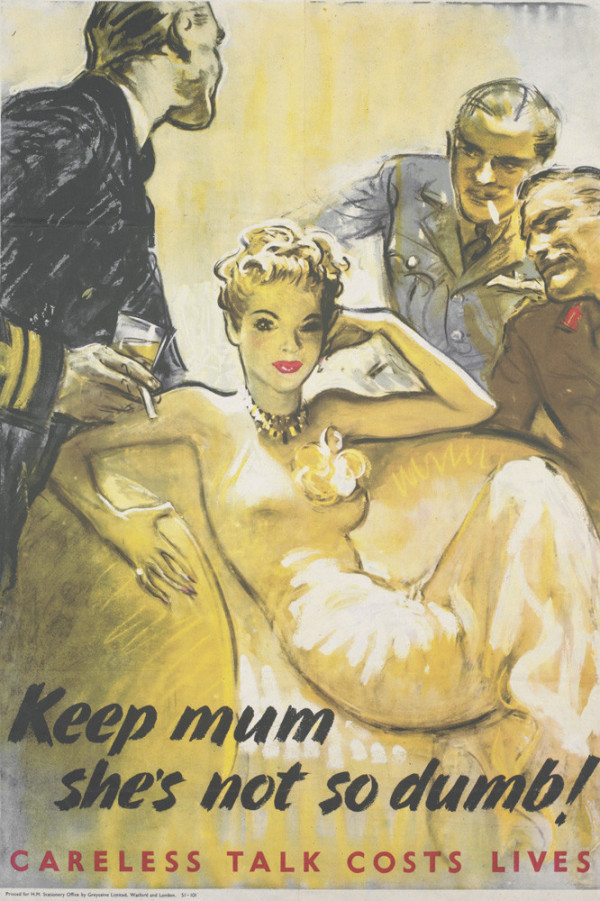 WWII propaganda poster attributed to Harold Forster from IWM Collection
Rita Hayworth, Betty Grable and Marilyn Monroe were all celebrities who became sex symbols in the 1950s due to their mass-produced, pin-up photos, which could be seen hung in soldiers' lockers.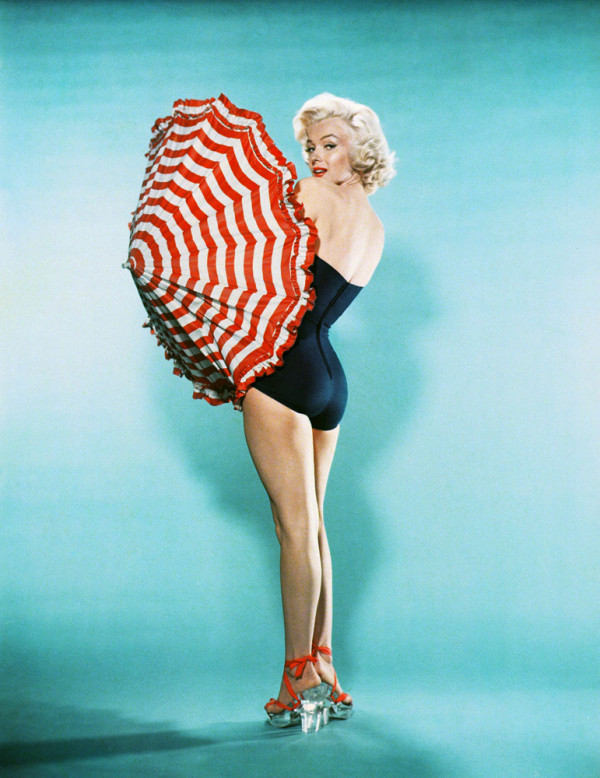 Marilyn Monroe photographed by Bert Reisfeld in 1953, from The Kobal Collection
Nowadays, the classic pin-up image is seen as a collector's item, as demonstrated by Christie's current auction of original, vintage pin-up posters and photographs. While they symbolise a moment in time when feminine sexuality was being liberated but female equality was still a long way off, the celebrity images prevalent in today's popular culture seem curiously reminiscent, as pointed out by Suzy Menkes in her recent article for British Vogue.
Shop classic pin-up images