We sat down with artist Marion McConaghie to find out what inspires her and how she produces her unique style of art.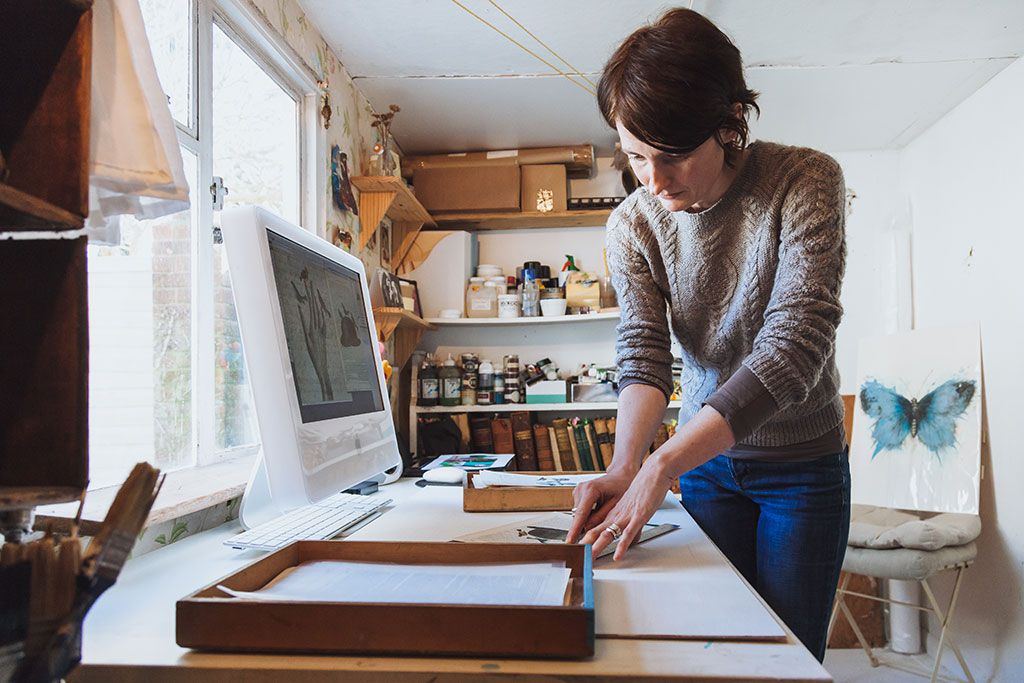 Marion McConaghie's 'dictionary prints' perfectly answer the call for something eclectic and vintage, whilst working brilliantly in a contemporary setting. And now, in an exclusive collaboration, Marion has produced a set of limited edition butterfly prints.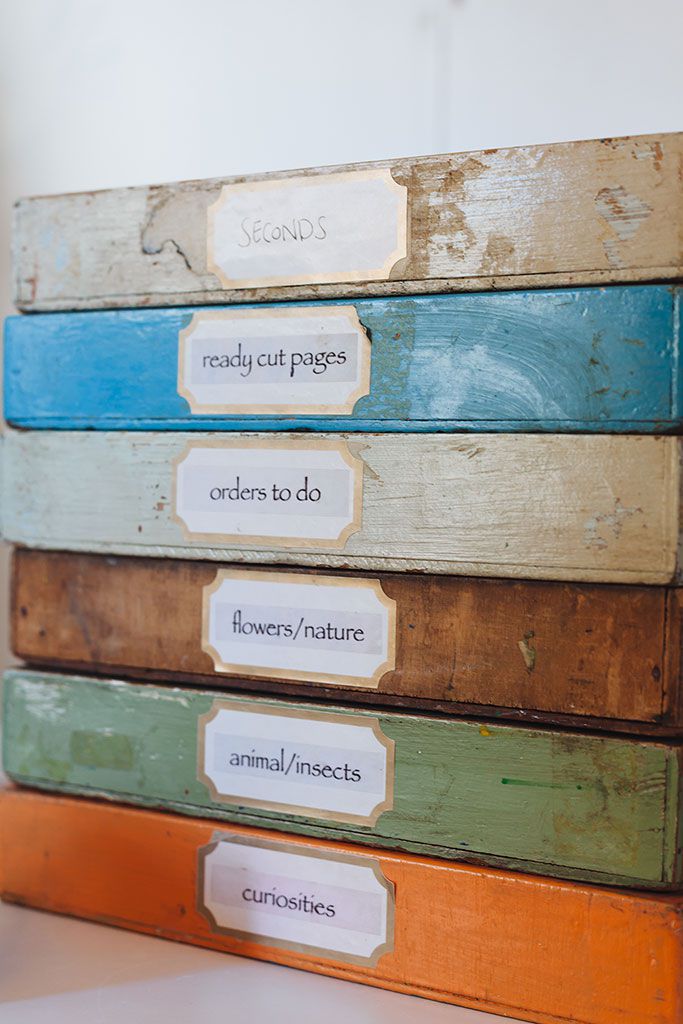 Visiting Marion's home in Lewes, East Sussex (just a stone's throw from our factory) where she lives with her husband Andrew, an artworker, and their four year old son Alfred, you can see how her environment influences her work.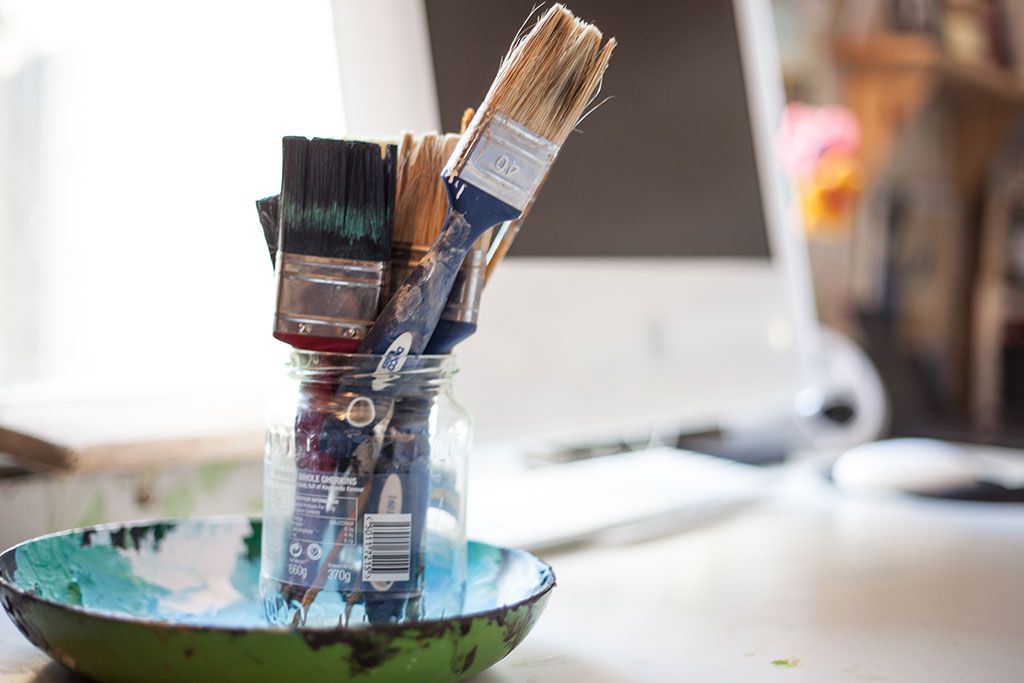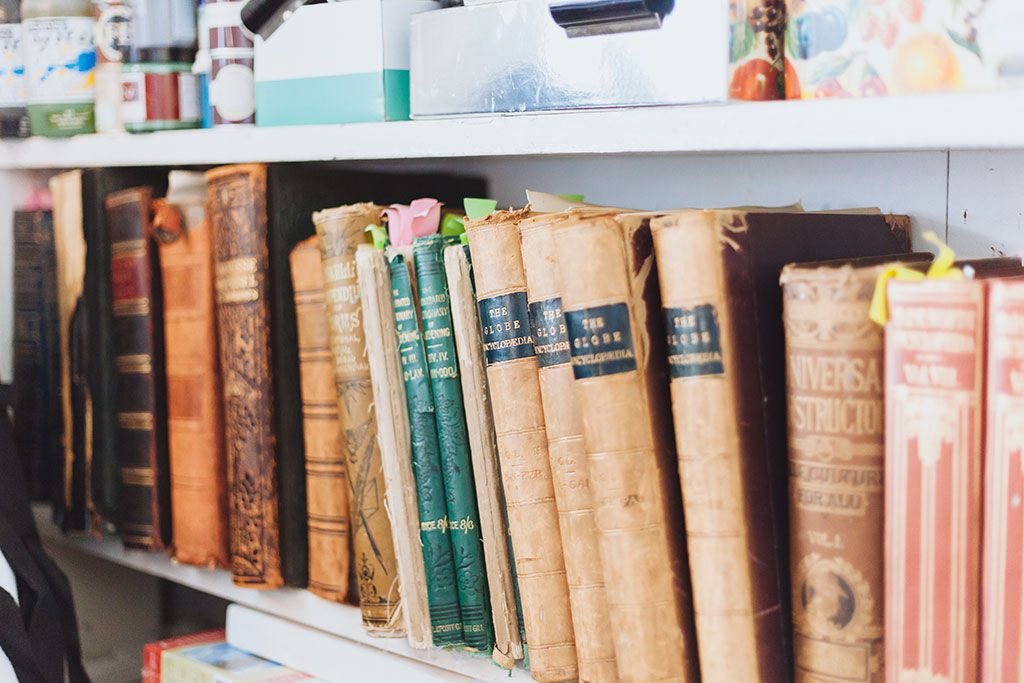 Once part of an old girls' school, the family home is wonderfully characterful, a testament to time spent browsing antique shops and car boot sales in her spare moments. The sunny studio in which Marion works, overlooks a flint-walled courtyard garden and abounds with a collection of vintage books and found treasures that form the basis of her work. Marion describes her art as 'historical, vintage, inspired by nature, British, quirky, realistic, with a dark humour.'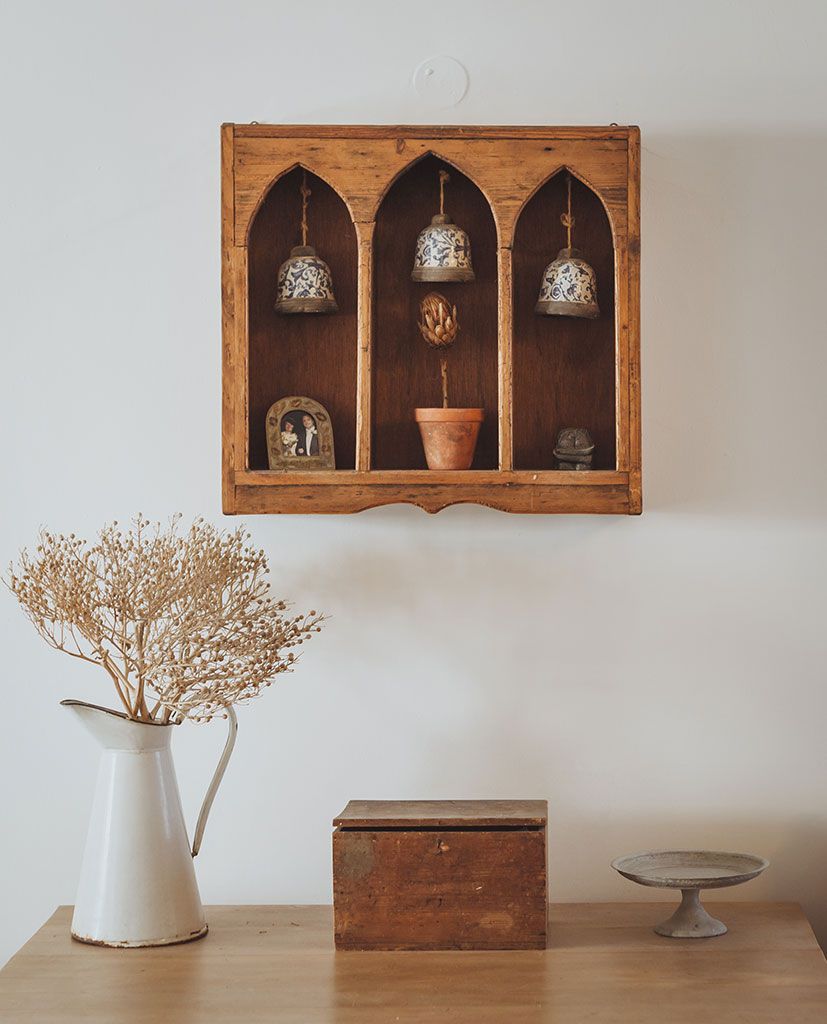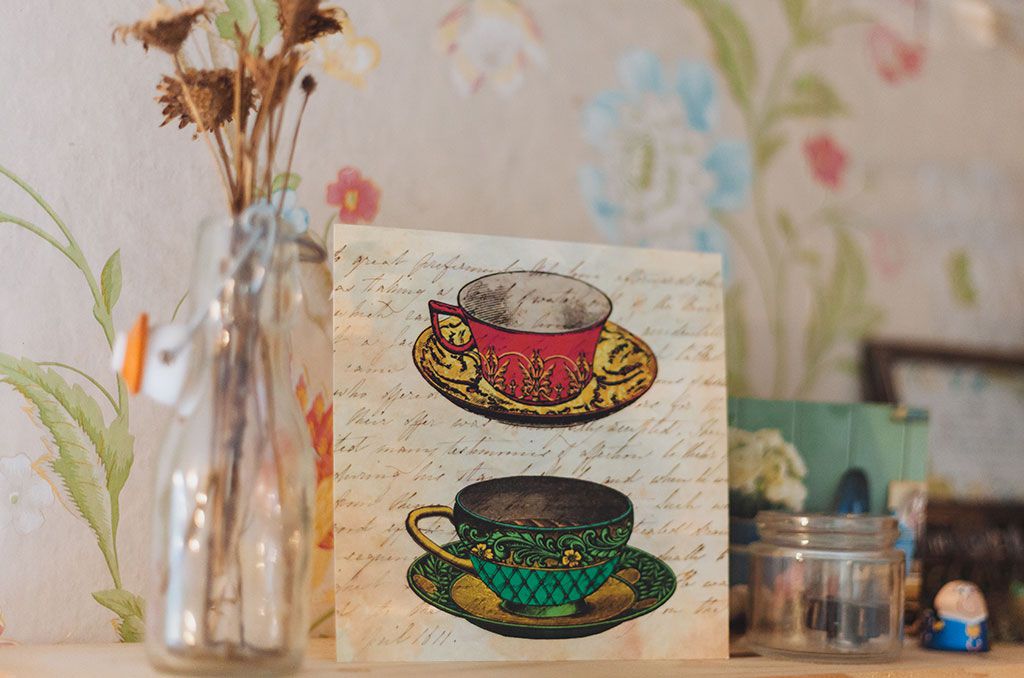 Growing up in Northern Ireland, Marion cites her art teacher as her greatest inspiration, 'she encouraged me to follow my dream of becoming an artist at a time when I was being actively discouraged from pursuing it.' Her subsequent studies in Fine Art, then working in web and print design have led her to an artistic process that combines traditional artistic techniques with modern technology – actual pages from old encyclopaedias, maps and books are combined with collages of historical images and painterly touches using photoshop. The result is something that feels both nostalgic and contemporary.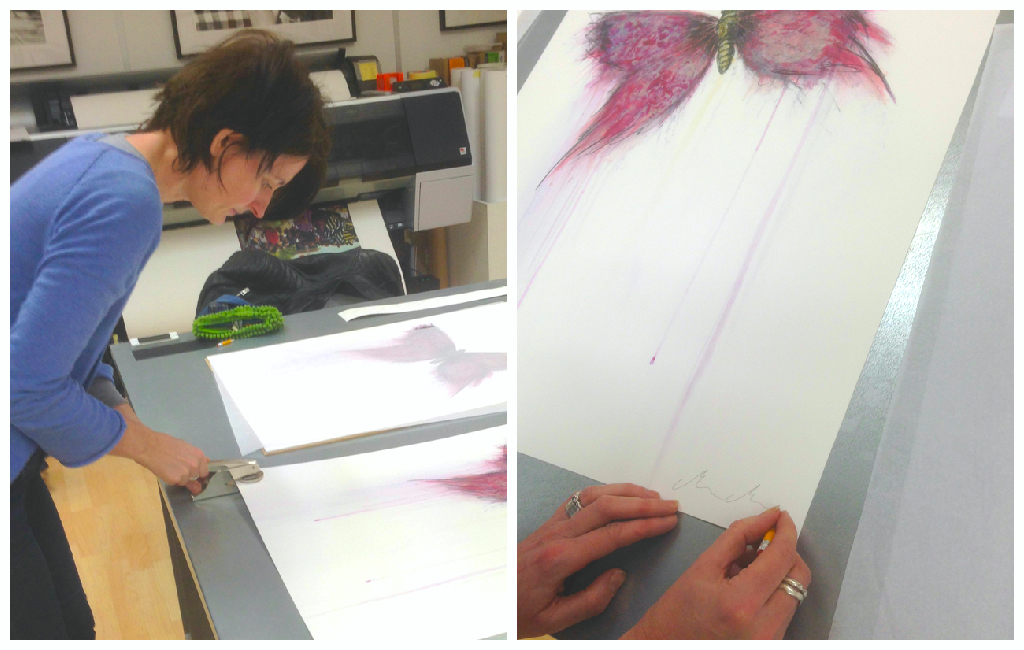 Inspired by historical images of butterflies and continuing the theme from her dictionary prints, Marion has produced a series of limited edition butterfly prints using acrylics, watercolours, charcoal and pencils, with sections layered with collage.  Marion describes the appeal of butterflies:
"Butterflies are such a unique insect, I'm drawn to their fragility, their beauty, and their colour of course. Their lifespans are so short, I love capturing their fleeting energy alongside the stillness when they land."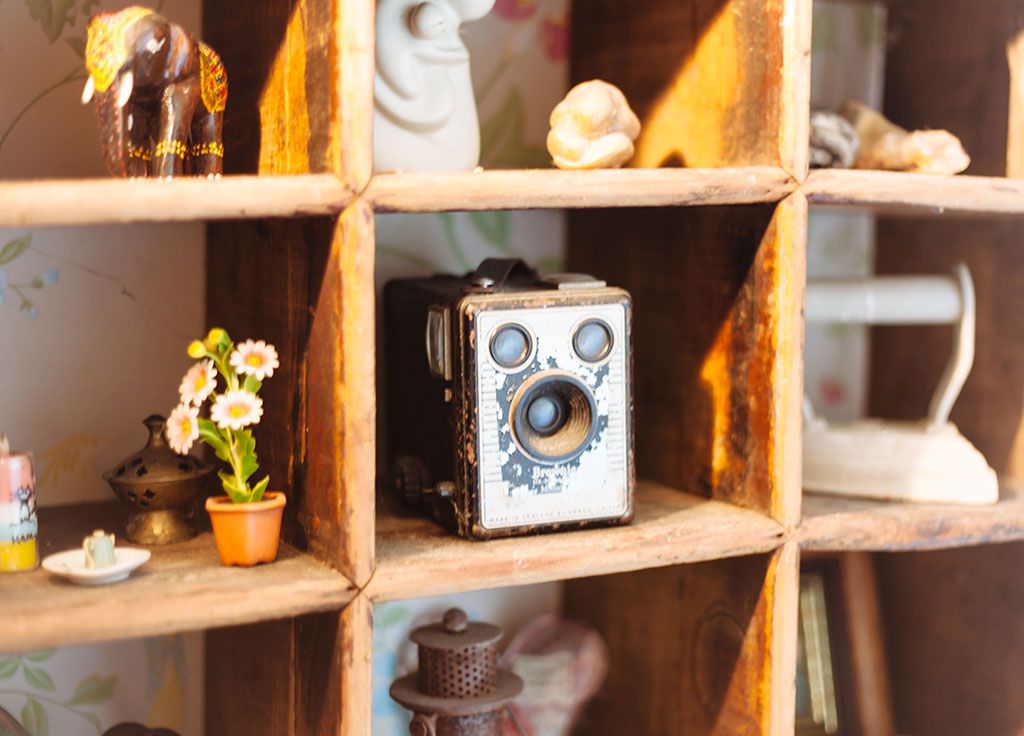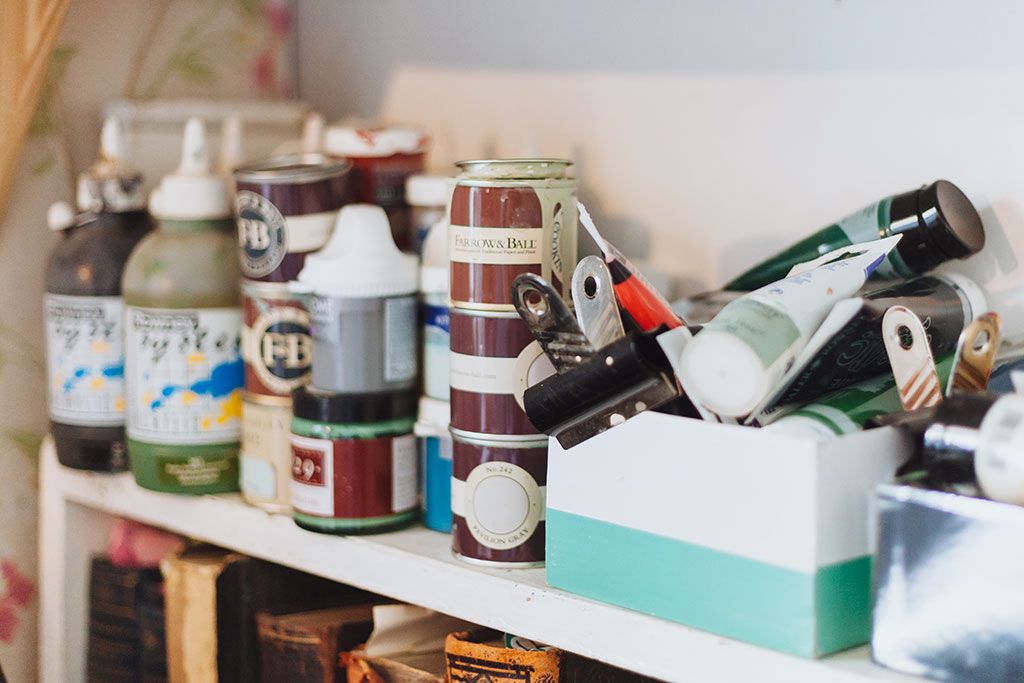 "Leaving the home in Ireland when I was fairly young, the theme of flying the nest and discovering new places resonates with me."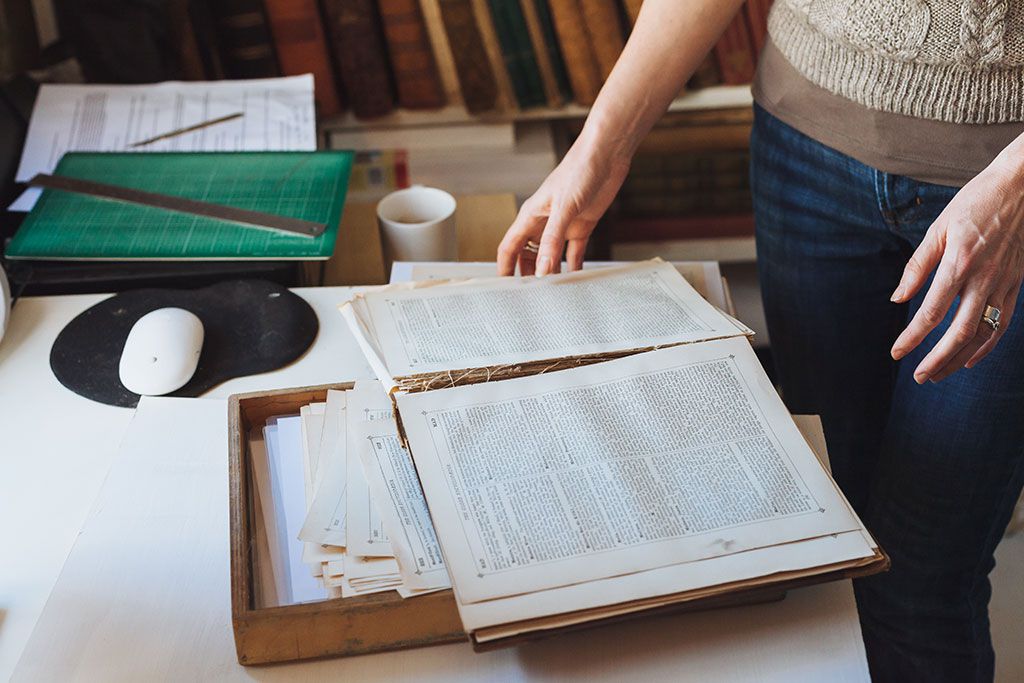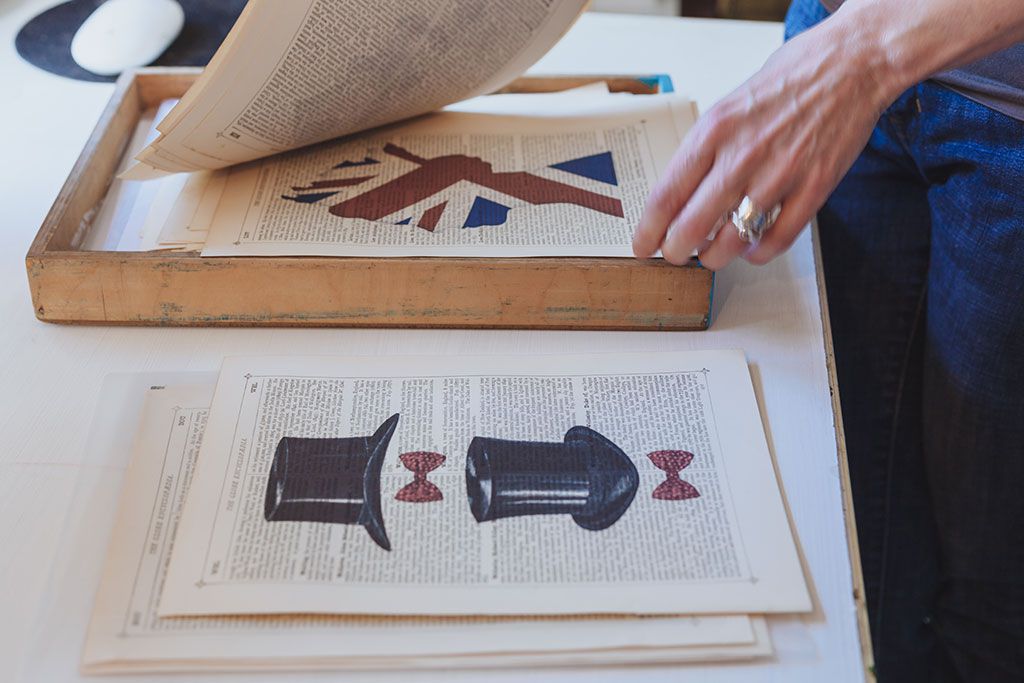 "It's about giving new life to something old and forgotten"
Music is another important source of inspiration for Marion – she always works to it to get her going. Her favoured playlist? 'Extremes of music really…90s rave, Bob Dylan, Kate Bush, but at the moment, I'm constantly listening to Eminem, I just love his lyrics… there's a rawness and anger that really inspires me.' And therein lies the dichotomy of Marion's interests that is reflected in her art.