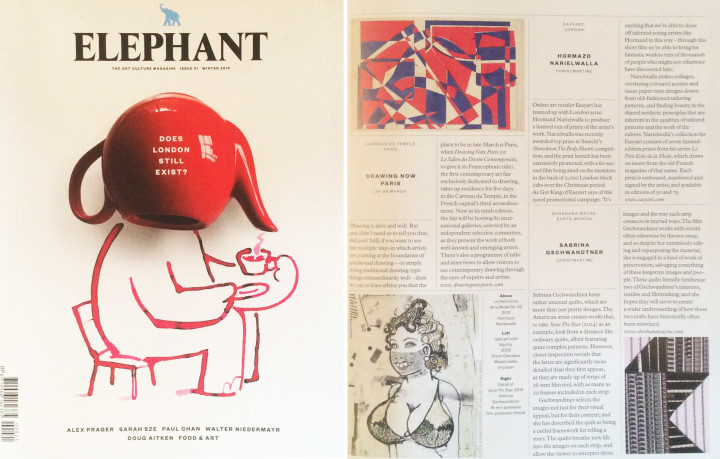 Elephant Magazine, Open Files – Hormazd Narielwalla
A magazine dedicated to new trends, fresh talent and up-to-the-minute visual culture, it was only natural Elephant magazine shone the light on new wave artist, Hormazd Narielwalla in their recent issue.
Combining vintage tailoring patterns with a delicate collaging technique, the resulting artwork is a beautiful foray into pattern, colour and texture.
Pick up Elephant's winter edition to see the feature in their Open Files section or explore our exclusive collection of Hormazd's limited editions.
Shop Hormazd's Limited Editions Featured in Elephant