1. Hue on hue
The beauty of this trend is that you can build a tone-on-tone space starting with any colour. Then again, if you already have a statement piece, be it a sofa, artwork or wallpaper design, pick out a colour to get started. In need of some inspiration? Check out DesignSeeds for scrumptious tone-on-tone colour palettes.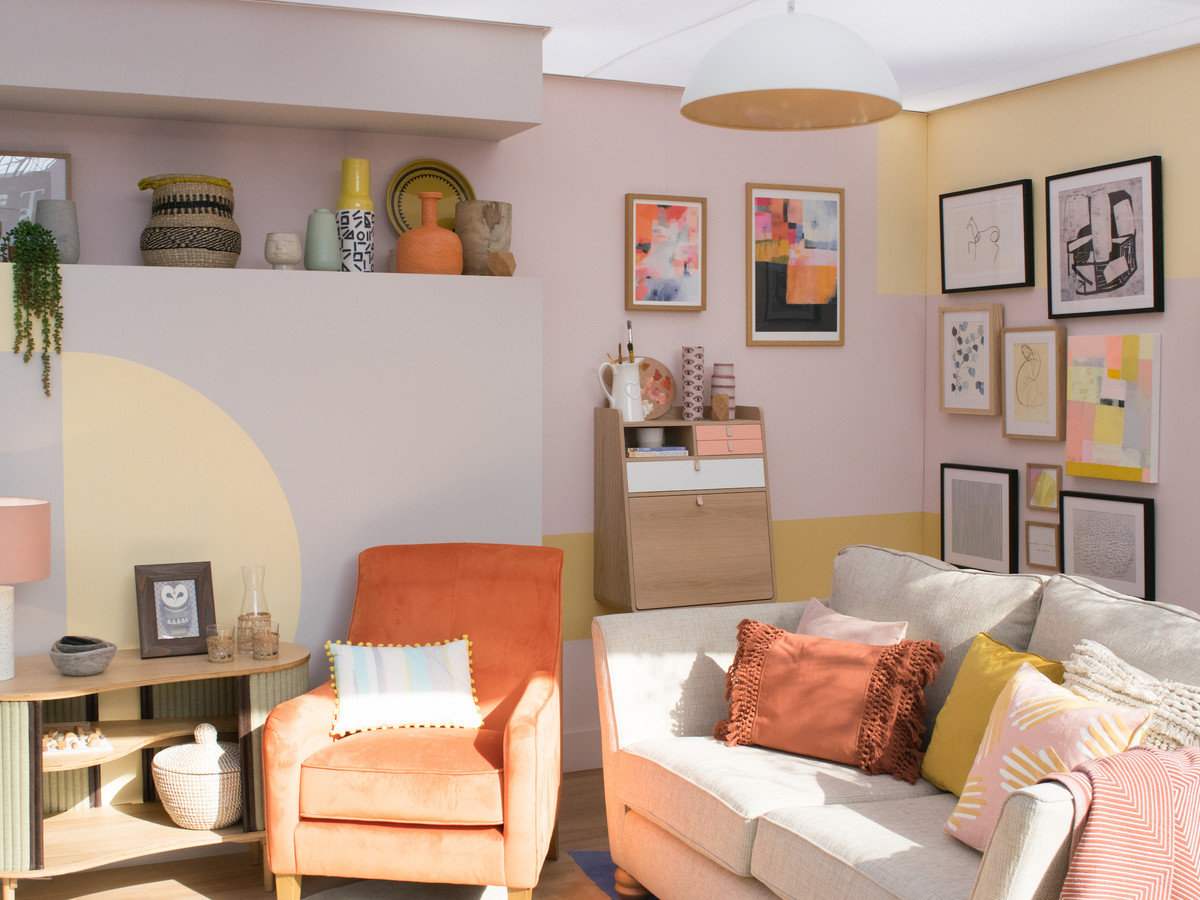 Yellow and pink tones create this dreamy living room abode. Ideal Home Show #GHRoomsets Stylist @katemcphee @goodhomesmag
2. Gallery on gallery
Create a gallery wall themed around your colour palette. Try mixing and matching different styles and periods of art. Also, layering your gallery around the corner of a room can add depth to your tonal space. Get started with prints from The Edit - our carefully curated collections, perfect for gallery walls.

3. Texture on texture
Textures add extra interest and depth to a space. Carefully considered soft furnishings and patterned ornaments give the tone-on-tone scheme a warming, inviting feel. A patterned rug adds the perfect finishing touch to your harmonised room.