Brush up on the art of Japanese ink wash painting in our Hokusai-inspired workshop with artist Dugong John.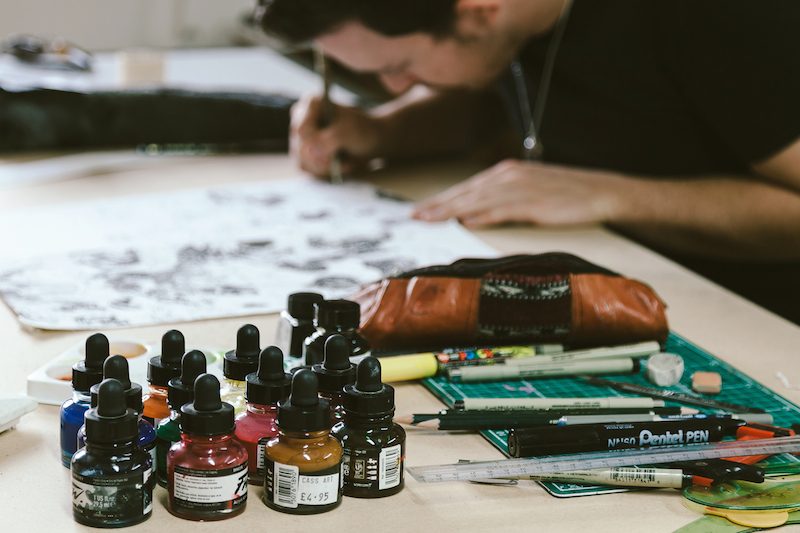 Join contemporary artist Dugong John for a Japanese ink painting workshop inspired by the great master Katsushika Hokusai. In this hands-on session you will draw on ideas from late Japanese Edo Period craftsmen to create your own ukiyo-e style artwork with a modern Western twist. You will learn to contain and manipulate water-based pigments on paper and explore different ways to paint with ink, graphite, watercolours and Japanese brush pens.
When Saturday 8th of July, 13:00- 15:00 (Sold Out) Saturday 8th of July, 16:00- 18:00
Where King & McGaw at Heal's, 196 Tottenham Court road. Get directions.
Cost Tickets cost £20 and include all your materials for the afternoon, plus a King & McGaw goody bag.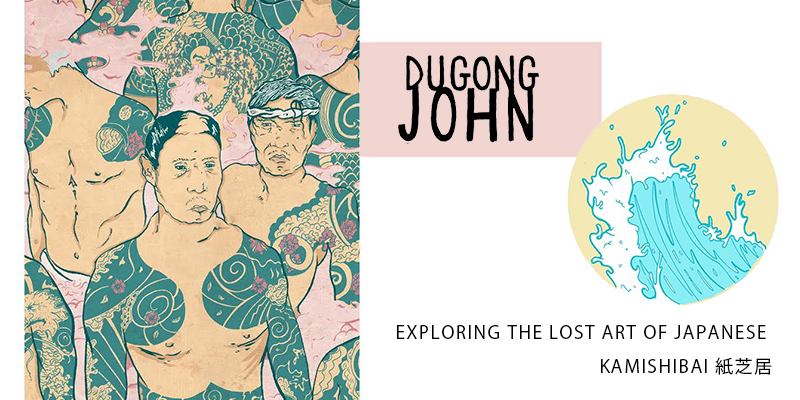 Want to find out more about the artist? Read our blog Inside the Creative Mind of Dugong John.