We've collaborated with award-winning, London artist Hormazd Narielwalla on an exclusive collection of limited edition prints – to celebrate the launch we visited his studio and made this short film, which is being shown in the back of 2,000 London cabs until January.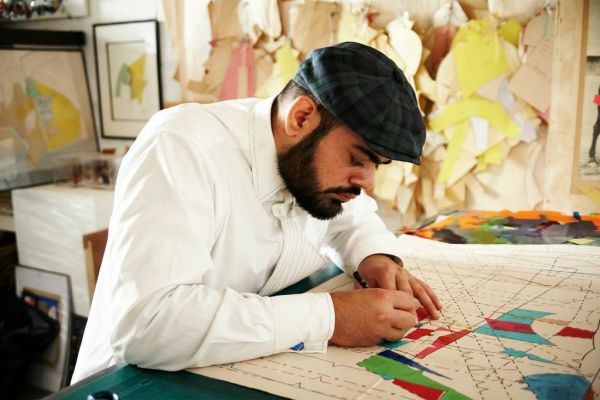 Hormazd Narielwalla at work in his London studio, photograph courtesy of Denis Laner
Hormazd's unique artistic process starts with antique tailoring patterns as the base – collected from a variety of sources, from Savile Row tailors to vintage domestic tailoring patterns.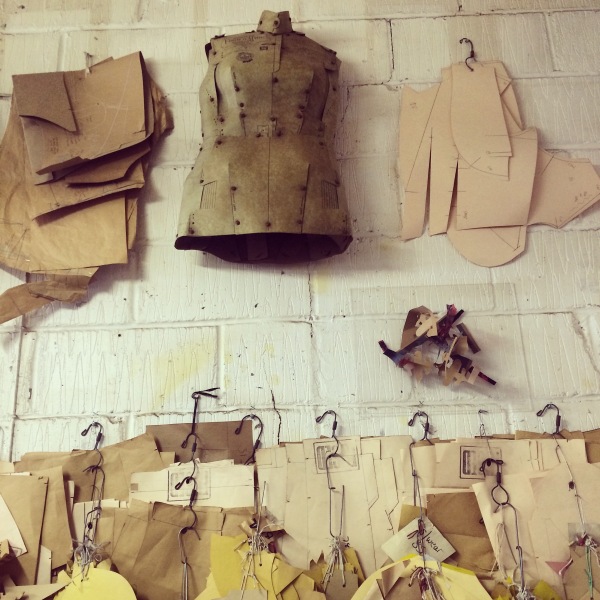 Patterns hanging from the wall in Hormazd's studio
He then overlays slivers of delicate coloured acetate and tissue paper onto various sections of the pattern with the utmost precision.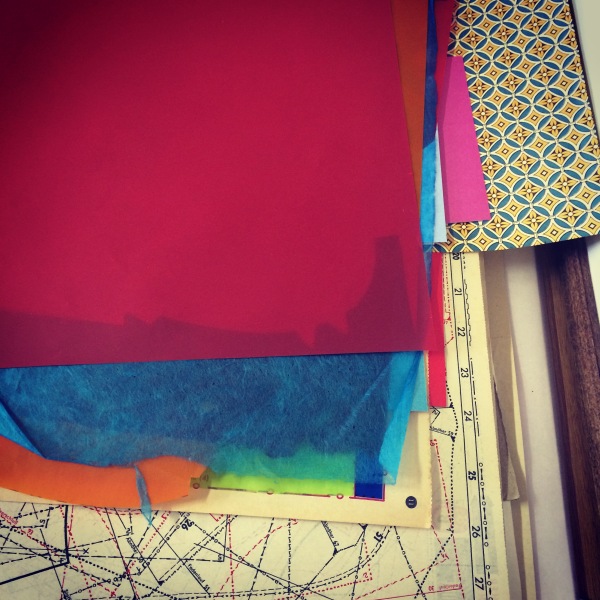 Colourful sheets of acetate and tissue paper
The resulting composition takes the functional patterns towards a radical abstraction, far removed from their original purpose.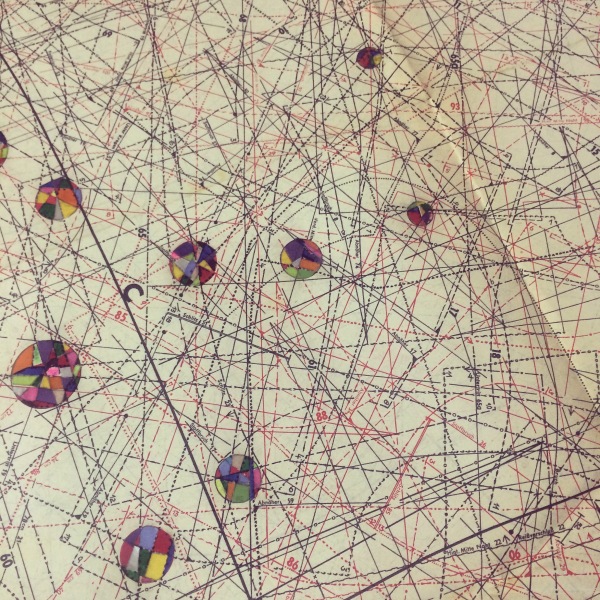 Close up of a complicated pattern sheet with tiny segments decorated by Hormazd
Narielwalla finds beauty in the shared aesthetic principles that are inherent in the qualities of tailoring patterns and the work of the Cubists:
"The female form is shattered into precise overlapping facets, flattened not as multiple views of a subject but as the object itself made from single pattern sheets. These compositions recall the Cubists, who strove to paint pictures that compressed the sensation of all faces of an object simultaneously into one image."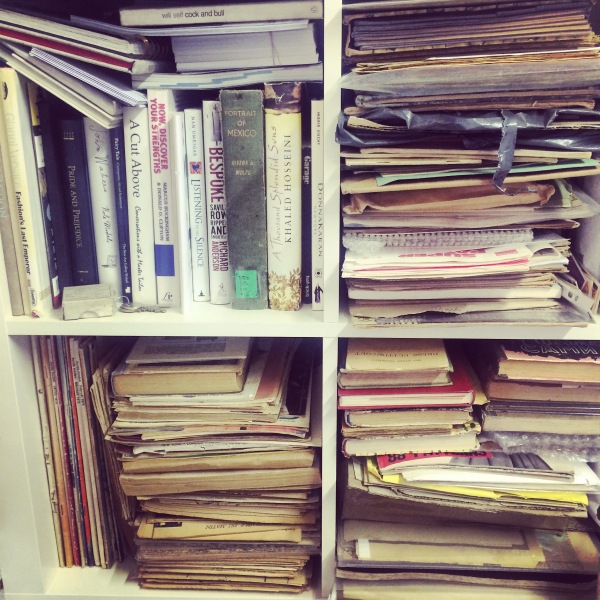 Hormazd draws inspiration from numerous sources – from fashion to Cubism
Our exclusive collection of limited editions consists of seven prints from Narielwalla's series Le Petit Echo de la Mode, each of which is numbered and signed by the artist. The original series was made from French domestic tailoring patterns, which were insets from the French magazine Le Petit Echo de la Mode, published in Paris between 1897 and 1983.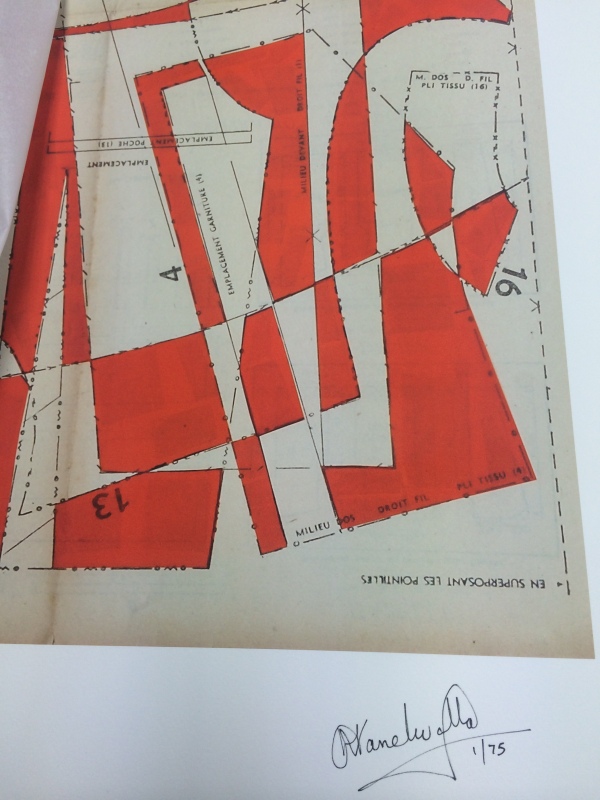 Signed edition of Le Petit Echo de la Mode No.26, 1 of 75
The striking series of giclée prints are printed onto 330gsm Somerset paper, offering detailed and vibrant interpretations of Narielwalla's original artworks.