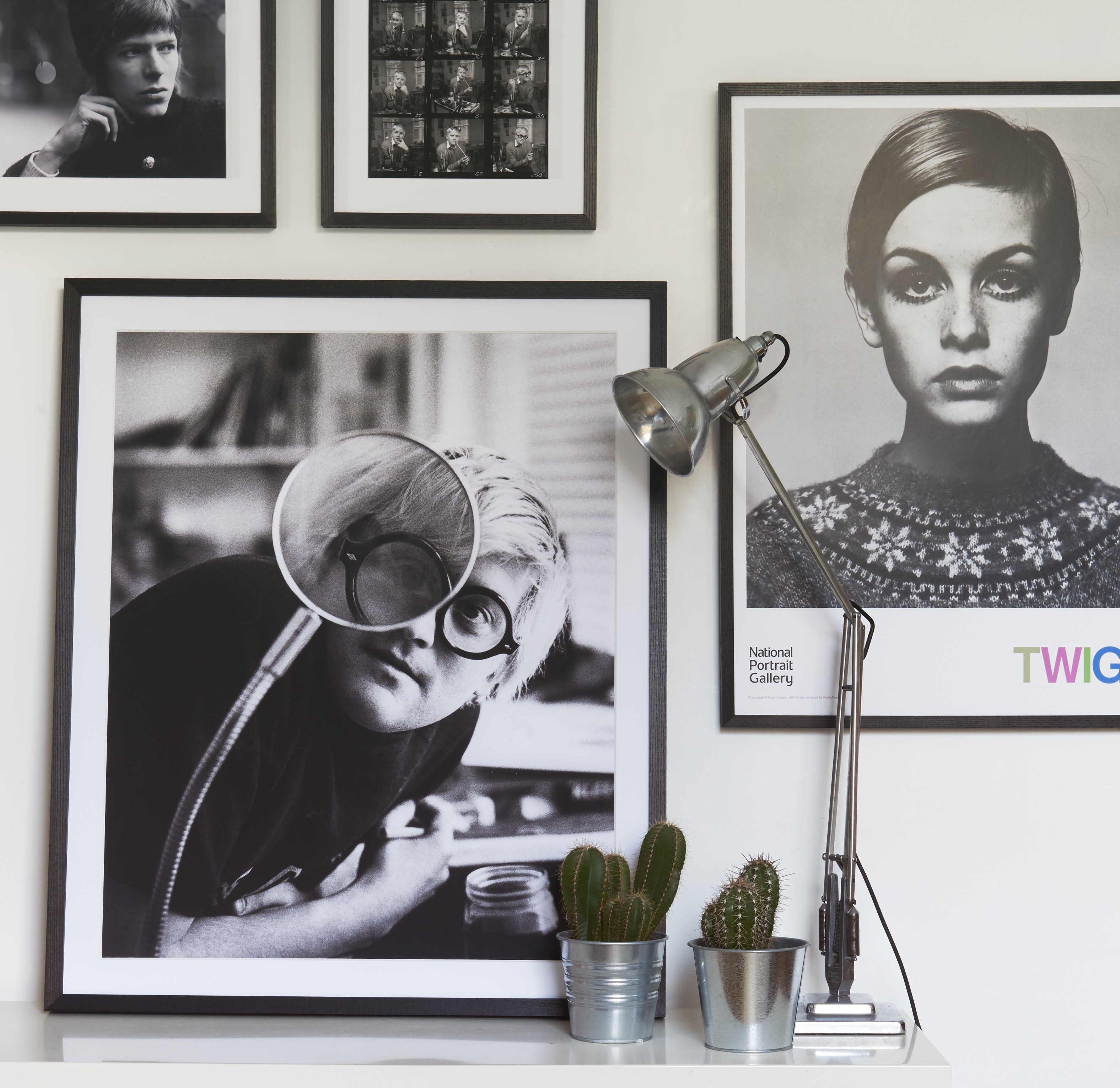 National Portrait Gallery Collection
The National Portrait Gallery, established in 1856, boasts the most extensive collection of portraits in the world. The archive, which includes over three thousand portraits spanning six thousand years, centres around the most celebrated in British history from warriors to statesmen, artists, writers and scientists.
We are delighted to collaborate with the National Portrait Gallery to bring you a series of carefully curated prints of exhibition posters, fine art paintings and portrait photography, celebrating those who have made Britain great.
Here we select three of our favourites to tell the story behind the art.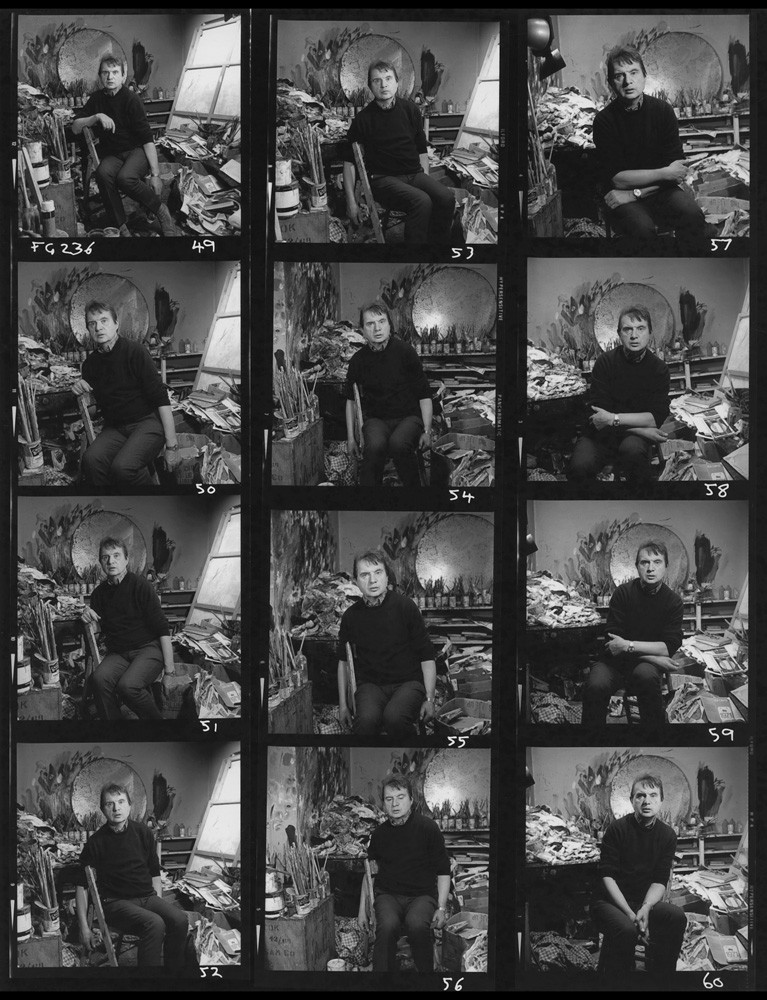 Francis Bacon by Francis Goodman, May 1971
Captured by photographer Francis Goodman these film negatives are a beautiful snapshot into the mind of the eccentric British artist, Francis Bacon. By photographing Francis Bacon in his studio, at 7 Reece Mews, South Kensington and comprising them into a series of negatives, Goodman captures the unconventional mind of the artist and his troubled nature. Bacon sits uncomfortably, while the space itself represents the cluttered mind of the artist – paint splashed walls, old champagne boxes, a multitude of paint brushes and over seven thousand items covering every surface. Amongst the chaos are painting samples and photographs from which  Bacon derived his inspiration. After Bacon's death in 1992 the studio has since found a new home at the Hugh Lane Gallery, Dublin.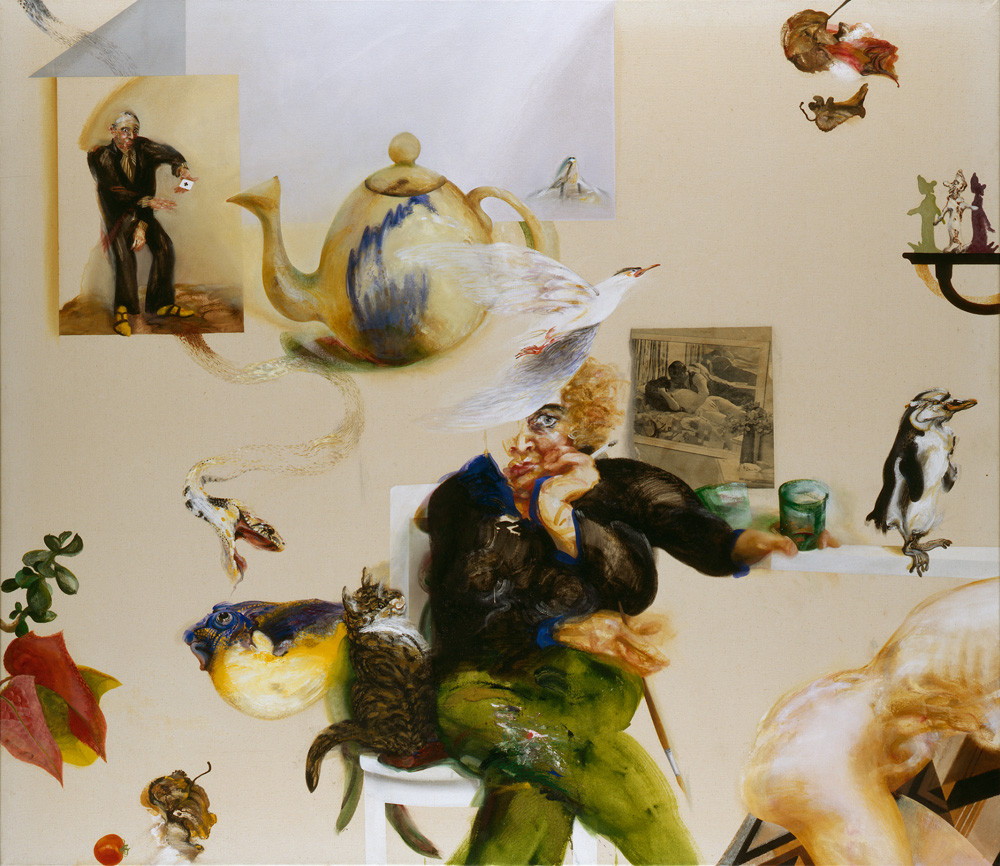 Maggi Hambling by Maggi Hambling, 1977-1978
Maggi Hambling is one of Britain's most reputable, and controversial contemporary artists. Famed for her direct response to her sitters, Hambling's paintings are littered with symbolism. The artist often draws on memory and the subconscious in an attempt to escape the realistic approach to painting.
This self-portrait is a great representation of Hambling's unconventional style. The artist paints herself with three arms, grasping her life essentials – cigarette, drink and a paintbrush. Hambling executed this work when her love life was in disarray, this is portrayed by the spiritual connection she has with the man who made the teapot,  in contrast with her physical attraction to the body in the lower left hand corner.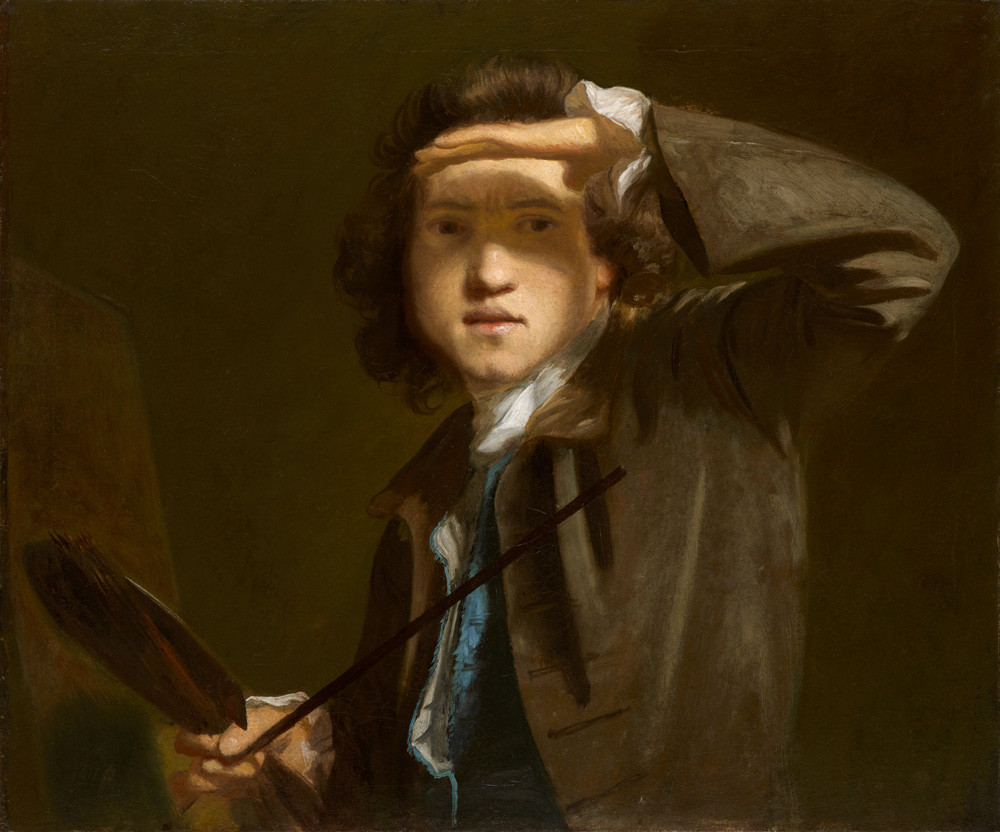 Sir Joshua Reynolds by Sir Joshua Reynolds, circa 1747-1749
Sir Joshua Reynolds was the first president of the Royal Academy of Arts and one of Britain's most celebrated portrait painters. Reynolds attempted to raise the status of portrait painting by introducing classical language and old master elements to his portraiture.
This self-portrait however depicts the artist prior to his trip to Italy, where he was most influenced by classical antiquity. It is from this early image that we gain a glimpse of the artist's self-promoting nature, a characteristic which helped  him to gain profound success as an artist, writer and influencer.