We've got some very exciting news to share! This summer, we're teaming up with the Fashion and Textile Museum to bring you Riviera Style: Resort & Swimwear Since 1900. The exhibition, which runs from 22 May – 29 August, celebrates a century of resort fashion and swimwear style. As the official image partner, we'll be curating a display of prints from our collection to complement the exhibition.
We're diving into the iconic archives of our image partners to present a series of stylish prints evoking the glamour and sense of possibility that characterised swimwear in the early 20th century. Changing attitudes and the democratisation of travel enabled people to explore the world more than ever before, whether by train, sea or air, and this was reflected in the evolving styles of beach fashion. From the English seaside to the Côte d'Azur and Californian coast, we will celebrate fashion at its most fun.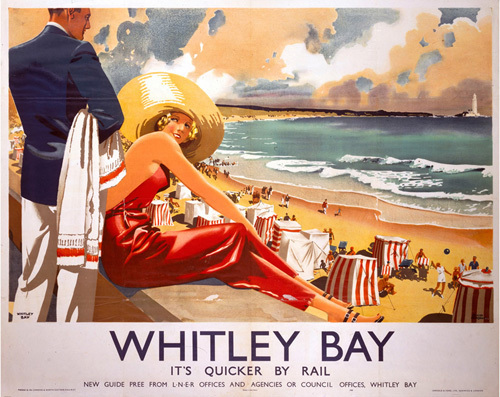 Whitley Bay – National Railway Museum
Images from the National Railway Museum will chart the great era of the British Seaside holiday as attitudes to national travel developed from the 1920s to the 1960s.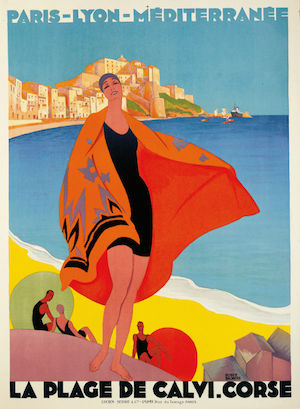 La Plage de Calvi Corse, 1928 – Roger Broders 
The lead poster for the exhibition, La Plage de Calvi Corse by Roger Broders, celebrates the French Riviera, which became a popular summer haunt with English and Americans during the 1920s. It was also home to the popularisation of sunbathing, when Coco Chanel returned from a French riviera cruise in the summer of 1923 sporting an accidental suntan, quickly turning it into a must-have beach look.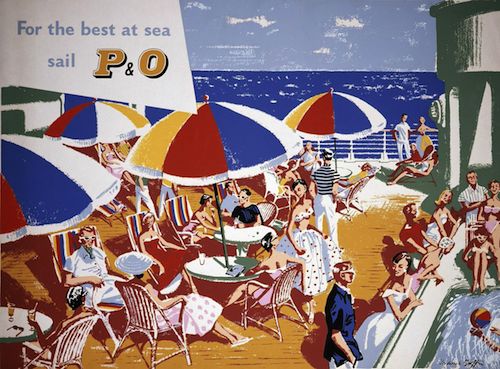 For the Best at Sea Sail P&O – P&O Heritage
Travel posters from the P&O Heritage archives will hark back to the heyday of ocean travel, when post-war Britons embraced foreign travel and cruises were a highly desirable way to explore the world. With extensive on-board entertainment, cruise ships became less about the transportation and rather about the voyages themselves, it was an opportunity for fine-dining and socialising with fashionable attire to match.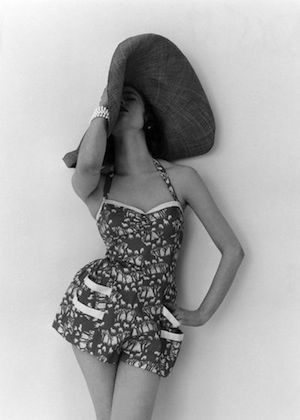 Seaside fashion from the 1950s and 1960s will also feature, captured by photographers such as Henry Clarke and John Deakin from the British Vogue archives. These photos show the influence of Hollywood glamour on swimwear; fabrics became better fitted and material shrunk as it became fashionable to show off more skin and curves.
All prints featuring in the exhibition will be on sale from our website from May.