Hi! This is Karlita from The Purple Bow, it is an honour to be here with you sharing two of my favorite interiors and also a way to achieve them.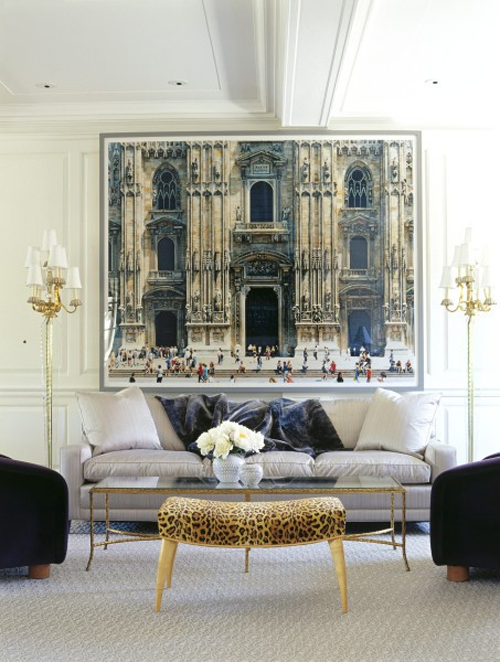 via Vintage & Chic
Breathtaking tridimensional architectural photography has the ability to turn any room from 'blah' to 'wow'!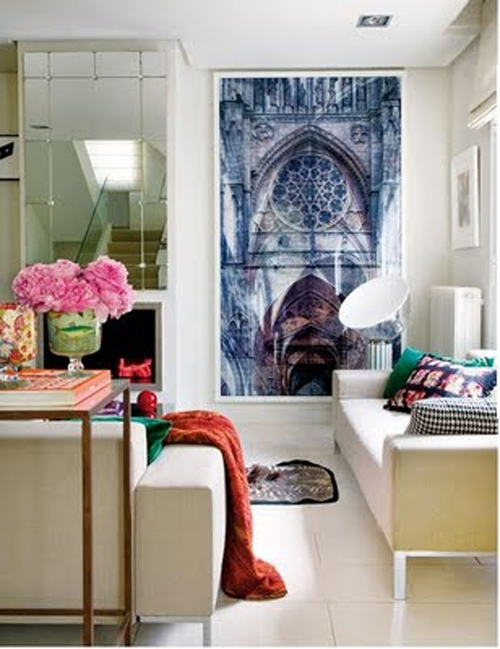 via Decorology
These pieces add impressive volume and a sense of depth, provide a point of interest and make a room feel more cultural and collected.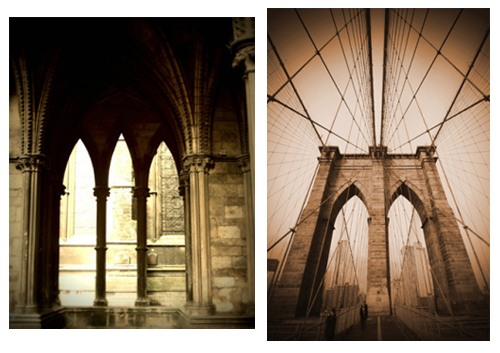 "Gothic Arches," Deb Scudder (left); "Brooklyn Bridge," David Patel (right)
I have long been waiting to take a fabulous photograph, print it and hang it on my wall, but with these sepia pieces, I think there is no need to wait anymore.
How do you feel about these paintings? Can you imagine them on your walls?
PS. Although these are classic pieces of art, I love how they can fit in any interior style as we saw above.