Founded in Paris in 1852, l'Atelier Mourlot has been synonymous with fine art lithography for over 150 years. From 1930, under the direction of the founder's grandson, Fernand Mourlot, leading artists were invited to the studio to collaborate on traditional limestone lithography. For painters like Calder, Dufy, Léger, Chagall and Braque, the medium provided an exciting new form of expression. Closely assisted by Mourlot's artisan-printers, artists were encouraged to work directly on the limestones creating original, handcrafted lithograph editions and exhibition posters.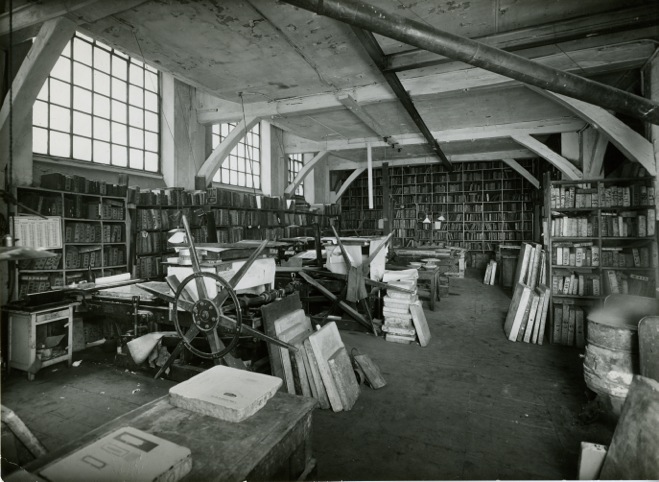 Atelier Mourlot c.1950
Under the influence of Fernand Mourlot, the art poster was born. Displayed on Europe's bustling city streets, these works could reach a wider audience than offered by galleries. Quickly recognising this opportunity, many artists spent considerable time and energy on their poster designs. Most famously, Picasso, who became obsessed with the medium, produced nearly 400 lithographs over 20 years. 
In 1967, Fernand's son, Jacques Mourlot opened a new print shop on Bank Street in New York. This branch of the master printers furthered the pioneering work of the Parisian studio through collaboration with American artists. While the studio closed in 1999, today Fernand's grandson Eric Mourlot continues the legacy of the print shop through Galerie Mourlot.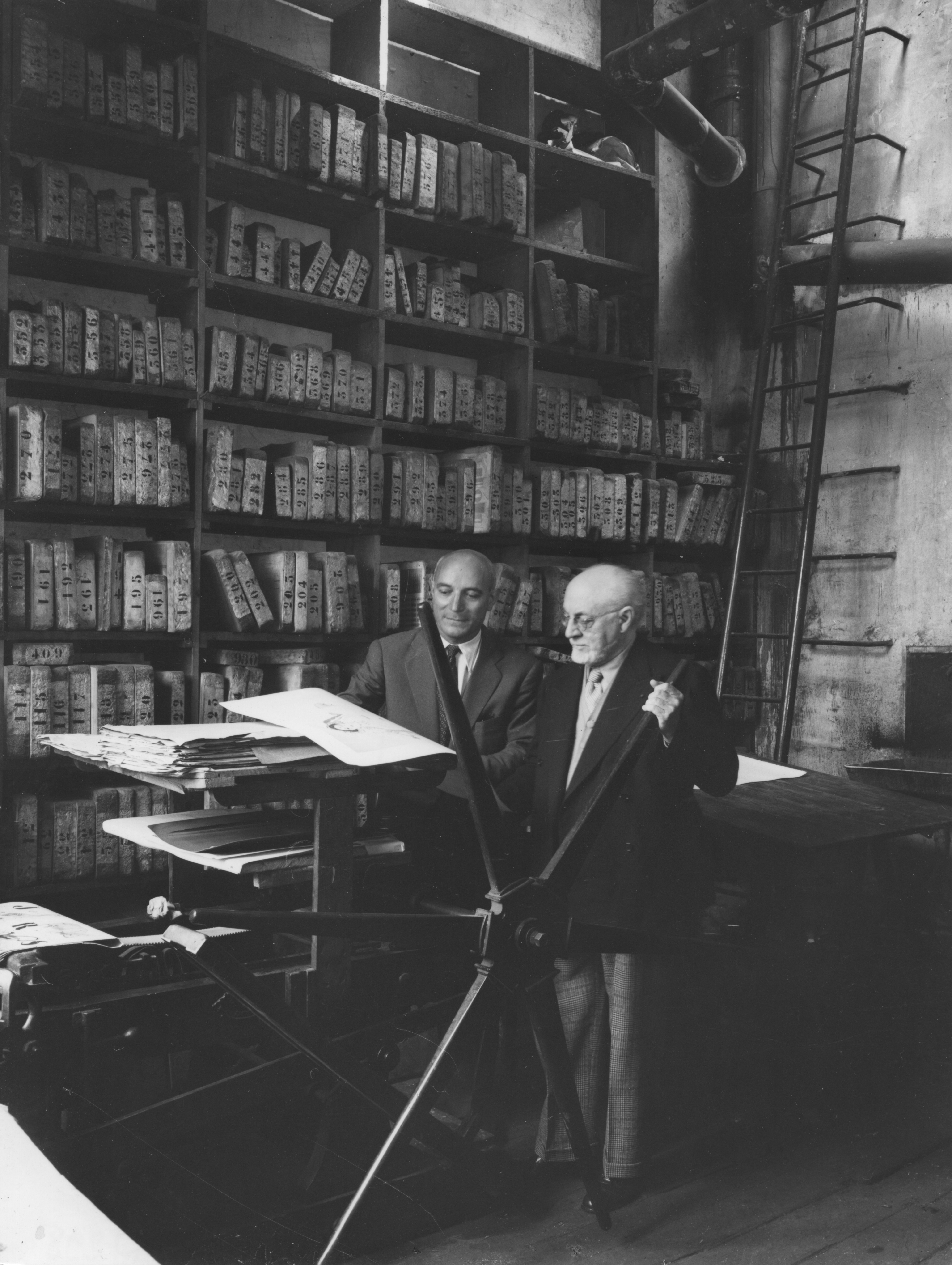 Henri Matisse and Fernand Mourlot
Henri Matisse's first collaboration with Atelier Mourlot was an exhibition poster in 1937, and by the end of the process, the artist was so thrilled with the lithographic print that he immediately wanted to make another. From then onwards, Matisse continued to produce original prints at the Mourlot studio despite ill health in his later years. He even began the trend of signing his name in black ink that would become the trademark of all Mourlot lithographs.