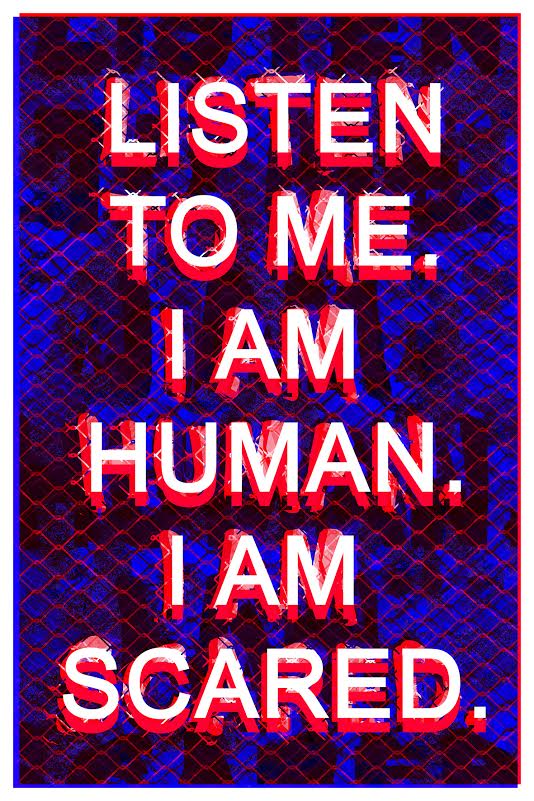 The NGO Refugee Rescue is based in Lesvos, Greece, helping thousands of refugees fleeing violence, war and persecution. As the last professional search and rescue organisation there, it urgently needs your help.
The collectible 3-colour hand-printed silkscreen limited edition of 30 'Listen to me I am human I am scared' will be available for £130 on kingandmcgaw.com with all proceeds going to Refugee Rescue.
This work was originally part of Journeys Festival in October this year as a public artwork by Mark Titchner in collaboration with 'United For Change', an advocacy group with asylum seekers and refugees in Manchester. This is the first time the important work of art has been made available as a print.
"Christmas, is a time where people should think more about those that need our help. It is important people are still aware of the struggles of refugees and how the NGO Refugee Rescue tries to alleviate some of the suffering on their long torturous journey," says Jude Bennett, Co-Founder and CEO of Refugee Rescue.
Since Refugee Rescue started in 2016, they have helped more than 6000 people by assisting them either at sea or land. This forgotten crisis is far from being over, this poster is a powerful statement in support of the cause and buying it directly helps those in need.