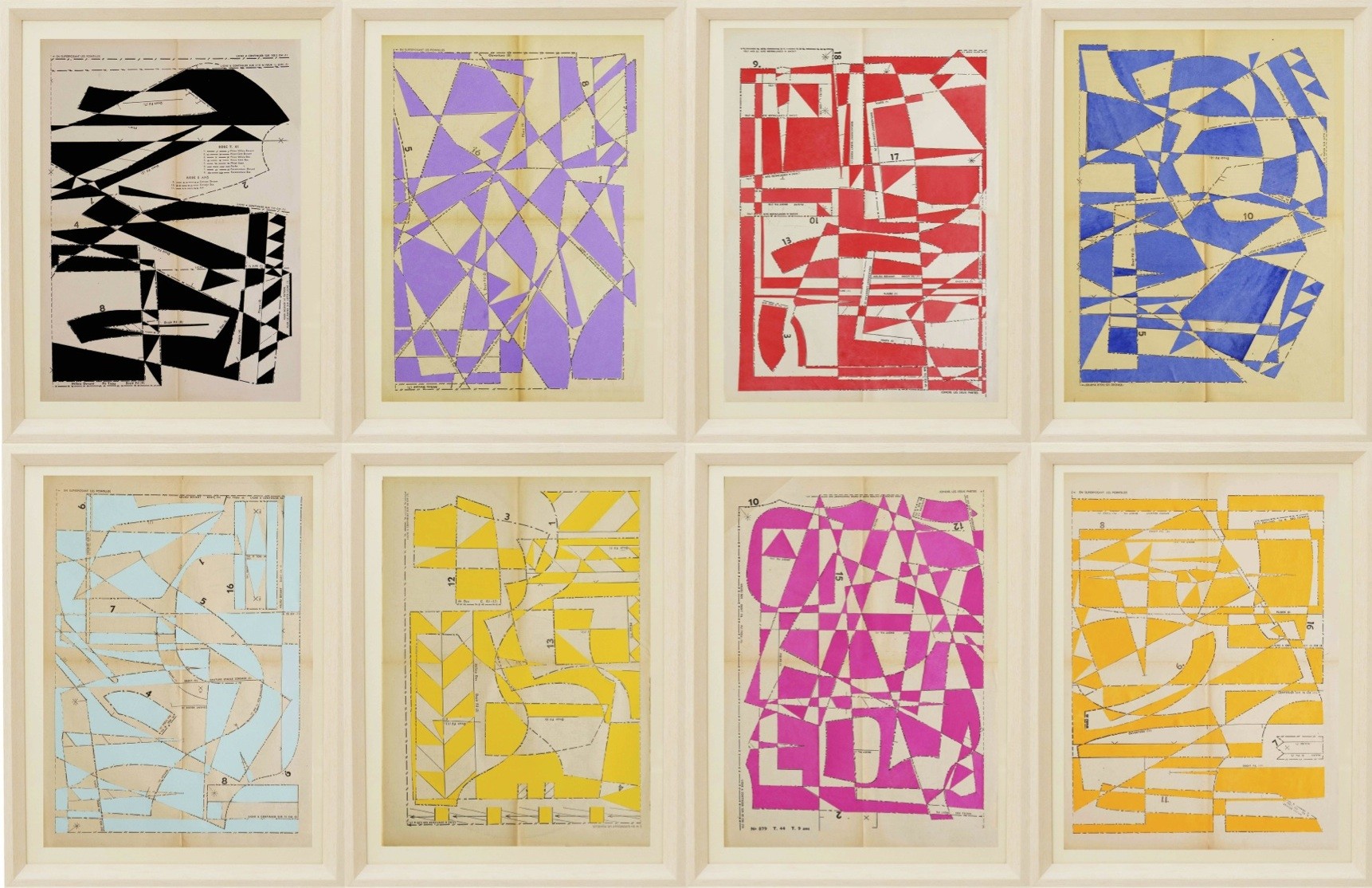 Free exhibition, Members Area, 14 July – 21 October 2016
We're excited to announce our rising artist, Hormazd Narielwalla, will be exhibiting at Southbank Centre this summer.
Lost Gardens, a specially commissioned body of 12 artworks, will be on display on the upper level, overlooking the iconic riverfront.
The works originate from the artist's childhood memories of a rose garden in Pune, India. For the artist, the idyllic spot he visited with his mother represented a place of solace, contemplation, and unity. Tragically the garden was sold and the rose beds built over during a period of economic expansion.
Narielwalla's collages are based on antique French sewing patterns. Geometrical shapes arise out of found historical material and a visual narrative of a garden emerges. The works invite the viewer on a contemplative promenade experience. The art triggers reflections ranging from personal experiences of loss to the current political destruction of community and culture.
To find out more about Hormazd Narielwalla check out our interview with him here.