Transporting you back to the magic of childhood, meet our new collection of vintage Flower Fairies. Chiming nicely with the fairy tale theme at this year's Chelsea Flower Show, the beautiful vintage prints combine a fantasy world with real botanical accuracy.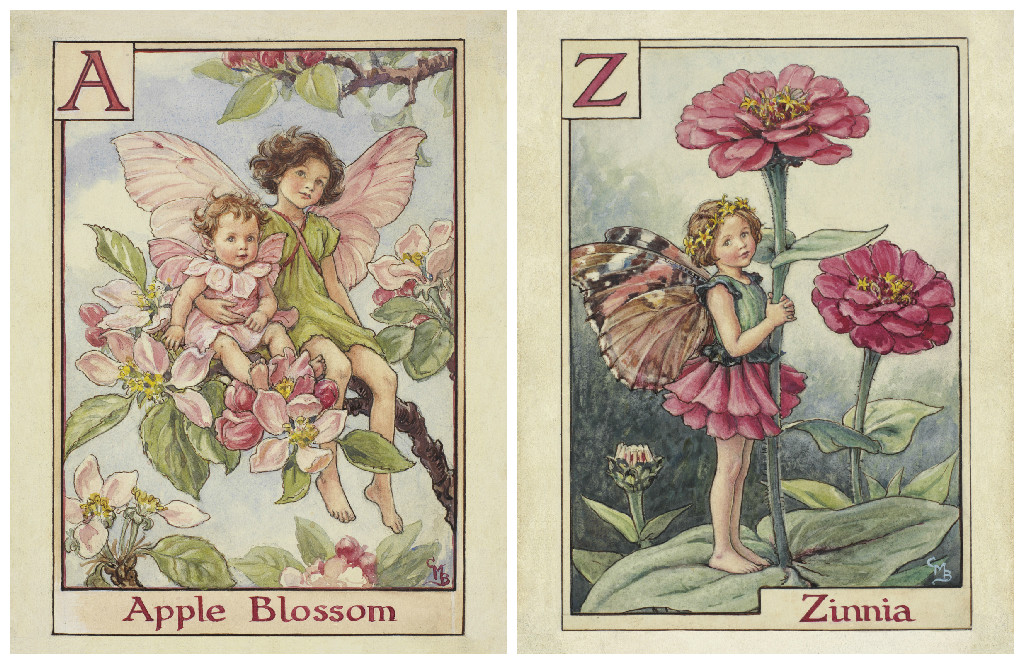 Apple Blossom Fairy and Zinnia Fairy by Cicely Mary Barker
Created by the quiet, unassuming artist, Cicely Mary Barker, the illustrations have become much-loved by children and adults alike. Today, thirty years after her death, Barker's work continues to delight people across the world, but what makes the illustrations so special?
While the subject matters are magical, their charm lies in the accuracy of the illustrations. Barker always used real-life models for her paintings, often from the nursery her sister Dorothy ran in their family home as well as the young girl, Gladys Tidy, who came to the house every Saturday to do housework. Getting the model to hold the flower, twig or blossom, Barker could be sure of the accuracy of texture and form, her only alteration was in drawing the plant the same size as the child. If she didn't have the plant to hand she enlisted the help of Kew Gardens who would provide her with specimens to paint.
Influenced by the Pre-Raphaelites, Barker believed in working directly from nature, as she wrote herself:
"So let me say quite plainly, that I have drawn all the plants and flowers very carefully, from real ones; and everything that I have said about them is true as I could make it. But I have never seen a fairy; the fairies and all about them are just 'pretend'."
In the most faithful reproduction since they were originally published in 1923, our collection of the much-loved illustrations will instil a sense of magic and charm into your home. We've picked out our favourite fairies from the A-Z series: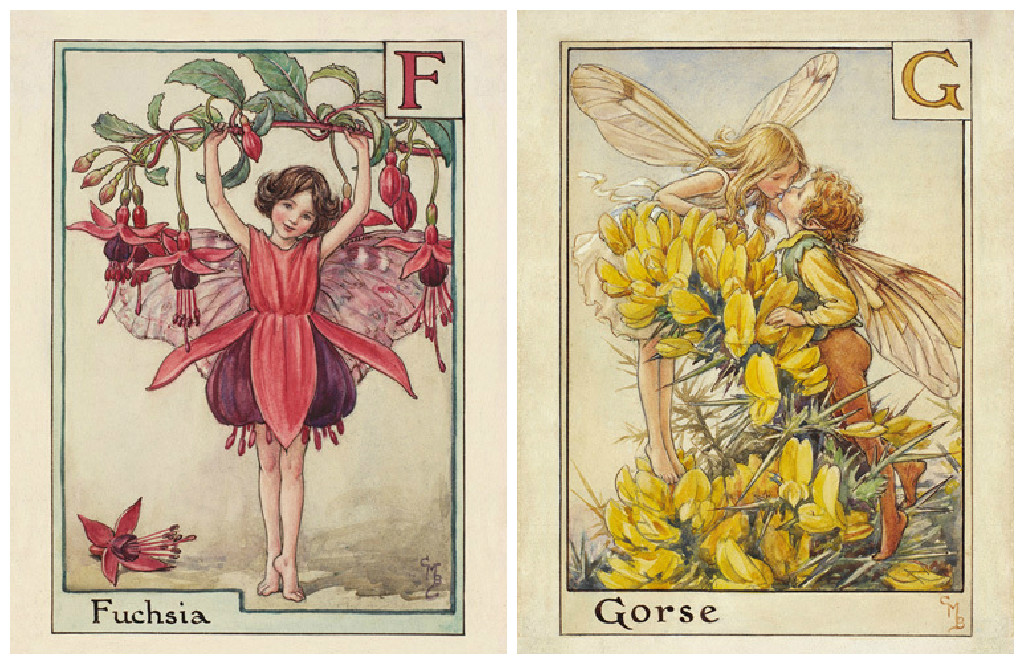 Fuchsia Fairy and Gorse Fairies by Cicely Mary Barker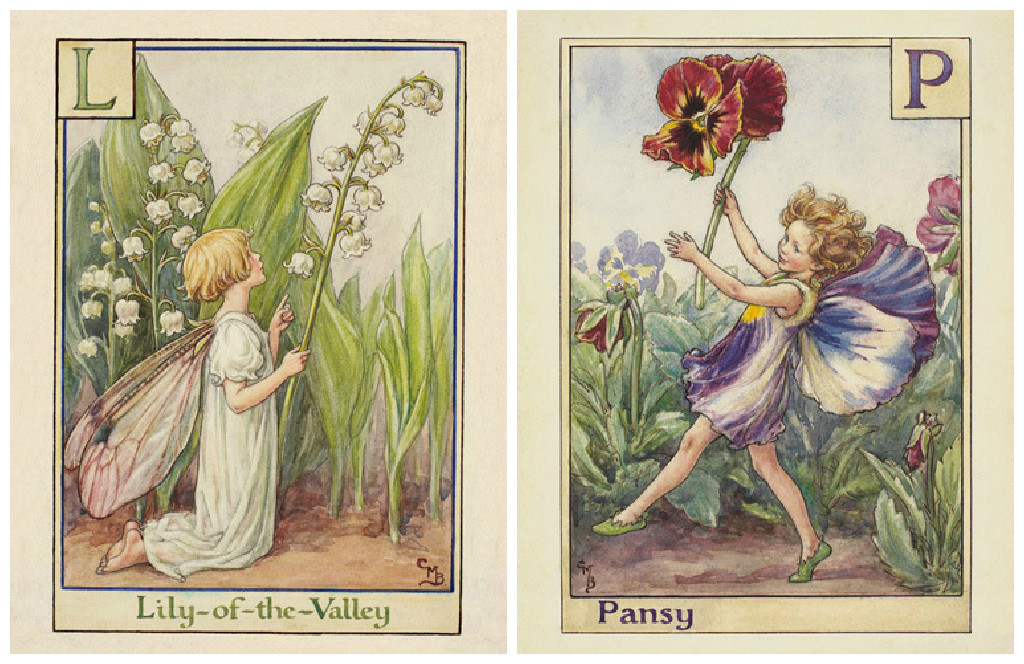 Lily-of-the-Valley Fairy and Pansy Fairy by Cicely Mary Barker
Explore the vintage Flower Fairies collection or discover tips for decorating with floral art prints.