Abstract cut- outs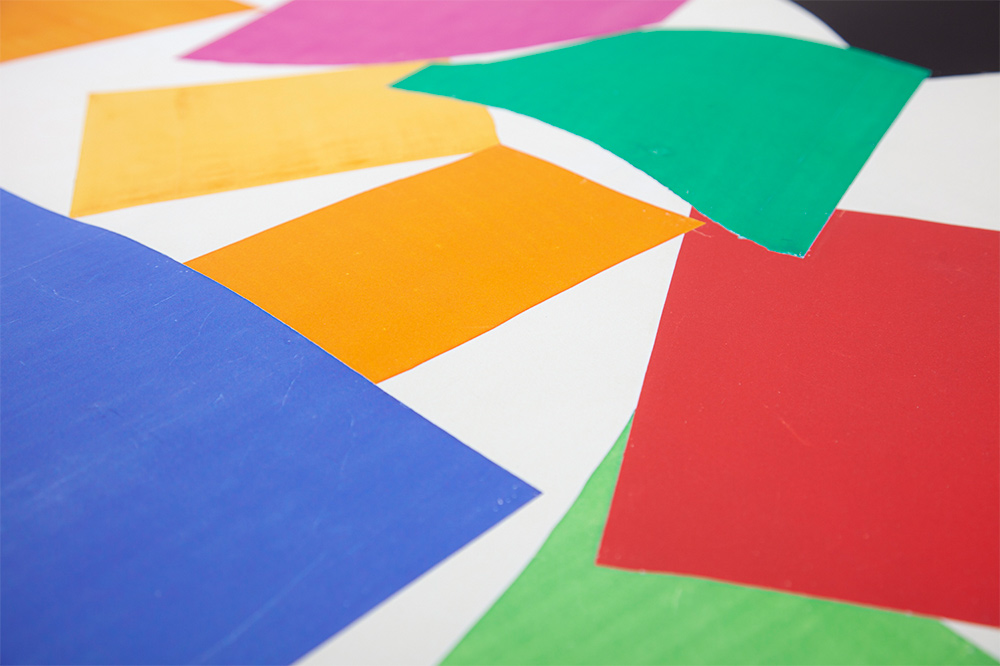 Close up of The Snail, £340 framed
From the 1930s onwards, Matisse's ill health made it harder for him to paint and had to use a wheelchair. He began to cut out paper shapes to create collages so by the late 1940s paper became his primary art material. 
He would quickly cut out coloured paper - the originals still show pencil lines and scissor marks. Although abstract with simplified forms, he created a unique way of depicting the natural world including figures, animals and plants. Many regard the cut-outs as the pinnacle of his career; a culmination of a life exploring glorious colour and form.
In Polynesie, La Mer, 1946 (our silkscreen print which originally used the cut gouache method), paper shapes were pinned to the walls of Matisse's studio-residence, surrounding him with colourful motifs which he would constantly rearrange to his liking.