Are there any other artists in particular whoe inspire you?
The artists I admire cover a pretty broad range of time, style and techniques. Some of the artists that have really made a home in my mind are Cressida Campbell, Mary Delany, Louise Bourgeois, Nyapanyapa Yunupinju, Kiki Smith, the quilters of Gees Bend and Makota Kagoshima. 
I also really enjoy looking at the art of Modernists and, of course, I also love watching my kids paint. It is truly wonderful and educational!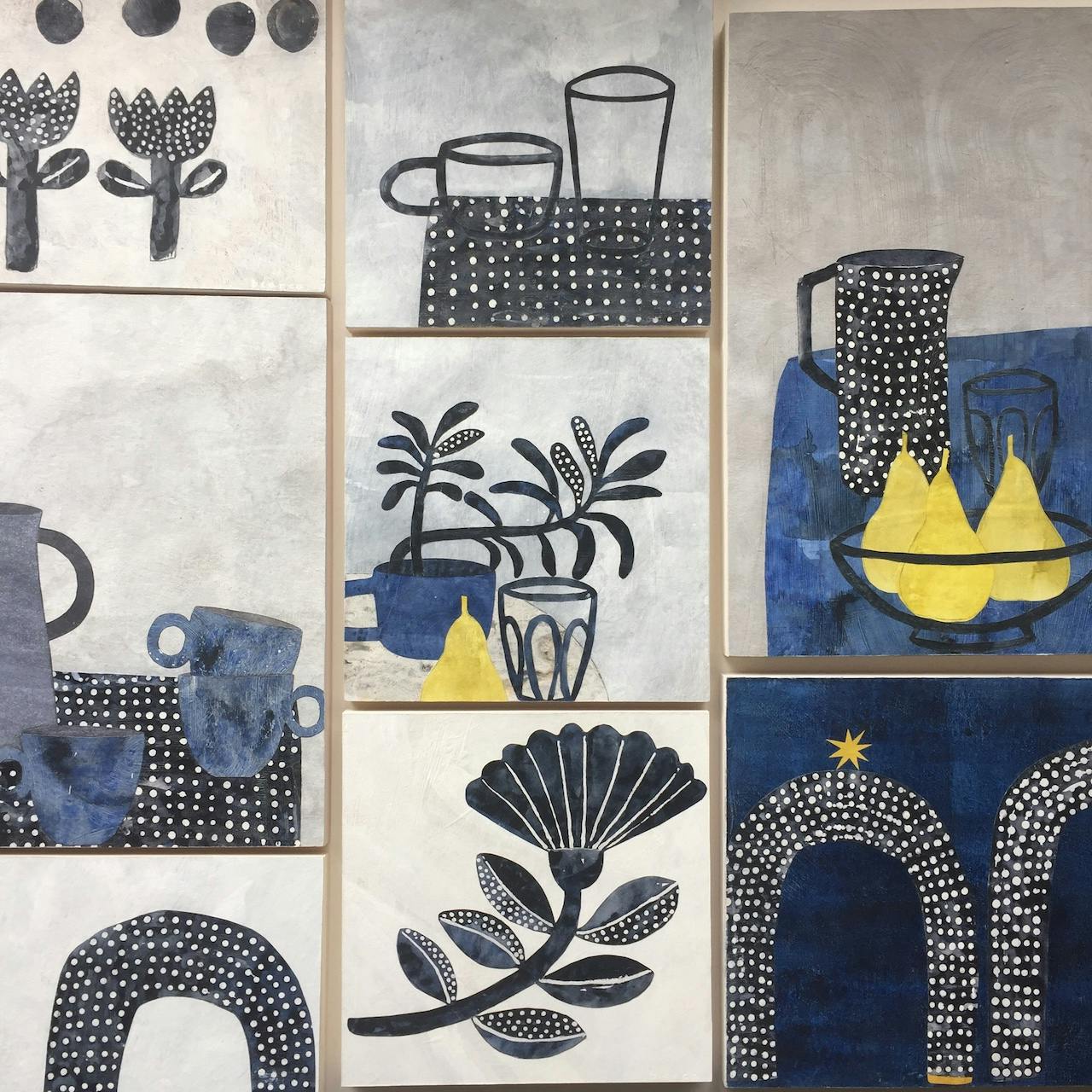 A selection of Bianca Harrington's still life paintings
What kind of art do you hang on your walls at home?
We own a bit of a mix. My partner is an illustrator so he is naturally drawn to illustrative artists such as Rovina Cai and Amy Sol. I am lucky enough to have an etching by Nyapanyapa Yunupinju which I love and some gorgeous work by Emily Besser amongst others.
Where do you see yourself in 5 years' time? 
Still exploring, practising and evolving! I hope to make more work with the time I will gain when both of my kids start school in a couple of years.
Although I've been a maker forever I'm really only at the beginning of this painting chapter. I'd like to aim for a solo show someday.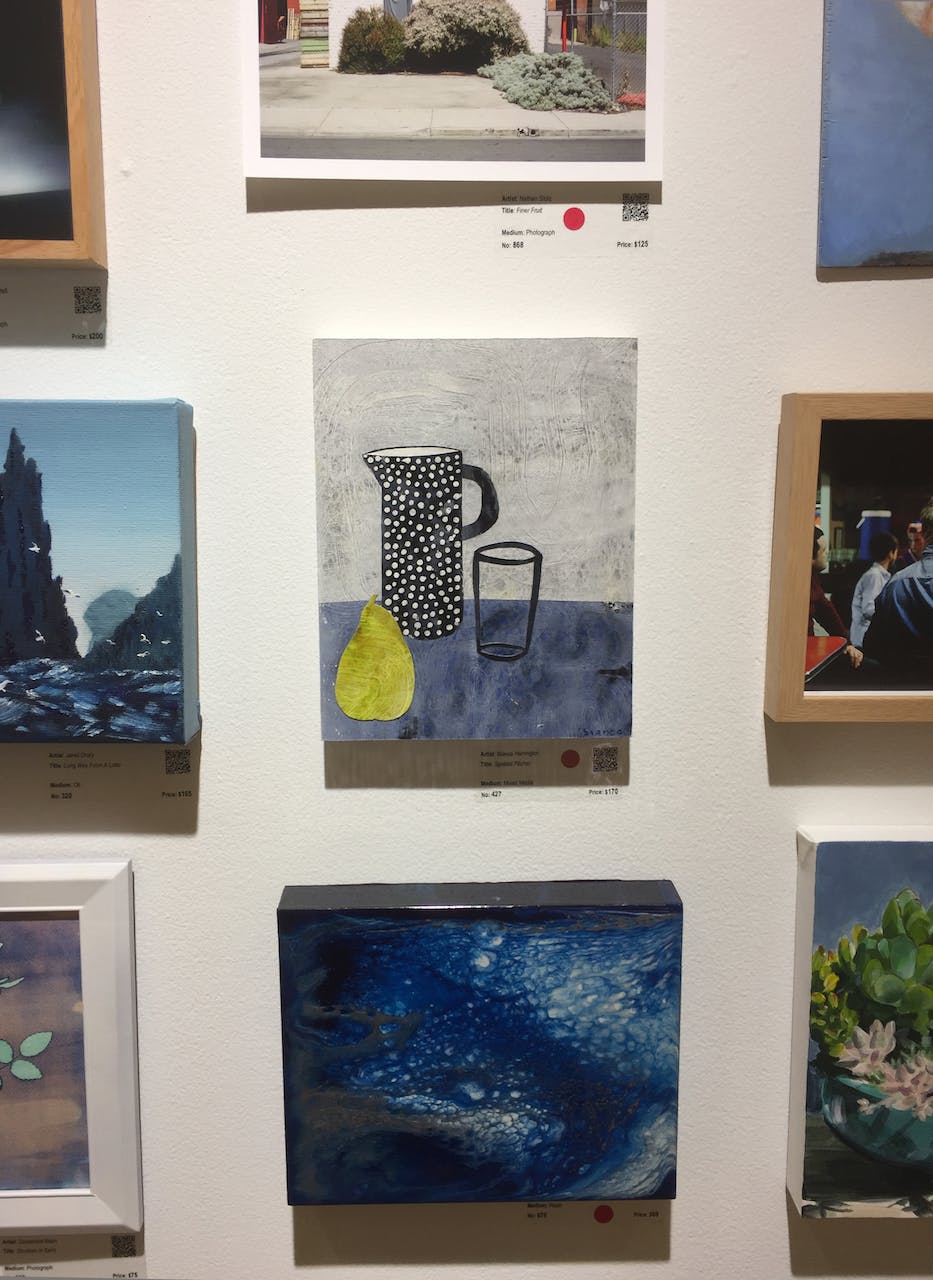 An exhibition wall featuring one of Bianca Harrington's still life paintings
What do you think the challenges are for artists now?
Although the internet has been the best tool for achieving worldwide exposure, it can also make you feel like a single drop in an ocean of artists!
I think that it is generally easier to be an artist now than ever before and institutions are finally noticing the big holes in their collections and knowledge of artists that are not men! 
How would you describe the life of an artist in less than 5 words?
Contemplative. Privileged. Expressive. Resilient. Brave