A creative art studio combining the talents of Kristina Sostarko and Jason Odd, welcome to the wonderful world of Inaluxe.
Living and working in a small town close to the Grampians National Park in Victoria, Australia, the tranquil locale of their home is reflected in their works of art. A fusion of organic shapes and harmonious colour palettes depict mindfulness in image form. From laser beam cats to abstract geometrics, their eclectic array of contemporary, eye-popping designs is perhaps the very reason Inaluxe is our most popular collection.
Now, to further indulge your senses we bring you an exclusive interview with the dynamic duo.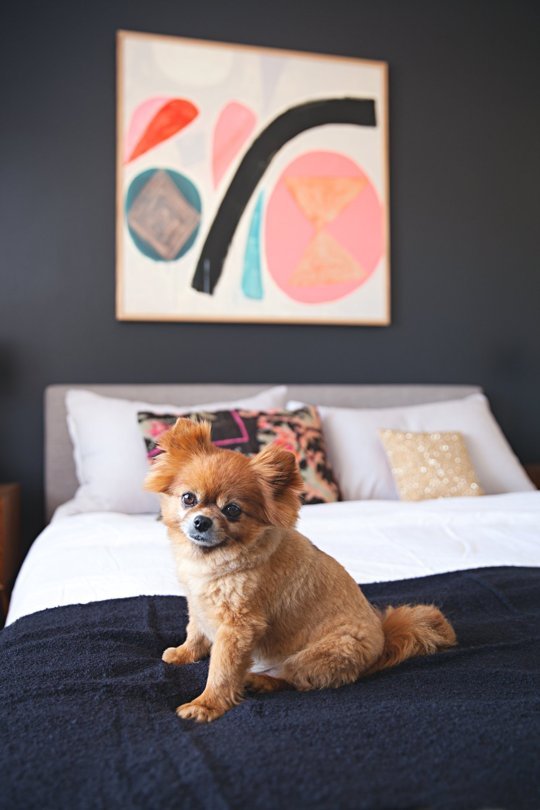 Kibi the Dog. Photograph by Natalie Jeffcott for Apartment Therapy
How did you both meet?
The story of how we got here goes back to 1992 when we met in art school in Ballarat, Victoria. Jason was a year above me, majoring in drawing, and my major was painting.  Being part of the art school crowd, we would bump into one another at different social events until we finally became friends almost a year later. We found we both had a passion for information, whether it was art history, music, or film, we'd spend hours talking about everything but the kitchen sink. I think this need for learning was the foundation of our friendship, and is true today more than ever. Our interests quite often sit on opposing sides, and rather than this being a hindrance, it inspires our work. We have the best talks, and of course, sometimes fiery debates!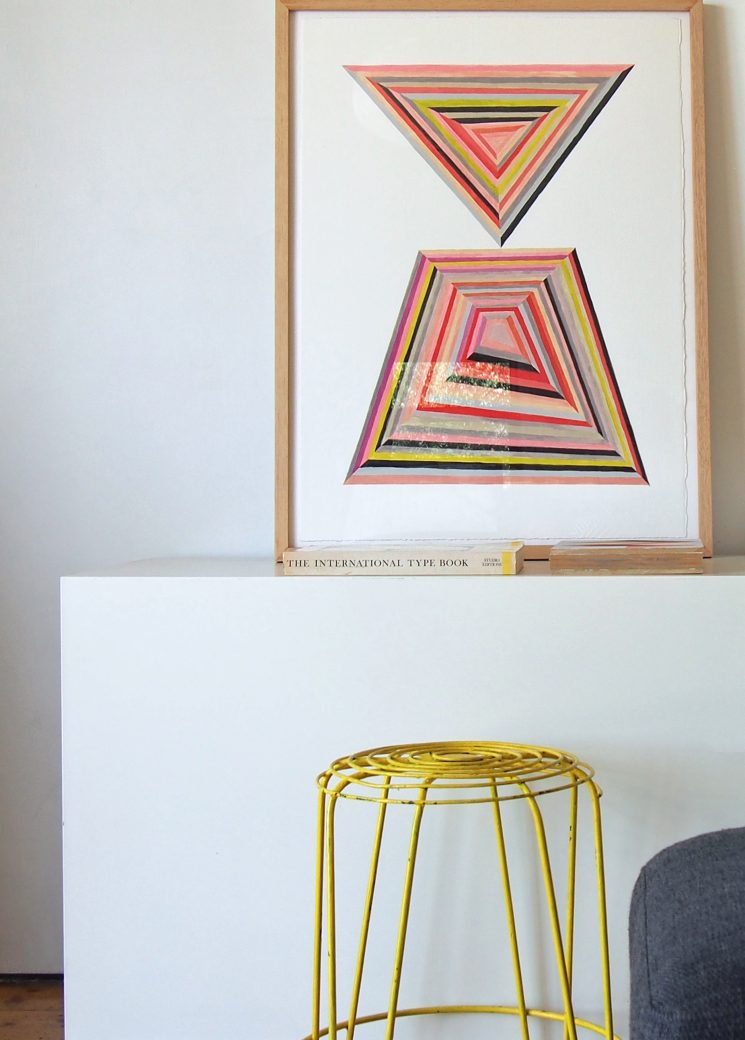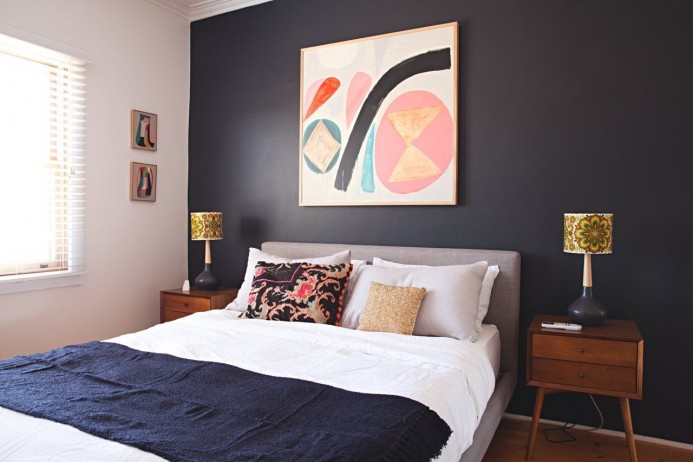 Where do you call home?
We live and work in the Grampians in Victoria, Australia. We've been here for six years now. It's lush, full of native vegetation, and with the Grampians National Park being so close, we are spoilt for scenery. The landscape is dotted with Gum Trees, and native wildlife including a plethora of birds, Kangaroos, and Wallabies, amongst many others – too many to mention by name. Prior to this we lived in Melbourne for fifteen years.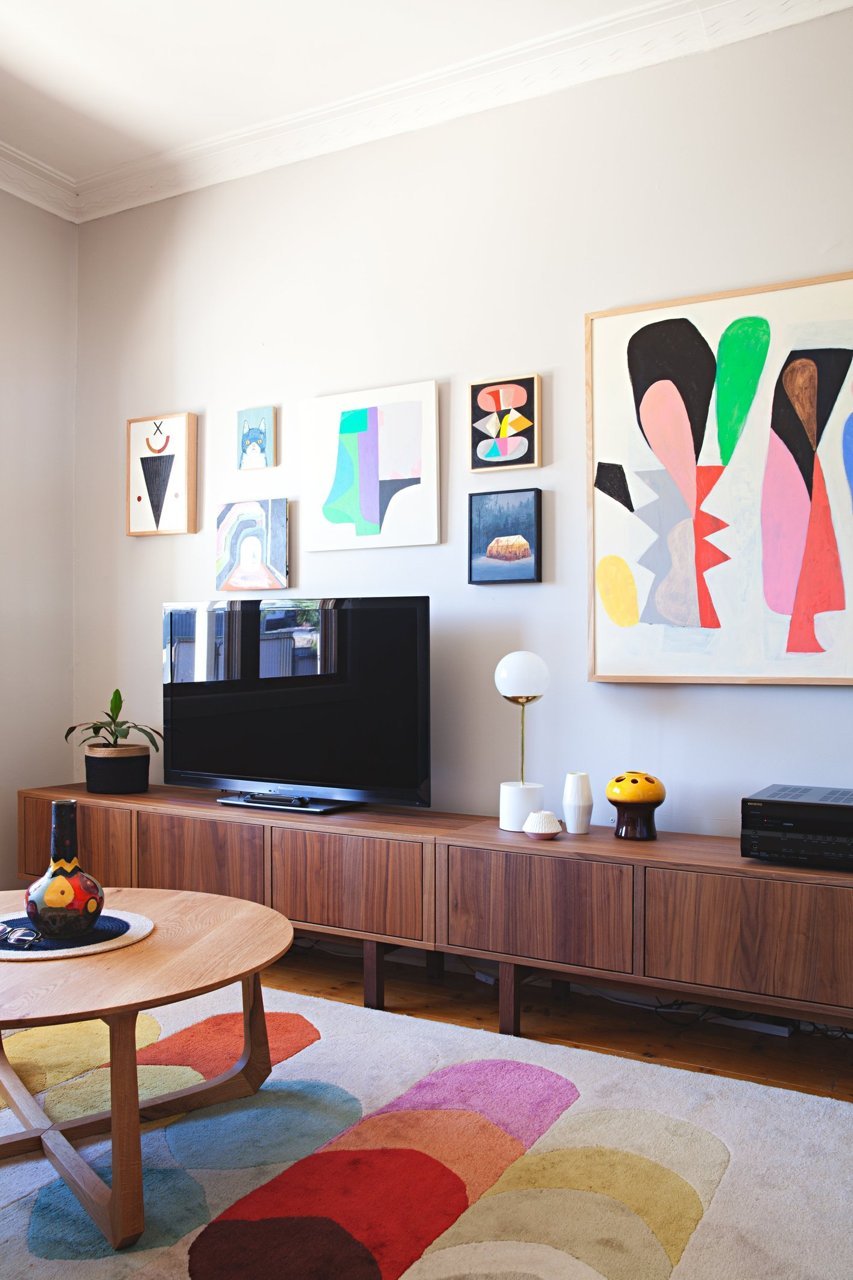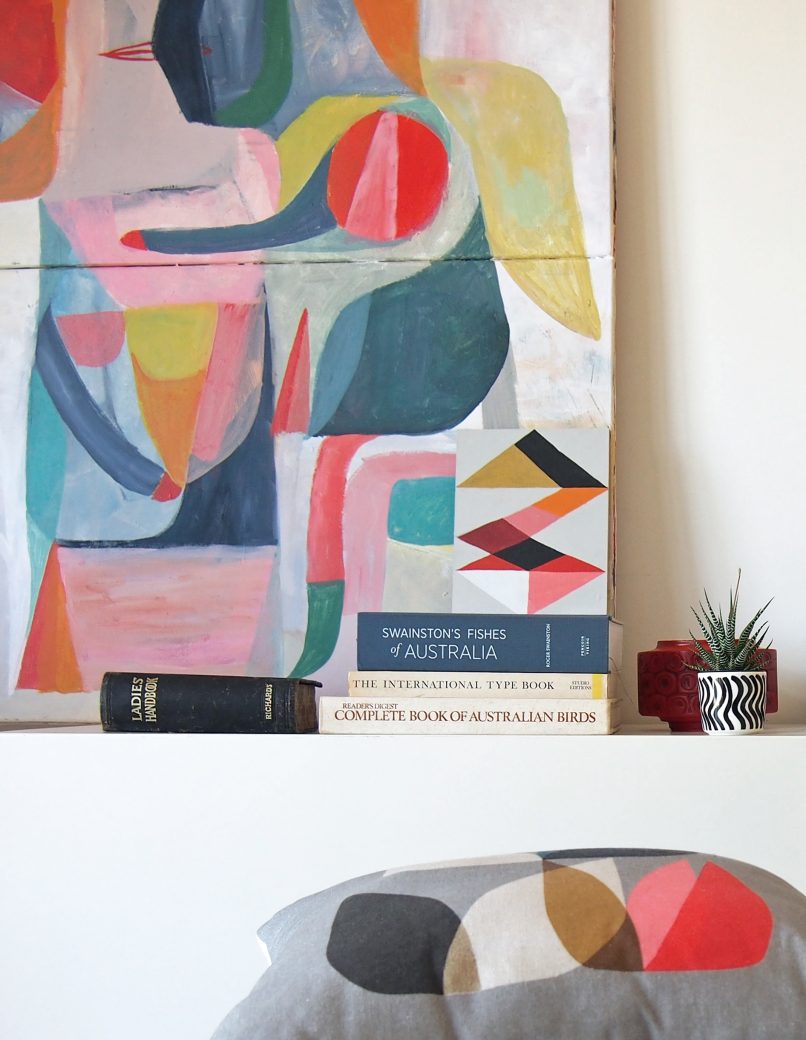 Where do you escape to?
We love to explore the local area. Daylesford is one of our favourite places, as well as Dunkeld, and any place with the ocean is perfect, but only during the cooler months. The beach in summer is way too busy, and there's nothing quite like the sea on a stormy day.
When people ask what do you do, how do you answer?
We tell them we're self-employed artists. That's the short version. The long version goes into the collaborations, art, details of where we work, and so on.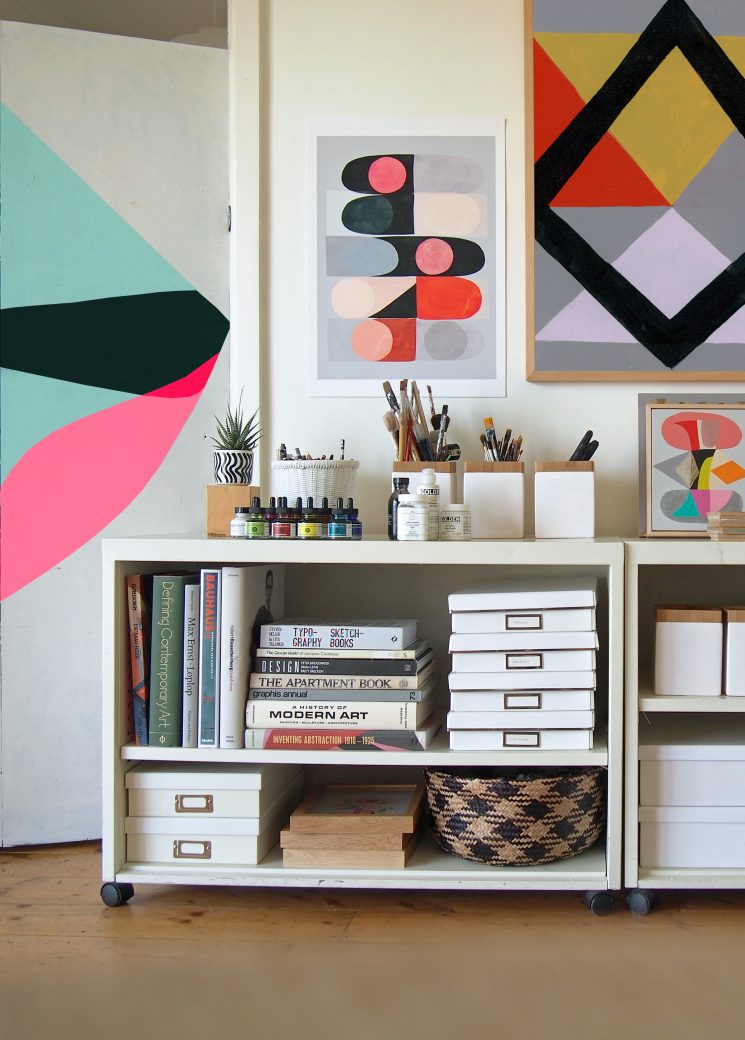 What are you currently reading, listening to or looking at to inspire you?
Jason: currently reading "The Man In The High Castle" by Philip K Dick, listening to Miles Davis, The Flying Burrito Brothers, and reading several rock music biographies.
Kristina: currently pouring through a range of books all about gardening.  "Gardening Australia" magazine,  "Dry Gardening Australia" by Jonathan Garner, and "The Gardenist" by Michael McCoy.  Listening to David Bowie, Miles Davis, Thelonius Monk, and John Coltrane.
What artists influence your style?
There are many, but none in a specifically literal sense.  It's the process and artist as a person that inspires, and not necessarily their work, or a particular style.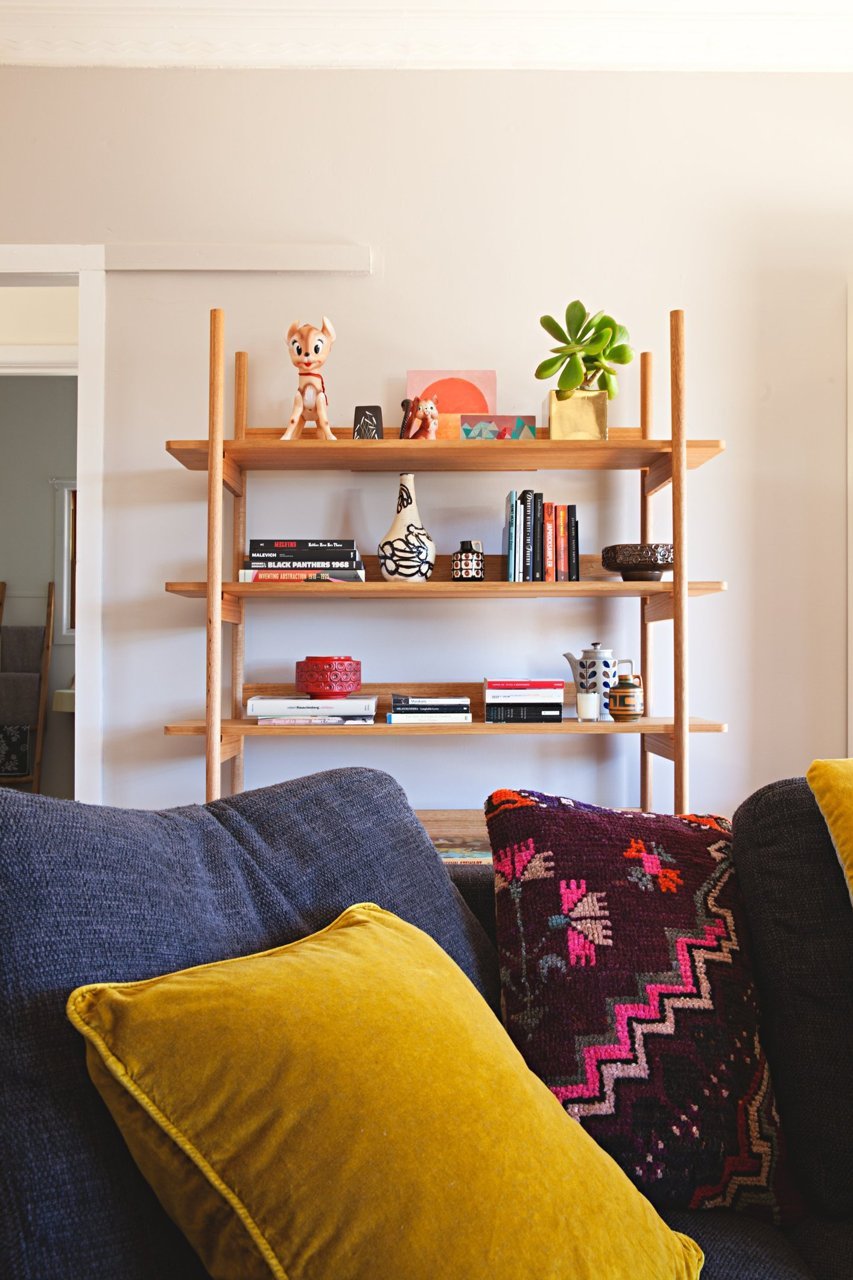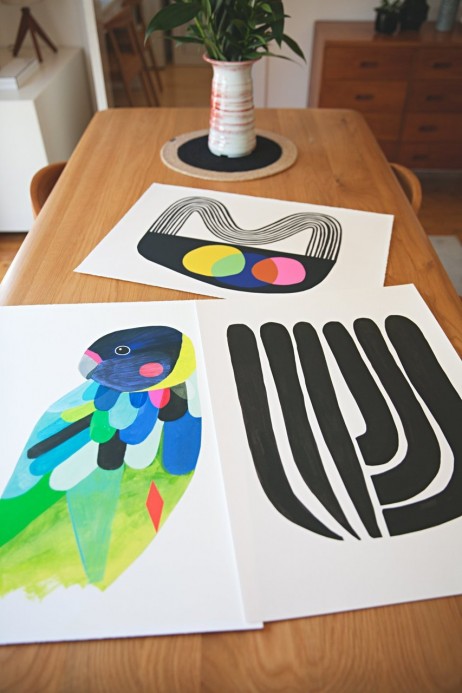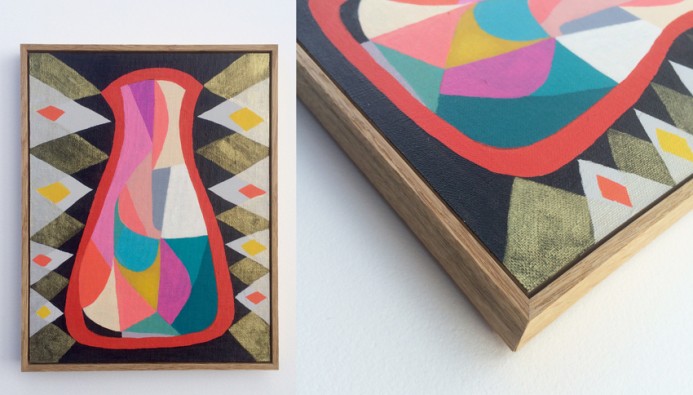 How important is it that your work tells a story?
There is no particular message, stories are a personal experience, and one of the realities about making art is that everyone's reaction will be different, depending on their perspective. It's wonderful because it makes the whole thing a personal adventure.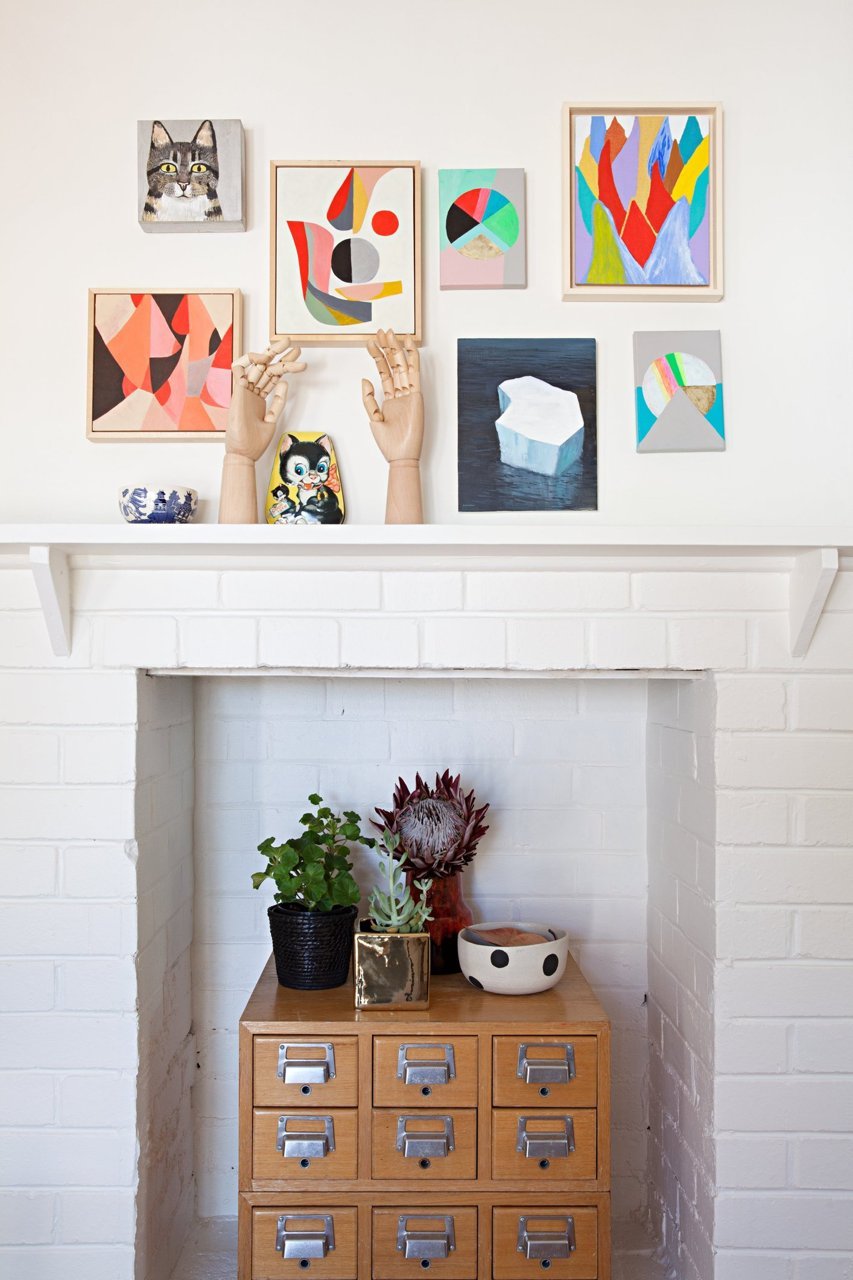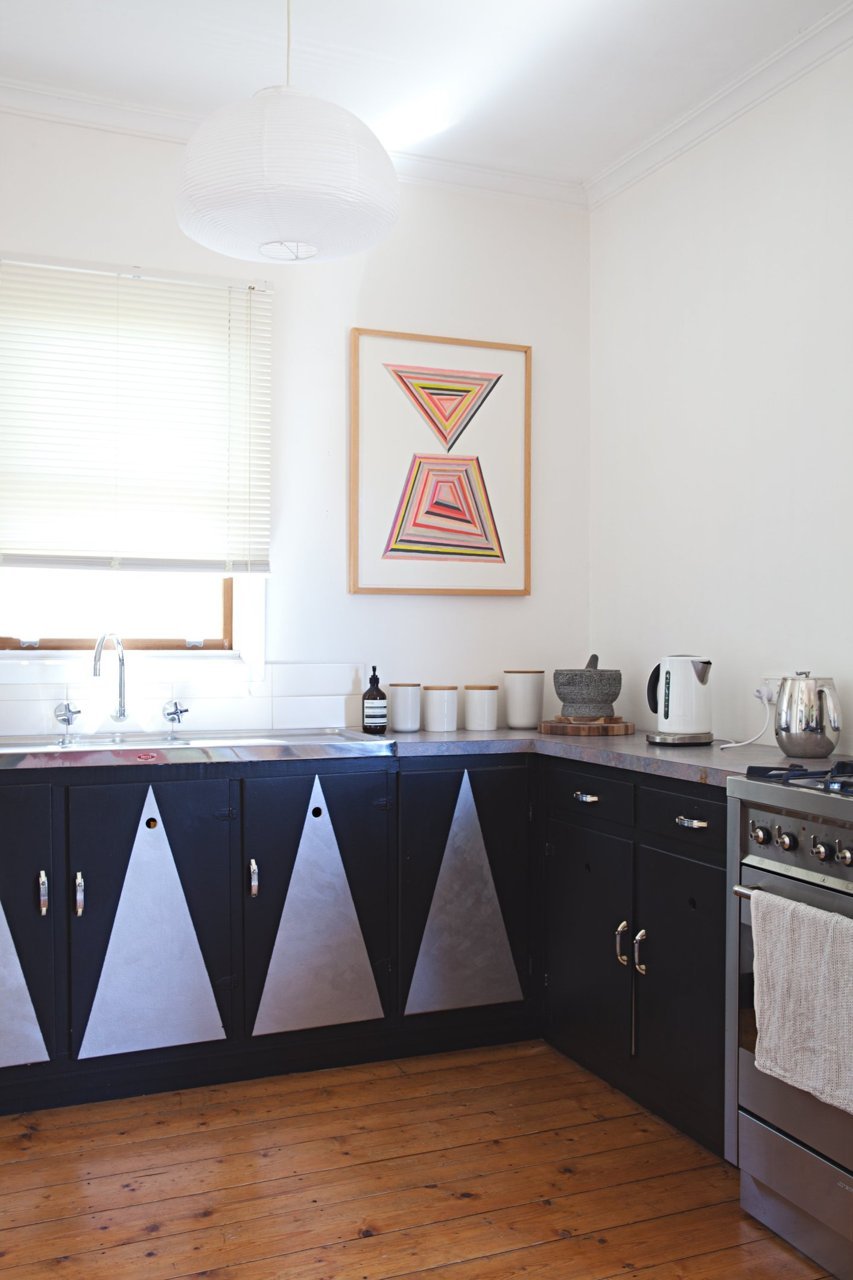 Can you explain a little about the methods in creating your artworks and the inputs you both have in the creative process?
There's really two ways of looking at this. One, is that we have an idea of what we're going to do, we might feel that we need a series of new birds, and then we might actually talk about what we'd like to represent. Then we start painting, each with their own idea, and then we see how we're going. The more literal creations, like the birds, are often reviewed and revised, quite often by both of us.
On the other hand, the abstracts are true to form, there's no plan or agenda other than to make art. We keep pushing shapes until they take us somewhere.
So there you have it, some of our work is more structured, at least by our standards, while other pieces are far more free form.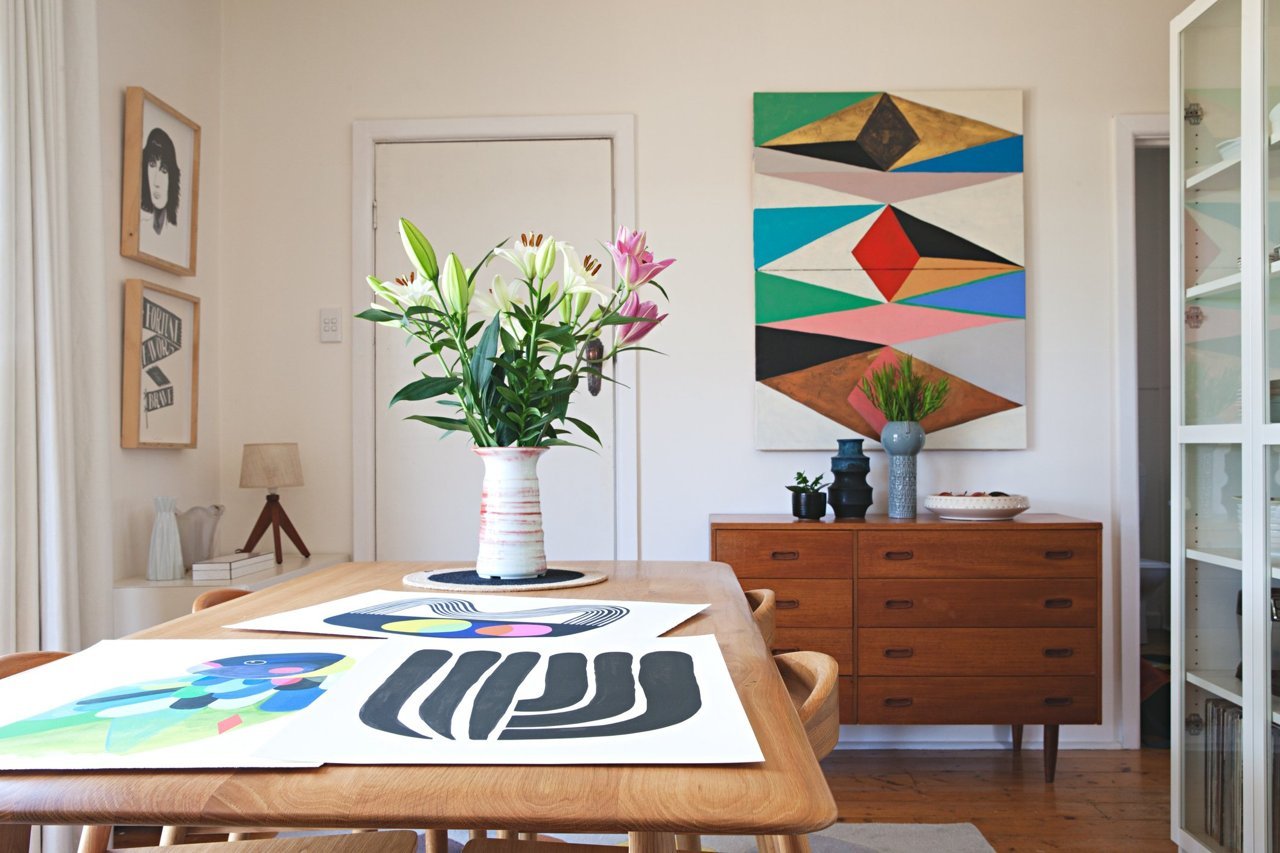 Which are your favourite prints from your collection and why?
Ha ha ha! Being asked about which of our works is our favourite is kind of like asking people whether they have favourite children, they might, but they won't admit it. Besides, each piece we've created has its own undeniably special qualities. In other words, we love all our babies.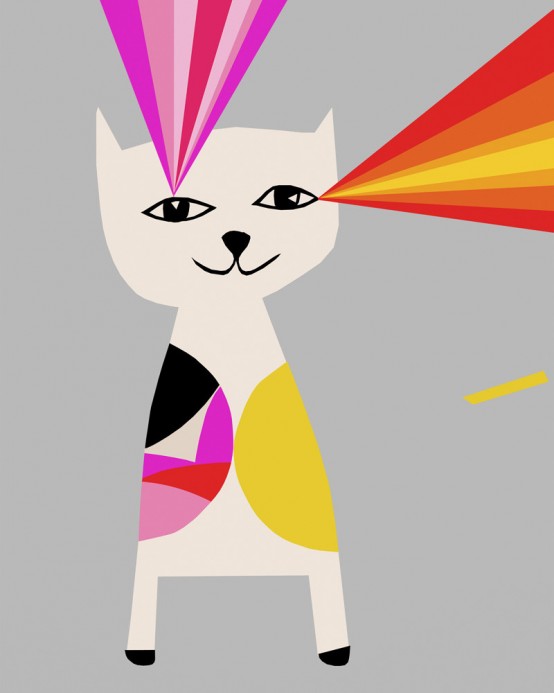 Laser Beams by Inaluxe, from £14.95 unframed
Also, this Laser Beam cat is incredible! What inspired you to draw this little guy?
I think like all of our designs, he evolved in his own way.  There's the initial idea, and the end result is one that happens along the way.  The process is a very intuitive one.  This little guy had a certain glint in his eye which just begged for some laser beams, and so the story goes… he got some.  Besides, who are we to say no to a cute kitty!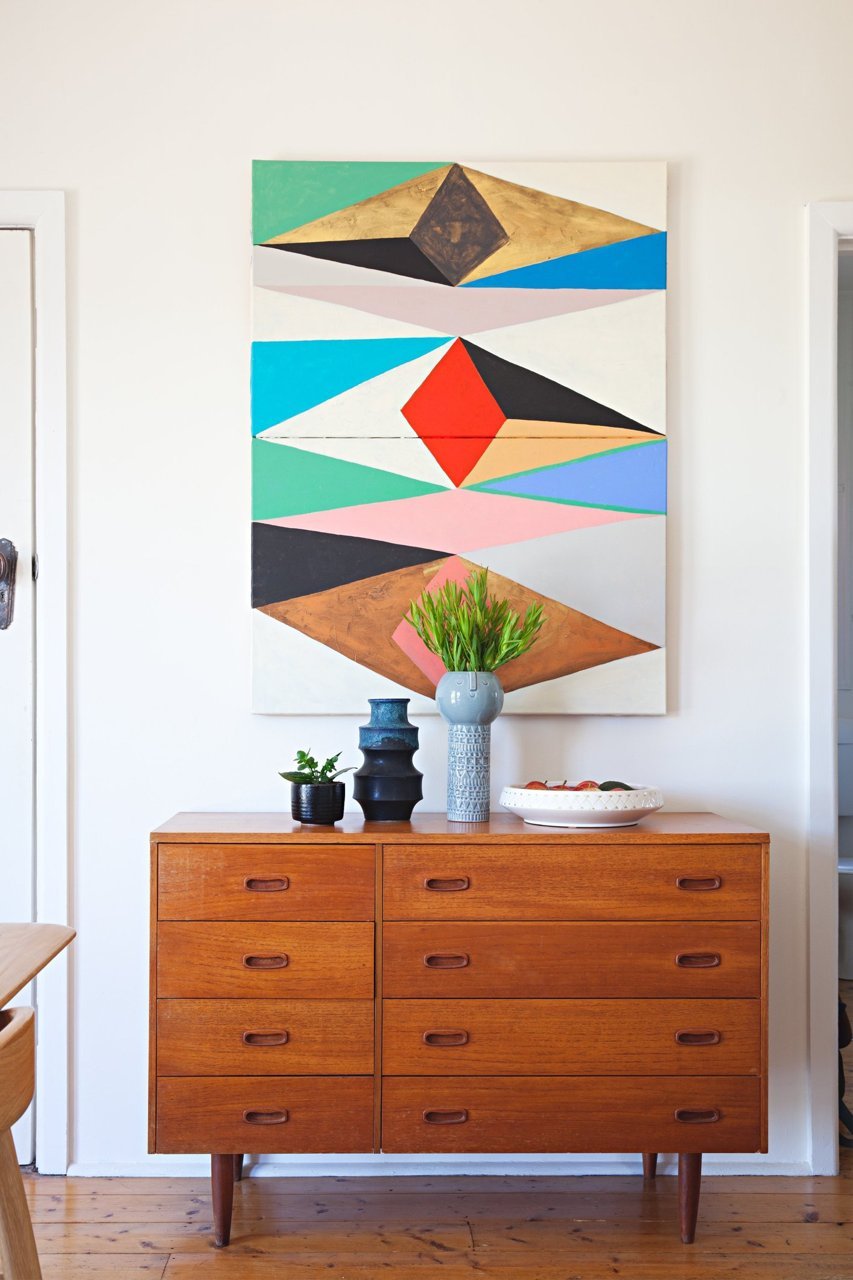 What are you working on now? Have you got any new projects/ exhibitions on the horizon?
There are several group exhibitions we are working on at the moment, both locally and internationally showing this year, and into 2017. As well as this, we're working on the 2017 designs for the Earth Greetings & Inaluxe stationery collaboration.  This is always fun to work on as we get to share our passion for all things Native Australian, and while we enjoy creating the designs, it's also an opportunity to highlight the endangered reality of some of our most precious native animals.  We're both passionate about conservation, and ensuring the native habitat of all creatures great and small.
New Inaluxe designs and collaborations are also big on the agenda for the next year.
Photo credits: Natalie Jeffcott for Apartment Therapy
Shop the Inaluxe collection