What are the main themes to your work?
 Language, artifice and memories are recurrent themes.
Do you draw on personal experiences?
 Very much so. That said, I always try to present the personal through the lens of a larger cultural reference, be it a piece of literature, music or cinema. I try to open up the work to other points of view.
Do you have a current or past favourite piece of work of yours?
 I see my paintings partly as visual diaries, each piece encapsulates a particular moment in time and in that respect I cannot compare one with another. Each piece follows the last, and the latest piece I am working on always feels to be a step closer to whatever I am working towards. At the moment, I am engaging with paint differently, letting the brushwork show through so that the gesture of making the work is more apparent on the surface of the canvas. I was reading an interview of Maggie Hambling the other day where she was praising the quality of painting as something inherently alive regardless of the time it was painted. That really strikes a chord with me as I remember as a child going to the Louvre and seeing those massive Rubens in the Catherine de Medecis gallery. Up close, they are very expressive almost abstract works. Still very much alive 400 years later.
What other artists inspire you and who are your art heroes?
 I admire artists who take risks, have the confidence to carve a path for themselves. Artists who, surely but quietly, build a strong body of work over time, regardless of what is popular or praised in the art world. I am thinking of Robyn Denny, Howard Hodgkin, Sol Lewitt, Birger Carlstedt, Fernand Leger, David Larcher among others. And of course Dali, who might not be the most in vogue at the moment, and yet, looking back, already in the 1930s his work anticipated so many aspects that were then reused in Pop Art.
Are there any contemporary artists whose work you follow?
 I was listening to an interview of Tracey Emin lately in which she talked about the influence that Munch had on her, that was quite poignant. We are in an age where emotion is often faked in lieu of ideas, and when Emin talks there is nothing fake about it, the idea and feelings are completely inseparable. I also keep an eye on Cory Arcangel's practice. His hacked self-generated video pieces had a strong impact on me.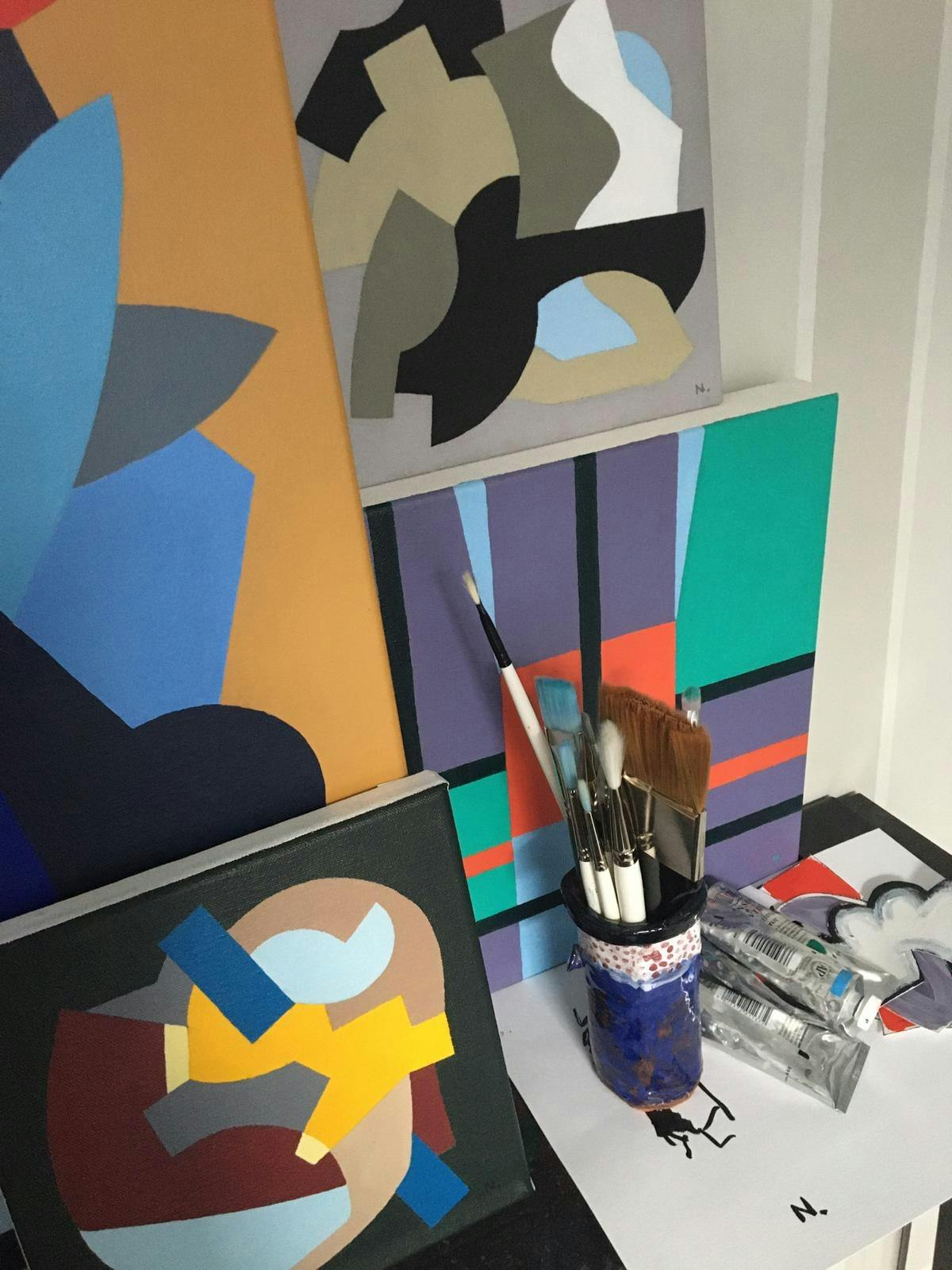 What art do you hang on your walls at home?
A whole mix of things, I moved into my current house two years ago and am already running out of wall space! I collect original contemporary paintings, but also 18th and 19th century paintings, prints, and exhibition posters. With artworks, it is love at first sight for me. I don't think twice, I just know that the piece resonates with me intellectually and emotionally right away. I don't always know why at first and there is often an alluring mystery to it. With time though, the reasons multiply. I like the juxtapositions of art from different eras and different media next to each other on a wall. Collecting art is a passion, and something deeply personal.
What have been the career highlights or achievements that you are proud of?
Being published by King & McGaw.
What are the challenges in being an artist now?
 I am a strong advocate of art schools, but I worry about the rising costs of art education, which puts an incredible amount of pressure on art students to be successful right from the start. The benefit of art school is that it gives you an opportunity to experiment and take risks that won't be able to take once you start working. It also provides you with a group of likeminded people with who you can have invaluable crits.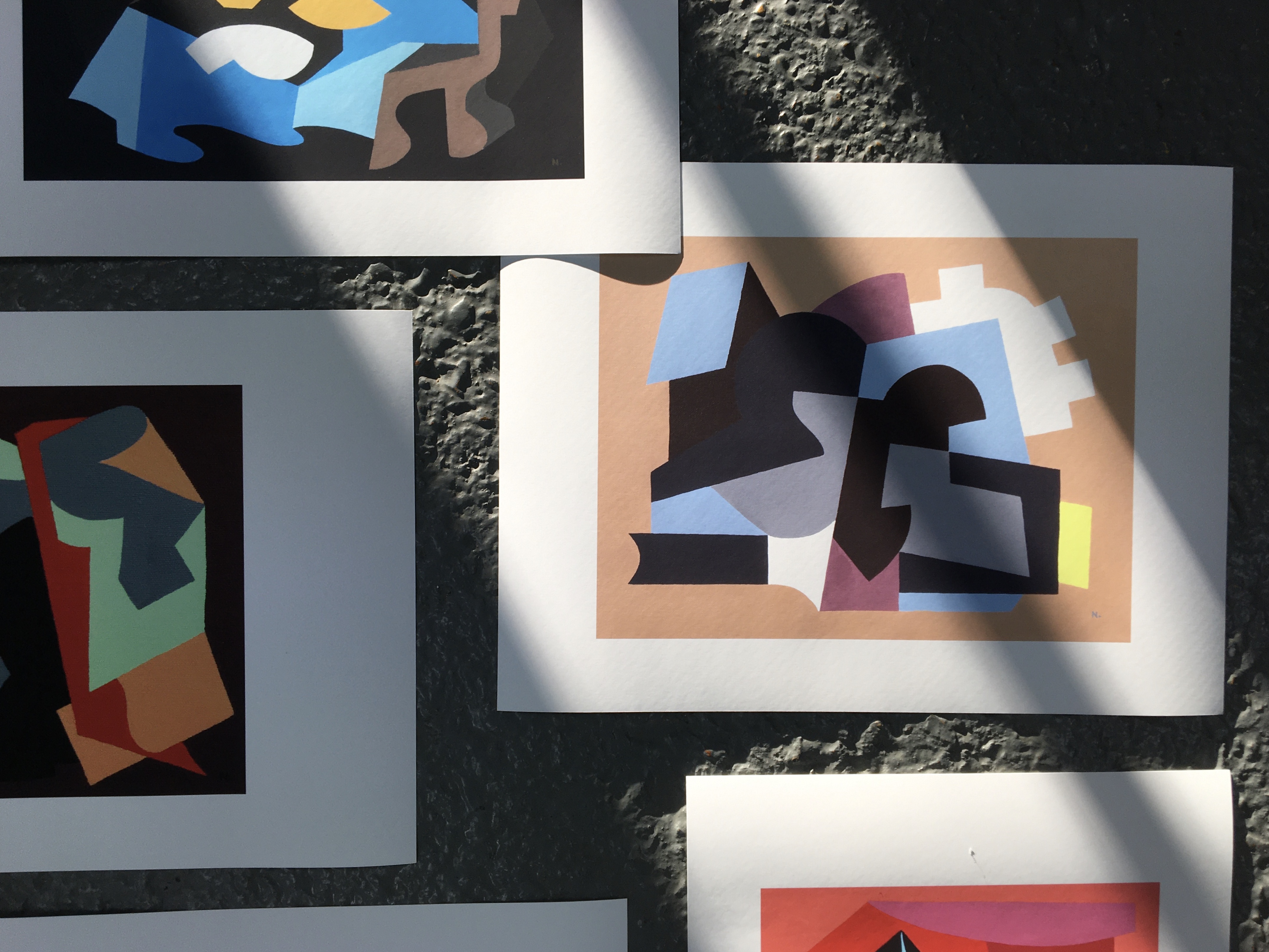 How would you describe the life of an artist in less than 5 words.
 It's more than 5 but I'll borrow these from Jean Cocteau: 'I am a lie that always tell the truth'.
Best piece of advice you've ever been given and by whom?
 Marie Rucki would often quote Nietsche and say 'Become who you are', it's not that easy…
Social Media - your thoughts?
 It's a tool. With the right eye and the right mind, it has to potential to be a remarkable medium. I was impressed by the work of Amalia Ulman Excellences & Perfections a couple of years ago. In that piece she completely turned the platform on its head and foresaw what Instagram would become.
It is a source of inspiration to see artists who are able to make use of the platform in surprising and innovative ways.