What materials do you use? 
I use a variety of inks, pins, brushes, sponges and water. I have a favourite pin I use to score the paper, I regularly turn the studio upside down looking for it!
Are there key themes to your work? 
Nature, ritual celebration, connectedness, faith, hope, joy. 
Do you draw on personal experiences? 
Yes. I like going to new places and being stirred in new ways, seeing what arises. I also look a lot at the people around me, my friendships and our shared  experiences.
Do you have a current favourite piece of work of yours? 
I made some large scale cyanotypes during lockdown with my friend, artist  Diego Valente which I love! I'll definitely be exploring that more.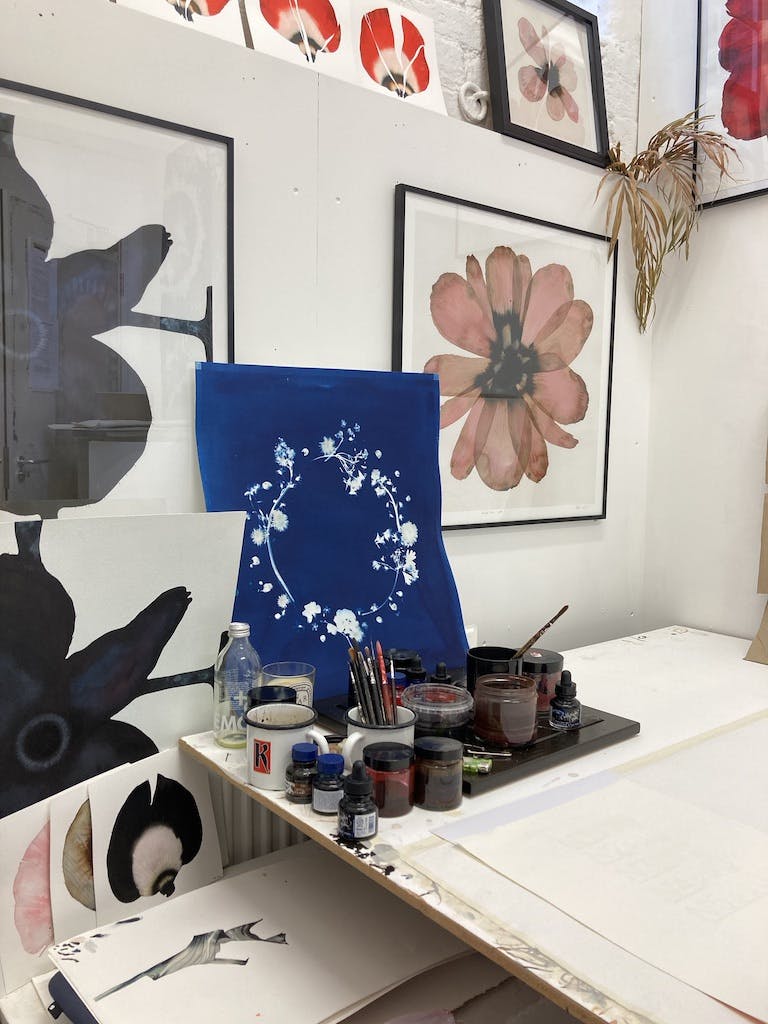 Doherty's studio featuring 'Rhythm 01'.