It was the week after the mosaic installation by Eduardo Paolozzi was unveiled at Tottenham Court Road Station, when Sunil Pawar, aged ten, first realised he wanted to do something creative: "it blew my mind that the ideas of one man could be realised in such a grand way and seen by so many," says Pawar.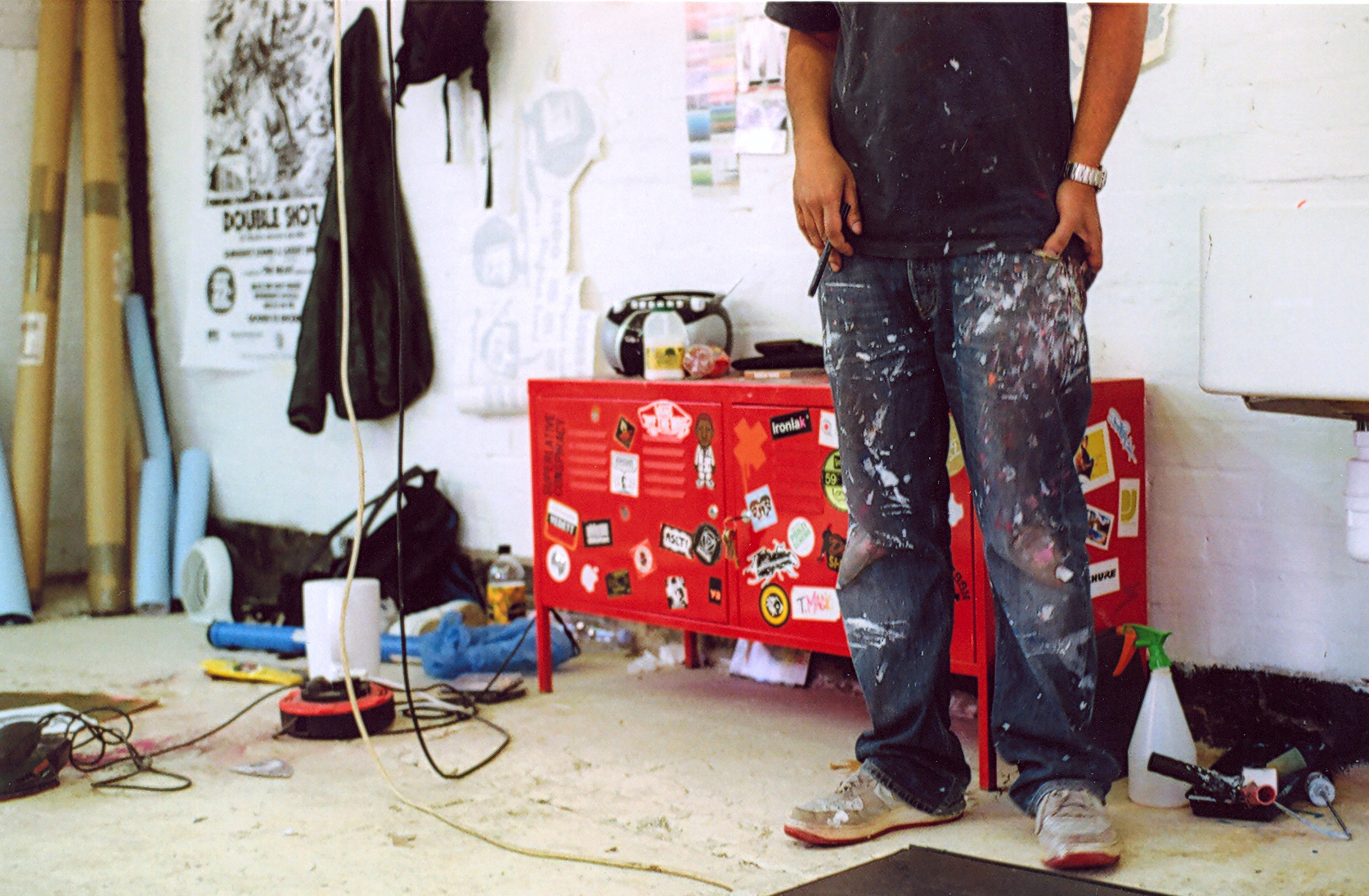 Sunil Pawar in his Studio
To describe the artist that Pawar went on to become is not easy. Part contemporary pop art, part traditional portraiture, Pawar has a distinctive flavour that crosses diverse art genres.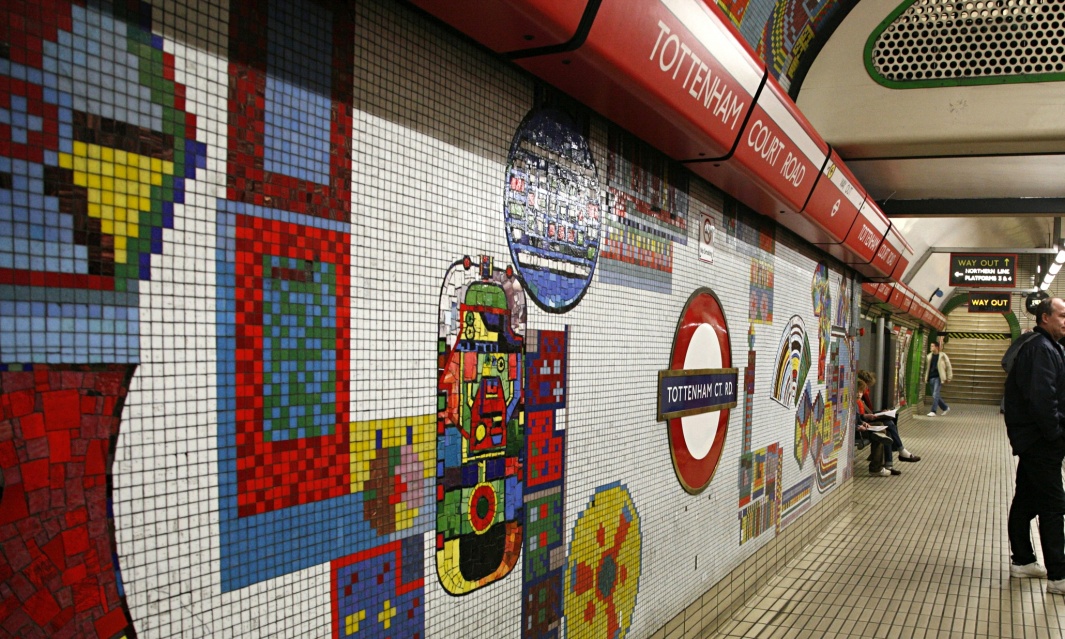 Eduardo Paolozzi mosaic at Tottenham Court Road tube. Via Londonstills.com/Rex
Alongside his canvas works, Pawar's creative projects include everything from print illustration to fashion and interior installations. He attributes this desire to explore different creative outlets to the fact he has "always been slightly obsessed with the German Bauhaus movement, an inspirational methodology that combines crafts and fine art." His latest project is no exception in his cross-disciplinary style – it's an art and sound collaboration with a Hollywood film soundtrack composer, "we are not entirely sure how or in what format the creative process will resolve itself, but I am quite excited to find out."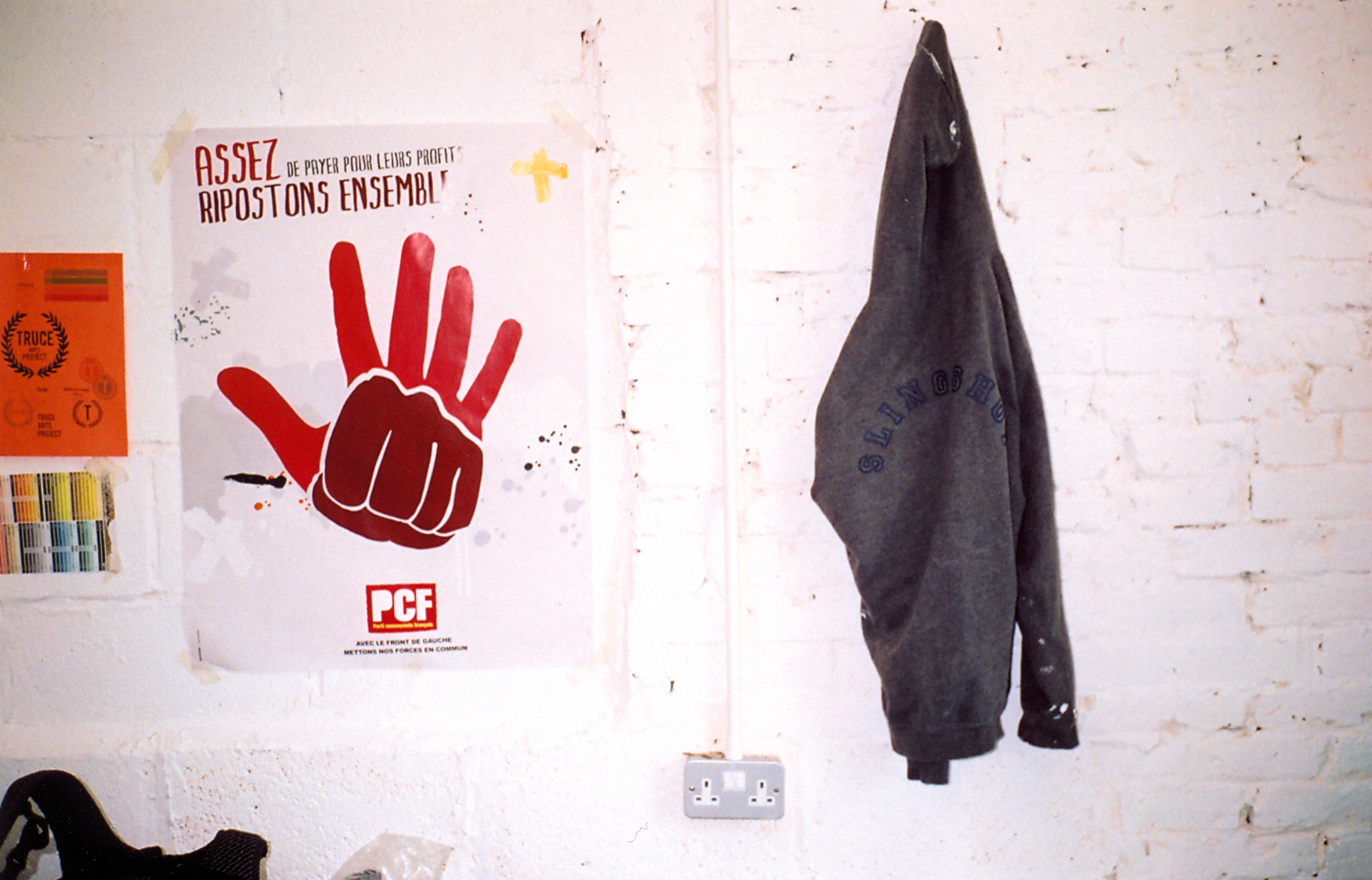 Sunil Pawar's London studio
For a true affirmation of Pawar's multi-disciplinary process, you need to only look at his list of essential work tools: "I have a desk space for my clean work and a painting studio for the messy, but the space around me isn't so important, as long as I have the following with me: my sketchbooks, acrylics, emulsions, protractors, set squares, T-squares, ink pens, markers, gold leaf, copper leaf, brushes, rollers, canvas, lots of noise, incendiary devices, sander, iron, mitre saw, photoshop, vodka, dyeline prints, drill, swiss army knife, tracing paper, pantone case, scanner, printers, grid paper, knives, masking tape, varnishes, cardboard and a kettle (for my tea), then I'm fine."
What then, inspires Pawar when it comes to creating his artworks? "At the moment I am rediscovering the music of Jai Paul, the words of Paul Auster and looking at a hardware catalogue for a new cordless drill – heaven," he says.
Working on such a varied range of projects, Pawar says he's wary people might fall asleep with boredom halfway through him explaining what he does, so instead, he tells people "'I make things look good…' either that, or I say I work for NASA."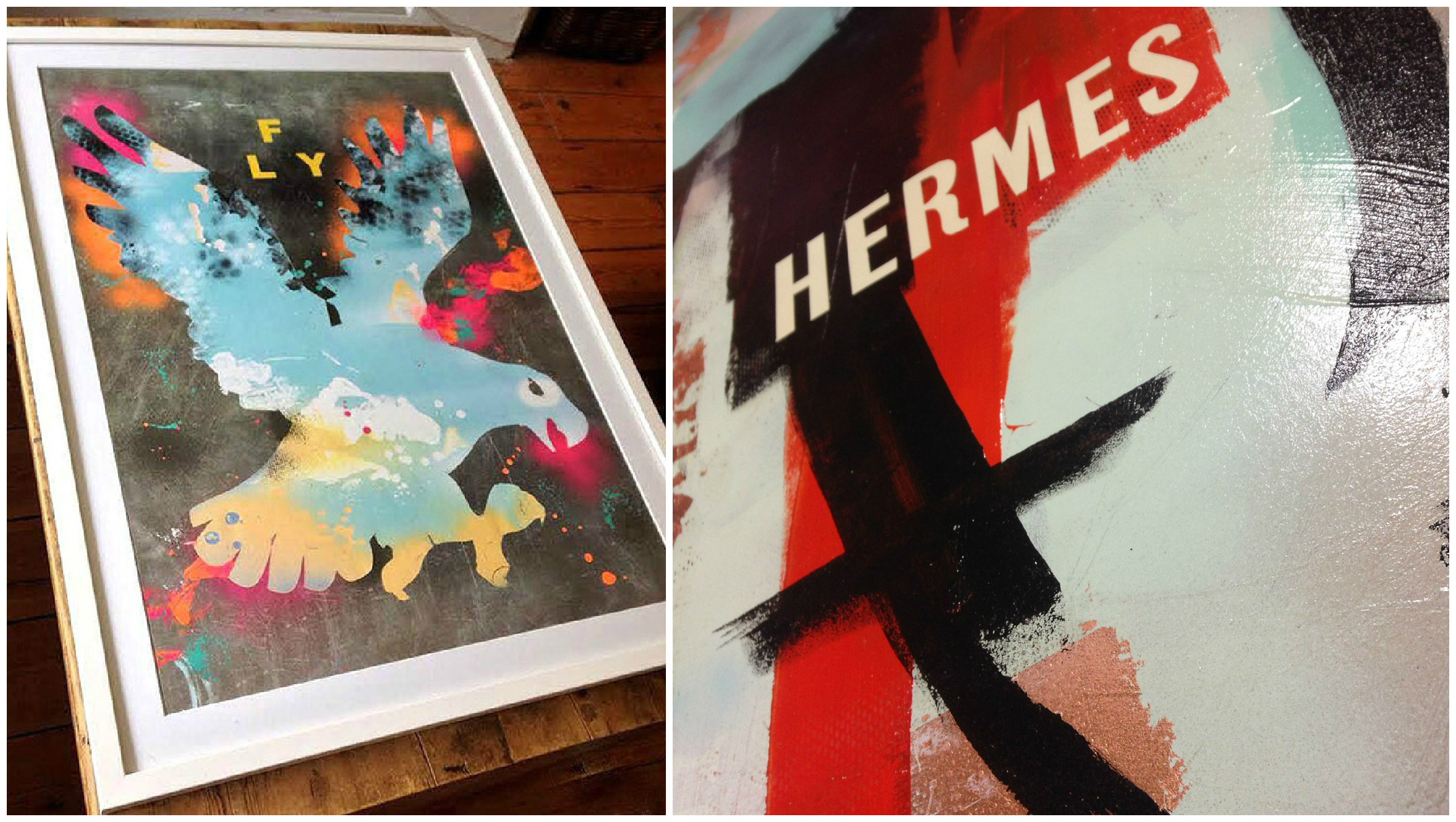 L: Fly Life by Sunil Pawar R: Close-up of artwork
The result of this dynamic creative process, is a collection of prints which explore the parallels between sound clashes of DJ music and classic sporting poses; a powerful, bold and unique statement for any home.
Now, inspired by our question 'It's your last meal, what do you choose?', Pawar's off to cook a roast dinner, with all of the trimmings of course. But what else is on the menu for Pawar? "I'm also working on a solo show in Mayfair later on in the year and will be creating some signature artwork for a fashion brand. I am afraid my work for NASA is classified…"