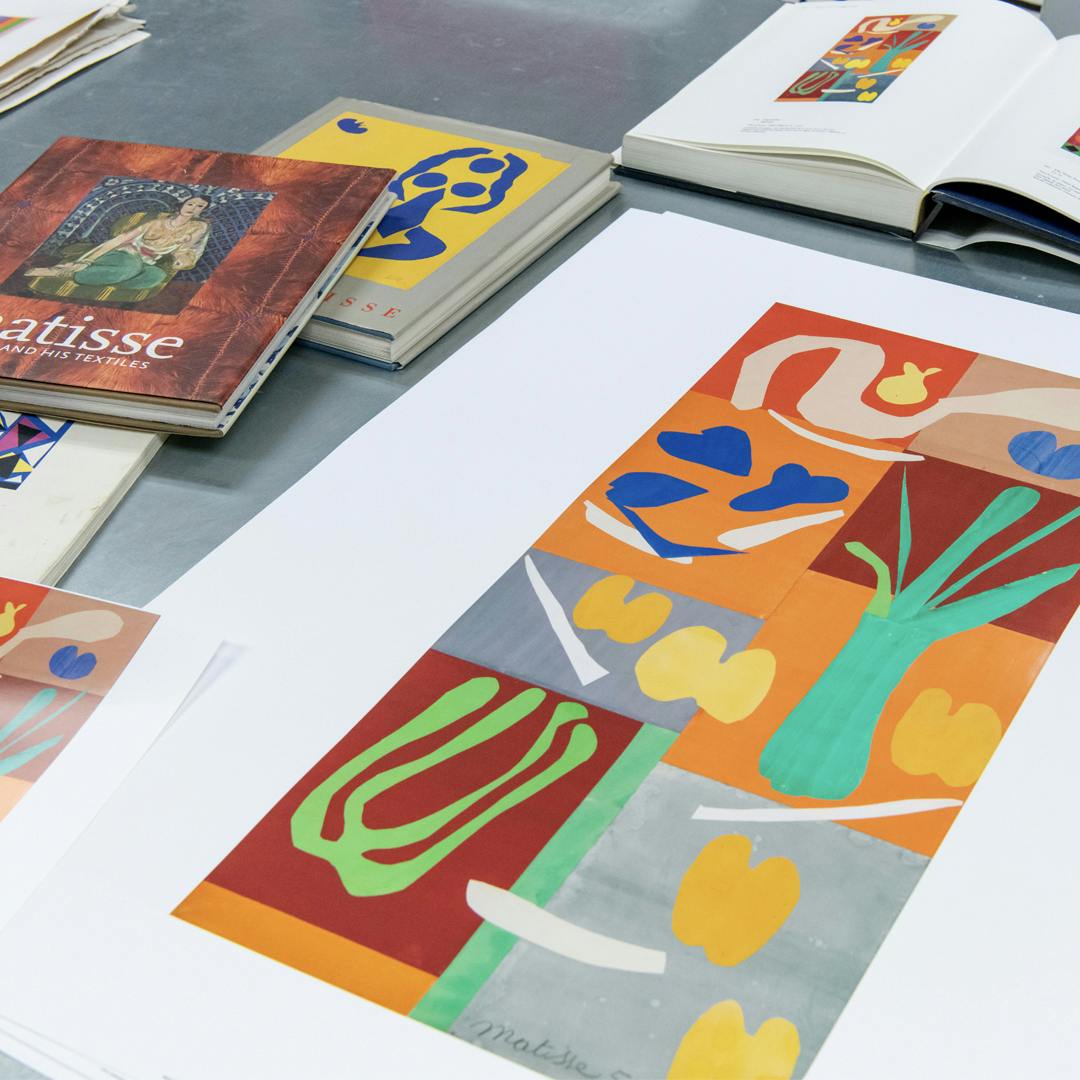 Vegetables, c.1951, by Henri Matisse
Henri Émile Benoît Matisse (1869–1954) is widely revered for the vibrancy and joyful colour of his works. The French Fauvist painter is one of the most prolific Masters of Modern art and his oeuvre epitomises the French 'joie de vivre'; the 'joy of living'. Our Matisse collection reflects his diverse talent and includes an impressive range of abstract, line, and still life artworks, as well as several rare posters from the archives of our long-time Parisian partner Galerie Mourlot.
From the 1930s onwards, when Matisse's health declined and he became confined to a wheelchair, it grew harder for him to paint. Eager and indomitable, even in his seventies, he began using scissors to cut out paper shapes which he used to create collages. By the late 1940s, paper cut outs became his primary medium. Radical for their time, his inventive collages heralded a new way of 'drawing' with paper.
Cutting out an assortment of painted sheets with varying size scissors and arranging them on boards – the originals still show pencil lines and scissor marks – Matisse developed a unique way of depicting the natural world, creating representations of figures, animals, and plants. Many regard his cut-out series as the pinnacle of his career; a culmination of a life exploring the limitless potential of colour and form.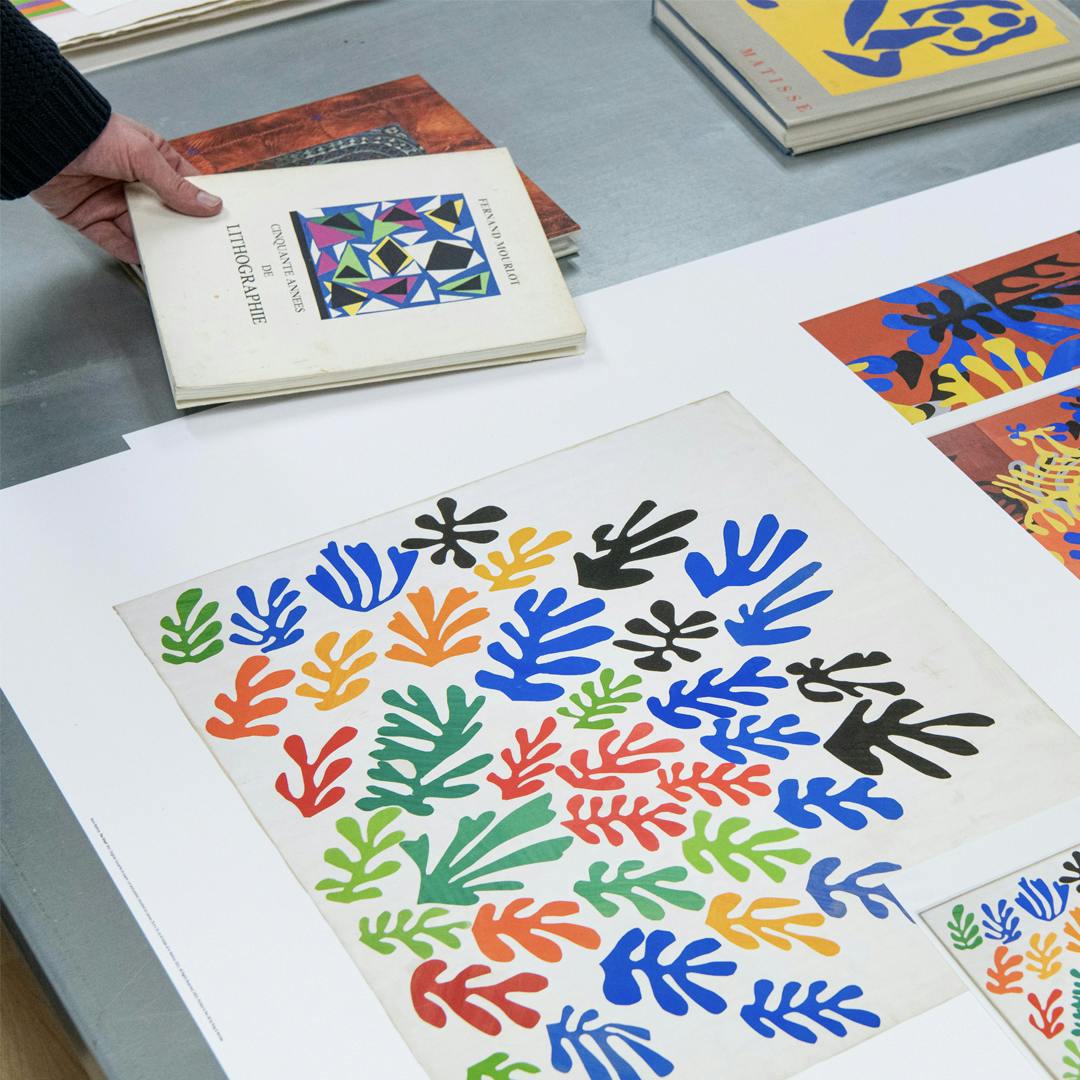 The Sheaf, 1953, by Henri Matisse
Rarely exhibited today due to their fragility, Matisse's original cut-outs were last exhibited at Tate Modern in 2014. Travelling from far and wide, crowds flooded to the world-famous Gallery to marvel at the genius of Matisse's cut-outs in the flesh. Attracting half a million visitors, the show broke records, becoming Tate's most popular exhibition at the time. Inspiring generations of art lovers alike, the blockbuster exhibition encouraged playfulness and laughter with immersive experiences: visitors of all ages were encouraged to participate in cutting their own Matisse inspired colourful shapes. Notable artworks on display included masterpieces such as Icarus, the Blue Nude series, Jazz, and The Snail. With many works brought together for the very first time, Henri Matisse: The Cut-Outs was the most comprehensive exhibition ever devoted to the artist's paper cut-outs.