Pantone have announced the Colour of the Year for 2013 and it's lush and beautiful. It would seem that 2013 will be all about the colour emerald!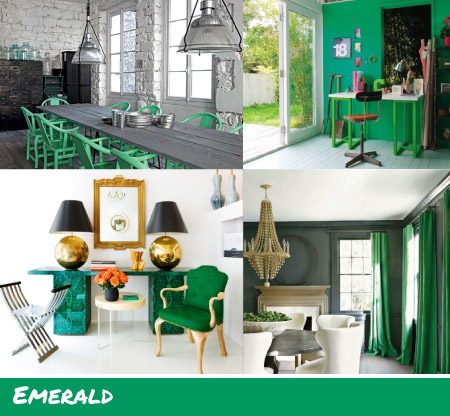 With their announcement of next year's colour, Pantone describe it as, "Lively. Radiant. Lush… A colour of elegance and beauty that enhances our sense of well-being, balance and harmony."
Emerald calls to mind the gorgeous stones that share its name, of course, but also lush, green forests and rolling hills. To get you acquainted with the colour, here are a few rooms that draw on it, and a few art prints with touches of emerald hues.