What the Beatles did for music, Andy Warhol did for art. Fame-driven, endlessly talented and never shy of the public eye, this is the man who brought us pop art like we'd never seen it before.
From his iconic Campbell's Soup Can to his colourful Flower print bursting with life, Warhol's prints make brilliant focal points in your home. Follow these four simple tips to create a Warhol inspired home that positively pops:
DO Get Carried Away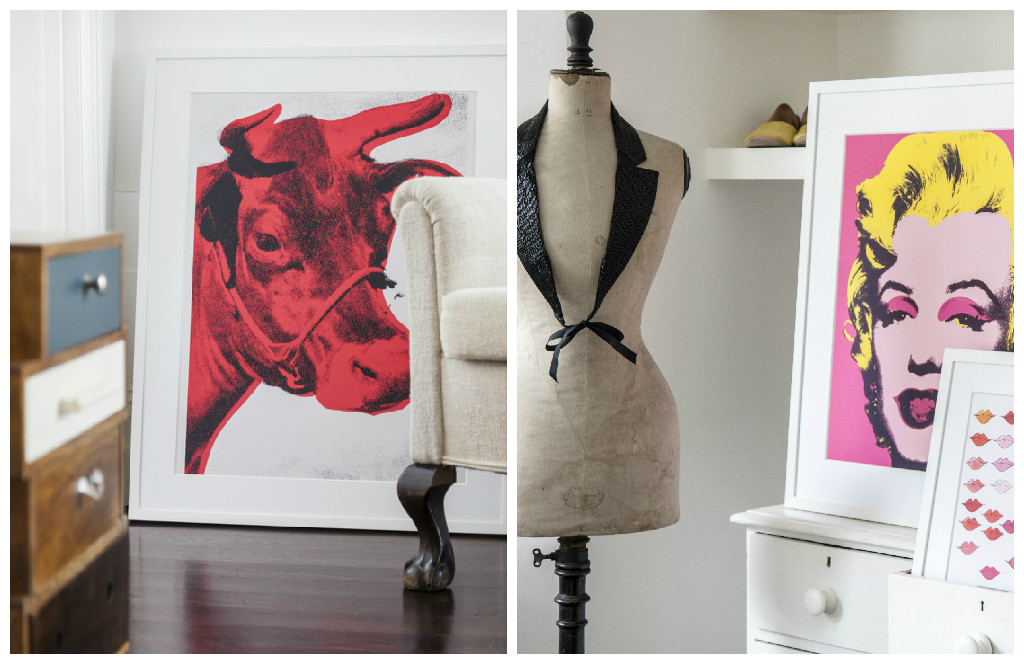 Cow, 1976 – Andy Warhol | Marilyn, 1967 – Andy Warhol
As Warhol said, 'Art is what you can get away with', so don't confine yourself to walls. Try painting a chest of drawers in bright yellow to match a Flowers print on top. Above all, don't be afraid to choose contrasting prints, a Butterfly artwork hanging against a brightly coloured patterned wallpaper will create a brilliant feature wall. Remember, mix and match is the name of the game.
Keep it Black and White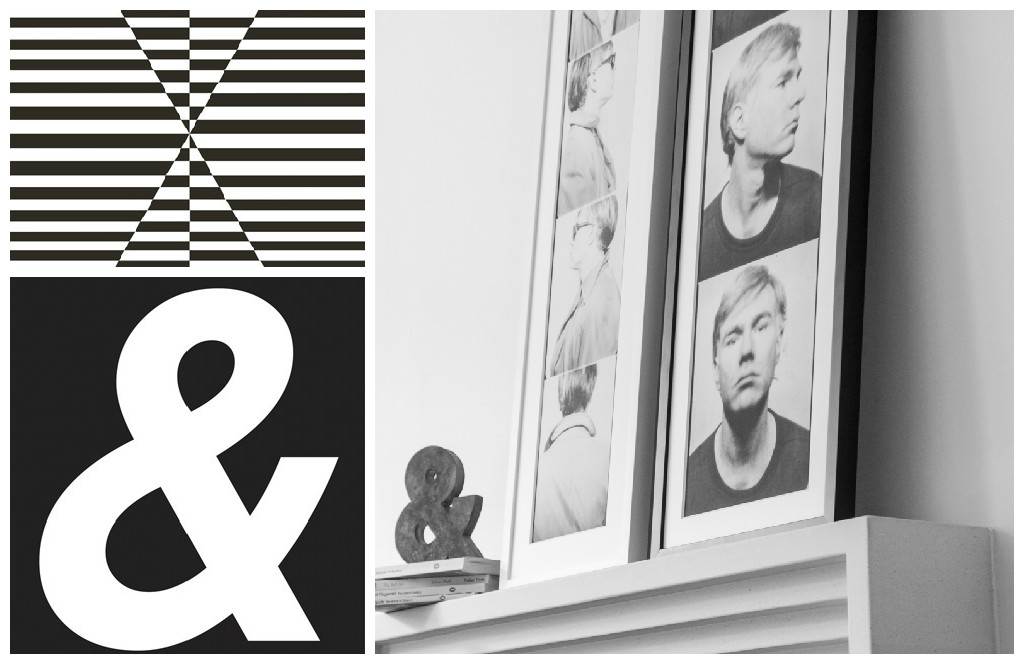 Precision – Denise Duplock | Ampersand – Yeah, That | Self Portrait – Andy Warhol
For a striking look, stick to monochrome. Try Warhol's black and white prints Empire, Statue of Liberty, and Kiss. Then, choose your frames, opt for satin black boxes to create contrast against a white backdrop. Finally, why not try adding inspiration from other artists. A typographical black Ampersand by Yeah, That, teamed with a monochrome silkscreen print by Denise Duplock will add instant appeal to your art collection.
Repeat After Me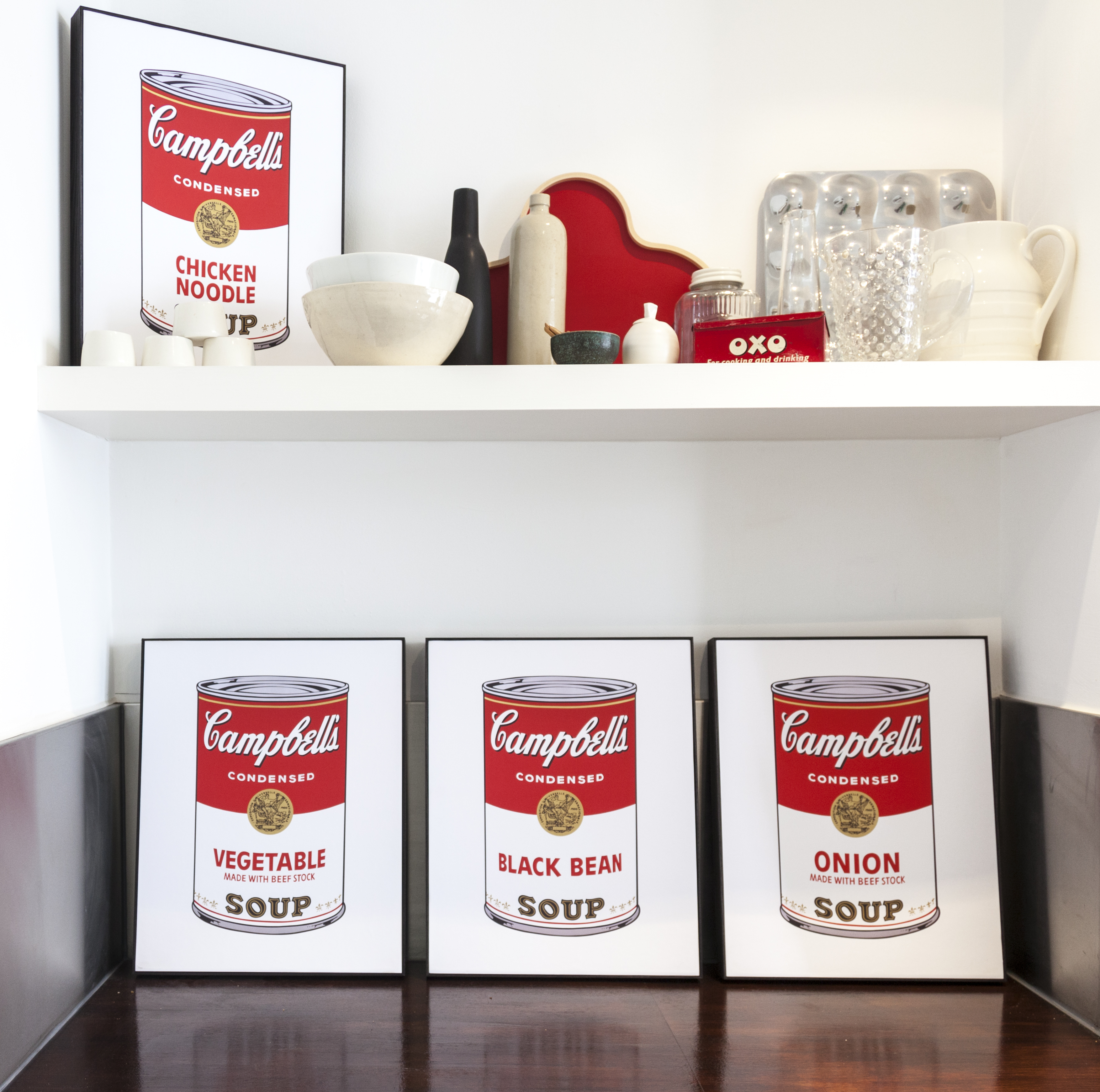 Never afraid of repeating himself, Warhol's iconic screenprints really pack a punch when hung side-by-side. The famous Campbell's Soup Tins will look great in a series on your kitchen wall or Shot Blue Marilyn for a bedroom with charisma. For a more quirky look why not try a row of Warhol's Skulls – they will create an arresting display in any room.
Apply Words of Wisdom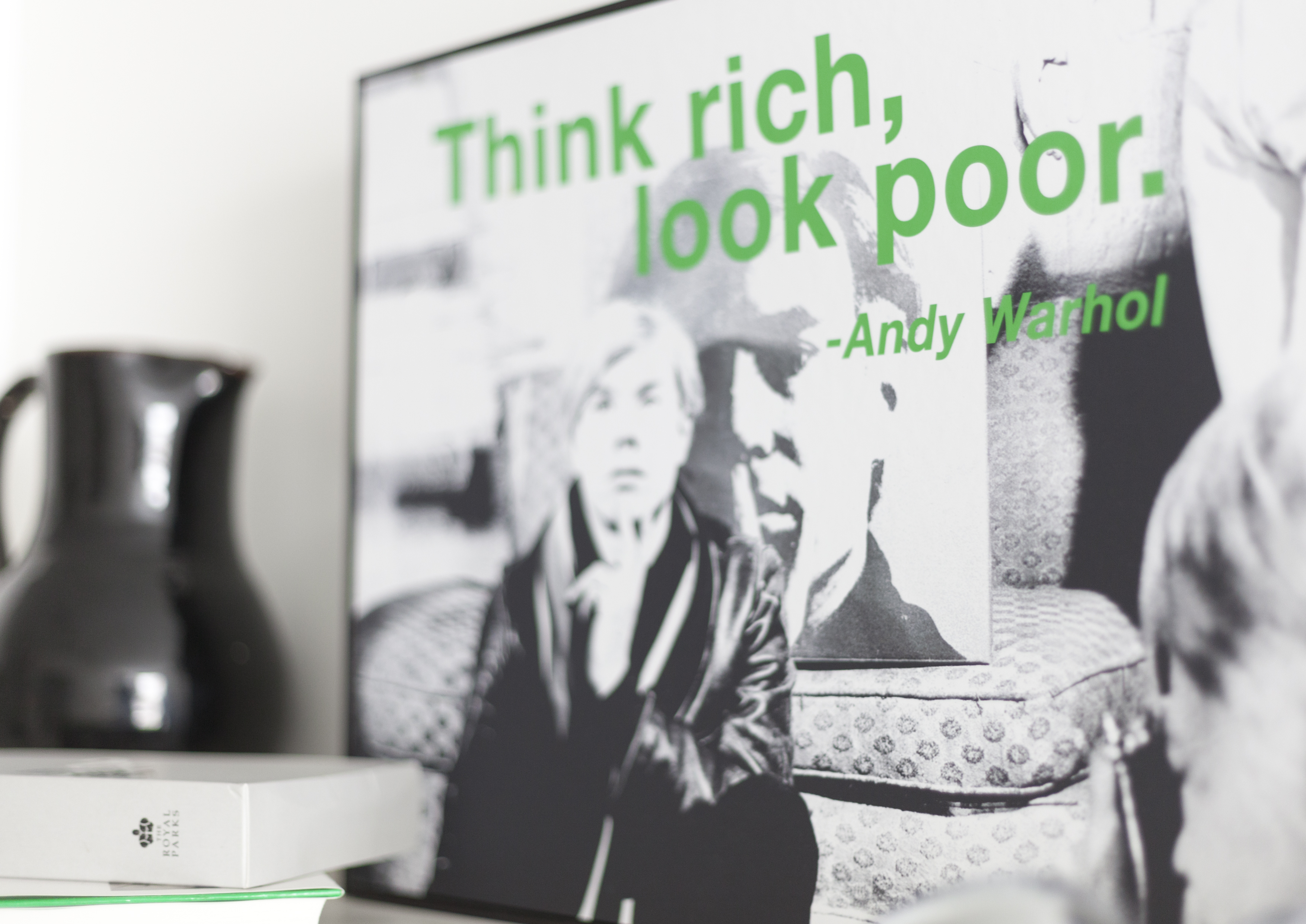 Think rich, look Poor – Andy Warhol
It's not just Warhol's art that creates fantastic prints, his quotes make great talking points too. Try his infamous quote 'In the future everybody will be world famous for fifteen minutes' to make a statement in your hallway. Or hang philosophical musings above your desk, 'Everybody should like everybody' and 'Being good in business is the most fascinating type of art', to keep you inspired.