Designer Marie Perkins, creates patterns for prints that are bold, colourful and most importantly fun! She is also the author and editor of the world's number one pattern blog Print & Pattern, a place which inspires people about the world of design.
We caught up with Perkins, to talk about her inspirations, latest ventures and all things pattern!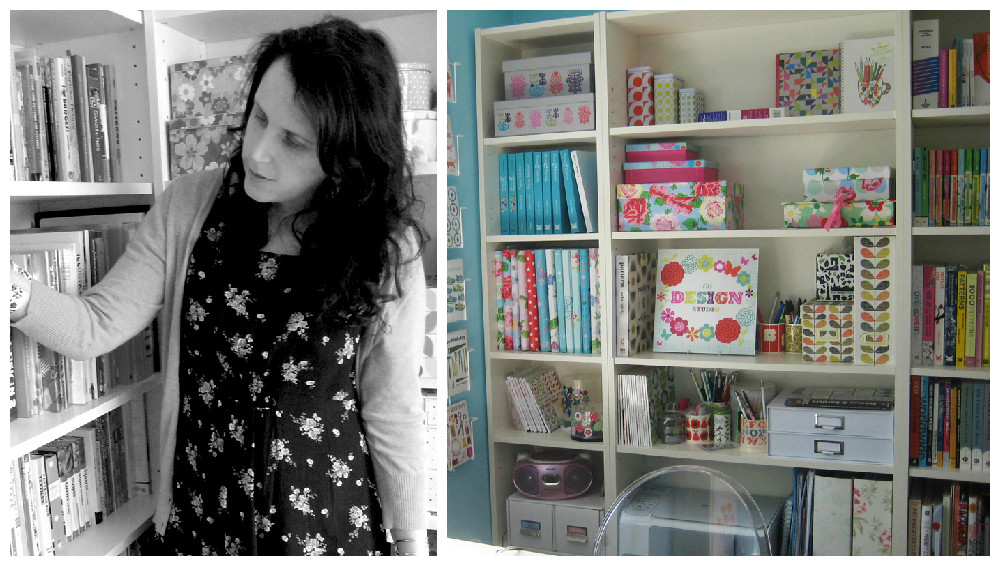 Tell us about your creative space…
I have a studio space in a converted garage where I am surrounded by all my design books, paints, pens, tapes, etc. It's essential to have a space where you can shut yourself off when you need to concentrate and also to display your work in progress up on the walls so you can stand back see how it is shaping up.
How do you start your day?
I never start any actual design work early as I am just not a morning person – so the day begins with checking any submissions that have come in to Print & Pattern, answering interesting or urgent emails, and posting up ads that have come in for the jobs board.
What three things always make you happy?
My cats, Georgian buildings, and of course patterns.
What are you currently reading, listening to, or looking at to inspire you?
I am currently really into book cover design so I have been looking at a lot of vintage book jackets. Music-wise I am always changing but right now I have the soundtrack to the film 'Into the Woods' on my stereo as it was the last thing I bought.
What are your favourite medium to work?
I love working on the computer best of all as you can achieve such perfect geometry.
What do you want your work to do?
To add a splash of colour and a happy mood to anyone's home.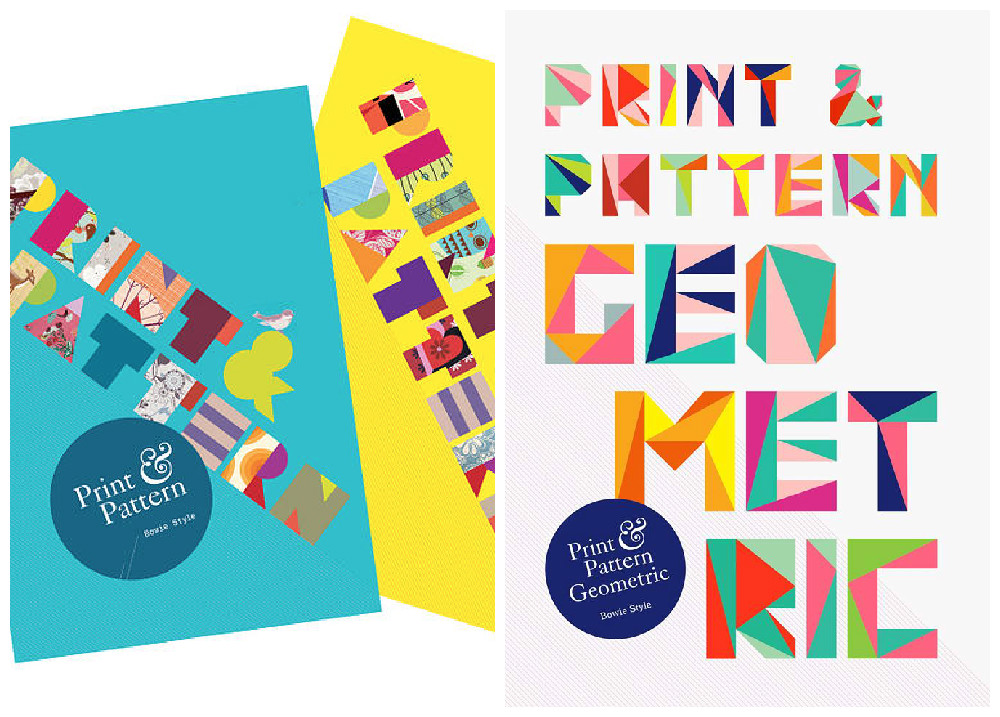 Tell us a about your latest book – Print + Pattern Geometric
This is the fourth title in the Print & Pattern books series and focuses on designs made from geometric shapes such as circles, triangles, hexagons, as well as dots, dashes, stripes etc. Styles featured include Native American, Scandinavian and Mid Century Modern. 101 Designers are showcased with 460 images all carefully curated for quality and style.
If you could give one piece of advice as a designer, what would it be?
Develop your own style that feels right for you, keep up with trends and incorporate them into your work, but also stay true to your own look.
And finally, what advice would you give for incorporating print and pattern in the home?
Patterns can make a room feel more cosy, happy and homely. They can also say a lot about the owner's tastes and interests and there is definitely a pattern out there for everyone. I would add patterns on objects which are easily changeable such as wall art, cushions, curtains, lampshades, rugs, bedlinen, and tableware.
MARIE PERKINS' FAVOURITE KING & MCGAW PRINTS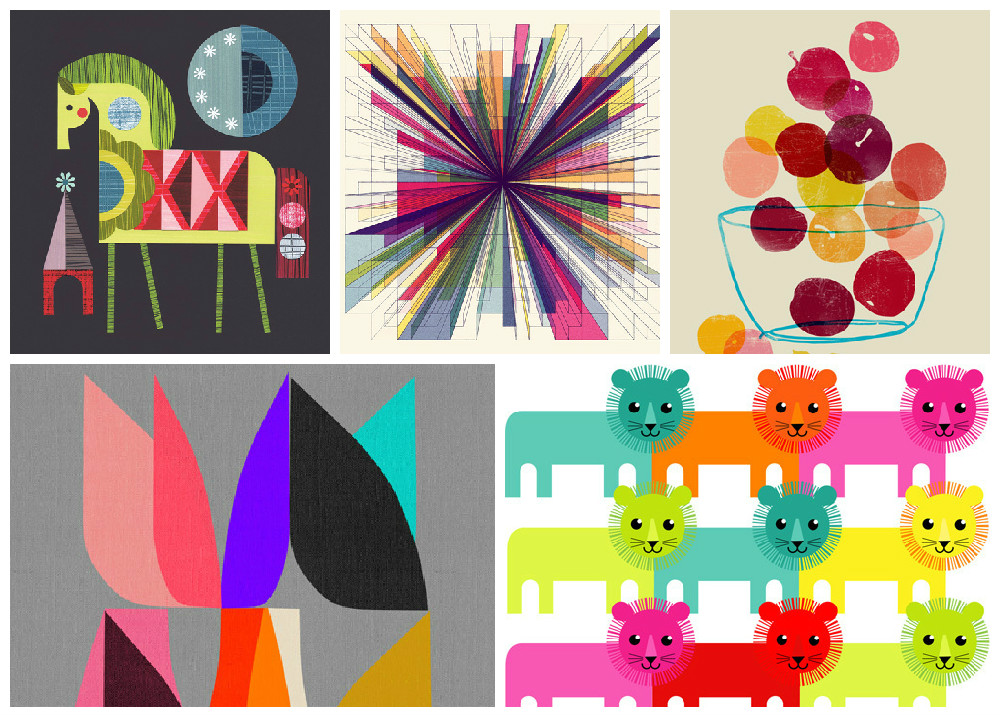 Ellen Giggenbach – Night Horse
I am big fan of Ellen Giggenbach's work. This mid-century modern style horse is made from hand painted pieces of paper which are then cut into shapes.
Simon C Page – One Point Perspective
Simon is one the artists featured in Print & Pattern Geometric. This striking design has brilliantly sharp angles and shapes but with a hand drawn feel.
I do love a good fruit print and often use apples and pears in my own work. This one has such beautiful use of colour and opacity. The solid colours of the plums contrast perfectly with the simple outline of the bowl.
This print manages to combine everything I love about design – colour, florals and clean lined geometrics – all in one gorgeous piece.
This print from my own collection features something I love to do in my work, which is to create animals from simple geometric shapes.